London's Winter Wonderland
---
London becomes a magical place at Christmas time. Fairly lights and gaudy displays adjourn every shop, restaurant and bar and even the streets themselves are brought to life with all imaginable types of festive decoration.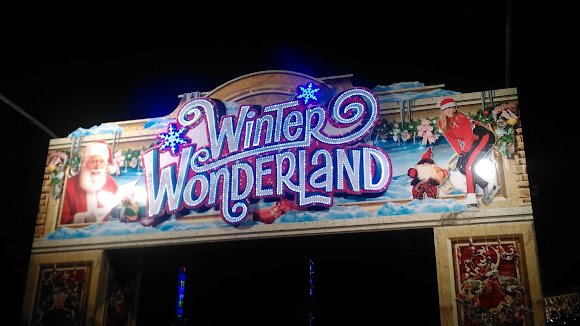 One place in London however, is fast becoming the most magical Christmas location in the capital thanks to the Winter Wonderland event. That place is Hyde Park.
When it comes to thinking about things to do in London during the holiday season, the Hyde Park Winter Wonderland should be at the top of everyone's list. There is something for everyone to enjoy regardless of whether you're five or fifty-five.
Wonderland is open twelve hours a day from 10am to 10pm from the middle of November right through to New Year's Day. It's closed on Christmas Day of course, Santa needs one day off at least after his busiest night of the year!
One of the best things about your visit is that it's free! You're not obliged to buy anything and if all you want to do is browse the amazing Christmas market and soak up the festive atmosphere then it won't cost you a penny. Be warned though, with more than 200 Bavarian style huts lit up with thousands of fairy lights selling all sorts of Christmas fare, you'll be sorely tempted to part with some money.
It's not just decorations either, you may even be inspired to pick up some presents as there will be jewellery, clothing, crafts and accessories on sale too.
Another thing that's free is the children's visit to Santa in Santa Land (where else?!). There's no booking required, simply turn up at Santa's Toy Factory and queue up. Everybody who visits gets a toy too!
If you're happy to part with your cash then there're plenty of opportunities to do that as well. In Santa Land itself you'll find over 100 rides to go on and games to play. Children's rides start from £2.00 a go but there's plenty of adult rides for thrill seekers too, including the world's largest transportable roller coaster.
There are some not to be missed events, rides and shows taking place within the Winter Wonderland, but it's worth remembering that you have to book tickets in advance for each and every one. These include the ice rink, The Magical Ice Kingdom, Bar Ice, the Giant Wheel, The Sooty Christmas Show, Zippo's Christmas Circus and Cirque Berserk.
Don't think you can fit everything in in one day? It's not surprising, even if you visit during the week when it's quieter there's still too much to see and do. Thesqua.re has serviced apartments in Hyde Park area so you can easily extend your visit to two or three days, maybe more?!
---
---
Leave a Reply
Your email address will not be published. Required fields are marked *