Manhattan - What You Need to Know Before You Go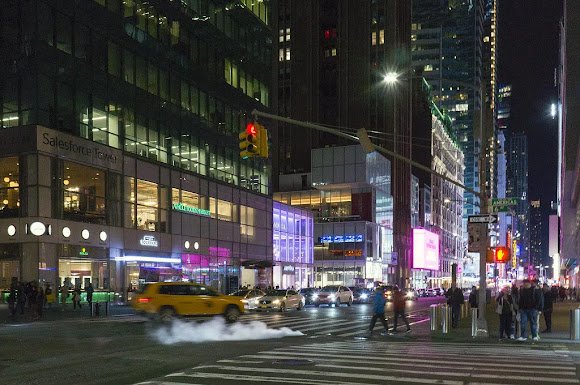 Manhattan, it has been said, needs no introduction. There can't be many people who haven't heard of it and if asked to name one of the five boroughs of New York City it is likely that Manhattan would be first on the list, if not the only one on the list.
But for all its fame (and fortune), how much is actually known about the place?
If New York City is the financial capital of the United States then Manhattan is the financial capital of New York City. It's the top US city for business, publishing, and media. It's therefore not surprising that it's a popular place to be. Indeed, it is the most densely populated area in North America.
It's weird to think that it is only 23 square miles. To put that into context it's about half the size of Disney World!
Geographically it can be split like this. You have a great big park in the middle, Central Park, which again most people will have heard of. You then have uptown, midtown, and downtown.
Uptown is the area above and next to Central Park. This is mainly residential. For anyone looking for Manhattan studio apartments, this is probably the best place to start looking.
Midtown is the business center of New York City and downtown is famous for being the home of the Financial District. It's where to find Wall Street and all of the financial institutions that make Manhattan the financial capital that it is.
Downtown is also home to a huge Chinatown too.
It's not all about the money though. Manhattan is also a center for arts and culture. Many of the world's most prominent museums can be found here as well as some of the country's most famous shops. These are two of the reasons why so many visitors and tourists flock to Manhattan, as well as business people.
Another thing that attracts visitors to Manhattan is the theatres. The world-famous Broadway runs through midtown from the Bronx to Lower Manhattan and has some of the most famous shows performed by some of the most well-known actors and performers.
Manhattan is also a center for Higher Education. New York University can be found on the island as can Columbia University, an Ivy League institution and ranked as one of the best universities in the US.
Other Facts About Manhattan
Here are a few more fun facts.
Although Manhattan is famed for its density of population, this density is actually lower than it was a century ago. The population has actually fallen by a quarter at this time.
At weekends the population of Manhattan is 1.6 million. During the week, with the influx of commuters, this increases to 3.9 million.
Manhattan was apparently purchased from Native Americans in the 1600s for just $16 worth of merchandise.
The Empire State Building is so large that it has its own zip code. The 102 story building is one of only a few buildings who have this privilege. The code is 10118.
The New York Times is the most popular newspaper in the US (in its paper format) and is based in Manhattan. The offices are in a 52 story building handily called 'The New York Times Building'.
Subway's sandwich shops' most popular sub is the Italian B.M.T. It contains pepperoni, salami, and ham which doesn't give a clue as to what the actual BMT stands for. It actually stands for Brooklyn Manhattan Transit, literally a subway that runs through Manhattan.
The world's richest church can be found in Manhattan. The Trinity Church on Broadway is property and land valued at around $2 billion. The real estate that the church owns here brings it in a revenue of around $38 million every year.
There is a natural event that occurs in Manhattan only twice a year. Known by some as the 'Manhattan Solstice', by others as the more catchy 'Manhattanhenge', it's a phenomenon that sees the sunset directly aligned with the buildings running along the east and west sides of Main Street. It's obvious when it's happening as the whole street stops to take a picture!
When buying a hot dog or a pretzel from a cart in Central Park, spare a thought for the vendor. It is likely that his/her rent is upwards of $200,000 a year, just to have their cart in this prestigious spot.
Things To Do In Manhattan
As already established, Manhattan is the center of the US business world (and probably the center of the business world). But that doesn't mean there's not plenty to do for a visitor. There are endless things to see or do, most of them unashamedly touristy! Here is a selection.
The Empire State Building
"You climb it because it's there". That old cliché normally reserved for mountains. But it has to be said that it's probably apt when talking about this legendary building. How can anyone go to New York City, let alone Manhattan, and not climb to the top of the Empire State Building?
Note, nobody has to actually climb, King Kong style, to the top. There's a very handy, and very speedy, lift.
It's open every day of the year but remember that queues can be very long. If you're offered a gimmicky VR helicopter tour of the city before going up then take it. The VR experience is pretty good and skipping the line is part of the deal at the end!
Broadway
The caveat here is that anyone into musicals will be in heaven, anyone who isn't into musicals will not be. Let's assume everyone's in the first category!
The specific place on Broadway to head is the junction of 42nd Street, right where Broadway meets Times Square, there's literally a musical happening in practically every building as far as the eye can see!
Check out the TKTS ticket booths if there's no specific date needed to see a show. There are savings of up to 50% a ticket to be had for the same or next day performances.
The High Line
Newcomers to Manhattan may think that walking the high line sounds like something a circus performer might do, but it's actually a pleasant and quiet stroll as opposed to a death-defying act.
That's because the High Line is actually a public park, albeit a very unusual one!
It's built above the ground on a disused section of the New York Railroad track. What was an eyesore is now a beautiful and quiet getaway from the hustle and bustle of the city below, though it can be crowded in places.
The park is 1.45 miles long and stretches from West 34th Street to the Meatpacking District.
Liberty Island & Ellis Island
Like the Empire State Building, Lady Liberty is the thing to be seen next to when on a visit to New York City. There's a free option too. Taking a trip on the Staten Island ferry is not only without cost, but it also gives a picture of the statue against the Manhattan skyline.
For anyone wanting to get up close and personal with her though, a trip to Liberty Island itself is unmissable.
The best thing about a visit to Liberty Island is that most tours will take in Ellis Island too. This is the legendary island on which more than 12 million people stepped to start their new lives in the USA.
Between 1892 and 1954 this island was the main arrivals point for immigrants into the country and the museum of immigration that can be found here is a celebration of that.
It may even be possible to look up ancestors who had landed on Ellis Island, many years before.
Fifth Avenue
Anyone looking for the shops, look no further than Fifth Avenue. Anyone searching for bargains may have to look a bit further.
Fifth Avenue is synonymous with high-end retailers such as Saks Fifth Avenue which, as the name suggests, has its flagship store here.
Tiffany, a department store known for its top-end jewellery is also found on Fifth Avenue. If anyone isn't aware, it's actually possible to have your wedding list at Tiffany, in case anyone is expecting royalty at their wedding.
Most people are content just to drool at the windows of most of the places on Fifth Avenue. In order not to stand out too much try to stare at the windows at Christmas, when everyone else is doing the same in appreciation of the amazing Christmas window displays that the department stores are so famous for.
Times Square
Not for the faint-hearted and definitely not everyone's cup of tea! It's worth seeing but it's down to the individual how long to stay. Remember though, if just passing through walk fast, or get walked on!
It is what it looks like, a major commercial intersection with flashing billboards galore, noise, people and traffic. With that said it is still an iconic image of New York City that is not to be missed.
---
---