Milton Keynes - A New City
---
In an old country like the UK, whose history spans a few thousand years and whose towns and cities have sprung up organically over the centuries, it's unusual to find a new city, a place which has been built from a set of plans over a relatively short period of time.
But Milton Keynes is not the only one of its kind. After the Second World War there was an actual New Towns Act passed in parliament. There was a real need to relocate people whose towns and cities had been destroyed during the war.
The building started almost immediately with the first wave of developments. These included Stevenage which was the first designated destination in 1946, through to Corby in Northamptonshire which was designated in 1950.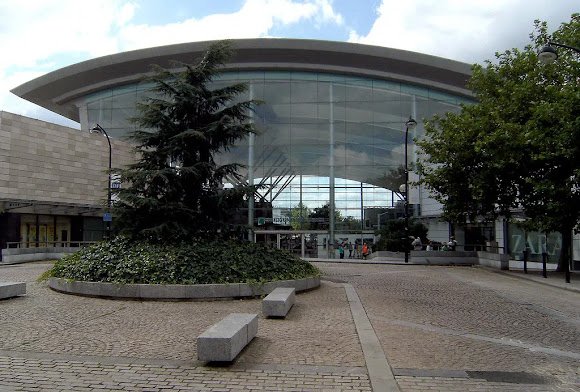 The second wave of new housing began in 1961. Rather than accommodation for displaced sufferers of war damage, these towns were built to alleviate a very real housing shortfall. The most famous of the second wave of new towns was Telford which was designated in 1963.
The third wave of new housing developments were designated between 1967 and 1970, with Milton Keynes being the largest of these. Most of the third wave of housing was further north from London where most of the previous developments had been. Milton Keynes is situated at the halfway point between England's first and second cities, London and Birmingham.
The name Milton Keynes already existed as a small village in the area, the larger development saw the town swallow up the existing towns and communities of Newport Pagnell and Bletchley among others.
One of the first things to say about Milton Keynes, especially given the title of this post, is that it is not officially a city. It is certainly a city in scale covering an area of 89  km2, and locals certainly refer to the town as a city. The town's nickname of 'The City in the Forest' also suggests it's a city but in the eyes of quaint English laws and customs it is not officially recognised as such.
City status in the UK is a Royal prerogative. In other words you can only call yourself a city if the Queen decries it. In the past a place could call itself a city if it had a cathedral, this is a rule that was abolished in the nineteenth century but most UK people still believe exists. This means that there are some towns which have cathedrals but which are not cities, such as Guildford and Rochester.
Milton Keynes has previously competed in competitions to be officially recognised as a city but was unsuccessful in 2000, 2002 and 2012.
If you'd like to get a taste of this new town then accommodation in Milton Keynes is available from thesqua.re. See if you think it should be the UK's next official city!
---
---
Leave a Reply
Your email address will not be published. Required fields are marked *