Notting Hill There's more to the area than the film
Since 1999, a mention of Notting Hill conjures up memories of a romantic film and a love story between Hugh Grant and Julia Roberts. Indeed, typing 'Notting Hill' into Google reveals that the film actually appears higher in the results than the place itself. If there ever was a place which has been completely redefined by art, it's here.
In more ways than one film, however.
That's not to say that Notting Hill isn't idyllic. In reality it is actually the affluent area of London that is depicted in the film though perhaps a tad more cosmopolitan.
In fact up until the 1980s it was considered a particularly run down area of London, famed for the Portobello Road Market (as seen on the film) and the yearly Notting Hill Carnival.
It is still well known for these things but it is now a fashionable area with contemporary style. Large terraced Victorian houses have now been restored to their former intended glory and high end shops and eateries have moved into the area, along with fashionable and affluent people.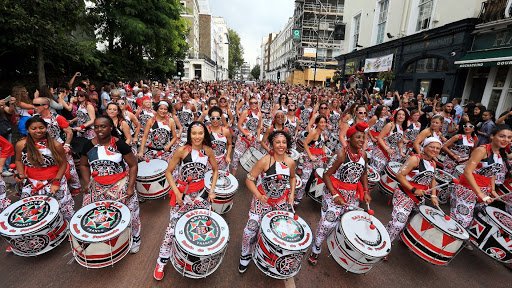 Regardless of its association over the years the area has always been linked to artists, especially the who celebrate an alternative culture. It has links to musicians such as Damon Albarn and Mark White, authors like George Orwell and Elizabeth Clark, as well as contemporary actors such as Tom Hollander.
This artistic flare and nod towards the alternative is marked yearly with the world famous Notting Hill Carnival. Taking place on the last two days of the August Bank Holiday, the event has been put on since 1965, mainly organised throughout that time by members of the local Caribbean population.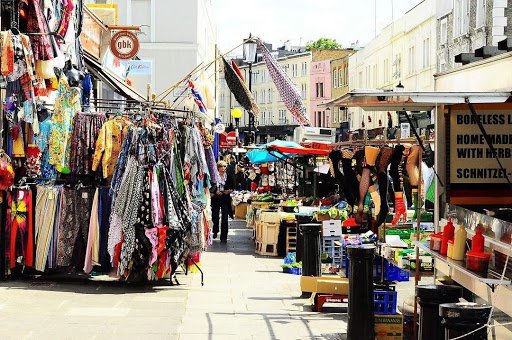 The Portobello Road Market that Hugh Grant is famously seen walking through in the film, is actually one of the most well known markets in London. Saturdays are the main market day when all five sections are open. These include second hand goods; fashion and clothes; household items; fruit, vegetables and other foodstuffs and of course antiques. The latter being the main focus as the market is joined by many permanent and quirky antiques shops.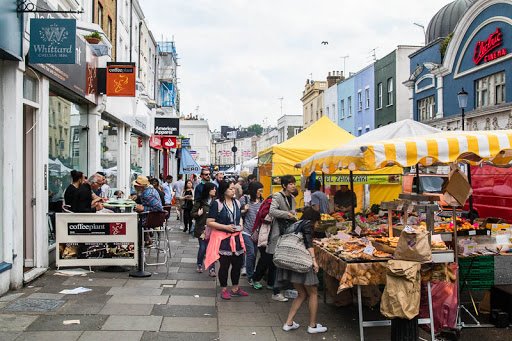 Notting Hill is a vibrant and achingly cool part of London, however if you do still want to walk in the tracks of the characters of the film, you can. The bookshop where Hugh Grant's character worked was at 142 Portobello Road and many other roads in the area were used as sets.
Most people will be interested in that famous blue door, of course! The can be found at 280 Westbourne Park Road and though the original door was auctioned off for charity, you will find that the replacement door is blue, at least for the time being.
If you're looking for accommodation in Notting Hill that wasn't necessarily used in a famous film then thesqua.re can help. They have serviced apartments in Notting Hill which may not be famous, but are certainly luxurious and well located.
---
---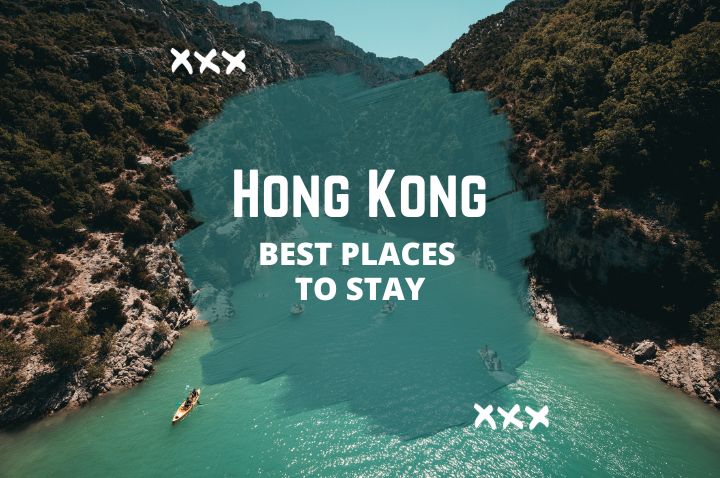 Best Places to Stay in Hong Kong: An Expert Guide
Are you seeking the best places to stay in Hong Kong? Hong Kong is one of the world's most impressive regions, offering a skyline dotted with glittering skyscrapers (8,000 and more at last count) and high quality of life. However, figuring out where to stay i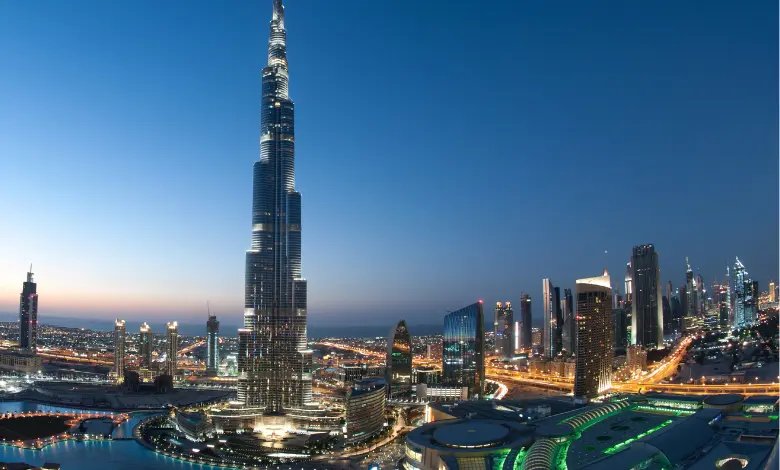 14 Interesting and Fun Facts about the Burj Khalifa
Abhishek Kapoor
08 Nov 2023
The Burj Khalifa is a work of engineering genius and a symbol of human aspiration. It is the tallest skyscraper in the world and dominates the city skyline, standing tall in the centre of Dubai. Beyond its imposing height, this architectural marvel is a tru
Where to Buy Halloween Costumes in Hong Kong
Mugdha Kilnake
11 Oct 2023
Halloween in Hong Kong is a mega celebration that will light up the town this October. There are several exciting events lined up at several destinations in Hong Kong for Halloween, including parties at theme parks and many other special events. The city assum