NYC Fashion Week 2019 - All You Need to Know
---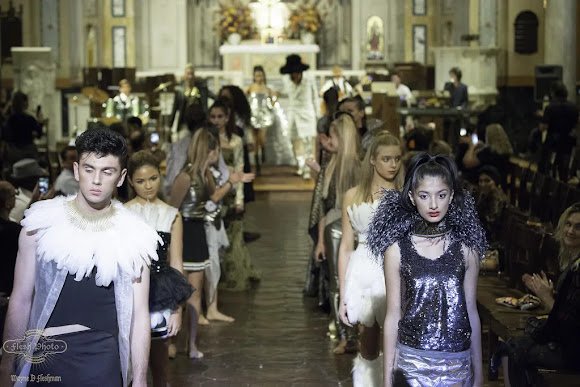 The New York Fashion Week is gearing up and is only a matter of weeks away. With every model and brand looking to make a splash on the catwalk, emotions are high backstage as they try to get the style, rhythm and design right.
Many followers of the fashion world will be making their way to the Big Apple for the celebration of new styles and the new season. From the biggest fans to fashion journalists and the heads of some of the world's most renowned fashion brands, to new ones looking to make their mark, if you're heading to the show then you're going to be in for a blast.
But, unless you're a regular traveller to these kinds of events, or keep an eye out for announcements, you're going to have trouble knowing when it is, where it is, what's there and where you should stay. Rather than heading there in complete darkness, here is the essential info you need to know about New York Fashion Week:
When is the New York Fashion Week?
The New York Fashion Week will be taking place on September 5th – 13th, similar dates and length like it usually does for the summer show.
The dates should mean that the weather will be fairly mild in the city; not too hot, not too cold.
Where is the New York Fashion Week held?
Like it usually is, the New York Fashion Week will be held in Skylight Clarkson Square and Industria.
Who is going to be at the New York Fashion Week?
While more names will be announced towards the launch of the event, we know that Adonis King will be there on Saturday 7th and Vingioni (Rondell Gray) on the same date. Throughout the rest of the days, there will be a whole host of independent designers showcasing their work.
We'll be updating the list as announcements are made.
Where should you stay during New York Fashion Week?
Rather than booking a hotel, why not go for serviced accommodation instead? Within the bespoke living spaces, you can find the perfect spot to collapse into at the end of the day as well as the ideal place to begin, considering the apartments can also be close to the proceedings.
At thequa.re, our New York portfolio covers all the major neighbourhoods, including Upper East Side, Murray Hill, Midtown East, Hell's Kitchen, Greenwich Village, Little Italy, Flatiron District and SoHo.
Not only are the top neighbourhoods covered, but there are many choices in apartments too. Choose from studios, 1 bedroom, 2 bedroom and 3 bedroom apartments in New York; either way, your short or extended stay will feature fully furnished serviced accommodation at its finest.
Enjoy the New York Fashion Week by booking your serviced apartment in New York now.
---
---
Leave a Reply
Your email address will not be published. Required fields are marked *