Paris Travel Guide
One of the most recognizable cities in the world, Paris is renowned for its magnificent architecture along with quaint streets, and top-notch museums. The city is a fantastic place to travel to in June 2023. Given the weather is nice and pleasant and there are many intriguing events and activities to take part in. There are also many cultural sites that are popular Places to visit in Paris in the springtime.
For several reasons, June is regarded as the ideal month to visit Paris. Mostly due to June's weather. The weather is temperate and pleasant, with average highs between 11 and 20 degrees Celsius. As a result, this is the perfect time to cycle or walk around the city without fear of being too hot or too cold. Likewise, June is a relatively low-traffic month for tourists. This allows travelers to avoid the dense throngs that swarm Paris during the height of the tourist season. Last but not least, June is a month of celebration in Paris. It hosts a number of significant cultural occasions, such as the French Open tennis tournament and the Fête de la Musique. All of these aspects work together to make June a fantastic time to take in the beauty and allure of the City of Light.
Here are some of the top Places to visit in Paris in June 2023
● Visit the Eiffel Tower:
Going to the Eiffel Tower makes a trip to Paris invaluable. Although June is an excellent time to come because of the often-moderate weather and shorter lineups than in the summer. This famous site is open all year. For a breathtaking perspective of the city, take the elevator to the top floor.
● Discover the Louvre Museum:
With one of the greatest and most renowned collections of artwork and antiquities in the world. The Louvre is a must-see destination. The museum will hold a number of exhibitions in June 2023, including "The Body in Movement," which examines how artists have portrayed the moving human body over time. Be sure not to miss it!
● Experience a Seine River Cruise:
The Seine River is one of Paris' most beautiful locations. And the river cruise is a wonderful way to experience the city from a different angle. Many of the cruises in June offer unique sunset and dinner cruises, which can be spectacular for romantic occasions.
● Make a trip to the Palace of Versailles:
The Palace of Versailles is a magnificent example of French architecture and history. And is only a short train trip from Paris. The gardens are in full flower in June. For tourists, on Saturdays and Sundays, guests may take in musical fountain performances.
● Witness the French Open:
Held yearly in Paris in late June and early July, the French Open is one of the world's most prominent tennis competitions. This event is not to be missed if you enjoy tennis.
● Amazing Nightlife:
There are many bars, clubs, and live music venues to discover in Paris. It is known for its exciting nightlife. A number of festivals and events, such as the Jazz à Saint-Germain-des-Prés festival, feature some of the top jazz musicians in the world throughout June.
● Montmartre Neighborhood:
The lovely Parisian area of Montmartre is well-known for its meandering alleyways. It is adorned with beautiful old buildings and panoramic city vistas. The Fête des Vendanges de Montmartre is a vibrant grape harvest celebration, along with wine tastings and performances in June in the area.
● Shopping options:
The city of lights is also one of the fashion capitals of the world. There are many upscale boutiques and cutting-edge stores to discover. A number of fashion-related events take place in June. They include the revelry at the Grand Braderie de Paris, a sizable street market. This is where you can get great deals on apparel, accessories, and other items. There is also the Vogue Fashion Festival for visitors.
● Enjoy French gastronomy:
There are many cafés, bistros, and restaurants to try in Paris. These are renowned for their gastronomic scene. A number of food-related events and festivals take place in June as well. This includes the Taste of Paris festival. Here you can try delicacies prepared by some of the best chefs in the area.
● Come see the Notre-Dame Cathedral:
Despite considerable external damage from a fire that occurred at the Notre-Dame Cathedral in 2019, tourists are still welcome to view this famous building. Visitors can also go to the CrypteArchéologique in June 2023 to see the ruins of old Paris.
Transportation Options
With a little forethought, it's simple to move around the city and see all of Paris' major sights. Visitors to the city have access to a variety of transportation alternatives. They should choose accommodation options which are closer to the key Places to visit in Paris mentioned above. Tourists may easily visit sights located across the city thanks to the superb public transit system. Here are some of the available modes of transportation:
● Metro service:
Getting around the city quickly, effectively, and affordably is made possible by the Paris Metro. The majority of the city is served by 16 metro lines. And trains run around every two minutes. A variety of Metro tickets, including single tickets, day passes, and multi-day passes, can be purchased at every station.
● Bus connectivity:
In addition to the metro. Paris has a robust bus network that serves many locations. Anyone can use the same ticket for the bus and the metro because their systems are connected. Regular, express, and night buses are only a few of the several bus routes kinds.
● The RER:
The RER is a network of regional trains. That connects Paris to its suburbs and adjacent areas. The RER can take passengers to some well-known tourist destinations, including Versailles and Disneyland Paris.
● Rental cars or Taxis:
Although commonplace in Paris, fares for taxis can be high, particularly during rush hours. Taxis can be requested through a taxi company or app or by hailing one on the street.
● The green bikes:
The Vélib bike-sharing program in Paris enables customers to hire bikes from one station and return them to another. This is a fantastic way to see the city while also getting some exercise.
● Walking:
Walking is a terrific way to get a close-up view of the city, since many of Paris' main sites are close to one another. With so many sidewalks and crosswalks, Paris is an extremely pedestrian-friendly city that you can enjoy.
Where to find the Best Furnished Apartments Paris
TheSqua.re provides a wide range of premium apartments in some of Paris's most sought-after areas. For a relaxing and delightful stay, guests can count on their apartments to be completely furnished with everything they need. These furnished apartments Paris include Wi-Fi, bedding, and kitchenware. Guests will receive first-rate customer care in addition to assistance from a team of helpful and amiable staff members, who are committed to making their stay easy and hassle-free.
Additionally, TheSqua.re offers affordable rates on all of its apartments. This makes them a fantastic option for tourists who wish to enjoy the comfort of a furnished apartment without spending a fortune. In order to accommodate the demands of any traveler, they also provide various booking choices with both short-term and long-term rentals available.
Conclusion
Visitors can enjoy a wide variety of attractions and activities in the charming and energetic city of Paris. The city has something for everyone. From the iconic Eiffel Tower to the renowned Louvre Museum, there are multiple places to visit in Paris. Aside from that, it's simple to explore the city and enjoy everything it has to offer, thanks to its first-rate public transportation system and pedestrian-friendly streets.
Its temperate and pleasant weather, manageable tourist volumes, and fascinating artistic performances mean that June is a particularly fantastic season to travel to the city. TheSqua.re is the ideal option for travelers looking for a cozy and practical place to stay. Its superb selection of furnished apartments Paris makes your vacation more enjoyable in the city.
This magical city never fails to amaze and inspire visitors, irrespective of whether they are seasoned travelers or first-timers. Paris has a rich history, beautiful architecture, and top-notch cuisine. So, it's no surprise that it is still one of the most sought-after travel destinations in the world. Why not schedule your own trip to Paris in June 2023 to take advantage of everything that the magnificent city is capable of offering?
---
---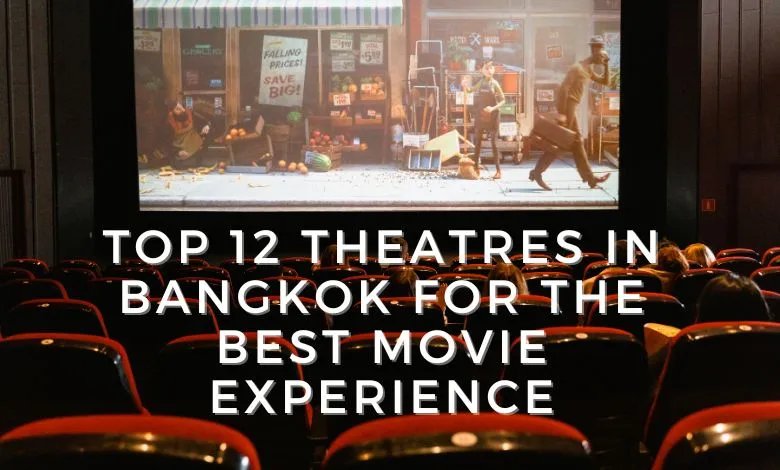 Top 12 Theatres in Bangkok for the Best Movie Experience
Mugdha Kilnake
16 Aug 2023
Prices for tickets range from 40 baht at the city's oldest cinemas to 3,000 baht in the intriguing "Enigma" Cinema. In recent years, a lot has changed regarding movie viewing. In the past, theatres varied in size and style but essentially consisted of a movi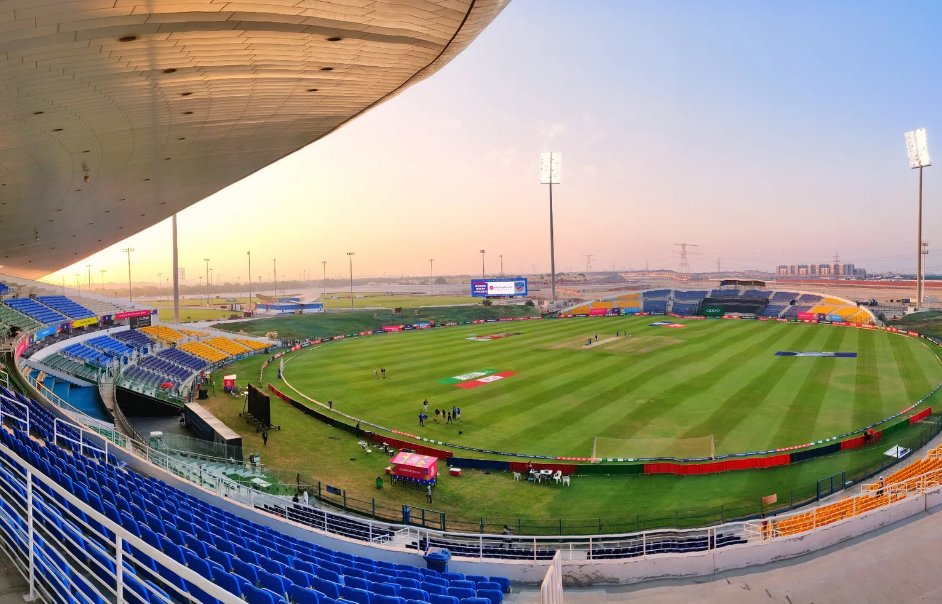 ICC T20 World Cup 2021 – Schedule, Venue, Team Squad
Sheikh Zayed Stadium (Image Courtesy: t20worldcup.com) The 2021 ICC Men's T20 World Cup is set to start with a bang from 17th October, 2021, in the United Arab Emirates (UAE) and the excitement is clearly palpable amongst fans and cricket lovers in the countr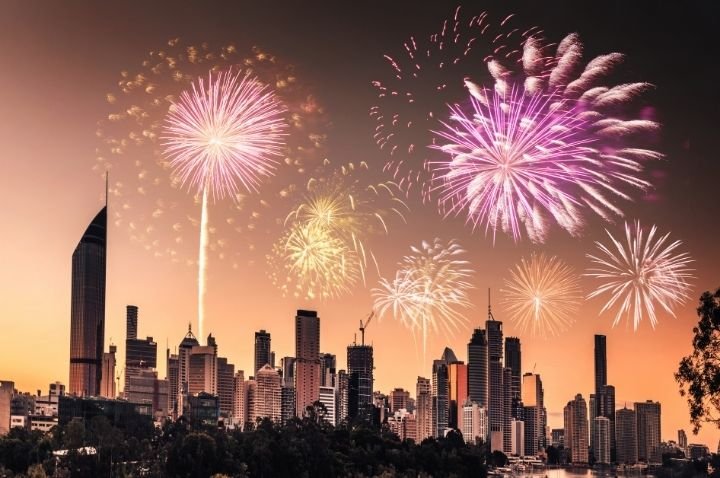 Top 12 Melbourne New Year's Eve Events 2021
New Year's Eve in Melbourne is a big event that is known the world over. The events range from the spectacular fireworks in the city and dockyards to cruises and parties in different restaurants and clubs. It is summertime in Australia which is normally a plea