Paris with Friends: The Best Paris Apartments for 8-10 People
---
At thesqua.re, we are always looking for ways to offer apartments that are as diverse and bespoke as our many guests. From the solo traveller to the large group, many people benefit from experiencing Paris from a luxury serviced apartment. Group holidays are becoming increasingly popular, particularly to exciting city destinations such as Paris. Whether the holiday is for a couples' getaway, a family reunion or a big event such as a hen do or bachelor's party, Paris is a diverse city with plenty to offer.
When travelling with a large group, it is often beneficial to choose a serviced apartment rather than a hotel, for a number of reasons. Large groups can be accommodated much more cheaply in serviced accommodation, with the alternative being booking multiple hotel rooms for each guest or couple. Serviced accommodation also enables groups to cook and dine together – saving on expensive restaurant bills. Compared to a hotel, serviced apartments are also better equipped with social spaces, enabling groups to spend more time together during their travels.
Many long term Paris serviced apartments at thesqua.re have been chosen with larger groups in mind, with some accommodating up to ten guests.
Mansion Apartment in Avenue Foch (Max Sleep: 10)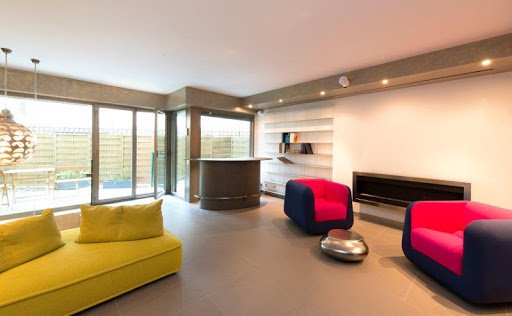 This huge 3,014 square foot apartment is the perfect choice for a large group, with an open-plan kitchen and home cinema system for group socialising at home. The five bedrooms allow for plenty of privacy, making this accommodation perfect for large families or couples travelling together. Enjoy close proximity to some of the city's key attractions, along with easy access to public transport.
Champs Elysees Apartment with Eiffel Tower Views (Max Sleep: 10)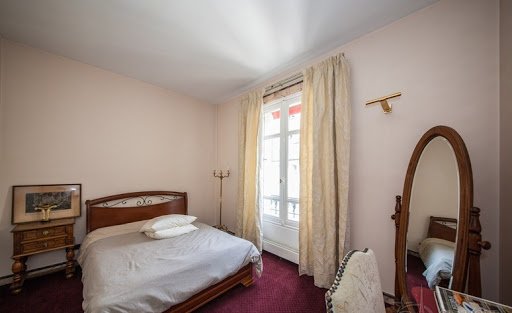 There are few Paris sights as iconic as the Eiffel Tower, and from this apartment guests can gaze upon it from their balcony. The spacious communal areas make for a sociable experience, and the bedrooms are comfortable and private. Filled with the best Paris attractions, the local area could not be more convenient for a group trip to Paris.
Luxury Penthouse Apartment in Trocadero (Max Sleep: 10)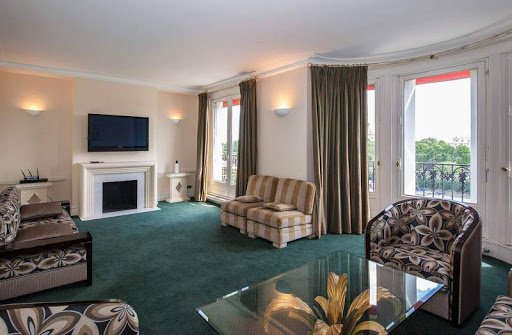 With views of the Eiffel Tower and the river, this opulent penthouse apartment is an ideal option for a large group seeking a sophisticated living space. The spacious living areas are beautifully decorated, with modern fittings and appliances making it easy for groups to cook from home. Bedrooms offer plenty of privacy, leaving guests feeling rejuvenated.
Duplex Apartment in Notre Dame De Lorette (Max Sleep: 8)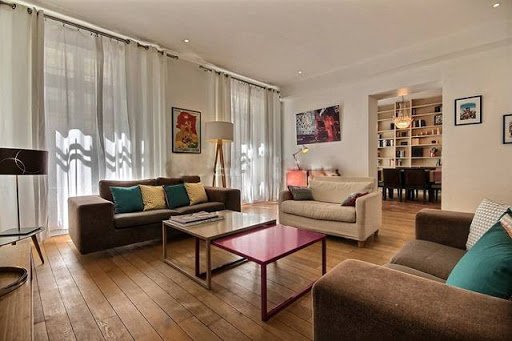 With five bedrooms and three bathrooms, this apartment is ideal for a large group of family or friends. The contemporary décor and sleek modern flooring makes this apartment popular with young groups, and the prime location creates an effortless stay in Paris. Visit the city's key attractions, go out for dinner or dance the night away in this exciting part of the city, where this beautiful apartment is only the beginning of your group's adventures.
If you are planning a trip with a large group and the expense of separate hotel rooms doesn't suit you, then consider a serviced apartment to accommodate yourself and your friends or family in style. Visit thesqua.re to browse our luxury family holiday apartments now
---
---
Leave a Reply
Your email address will not be published. Required fields are marked *