11 Popular Beaches in Bangkok for an Unforgettable Day Trip
The beaches close to Bangkok have a beautiful atmosphere for you to spend time with your family and friends thanks to the swaying palm trees and turquoise waters. They provide visitors with a once-in-a-lifetime opportunity to enjoy the sun in a strange atmosphere. There are numerous luxury resorts along the famous beaches in Bangkok where you can enjoy a wonderful getaway with those you cherish.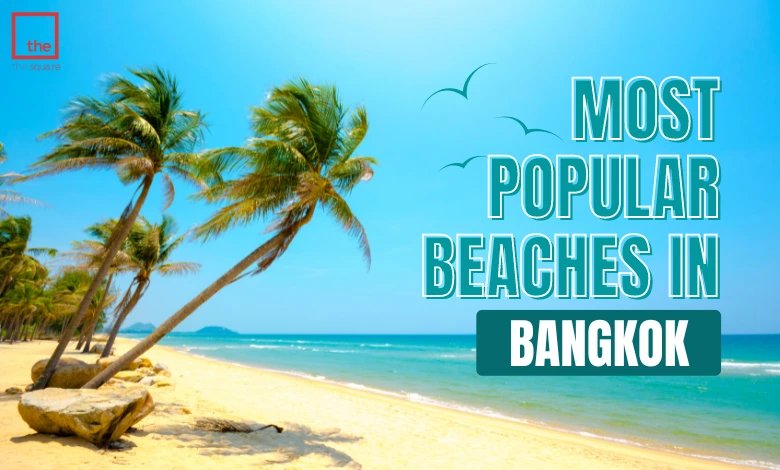 To enjoy the unique Thai massage, there are several upscale spas and therapeutic facilities. As they are accessible to one another and can be visited in a half day, beach hopping is likewise regarded as one of the greatest things to do in Bangkok. You may unwind with your loved ones while enjoying thrilling water-based adventure sports like scuba diving, snorkelling, swimming, and many more at the beaches close to Bangkok. You can also get to spend time with nature.
Explore the List of Best Beaches in Bangkok for You to Relax and Have a Momentary Getaway
1. Hua Hin Beach
Hua Hin Beach, one of the most attractive beaches close to Bangkok, is a stunning white sand sea beach that spans for up to 4 KM. The Gulf of Thailand looks even more beautiful because of the extensive stretch of palm trees that surrounds it. It's the perfect spot to unwind and take in the incredible splendour of the sunset.
Hua Hin is a great retreat location from the hectic city life because it is not overly crowded. The beach is made more interesting and enjoyable by the different activities that take place there. You can get here by public transport from your hotels and serviced apartments in Bangkok. Don't forget to sample the diverse regional foods supplied by neighbourhood sellers and unwind with a unique Thai massage.
2. Pattaya Beach
Pattaya Beach is well known not just for its stunning coastline, sun, sand, and clean blue water, but also as a shopping and nightlife haven. If you want to find the finest of everything in one spot, this is the place to be.
Water sports aficionados can choose from a variety of activities for an enjoyable experience. Pattaya Beach, one of the best beaches in Bangkok, has a lot of stores set up for residents that sell things like clothes, purses, shoes, accessories, and much more. If you want to experience Pattaya in its truest form, you must visit this beach at night when it comes to life.
3. Jomtien Beach
Jomtien Beach, which stretches 6 km down the city's shore, is one of Bangkok's quieter and less congested beaches. The beach provides much-needed solitude and tranquillity from the adjacent congested areas thanks to its sandy shore, clear blue sea, and moderate breeze.
At the most affordable pricing, Jomtien Beach is renowned for providing the most thrilling water activities. Try the local eateries that sell food from the area. Don't forget to drink some of the refreshing water supplied in enormous coconuts on the beach. a wonderful spot to unwind and take in the surrounding peace and beauty.
4. Tawaen Beach
Tawaen Beach is one of the busiest and liveliest Bangkok Thailand beaches in the vicinity of the city and is situated on the island of Koh Larn. You can unwind while enjoying some delectable food provided by neighbourhood sellers on the sun decks and loungers.
The beach's beauty is enhanced by the beautiful surroundings and the crystal clear ocean. The nearby stores have practically everything you might need for a fun shopping trip. Therefore, Tawaen Beach is a great destination to visit if you want to experience Thailand's crazy crowds and blend in with them.
5. Sai Kaew Beach
Sai Kaew Beach, which has white sand, is a serene beach with lovely scenery to take in. The shoreline in Koh Samet is ideal if leisure is what you're after because it's significantly less busy. The ambience is perfect for relaxing because of the cool ocean, the soft sand, and the gentle breeze.
Most visitors like taking a relaxing walk on the beach. The neighbourhood hawkers offer delectable foods for reasonable prices. All in all, a great place to spend time with your family.
6. Samae Beach
Samae Beach is among the popular beaches close to Bangkok because of the breathtaking scenery, beachside dining options, and thrilling water sports available there. The streets around the beach come alive at night with spectacular lights and interesting booths offering genuine Thai goods.
The attire, mementoes, shoes, accessories, etc. are all exquisite. Do not be misled by the high price they demand, though. Each item's true price is substantially lower. So practice your haggling techniques while enjoying the beach.
7. Tien Beach
Tien Beach, one of the many pristine, transparent, stunning and best beaches near Bangkok, is stunning, particularly during the evening. A less congested beach that is well-maintained offers the perfect setting to unwind in peace outside of the busy metropolis.
Because there aren't many water sports available at the beach, it is less crowded and noisy. Tien Beach is renowned for its delectable cuisine in addition to its beauty and tranquillity. The neighbourhood shacks offer snacks, beer, and other refreshments so you can unwind and take in the breathtaking sunset over the shore.
8. Phrachan Beach
The "Crescent Moon Beach" is a modest beach that is ideal if you want to spend some time alone and serenely away from the crowds.
Phrachan Beach, which only stretches for approximately a kilometre, is one of Bangkok's most picturesque and tranquil beaches and is a favourite with visitors. Given that there are no water activities performed on this beach, it is a great area for swimming.
9. Cha-Am Beach
Cha-Am Beach, which is blessed with a lovely shoreline, is a remarkably beautiful beach that is free of all kinds of hectic seaside activities, keeping it calm and clean at all times.
Kids can enjoy the beach without being concerned about dangerous beach activities or powerful waves, making it listed among the safest sea beaches in Bangkok.
10. Ao Kiu Na Nok
Ao Kiu Na Nok is a famous beach in Bangkok and the perfect getaway if you need to get away from raucous music and frantic throng. It's serene to unwind your body, spirit and mind at this lovely beach. This beach has few visitors, especially on weekdays, making it a great place to chill.
It is one of Bangkok's most stunning beaches because of the surrounding area. For an interesting day trip at the beach at Ao Kiu Na Nok, try one of the many water activities available.
11. Ao Prao Beach
Ao Prao Beach, which is one of the most opulent beaches close to Bangkok, is a lovely spot to unwind and is situated off the west coast of Samet. When you first approach this beach, the stunning vistas, extensive coastline, gentle sand, and pristine sea will astound you.
Since fewer water sports are permitted at Ao Prao Beach, it is a much more tranquil location for a moment away from the rush of city life. You can treat yourself to a Thai massage or sip on cool, refreshing drinks from nearby shack owners while relaxing on the beach. The surrounding vegetation and tall rocks will astound you, further emphasising the beach's attractiveness.
Experience the serenity of the most popular beaches in Bangkok on a refreshing day trip. Capture unforgettable moments against the stunning beach backdrop.
---
---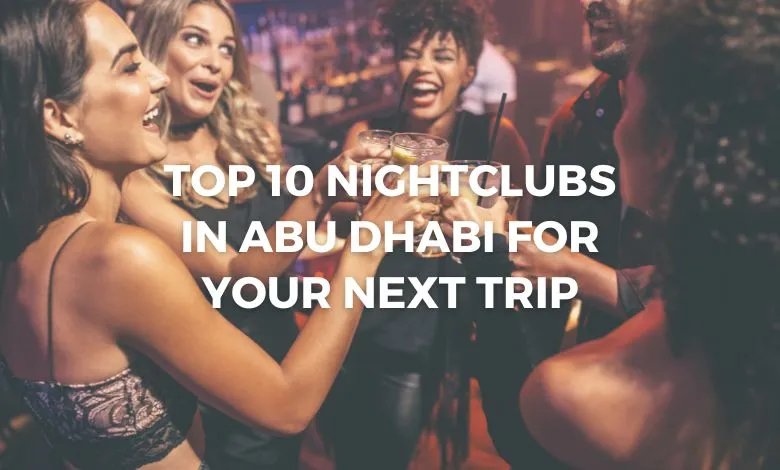 Top 10 Nightclubs in Abu Dhabi for your next trip
Abhishek Kapoor
14 Sep 2023
Are you ready to experience Abu Dhabi's vibrant nightclubs? The nightlife scene in the capital of the United Arab Emirates is nothing short of spectacular. Abu Dhabi has it all, from swanky lounges with international DJs to chic live music venues. We'll highl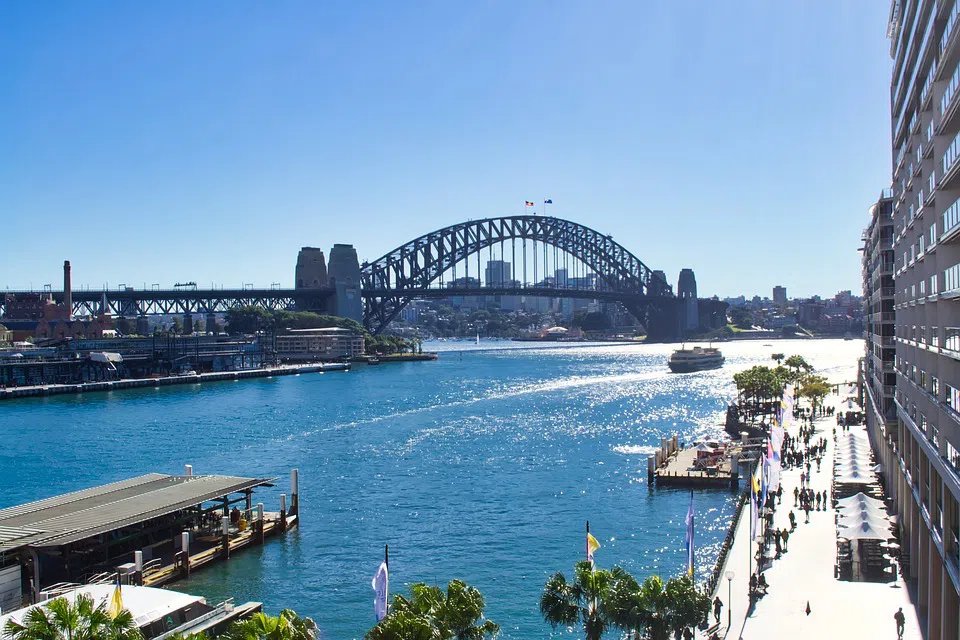 Perfect Itinerary for 3 Days in Sydney - 2023
Sydney is the oldest, biggest, and most beautiful of all Australian cities. The celebrated capital city of New South Wales, all travellers love Sydney because of its unmatched financial, tourist, and historical potential. Opera House (Sydney Itinerary for 3 D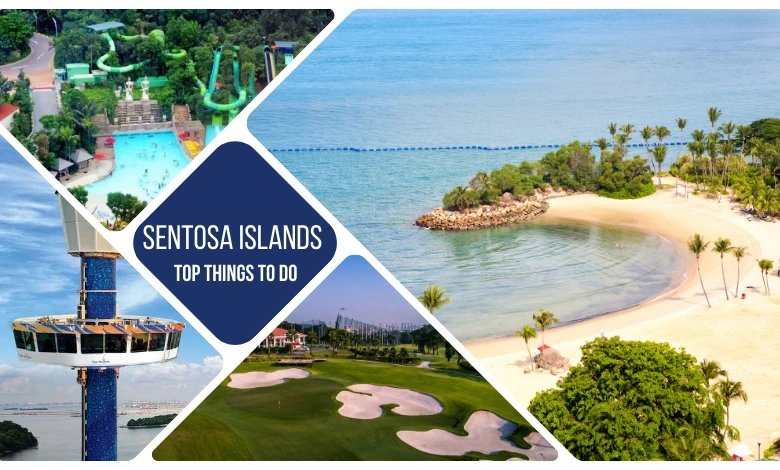 Top 4 Things to Do in Sentosa Island Singapore
Singapore is a beautiful country, its city is clean, modern and exciting, but like most cities in the world, it is also very busy. As soon as you venture outside you are greeted with a great throng of people going about their daily lives at top speed. Where c