11 Popular Beaches in Chicago for an Unforgettable Experience
Chicago's charm goes far beyond its towering skyscrapers, world-class museums, and diverse culinary scene. What truly sets this Windy City apart is the enchantment created by the presence of Lake Michigan. Transforming Chicago into a realm of pure magic, this vast body of water adds an ethereal touch to the city's character. As you explore, you'll be captivated by the breathtaking 26 miles of picturesque beachfront, featuring over 20 accessible and free-to-enjoy beaches dotted along its scenic shores.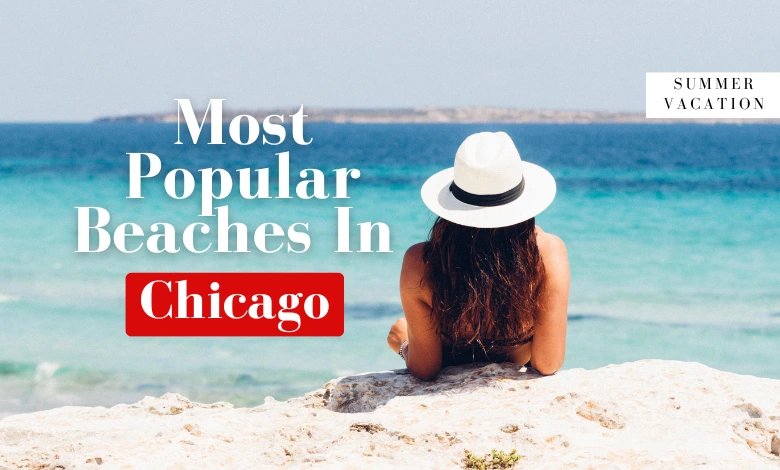 On the sandy beaches of the city, there are activities available besides swimming and tanning. While swimming is only permitted when lifeguards are on duty, beaches are open from 6 am to 11 pm for anyone who wants to jump in. Of course, Chicago's beaches are a seasonal attraction, so visiting them in the winter won't be the same. If a beach trip is what you're looking for, then this is your ultimate guide to the most well-known and best beaches in Chicago.
Explore the List of 11 Must-Visited Beaches in Chicago for Relaxation and Recreation
1. Loyola Beach
Loyola Beach is likely the one with the most to offer of all of Rogers Park beaches in Chicago, including Columbia Beach, Rogers Beach, Albion Beach and Fargo Beach. This beach, popularly called the Leone Beach, offers a variety of leisure opportunities. This beach has a 2.3-mile hiking track that follows the sandbar of Lake Michigan.
On the beach, there are volleyball competitions that you may take part in, or you can exercise on the tennis and basketball courts of nearby Loyola Park. Enjoy the natural dune, gorgeous lighthouse, and beautiful communal garden.
2. Oak Street Beach
This Gold Coast beach, one of the most well-liked sunbathing locations in Chicago, features volleyball competitions, a restaurant, and a breathtaking skyline view. Look for Jeff Zimmermann's vibrant artwork 'You Know What You Should Do' by the Oak Street Beach subway on the way to the stretch of sand; it serves as a warning to refrain from littering and feeding wildlife. It is one of the best beaches near Chicago.
3. Hollywood Beach
Hollywood Beach, often referred to as Kathy Osterman Beach, is located close to Edgewater on the northern boundary of Lincoln Park. It's a very modest beach with lots of nice amenities, including a fishing pier and volleyball field, and is situated towards the northern end of Lake Shore Drive. It is close to several furnished apartments in Chicago.
Given that the seas are calm and shallow, Kathy Osterman Beach is an excellent place to swim. The chance to witness flocks of migratory birds close by in the autumn and spring season will delight birdwatchers.
4. Rainbow Beach and Park
The Rainbow Beach Victory Garden, one of the city's oldest public gardens, is located next to this South Side beach, which is a portion of the 142-acre Rainbow Park. The Rainbow Beach Dunes, spanning 10.2 acres, a natural area overseen by the Chicago Park District and home to plants and species endemic to the beaches of Lake Michigan, are located on the beach's northern end.
With a fitness centre, a gymnasium, a multipurpose room and two playgrounds, Rainbow Beach Park is the ideal location for those who like to be active. Additionally, there are facilities for handball and volleyball.
Given that there are always lifeguards on duty during the summer, this beach is also fantastic for families with children. Your children can enrol in day camps here as well.
5. Foster Beach
Foster Beach, also known as Foster Avenue Beach, is eventually reached by continuing down the picturesque Lake Shore Dr This dog beach, which is in Edgewater, is fantastic and very welcoming to families. Since it isn't a traditional tourist destination, you can come here for a tranquil family adventure or a great quiet picnic. Therefore, this is the best beach in Chicago for families.
The Chicago Full Moon Jam, which happens once each month in the summer, has this beach as its official venue. The event always begins at dusk and is free to attend. This enjoyable event in Chicago has a variety of kid-friendly shows performed by various musicians and dancers.
6. North Avenue Beach
North Avenue Beach, which is always busy in the summer, has a peculiar beach house designed to look like an abandoned ocean ship. The volleyball courts, a snack, or a bike rental are all available to visitors. You should reserve your position on the sand as soon as you can because North Avenue is one of the busiest beaches in all of Chicago.
7. Montrose Beach
Chicago's largest beach is located further south on Lake Shore Drive. Dog owners find Montrose Beach to be quite appealing because it is a family-friendly beach. It's one of the city's two designated dog beaches, and it's in Uptown. Your canine companion can swim and run around in a separate area that is walled off for dogs.
You may also hire kayaks, jet skis, and paddleboards at Montrose Beach. Visit The Dock at Montrose Beach, the seasonal beach bar, to eat succulent burgers and fresh fish while listening to live music.
8. 57th Street Beach
The 57th Street Beach is seen as you travel further south on Lake Shore Drive. It's popular for being laid-back and low-key, making it an excellent spot for families. Here, there are bathrooms and snack bars.
57th Street Beach may be reached quickly through a pedestrian subway close to the Museum of Science and Industry in Jackson Park, which is among Chicago's oldest parks. The 57th Street Grill, which serves traditional summer fare like hot dogs, snow cones, ice cream, and more, is located near the beach. Additionally, the northern end of the beach is open to non-motorized water sports including canoeing and paddle boarding.
9. Belmont Harbor Dog Beach
Among the few beaches in Chicago designed specifically for people and their dogs is the Belmont Harbour Dog Beach. You may sit on a bench and watch as your pet plays in the water and sand, in a separate, enclosed area.
Wrigley Field is a short stroll from this little beach. Before bringing your dog to a larger and busier beach in Chicago, it would be an excellent decision to try out the waters by bringing them here if your dog does not have much experience.
10. North Avenue Beach
Visit North Avenue Beach, which is nearby the Lincoln Park neighbourhood, if you're looking for a beach with lots of activity. At North Avenue Beach, a variety of merchants offer a variety of entertaining drinks to keep you cool in between sports like volleyball, biking, paddle boarding and more, among them the steamboat-shaped Castaways Bar and Grill.
Additionally, you may hire a variety of water sports equipment here, such as kayaks and jet skis. North Avenue Beach is among the most active and busiest beaches in the city, so it might not be the best choice if you're looking for a quiet, serene beach experience. North Avenue Beach gets busier as you get further south.
11. Ohio Street Beach
You'll ultimately reach Ohio Street Beach, often known as Olive Beach if you keep going down Lake Shore Drive. This beach is an excellent option for anyone looking to take a quick dip in the sea because it is close to Navy Pier and other fantastic retail malls on the Magnificent Mile.
Anyone who wishes to practise swimming can do so in this region because the water is relatively shallow. Additionally, there is a beach cafe at which you may get sandwiches, other light snacks, and other drinks.
You can go kayaking or canoeing here at your leisure, but you should be aware that on the weekends during beach season, Ohio Street Beach may become quite crowded.
Check out some of the best serviced apartments at TheSqua.re if you are planning a vacation to Chicago.
---
---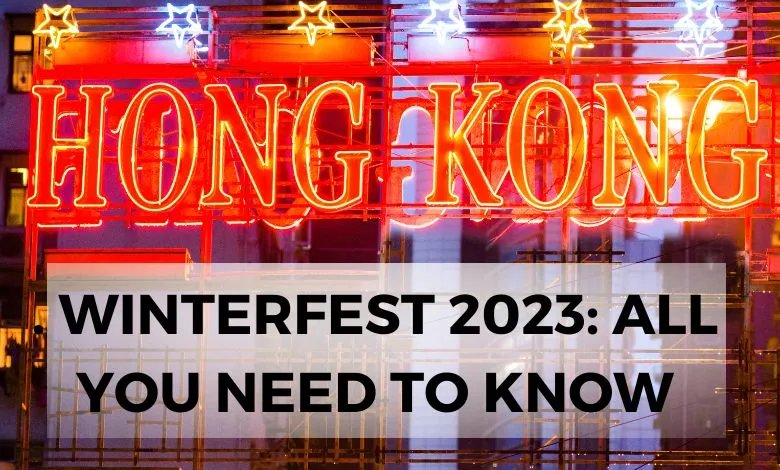 Hong Kong WinterFest 2023: All you need to know
Mugdha Kilnake
23 Aug 2023
Hong Kong WinterFest 2023 is one of the most anticipated celebrations in the country. A grand festival that transforms the city into a winter wonderland with dazzling lights. It usually takes place in the months leading up to Christmas and continues until the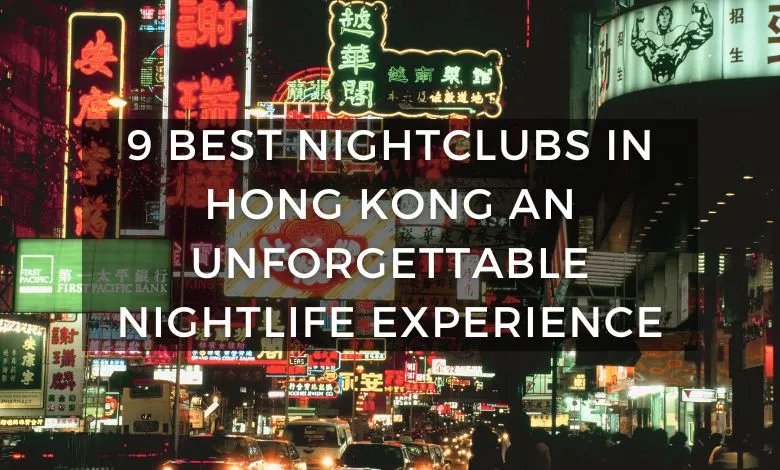 9 Best Nightclubs in Hong Kong an Unforgettable Nightlife Experience
Mugdha Kilnake
18 Aug 2023
Compared to most Asian cities, there is a wider selection of nightclubs in Hong Kong. No matter how fast-paced and dynamic Hong Kong is by the morning, everything is cranked up a level after the sun sets due to the city's international atmosphere, youthful att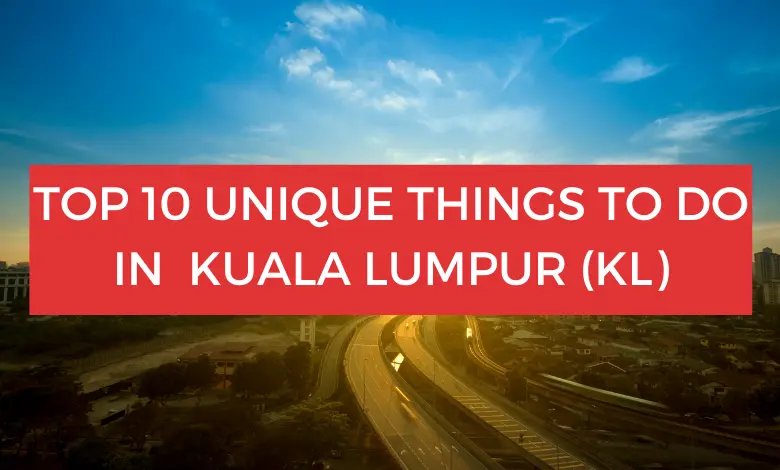 Top 10 Unique Things to Do in Kuala Lumpur (KL)
Mugdha Kilnake
05 Aug 2023
A visit to Kuala Lumpur is like a visit to the pulsating heart of Malaysia, a city that lives on variety, contrast, and a never-ending spirit of creativity. Kuala Lumpur, or KL as it is often called, is not your usual city. It is a lively tapestry of cultural