Pretoria - Discovering the City
---
South Africa is a unique country in many ways, one of which is its unusual stance of having three capital cities. Bloemfontein is the judicial capital of the country, Cape Town is considered the legislative capital and Pretoria is the executive capital.
As well as having this honour, Pretoria is also well known as being one of the most academic cities in South Africa thanks to it being the home of three universities.
An initial glance at the city will tell you that Pretoria has had many cultural influences over the tumultuous history of South Africa. The architecture tips a nod to British, German and Dutch colonial influences from the nineteenth century, but also includes a generous helping of traditional South African style.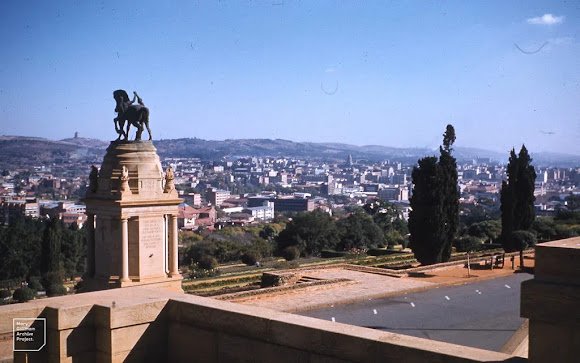 As far as natural beauty goes, Pretoria is certainly not lacking. It is the location of the National Zoological Gardens of South Africa and the Pretoria National Botanical Garden, as well as countless other smaller parks and open spaces. The includes Burgers Park, the oldest park in the city, named after Thomas François Burgers, the country's fourth president, as opposed to a good place for a snack!
There are plenty of things todoin Pretoria, the city boasts plenty of museums covering a wide range of topics, including the Pretoria Art Museum, the South African Air Force Museum and the Ditsong National Museum of Cultural History.
Music and performing arts also have an important role within the city.
Sport is an integral part of South African culture and Pretoria is home to a number of sports teams representing the three most popular sports of Rugby Union, Cricket and Soccer.
The Blue Bulls rugby team can be seen at their ground, Loftus Versfeld, which is also home to the Memelodi Sundowns, a soccer team that competes in South Africa's Premier Soccer League. Other first flight soccer teams based in Pretoria include Supersport United and the University of Pretoria FC.
Cricket is very popular in the city but unfortunately due to the lack of a cricket stadium itdoes not host any top class cricket. For that you'd have to visit the nearby city of Centurion.
One thing that is clear in the city is its importance in South Africas military set up. It is well renowned for being the hub of the country's military force and is home to many factions of the Armed Forces including the South African Army Headquarters, numerous Air Force bases and several military colleges.
The most comfortable time temperature wise to visit Pretoria is during the cooler months in June and July, it can get quite hot at the beginning and end of the calendar year. If you're looking for accommodation then thesqua.re provide some excellent serviced apartments in Pretoria.
---
---
Leave a Reply
Your email address will not be published. Required fields are marked *