Pros and Cons of Choosing a Homestay Rental Over a Hotel
More and more people are travelling abroad with each year, with global tourism at a record high. Over 1.4 billion overseas trips were made between 2018 - 2019, with that figure expected to increase in the near future. It is then of little surprise to learn that the breadth of accommodation on offer has expanded exponentially to meet the ever increasing demand. In recent years there has been an explosion in the number of hotels on offer, as well as alternative accommodation, such as hostels and even capsule accommodation. However, what has undoubtedly had the biggest impact on the way people experience travel is the growth of private lets.
Homestay rentals have surged in popularity, with more and more travellers choosing this format of accommodation over traditional hotels and guest houses. Effectively, a homestay is a fully furnished private residence that travellers can let for a duration of their choosing - from a few days to several months, with the arrangement usually being facilitated through a dedicated online platform or provider. However, whilst many travellers have embraced this alternative accommodation option, many remain undecided - perhaps unsure of how the whole thing works or whether or no homestay rental is suitable for their needs.
Of course, there are plenty of advantages to staying in a private let and possibly some disadvantages, depending on the traveller. However, hopefully, this post will outline some of the major pros and cons of choosing a homestay rental over a hotel.
Pros:
Homestay rentals have numerous advantages over traditional hotels - whilst also offering many of the same benefits. In fact, the format has become so popular that many hotels are actually attempting to reorganise themselves into buildings full of apartments as opposed to simple rooms and suites. Below are some of the major pros of choosing to stay in a private apartment.
Convenience
'Convenience is king' - the famous maxim has endured for a reason. When travelling abroad, whether for work or pleasure, any kind of stress can really have an impact on enjoyment. Homestay apartments offer a home-from-home environment. Many also include additional amenities such as private parking, secure access and washing facilities, meaning there is far less to organise once travellers arrive. Further to this, serviced apartments offer further conveniences, including room cleaning, concierge and reception services which combine to offer a much greater degree of convenience than usually found with a hotel.
Price
Another major selling point of homestay rentals is how favourably they compare to hotels when it comes to costs. Private lets are a one off payment and discounted rates are usually offered for block bookings. Hotels, on the other hand, are charged according to daily rates with no reductions for longer stays. What's more, even if prices seem similar at first glance, a private apartment will offer a great deal more than an average hotel by way of amenities - so homestay apartments are not just cheaper than hotels, they also yield far better value for money.
Self-catering
Another way in which private lets offer to save guests money is by providing fully-equipped kitchen facilities to allow for self-catering. Having the option to prepare meals at the accommodation can offer significant savings compared to a hotel - where guests will have no choice but to pay to eat out for every meal. Another advantage is that having kitchen facilities gives more options for catering - more are following nutrition plans or specialist diets today than ever before, being able to cook in an apartment means travelling abroad doesn't have to involve the usual bad habits associated with holiday eating. Finally, for those who are perhaps travelling for business, being able to prepare meals quickly saves a huge amount of time on having to hunt around for a restaurant or cafe.
Privacy
Many people put great value in privacy - whether on holiday or travelling for business, having an exclusive space can really make all the difference to a trip. Of course, a hotel room will be private, however other areas, such as the bar or cafe and reception can become hectic as other guests arrive, check-out or use the facilities. Homestay rentals offer a completely self-enclosed space, including private dining and living areas and private access. This means guests will not be disturbed by others during there stay and have plenty of space in which to relax in peace and quiet.
Comfort
When booking accommodation, whether it be for a business trip or a holiday, comfort is paramount. This is another area in which hotels simply cannot compete with private accommodation - especially over the longer term. Homestay apartments come fully furnished with everything guests need to enjoy their stay in luxury including stylish furniture, home entertainment and modern bathroom fittings. They also offer additional living space when compared to a hotel, meaning guests can relax in a homelike environment without being confined to a single room. This is of particular benefit for those on an extended trip, especially those travelling for work, who may find they wish to spend more time in the accommodation as opposed to sightseeing.
Experience
Another advantage of a homestay rental which surprisingly is often overlooked is the unique experience it offers. In an age where travellers are increasingly seeking out more authentic travel experiences, accommodation plays a central role in any trip. Homestay apartments offer a genuine experience of living like a local - as opposed to a generic hotel room, which will generally be the same the world over. Private apartments also offer guests the chance to cook their own meals with local produce, another experience which is often hard to find when staying and traditional hotels and usually only available as paid-for experience. Finally, staying in a private residence as opposed to a hotel means being able to easily break away from tourists and tour groups, which inevitably leads to a more authentic experience of a destination - again, this is something that isn't possible with the average hotel.
Cons:
Having read through the advantages listed above, it may appear that booking into a homestay apartment is the only sensible option for any potential traveller. Whilst this is all too often the case, there are a few things to consider before making a booking. This is not a list of cons as such - as they are few and far between - but the following are often raised as concerns for those considering their first homestay rental.
Are Homestays Suitable for Shorter Trips?
Many people believe that private lets are exclusively for those making longer stays in a given location. Whilst it is certainly true that the savings and advantages of private accommodation accumulate over time, it is actually possible to book into a homestay for even just a single night. In fact, the check-in process is often much faster than with a hotel, so they are actually often even more suitable for those making a flying visit. However, those making a very short stay - perhaps those on a stopover between flights may find that hotels are often a better option, as they are often located within airport grounds.
The Abundance of Choice
Private homestay rental offers an abundance of choice - especially when it comes to the size, style and format of a property. Whilst for some this will be seen as a major advantage when compared to hotels, some may find it a little overwhelming or may feel it will complicate the booking process. Fortunately, providers such as TheSqua.re are able to help by providing information on different properties available, as well as offer advice on the most suitable areas in a particular city.
No one likes chores!
The home environment provided by some private lets means guests may have to take care of the cleaning arrangements themselves - something which is usually done daily by a cleaning team in a hotel. However, once again this needn't be an issue as there is always the option of serviced apartments. These properties offer the same home-from-home atmosphere as any other private let, but also have the added advantage of services usually associated with a hotel, including room cleaning.
Ultimately, choosing accommodation comes down to personal preference. However, as discussed above, choosing a homestay rental over a hotel offers many advantages. Combined with the fact that they also offer far greater value for money, its easy to understand why more and more people are choosing private apartments when travelling to a new city.
---
---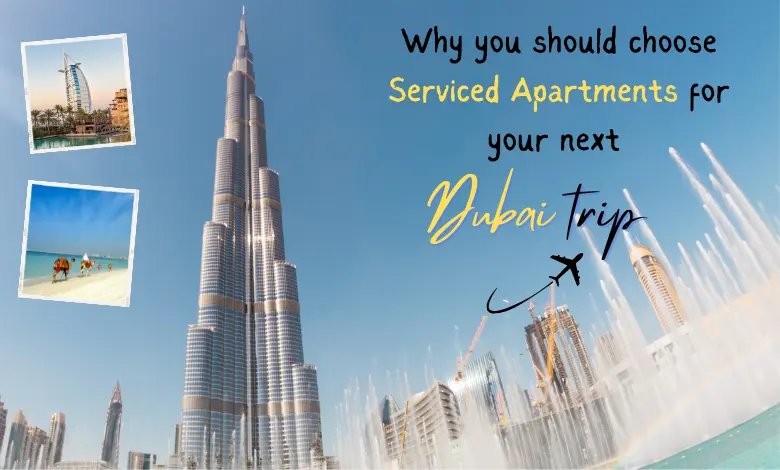 Why you should choose serviced apartment for your next Dubai Trip
Abhishek Kapoor
06 Jul 2023
Dubai is among the most glamorous, touristy and bustling cities in the UAE. This metropolis is renowned for its luxurious accommodations and world-class furnished apartments in Dubai. Among the various options available to travellers, serviced apartments in Du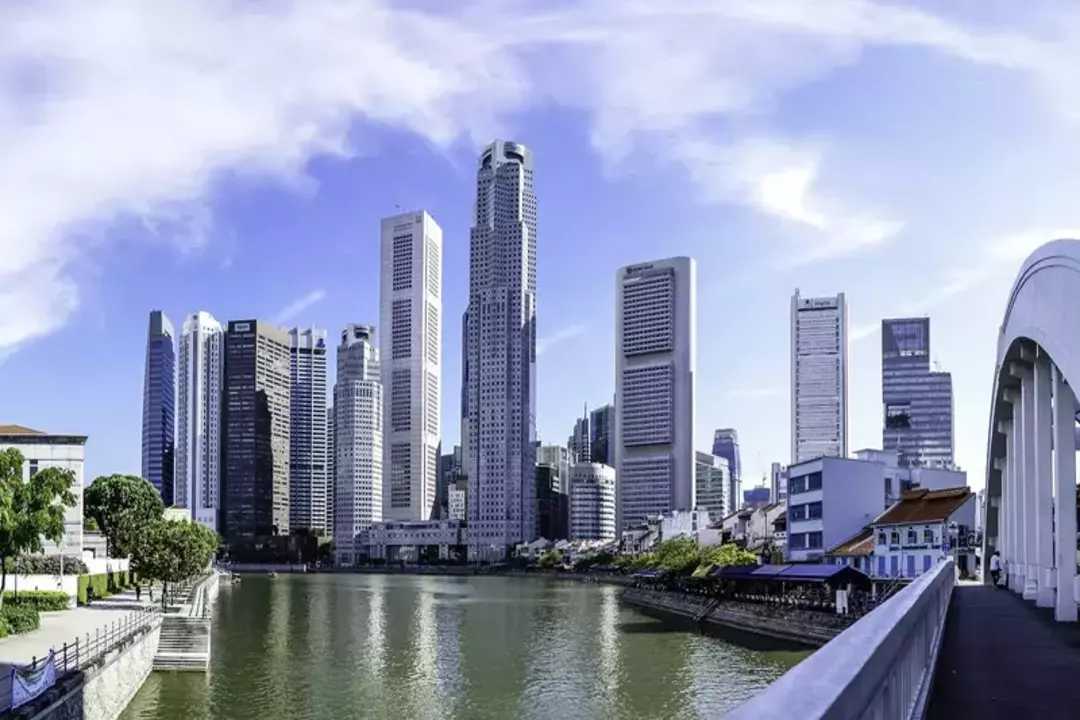 Top Business Events in Singapore 2023
Singapore serves as a centre for corporate events and will once again host a large number of conferences, trade fairs, and exhibits in 2023. As Singapore is ideally located for businesses to engage with partners and clients from across the world since it sits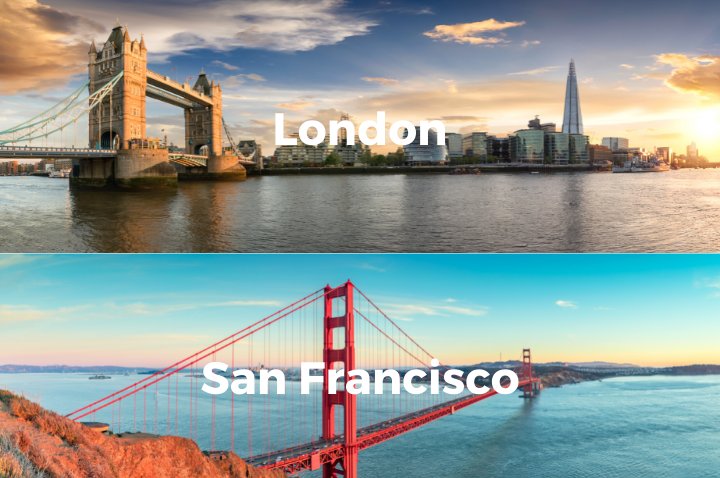 London Vs San Francisco - Which City is the Best for Startups?
Which City is the Best for Startups? London or San Francisco London and San Francisco are considered to be amongst the best cities in the world to live in, in terms of work life, quality of life and availability of public amenities (healthcare, education, et