Romantic Things to Do in London
Did you know that there are innumerable romantic things to do in London? For starters, the UK capital is one of the world's most passionate and romantic cities, packed with a plethora of natural and manmade wonders that will always infuse a spirit of curiosity, wonder and excitement amongst couples. Enough on the babbling bit- here's checking out the top things that you can do with your special someone in London.
Top Romantic Things to Do in London
Here is an extensive list of the best romantic things to do in London with your spouse or partner for company.
Take a Picnic at St. James Park – Expect a grand experience for free while you take a picnic in St. James Park, London. You will love the tranquil ambiance, especially in the evenings and you can buy hampers readily at nearby Fortnum & Mason. You can also venture into M&S or even Waitrose for picking up several ready to eat delights and some wine.
Candlelight Experience at Gordon's Wine Bar – Gordon's Wine Bar is one of the most comfortable and cozy areas in London for couples. However, finding a seat here is quite difficult to say the least. You can come early and zero in on the right spot before enjoying some wine and nibbles in candlelight. You will love the unique ambiance, with the sounds of the trains and the wide selection of cheese on offer.
Sunset Thames Cruises – Experiencing London's best landmarks around sunset is always a great option. You will find numerous cruises available over the River Thames and this includes both show and dinner cruises alike. The routes may vary although most of them go under the Tower Bridge, float beside the imposing Big Ben and the spectacular Houses of Parliament. You can choose river cruises going to Greenwich from Westminster. This will help you get spellbinding views of the most popular landmarks in London. At the same time, imagine sipping on champagne at sunset on the river with your beloved for company. Blissful indeed!
Explore Kew Gardens Together – Spend a wonderful day together, exploring the lovely Kew Gardens. You should venture southwestwards towards Richmond and spend your day at the beautiful Royal Botanical Gardens and Kew. There are more than 60,000 plants here along with a lovely treetop walkway and glasshouses galore. Go to The Hive for gaining more insights on bees along with taking in the beautiful Palm House and Princess of Wales Conservatory alike. Every season is different at Kew Gardens and you will love the Christmas experience here as a couple, with the treats, lives displays and light shows on offer.
Watch a Royal Opera House Show – Watching a mesmerizing performance at the Royal Opera House will make for a delightful experience by all means. This will be a passionately romantic rendezvous and one of the key highlights of your London odyssey.
A Romantic Meal Counts – One of the most romantic things to do in London is have a delicious meal together in the right ambiance. Some of the top picks include Bob Bob Ricard with its art-deco booths and press for champagne buttons. Dans Le Noir offers a sense of mystery and captivating dining experiences in complete darkness while Aqua Shard offers fabulous views that you can enjoy together in a relaxed setting. Wright Bros is where you can both gobble up tantalizing oysters and more.
Signature Skyscraper Views – Surprise your loved one with a trip to a new pub, bar or restaurant with a delightful view of the city's signature skyscrapers. You can try The Aviary in this regard.
Check Out a Quaint London Neighbourhood – Stroll hand in hand as you two explore some of the quaintest and most charming areas in London. Spend an entire day just doing nothing but wandering here and there, arm in arm, finding spots to relax periodically. Some of the best areas include Notting Hill, South Kensington, Greenwich and Hampstead.
Candlelight Theatre – The Sam Wanaker Playhouse offers a mesmerizing experience with a lovely indoor theatre adjacent to the Shakespeare's Globe. The performances take place amidst only candlelight and do not be surprised to find actors carrying candelabras while performing their lines! Now isn't this truly romantic? The Swan offers ample after-performance dining, drinks and more next door!
Borough Market Food Trail – If your idea of romance is feasting on delicious treats, try this food trail in and around Borough Market. Simply keep trying new food and dishes together as you spend a charming afternoon here, tasting almost everything you can conjure up in your mind! Stalls have almost everything you want, right from vegetables and fresh fruits to warm and neatly baked foods alongside. There is a whole shop that offers olive oil of the highest order. Round off your trip with a scintillating lunch and take a South Bank stroll.
Duck & Waffle and Midnight Meals – Sounds surprising does it not? Duck & Waffle offers gorgeous London views along with a sumptuous menu that will delight true-blue foodies immensely. At the same time, it also stays open on a 24-7 basis. Combat the crowds by sneaking out together for a midnight meal that will be cozy, intimate and romantic!
Hampstead Health Walks – Hampstead Health is centrally located in London although it feels completely cut-off from the city's buzz. You will both love taking a periodic walking break in Hampstead Health together, almost as if you are strolling throughout the picturesque English countryside without a care in the world. Kenwood House is a famous home towards the park's northern side and boasts of a superlative art collection. Towards the southern side of the park, you will find the Parliament Hill which offers simply spectacular London views to say the least!
London Eye Thrills – The London Eye is one of the biggest attractions for not just couples but literally anybody! You can go up to the top and take in the unbelievable views while raising a champagne toast to your journey over time. The bird's eye view is a hit with couples who book the champagne experience which covers a rotation over 30 minutes and fast-track entry alike. You should opt for online bookings in order to quickly enter and timings are usually between 11 AM and 6 PM. There are several Underground stations nearby such as Charing Cross, Embankment, Waterloo and also Westminster. Waterloo is only a five minute walk away.
London's Fascinating Little Venice – London has its own charming little Venice as the affectionate moniker goes for the Grand Canal to its north west. This is a tranquil and pristine zone, offering the ideal ambiance for intimate conversations and uninterrupted romance. Taking a Grand Canal boat ride is one of the best things to do with your significant other. Far away from the hustle and bustle of London, this stretch will delight you with its vibrant houseboats and peaceful waters. You can make a stop at the Brownings Pool and Blomfield Road while exploring your very own Little Venice in London. A waterside café brunch or meal is a must-do here.
Helicopter Tours Over London – Want the ultimate romantic activity to surprise your beloved? Simply go for a mixture of undiluted adrenaline and passion, namely a helicopter ride! What can be more exciting than soaring high up in the air with your special someone, viewing the glittering skyline of the city and surrounding areas. Watch all the landmarks and monuments come alive while enjoying the sheer fun of it all! London Helicopter Centre is where you can book your ride without any hassles whatsoever.
Shangri-La Views – Heard of the Shangri La? Pamper your better half by taking him/her to the Shangri-La where you will be staying 50 floors over the buzzing London streets in the tallest building across Europe. Sounds like a dream does it not? You will be viewing the entire city of London without even leaving your room for a single second! View all the famous skyscrapers of London along with the famous Tower Bridge and more. Enjoy the gorgeous views and staying here together will be the ultimate romantic date for any couple.
Big Ben Romance – For those who have never associated the Big Ben with romance, there is plenty to catch up on! You can spend a relaxing evening with gorgeous views right at your fingertips. This is the beauty of the entire zone around the Big Ben. You can simply go past the dreamy bridge, find a secluded nook and whisper sweet-nothings all day along while enjoying the soothing warmth of the sun alongside. Take a beautiful walk around Big Ben with your partner and you can reach the area by taking the tube to the Westminster Underground Station or the one at Waterloo. The tube is the fastest and best way to reach.
Hyde Park – The Hyde Park is one of the best spots for enjoying romance and a tranquil ambiance alike. The Hyde Park Stables have horseback riding provisions throughout the year. This is the best way for a couple to actually take the reins of their chosen horses and explore this verdant area while enjoying a romantic chat simultaneously! Simply pass the serpentine and enjoy waving to fellow couples in the bobbing boats while you keep exploring this oasis of peace, calm and romance. You can also attend fun events held in Hyde Park throughout the year including Winter Wonderland. The park stays open between 5 AM and midnight and is centrally located in London. You should travel by tube, taking the Piccadilly or Central Line. You can get off at Marble Arch, Lancaster Gate, Knightsbridge or Hyde Park Corner. There are several bus lines connecting to Hyde Park as well. This is possibly the ultimate romantic spot for couples in London throughout the year.
Aqua Shard – The Aqua Shard deserves some individual attention, nestled on the 31st floor of one of London's tallest buildings. This is the ideal place to celebrate a special milestone or achievement as a couple. A dinner or lunch date here is a mindboggling experience with the shimmering views that will take your breath away. Be it watching the sun come down with your favourite beverage at the Atrium Bar or simply gazing out of the lovely windows, there is plenty to keep you engaged all around. Once you get a taste of the splendid views, you will keep coming back for sure! Enjoy the finest local British cuisine and dishes here and the joint opens from 7 Am to 1 AM throughout the week while Saturday (9 AM to 3 AM) and Sunday (9 AM to 1 AM) timings are different. You can access The Shard by walking a few minutes from the nearby London Bridge Underground Station. You can board the Jubilee or Northern Line to access this particular station. You can follow signs given for the famous landmark on the road as well. There are several bus lines going on this route including 48, 43, 149, 141 or even 521. In the mood to conjure up a romantic celebration in London on your upcoming visit? Plan your itinerary, book your serviced apartments in London and check out all nearby destinations where you can both have a swell time.
---
---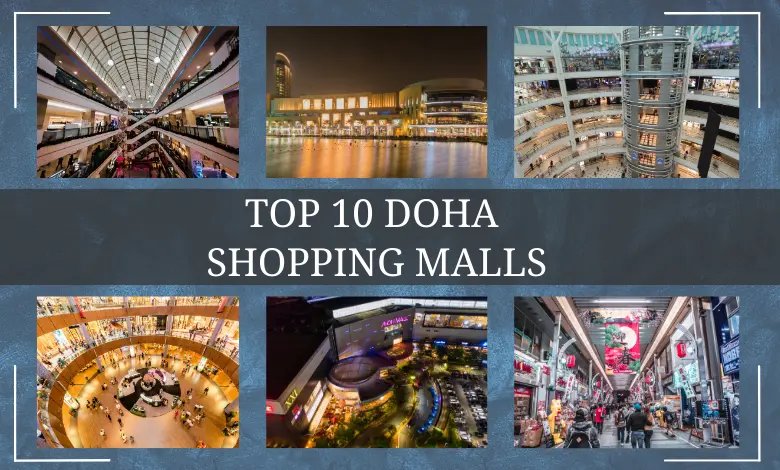 Top 10 Doha Shopping Malls for an Unparalleled Shopping Experience
Abhishek Kapoor
23 Nov 2023
With a strong retail landscape, the Qatar capital is the ultimate bliss for any avid shopper. And why not? The Doha shopping malls are a luring assortment that caters to your every wish, budget, and taste. Besides being desirable shopping sanctuaries, they ar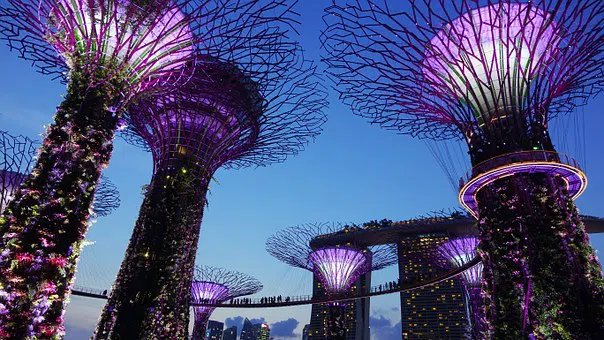 10 Best Parks in Singapore to Explore Natural Beauty
What do you think of when you think of Singapore? The endless rows of skyscrapers? The hustle and bustle of one of the most populous areas on the planet? The efficiency of the public transport system? The immaculate cleanliness? To be honest, you could think o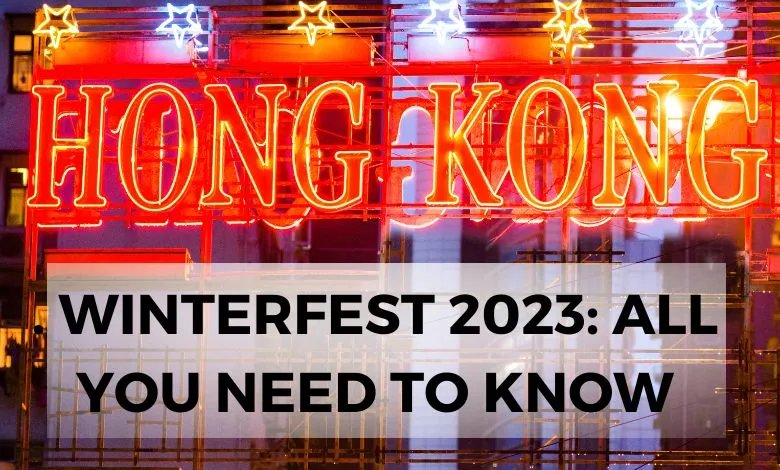 Hong Kong WinterFest 2023: All you need to know
Mugdha Kilnake
23 Aug 2023
Hong Kong WinterFest 2023 is one of the most anticipated celebrations in the country. A grand festival that transforms the city into a winter wonderland with dazzling lights. It usually takes place in the months leading up to Christmas and continues until the