Simplifying Corporate Accommodation Programmes: TheSquare.AI's Innovative Serviced Apartment Booking Platform
In today's fast-paced business world, companies are constantly expanding their global footprint, so managing corporate accommodation and travel programs efficiently is crucial. TheSquare.AI, a cutting-edge corporate accommodation and travel management program, offers a range of powerful features designed to streamline the process for businesses of all sizes. With a management team boasting over a century of collective experience in the industry, TheSquare.AI provides an innovative platform to manage accommodation requirements, generate insightful reports, and even measure the environmental impact of stays through their innovative EcoGrade feature. In this blog post, we will delve deeper into what sets TheSquare.AI apart and how it can benefit your organization's corporate accommodation program.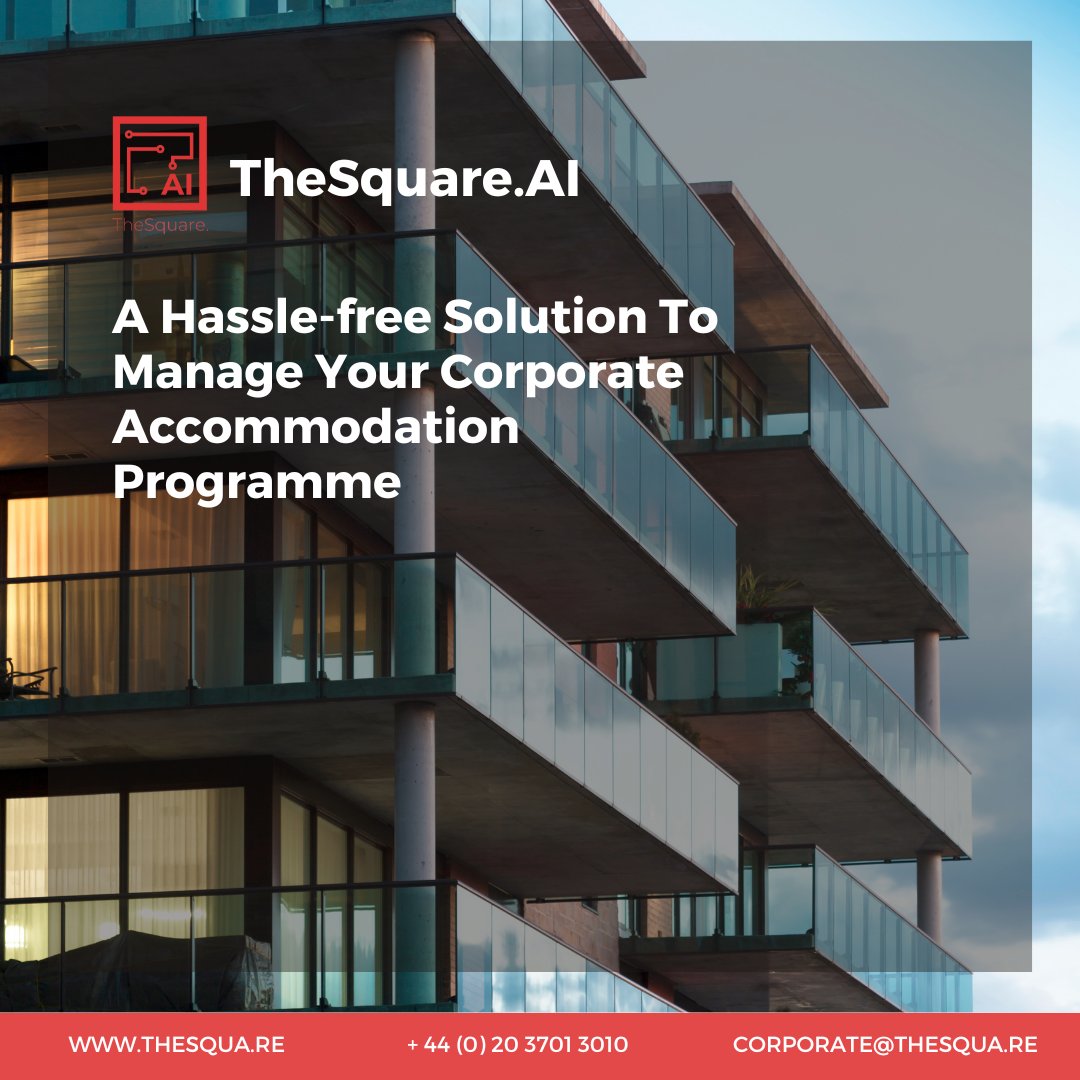 Over 500,000 Serviced Apartments Available
Our vast network of serviced apartments is one of our program's most significant strengths. With access to over a million serviced apartments in more than 1000 cities worldwide, you can rest assured that we have the accommodations your employees require, regardless of their location.
Data-intensive analytics
In the realm of business travel, data remains supreme. Our analytics modules provide you with insightful information about your accommodation programme. You can acquire a deeper understanding of your spending patterns, track expenses, and identify opportunities for cost savings by leveraging data-rich analytics. This powerful instrument can assist your organisation in making well-informed decisions to optimise your accommodation budget.
Evaluate the Environmental Impact of Your Accommodations
Sustainability is no longer merely a buzzword; it has become a corporate obligation. Our EcoGrade feature permits you to evaluate the environmental impact of your accommodation programme. You can demonstrate your commitment to sustainability and reduce your company's carbon footprint by selecting eco-friendly accommodations.
Manage Costs
Effective expense management is essential for any business. With our software, you can generate customised reports for your accommodation programme. Identify opportunities for cost reduction, assign costs to specific departments or projects, and take charge of your budgets. Our tools simplify cost management, allowing you to make prudent financial decisions.
Control Users
We recognise that every business has its structure. Using our programme, you can assign various roles to individuals based on the organisational structure of your business. Define expenditure limits, delegate responsibilities, and ensure that your organisation's accommodation programme functions seamlessly.
Organise Your Programme
When it comes to accommodation, trust is very important. Because of this, all of our properties and companies go through our Supplier Trust Flow algorithm to make sure they are trustworthy. You can be sure that the stays we offer are of the highest quality, meeting the standards of your business and making sure your employees are comfortable.
In the end, our Corporate Accommodation Programme gives you a complete way to improve your business travel. We are here to help your business with its accommodation needs every step of the way.
---
---