Singapore FinTech Festival 2021 - Mega Event for Business Travelers
---
The Singapore Fintech Festival will be a mega event this year, offering a wide range of attractions for business travelers and visitors alike. Key figures include at least 3.5 million session views and counting along with more than 60,000 participants at the prestigious event.
The 2021 edition of the festival will also witness more than 560 esteemed and globally acclaimed speakers in addition to more than 500 exhibitors. The event will witness participation from more than 160 countries with more than 100 startup pitches expected as well. The central theme for SFF2021, as the popular acronym goes, is Web 3.0.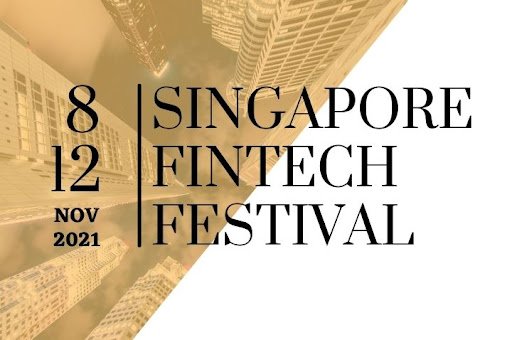 Singapore Fintech Festival 2021
The Singapore Fintech Festival will offer a platform over three days for global leaders to talk about Web 3.0 and major technological advancements in financial services. The conference will be analyzing some key aspects in this regard. These include:
Re-configuring financial services and product delivery via #EmFi (Embedded Finance), #DeFi (decentralized finance) and Digital Currencies.
Integrating ESG into the core template of financial services and solutions.
Pervasive foundational digital infrastructure adoption, covering Trusted Data Exchange, Digital Identity, Consent Systems and Interoperable Payment Systems.
SG Fintech Festival will be organizing dedicated deep-dive sessions for brainstorming on Web 3.0 technologies and how they can be better utilized for more efficient and safer intermediation along with advancing key goals such as financial inclusion, green finance and the future implications for financial supervision and other regulations.
Key Highlights of Singapore Fintech Festival 2021
Here are some other major highlights of the SG Fintech Festival 2021:
Live broadcasts will make up the global programs scheduled over the Singapore Fintech festival 2021 dates. These will feature several globally acclaimed government and industry leaders. The festival had top names last year including the New Zealand Prime Minister, Rt Hon Jacinda Ardern, Kenya President, H.E. Uhuru Kenyatta, Governor, Banque de France, Francois Villeroy de Galhau, Co-Chair & Trustee, Bill & Melinda Gates Foundation, Bill Gates, Chief Executive Officer, Google and Alphabet, Sundar Pichai and Chief Executive Officer, Citigroup, Jane Fraser.
Winners at MAS Global FinTech Hackcelerator MAS will be announced and showcased upon the launch of this Global Fintech Hackcelerator for green finance.
An announcement is also expected on the MAS Global CBDC Challenge.
The revitalized SFF FinTech Awards MAS will be another major draw with SFA inviting entries for the same.
Key attractions include Innovation Lab Crawl and the World FinTech Festival with 45 satellite events that are hosted throughout the world by partner cities.
The partners of the festival include Cambodia Association of Finance and Technology, National Bank of Cambodia, Fintech Philippines Association, Association of Banks in Cambodia, So Inc, Fintech Association of Nigeria, Central Bank of Hungary, FID21 and the Treasury.
Satellite events will be hosted by partner countries like Cambodia, Brazil, Nigeria, Japan, Philippines, Poland and the United States on the 11th and 12th of November, 2021.
Curated hybrid meetings will be another major attraction at the festival with several recommended and hosted meet-ups, matches and extensive exhibitor directory for driving more networking throughout this event.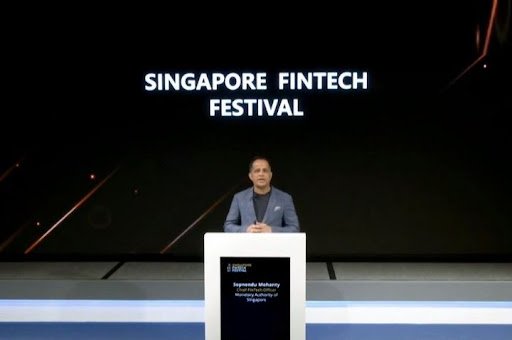 SG Fintech Festival (image courtesy: fintechfestival.sg)
Also Check: Latest Singapore Travel Restrictions Due to Covid-19
Elevandi Takes Leading Role at SG Fintech Festival
The SG Fintech Festival 2021 will be driven by Elevandi, meaning raise up or lift up and the company will strive to build open dialogues between the private and public sectors, talking about tapping FinTech for future growth of the digital economy worldwide.
Elevandi will be developing a platform for worldwide knowledge exchange and collaboration and this will bring together the entire global community for tackling issues in the functioning of the financial network, leveraging technology and greater financial innovation for improving the condition of economies, individuals and global societies.
Elevandi has an International Board of Directors for supervising its work and functioning and this has members from the financial services and public sectors along with experienced leaders of global industries. Every Director will be contributing novel perspectives on the future and present states of FinTech while offering vital global FinTech market insights as well. One of the Directors will be Chief FinTech Officer, MAS, Sopnendu Mohanty.
Elevandi will also be scaling up its blueprint of activities that go beyond the SFF 2021 towards creating wider platforms of engagement and collaboration. Activities will be done in partnership with Constellar Exhibitions and ABS. Some of these include the Green Shoots Series or monthly global FinTech community meetings.
These aim at discussions over trending FinTech topics and also the digital economy. There are Deal Fridays which are monthly platforms between start-ups and investors for driving better deal-making and also the Elevandi Forum roundtables bringing public and private sectors on a single platform.
Oxygen by APIX is a dedicated platform for up-skilling financial institutions and technology enthusiasts. This contains panels, masterclasses, podcasts and research-based content from experts. There is also the Elevandi FinTech Insider Report on digital progress in the global FinTech industry and this is released annually.
Sopnendu Mohanty, Chief FinTech Officer, MAS, stated that the SFF has been scaled up by the MAS over the last 5 years into a major worldwide platform for the FinTech industry.
He added that the SFF is at an opportune moment with regard to advancing its global blueprint, especially since Singapore has transformed into a major center of knowledge and collaboration/exchange between the private and public sectors.
During the SFF2021 Week, Enterprise Singapore will be hosting its SWITCH (Singapore Week of Innovation and Technology). The marquee events will have unique technology and innovation based activities on offer.
Explore: Top Business Events in Singapore 2021
Singapore Fintech Festival 2021 Dates
The Singapore Fintech festival dates are from the 8th to 12th November this year. The MAS (Monetary Authority of Singapore) has already confirmed these dates for the SFF. Incorporation of a CLG (company limited by guarantee) will also be taking place for driving future SFF growth and initiatives along with several new activities for ensuring engagement with the global FinTech networks and communities round the year.
SFF 2021 is being organized in partnership with ABS (Association of Banks in Singapore) and also in collaboration with a subsidiary of Constellar Holdings (previously called SingEx-Sphere Holdings) named Constellar Exhibitions.
This will ensure a hybrid offline and online platform for better engagement and connections of the global FinTech community in spite of the present hurdles pertaining to worldwide travel. The SFF will have its hybrid exhibition and conference over the first three days while global satellite events and industry events may be attended physically and online on 11th and 12th November, 2021. This mega event will be a booster shot for the worldwide FinTech community and drive more efficient problem-solving in this rapidly emerging industry segment.
Now that you know all the details about this prestigious event and are planning your Singapore itinerary at this time, ensure that you find the right serviced apartments in Singapore. You can take your pick from an extensive list of apartments that are strategically located near major conference and exhibition centers and public transport facilities.
You will find apartments equipped with all major amenities like fully equipped kitchens, Wi-Fi and more. They are located near some of Singapore's best tourist attractions as well. Book right away and expect a memorable journey ahead!
---
---
Leave a Reply
Your email address will not be published. Required fields are marked *