Singapore - What You Need To Know Before You Go
---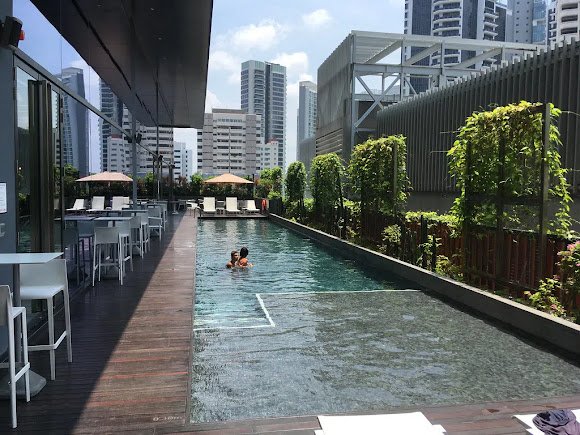 Singapore has to be one of the world's most enigmatic places. The city-island state possesses a powerful economy - ranked the most open in the world, is known the world over for its technological innovation and is one of the Far East's most popular tourist destinations - all this for a nation that covers less than 300 square miles! So Singapore is something of an anomaly - one of only three city-states in the world (the other two being Monaco and Vatican City) and the only one that has an urban area occupying the entire landmass of a single island. Formerly a colony of the British Empire, the city has a long and rich history, but modern-day Singapore is a thriving metropolis, with a high standard of living and huge range of landmarks and cultural wonders, as well as several wildlife reserves and national parks. Simply put, Singapore's diminutive size is in no way reflective of its wealth of attractions.
Those planning a visit to Singapore may feel a little lost when it comes to organising their trip. For example, whilst the city is a hugely popular tourist destination, its various neighbourhoods are not as well known as one might expect. Alternatively, those visiting the city for work may be confused over visa requirements. As with any trip, planning ahead is key. The following guide aims to provide a little information on what potential travellers can expect to deal with as they plan for a trip to Singapore, as well as some suggestions on the best areas to stay and accommodation options.
Visa Requirements
First and foremost - it is essential to ensure all the necessary visas and documentation is in place before travelling. The good news is that UK tourists can visit Singapore for up to 90 days without a visa. However, if those planning to work in the country could find things slightly more complicated. A work permit is required for anyone planning to undertake work and these subject to strict controls. Application costs $35 and, if approved, the permits are valid for up to two years. Note: any work or study permits must be applied for prior to departure.
Travel Insurance
Singapore has some of the best healthcare facilities in the world as well as strict protocols when it comes to the spread of airborne diseases. It is also incredibly unlikely that anyone visiting the city-state will suffer an accident or fall victim to crime as it is one of the safest places worldwide. However, in the unlikely event that a traveller was to fall ill, they could quickly see medical bills spiral out of control unless they have adequate insurance. Mainstream providers such as Alliance or Aviva provide comprehensive coverage, but many travel booking services now offer insurance options as standard.
What to Pack - Weather in Singapore
Having taken care of all the paperwork admin, the real practicalities of planning a trip come into play. As with any trip, it is important to know what clothes to pack - whilst this may seem a little trivial, anyone who has found themselves underdressed during cold weather or unable to cool off during surprising heat will know that having the wrong clothes for the season can really ruin a trip. Singapore is an equatorial nation with a tropical climate - meaning it is warm and humid all year with frequent showers. This is good news for travellers who enjoy warmer weather, as even when it rains it is still warm - think short dresses, t-shirts and summer wear. Travellers should, however, be aware that there are two monsoon seasons: from mid-November to early March and from June to September. The weather is still hotter than most places in Europe, but obviously, it gets very wet and travellers should pack accordingly if visiting during these times.
Where to Stay in Singapore
Choosing which neighbourhood to stay in is also a decision that can make or break a trip. Fortunately, almost every area of Singapore has something to offer in terms of attractions and amenities. What's more, both tourists and business travellers will find themselves gravitating towards the same areas of the city. The city is comprised of business, commercial and residential zones that make up five regions: East, West, North, North East and Central. The Central region is likely to be of most interest to foreign visitors to the city, as not only is this where Singapore's Central Business District is to be found, but also many of the city's most famous landmarks and attractions. The central area is divided up into neighbourhoods and precincts, which include Downtown Core (where Marina Bay, Marina Centre, Raffles Place, Tanjong Pagar are to be found), Newton, River Valley and Orchard. Visitors will find any of these central areas have something to offer, but Downtown Core is without a doubt the most desirable area. It is the historical heart of the city, as well as the location of the central commercial and business zones. Covering around four square kilometres, the district was the first area to be developed during the colonial period. Marina Bay, within Downtown Core, is emerging as the new place to be in Singapore, with the Promontory featuring numerous restaurants, theatres and public spaces. However, those looking for an alternative experience of Singapore can head to Sentosa Island, to the south of the central area, which is often seen as the more quiet, relaxed part of Singapore, with resort-like locations offering the more traditional vacation experience, with golden beaches and family attractions.
Accommodation Available
Having chosen the perfect location, it's also important to be aware of what sort of accommodation is available and will be best suited to a particular trip. The good news is that Singapore is such a popular destination - visited by almost 20 million people annually - that it offers an abundance of choice when it comes to accommodation. Of course, there are plenty of hotels and guesthouses available, especially close to the resorts and beaches, but more and more visitors are opting for the more comfortable option of short term lets. Arranging a private rental means having a home-from-home environment in which to relax after a day's sightseeing and having the convenience of kitchen facilities means they are also ideal for those looking to self-cater, or simply try their hand at cooking some of the local produce. Furthermore, serviced apartments in Singapore also offer many of the benefits usually associated with hotels, such as room cleaning and concierge. This makes them particularly suitable for those visiting the city on business, who are looking to enjoy a stress-free stay whilst having a higher degree of privacy than is found in most holiday accommodation.
Transport in Singapore
Getting around in Singapore is easy thanks to the city's excellent public transport network - which happens to be one of the most advanced in the world. The two most popular means of travelling throughout the urban area are by bus and via the Singapore Mass Rapid Transport system. Both are notable for their reliability and comfort- with air conditioning as standard.
Singapore has two main bus operators, SBS Transit and SMRT Buses, which connect all areas of the city via some 360 scheduled services. By contrast, the SMRT system has just 9 lines but provides a much faster way of getting around the city. All public transport can also be paid for using the EZ-link card - which is similar in format to London's Oyster card.
Renting a car is also a popular option for those looking to explore the island, as Singapore has both excellent roads and an abundance of rental firms, such as Sixt, Budget, and Hertz. Costs vary according to each vehicle but typically start at around £35 per day.
Budgeting for Singapore
There's no denying it, Singapore has a reputation for being expensive - in fact, it is often considered the most expensive. However, this can be deceptive and rather unfair as, whilst many things do cost more than they might in the average European or US city, Singapore also has plenty of opportunities for sightseeing on a budget. Financial planning is often the least enjoyable aspect before a trip, but with a little forethought, it is possible to enjoy Singapore without spending a fortune or sacrificing on experience. Accommodation is usually the biggest expense, so it is a good idea to work with a provider to find the best property to suit the size and budget of a particular party. Once this has been arranged, it is then simply a case of budgeting according to lifestyle. For example, a simple evening meal can cost as little as £30 for two at a simple restaurant, whilst those looking for fine dining can expect to pay upwards of £100. Similarly, a ticket to the movies is around £15, whilst a night at the theatre will cost around £150. It should be noted that alcohol is considerably more expensive in Singapore than in many western cities.
Anyone looking to save money on their trip will also be pleased to know there are plenty of free things to do in Singapore, such as exploring the stunning Gardens by the Bay, exploring Fort Canning Park and walking through the treetops at MacRitchie Reservoir. A good idea is to make an itinerary before departure, then add up the various entry costs and combine them with other outgoings, such as flights and accommodation. This will then allow would-be travellers to consider how much they are able to spend day-to-day.
The above guide should give potential travellers an idea of how to go about planning a trip to Singapore. Of course the location, budget and duration of a trip will depend on the individual circumstances, but it is a good idea to have an overview of what's available and where - especially for those looking to effectively budget for their trip in advance.
---
---
Leave a Reply
Your email address will not be published. Required fields are marked *