Temporary Housing for Travel Nurses and Healthcare Workers
---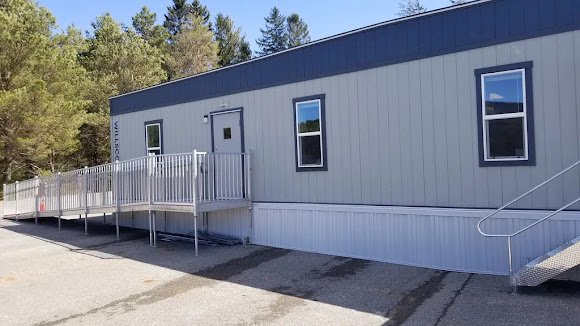 An ever-growing and ever transient population has led to an explosion in the need for travel nursing and healthcare roles. There are numerous reasons that may lead to this, it could be to cover staff who are on extended leave, to support a hospital or facility during a period of increased activity, or even as a secondment for a training opportunity. Travelling healthcare professionals are also needed for one-off incidents, following hospital closures and any time that a region is faced with an influx of vulnerable people. Whatever the nature of travel, recent figures suggest that nurses and healthcare workers account for a substantial amount of all corporate travellers.
Of course, these travelling nurses and healthcare workers face different challenges: they have to be able to quickly integrate themselves within a new team, familiarise themselves with different equipment and, for those who are travelling overseas, perhaps even different regulations than those they are used to working with. This can add a lot of stress to an already stressful job - and that is before considering the logistics of working in a new location, such as travel arrangements, trip insurance and accommodation. However, these things considered the life of a travelling medical professional has great pay with many additional benefits - not least the chance to explore new places.
Ultimately, one of the things that can make or break the experience is accommodation. Whilst some may find they are provided accommodation from their employer, others will be less than happy with taking whatever happens to be offered to them and will instead want to find a place that will offer comfort, privacy and convenience for the duration of their stay in a given area. Fortunately, most cities will offer a huge variety of options, however, as will be explained, some accommodation formats are far better suited to working stays than others.
What follows is a basic relocation guide for travel nurses and healthcare workers - a few basic tips on what the options are, which are the best suited and which are best avoided.
Firstly, before choosing accommodation, it is necessary to choose the correct area of a given city or town. This will, of course, need to be somewhere close to the new place of work, but there are also a few other things to consider when choosing a neighbourhood in which to stay:
It is important to consider where the accommodation in relation to the workplace so that transport can be arranged in advance. Different cities have different levels of public transport cover - and hospitals, in particular, can often be located out of town. It is therefore to choose a location with adequate links, or consider renting a private vehicle. Depending on the particulars of any given contract, the cost of travel may also be an important factor to consider.
Whether looking for a little retail therapy or simply shopping for groceries, anyone on a long-term trip will no doubt wish to have shopping facilities nearby. Whilst most city-centre accommodation will never be far from a plaza or mall, for the suburbs and more residential areas it is worth checking that the necessities at least can be provided.
Whilst most major city centres are perfectly safe, it is, of course, advisable to thoroughly research any areas under consideration to ensure they are free from crime. This can easily be done online using local authority websites, after all, no one wants to stay in an area where they don't feel safe and comfortable.
Most healthcare professionals will enjoy at least some time off work, which means it's important to be staying somewhere that can provide amenities for relaxation and entertainment. A quick look on online maps will reveal nearby gyms, leisure centres, cinema complexes and entertainment venues.
An often overlooked factor to consider when choosing somewhere to stay - especially over an extended working trip - is that of noise. Many cities operate over 24 hours, which can make it very difficult to sleep. Even in smaller towns, shift work associated with the health sector means workers often have to sleep during the day. It is therefore advisable to look for somewhere away from the busier areas, avoiding heavy traffic zones and places known for their nightspots.
Having chosen an appropriate location, it is then necessary to consider the format of the accommodation itself. There are several options to consider:
Private lets
It can be tempting to search classified listings, such as Gumtree as Craiglist, many of which offer deals that appear to be cheaper than those found through regulated accommodation providers. These are often landlords who are looking to save on agency fees by placing their own private advertisements and in some cases provide perfectly suitable accommodation. However, such adverts come with no guarantees and there is no minimum standard - especially if only a few photos are provided. There can be little more frustrating than arriving on a working trip to find sub-par accommodation. For example, people's opinion of what comfortable is may vary hugely, without being able to read testimonials or rely on a trusted reputation. It is also worth noting that by going through a private landlord abroad, the prospective tenant would need to familiarise themselves with the local tenancy rules and regulations - as well as ensuring the landlord abides by them.
Hotels and Guesthouses
The most obvious solution to many may be to check into an extended stay hotel. These can be found in abundance and always close to important areas. They also offer room cleaning and in many cases, laundry services, which can save time and stress. However, whilst hotels can be a convenient option for a short stay, or for those who are in-between more long term accommodation, it can prove extremely costly in the long term. Hotels offer fairly limited savings for longer-term bookings, plus the lack of kitchen facilities means having to eat out for every meal - the cost of which soon adds up. Another drawback to hotels is the lack of privacy, with regards to lounge and dining areas. Noise from other guests can also be disturbing for those who are perhaps working irregular shifts and sleep at different times.
Serviced Apartments
Without a doubt, the best accommodation option for travel nurses and healthcare workers is the serviced apartment. These properties are ideally suited for those making an extended stay in a new city, as they provide a much more private and homely atmosphere when compared with a hotel. For the busy professional, the benefit of regular room servicing means not having to spend time on such trivialities as well as ensuring the living space is always clean and comfortable. Furthermore, the addition of kitchen facilities goes a long way to keeping costs down in comparison to hotels and guesthouses, as it means guests can self-cater as opposed to having to buy meals out. Serviced apartments also often cater to corporate clientele, providing appropriate workspace and being located in areas with excellent transport links. Thanks to lower operating costs, these properties are also far more cost-effective over the long term than traditional accommodation, yet come with all the associated benefits. They also have major advantages over private lets as going through a trusted provider like thesqua.re means having the support of a dedicated customer service team.
Whilst travelling for work can be a great way to explore the world, it can also be highly stressful - which is especially off-putting for those already working in a high-pressure environment as most medical professionals do. Ensuring that living arrangements are adequately taken care of is an easy way of mitigating much of this stress, allowing for peace of mind and providing the comfort of a relaxing space in which to relax during much needed downtime. The above relocation guide will hopefully have provided some insight into the options available, as well as helped any would-be traveller make some decisions regarding their own arrangements.
For further information, thesqua.re's dedicated customer service team can provide up to the minute information on a given location and provide a selection of some of the best serviced apartments available. From small, self-contained studios to luxury corporate housing, thesqua.re presents the perfect accommodation solution to any extended working trip.
Whatever decisions are ultimately made with regards to temporary housing, there is no need to compromise on comfort, security or peace of mind. Travelling health professionals do a difficult job and being able to unwind in comfortable surroundings is absolutely essential in order to maintain a high level of professional performance.
---
---
Leave a Reply
Your email address will not be published. Required fields are marked *