The Best Months to Visit London
---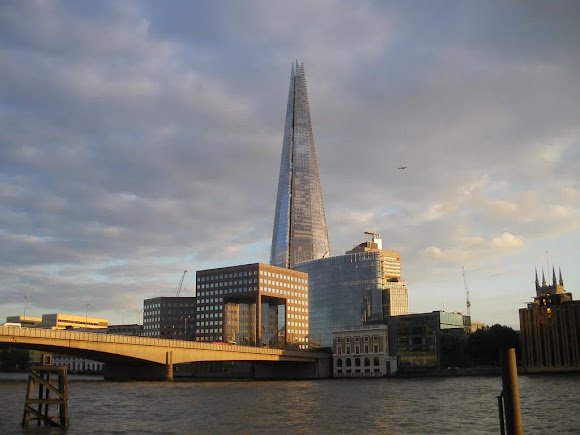 London is a cool place to visit for twelve months of the year, no doubt about it. It's a global city, one of the world's leading financial centres and is the choice city of HQ for a fifth of the top 500 companies in Europe.
It also welcomes more international visitors than anywhere else in the world.
It's not just for business either. London has a fascinating story behind it. A long story too, as it is one of the oldest of the world's great cities, with a history that can be traced back over two thousand years.
It's more than the largest city and the capital in the UK. More than the cultural and economic centre of the country. It is one of the most cosmopolitan cities you'll find anywhere. An example of this is the fact that over 300 languages are currently being spoken around the schools of London.
Another example is the sheer number of different cuisines that are represented in the city. You're unlikely to find a single nationality that isn't represented. Compare that to Paris and you'll see a stark difference in choice.
So why are we trying to decide what months to visit London? Surely you can just turn up, rent a serviced apartment in London and get on with your sightseeing?
You could, but London has two problems with the time of year you choose to visit.
Firstly, as hinted above, it's incredibly busy. Over 30 million people have the same idea as you and they descend on London every year. The majority of them visit at very specific times of the year. If you want to avoid the massive crowds and you're flexible with your vacation/business dates, it's worth doing a bit more research.
Secondly, the weather. The UK has a stereotyped view of the weather from people who have yet to visit. That view is that it rains, a lot.
Whilst the UK and London does experience a lot of rain (it's what makes it such a green and pleasant land) it's not the reason to avoid London. Rain can happen at any time.
The main weather you want to avoid is the cold. Winter in London can be fearsome, especially for those who are used to warmer climes.
Of course, there are some things to see in winter. We wouldn't suggest you miss Christmas and New Year in December for example. London is a magical place in December with winter markets, celebrations and lights. Seeing in New Year with the Thames fireworks is also an unforgettable experience.
However, if you're expecting a snowy winter wonderland lifted straight out of a Charles Dickens novel then think again. It rarely snows in London and if it does, it's not usually in December.
Snow comes in January and February, if at all, and if it doesn't snow then you can pretty much guarantee bitter coldness. If this was an article about the months not to come to London then it would be easy and short. We'd just say,
"Avoid London in January and February, it's freezing."
And that would be that.
But it wouldn't actually be that simple. Not many people visit London during these months for the reason above, so that's when London is at its quietest, so surely that makes January and February a great time to visit London?!
So when are the best months to visit London? We've already established that December is a fun time, but when else?
If you took a general consensus then most Londoners and frequent visitors alike would probably say any time between March and May.
Why?
The temperatures have turned milder in March and these three spring months see London transformed. Its greenery returns in its splendour, the parks are blooming with all sorts of colours and outdoor activities and events increase.
Though you'll actually find hardy Londoners at outdoor events all year round!
Other people might disagree with March to May, stating the fact that the weather is still pretty chilly and unpredictable and also that this is prime tourist season. Everything you want to see will likely have thousands of other people wanting to see it too.
Instead, they'd select June to September as the best months to visit London. Simply because these are the months with the highest temperatures as well as the most clement weather.
They'd point out that some Royal attractions are only open during this time, such as Buckingham Palace State Rooms, Clarence House and Kew Palace. The Changing of the Guard can also only be seen every day from April through to July and you can also be present for the Queen's birthday celebrations in June.
The downside is that London isn't built for any kind of weather extremes. In these months the temperature can be very high and if you're expecting air conditioning and cold drinks, think again. Travelling on public transport during August can be a very sticky affair.
In reality, every month is perfect for a visit to London. When it all adds together, the negatives for any time of the year are greatly outweighed by the positive reasons to visit this fantastic city.
---
---
Leave a Reply
Your email address will not be published. Required fields are marked *