The Best Restaurants in Paris for Business Lunches
---
Paris may be the city of love and a worldwide favourite for a long weekend or a holiday, but it's also a place where a lot of business gets done. It's the city that literally makes France the player on the world economy that it is. The country is regularly ranked in the top five worldwide economies in the world and that is largely due to its capital.
How do a five and a half million strong workforce, plus all the visitors keep going to Paris? It's thanks to the world-famous food of course! The restaurants of Paris are world renowned and a great place to clinch that important business deal.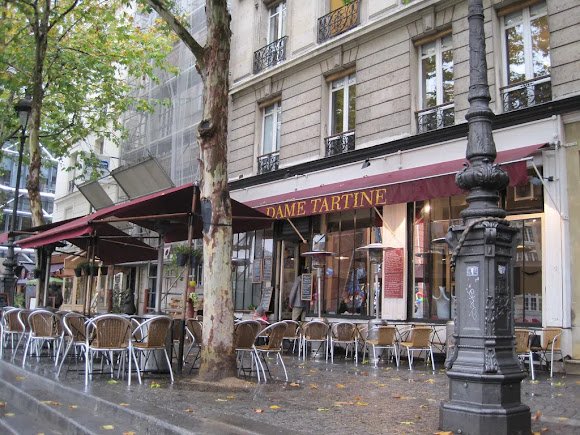 Here are a few of the best restaurants in Paris for Business Lunches:
La Bauhinia at the Shangri-La Hotel
Probably the most sought after table in Paris right now is one that resides in the restaurant of the Shangri-La Hotel. It's a popular mixture of traditional French and Asian cuisine creating one of the best fusion tastes around.
It's lucky this place is open for breakfast, brunch and lunch, as well as dinner, as most companies will be trying to pip you to there post for dinner here.
Auguste
With a decor that already creates the perfect atmosphere for a successful meeting, this Michelin starred restaurant will give a great initial impression to your clients.
There are armchairs to relax into and their staff while attentive, are well versed at allowing your conversation to flow without interruption.
La Chateaubriand
One of the most important restaurants in the French capital, La Chateaubriand is sometimes used as a template by up and coming restaurants. They can never quite reach the same heights though.
There's very little in the way of glitz and glamour, opting more for simplicity in its decoration. If you want an unusual experience its well worth a try. You can queue up if you haven't made a reservation (unheard of in a top Paris restaurant), there's no actual menu and, most unusually, they have a wide selection of quality wine, some of which isn't French!
Sola
If you want to show off your eatery expertise straight off the bat, this is the place to choose. It's Michelin starred, of course, offering another French/Asian fusion although the latter in this case is Japanese.
The cellar location of this restaurant makes it a perfectly intimate place for a meeting without being too cramped.
Fouquet's
As much a part of Paris history as the Eiffel Tower itself, Fouquet's is located on the famous Champs Elysées and has been since 1899.
It is a luxurious place that seems to exhume wealth, what better location to show off your wares? A bit of interesting history is that this is the restaurant that President Sarkozy came to celebrate after his election victory.
Breizh Cafe
You'd be forgiven for worrying that taking your clients out for a traditional French crepe might make you look a bit downmarket. On the contrary, bring them to Breizh Café and you'll see that there's nothing downmarket about the crepes on offer here.
There are seats so don't fear that you'll be standing up trying to discuss business whilst trying to stuff a crepe in your mouth! You can even cater for different tastes. Seafood and fresh meats for the savoury lovers, rhubarb or banana cream for the sweets.
Les Climats
Another of Paris' Michelin starred restaurants and arguably one of the best. If you want to use wine in an attempt to ease the transition of a negotiation then this is the place. There are 20,000 bottles of burgundy to choose from, as well as nearly 3,700 bottles of red and 600 bottles of white.
This restaurant can also accommodate large parties, in case your meeting is more like a conference.
Maison Blanche
If you're looking for that little bit extra above and beyond the food and wine then Maison Blanche can help with this 'wow' factor. It's handily situated on the busy Champs Elysées, on the roof of the Champs Elysées Théâtre.
From this position, it offers amazing views of the Invalides, as well as unrivalled views of the Eiffel Tower.
An alternative option to a swanky restaurant is to cook a meal for clients for yourself. This can't be achieved in a pokey hotel room, of course, but it is a possibility if you've opted for a rented apartment.
Short term apartment rentals are fantastic value for money. Paris apartment rentals can even be cheaper than the traditional hotel offer. There's certainly more to offer. Lounge, dining room, bathroom and bedroom, it could be a short term home away from home.
---
---
Leave a Reply
Your email address will not be published. Required fields are marked *