The definitive guide to eating & drinking in Canary Wharf
---
Canary Wharf is an island in itself, and whether you live in the area, perhaps in one of the luxury apartments in Canary Wharf, or maybe you work in one of the area's skyscrapers or even if you are simply passing through, it is a high possibility that you will want to eat or drink something while here. Given the sheer variety of choice facing you, this list will help make your life easier as we list no only the best restaurants in Canary Wharf but also the best bars in canary wharf.
For fancy drinks: The Parlour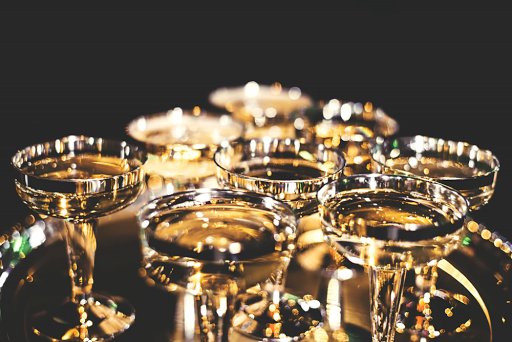 The Parlour restaurant is located in Park Pavillion in Canada Square and is a mixture of bar and restaurant. The bar is open all-day and till late in the evening while the lounge part of the restaurant offers delicious dishes made from locally sourced ingredients. There is a beautiful wood panelled cocktail lounge and a terrace that encourages al fresco dining in the warmer months. It is one of the best bars in Canary Wharf and is located next to the canary wharf shopping centre.
Go here if: you are with a group. It is also a great place to book for corporate groups.
For a cheerful evening with the gang: All Bar One
One of the most recognizable venues in Canary Wharf, this is an extremely popular location, no matter the time of day. Located on the waterfront, All Bar One focuses on providing simple food of high value at affordable rates. At any given time of day, you will find most patrons in work suits.
Go here if: you want a lively post-work booze up, that stops before the last tube does.
For when you're in a rush: Birleys Salt Beef Bar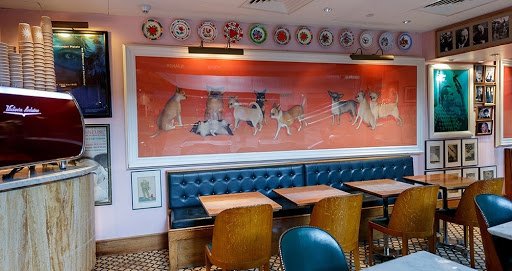 Considering there are approximately 105,000 workers in Canary Wharf, it is only normal to expect that people will be in a rush now and then, whether its heading to a meeting, or preparing for a presentation. Time is precious but food is something that can't be avoided, so with that in mind, when you need to eat, but don't have time for a proper meal, you can rely on a sandwich. You can have a bagel, a rye bread sandwich with salt beef, pastrami, turkey or anything similar from here.
Go here if: you don't have time, but you do have hunger pangs.
For when only a delicious pizza will do: Franco Manca
This pizza chain was founded in 2008 in Brixton market and since then has expanded across multiple parts of London. What makes Franco Manca stand out from the competition is the focus on locally sourced, good quality ingredients which are then prepared in traditional methods by chefs from Naples in Italy.
Try their sourdough pizza that's made using their 20 hour slow-risen sourdough bases, topped with homemade mozzarella, organic tomatoes and chorizo. Their specials change on a daily basis as well.
Go here if: you don't need a reason to eat pizza!
For wholesome and celeb certified goodness: Jamie's Italian

When super chef Jamie Oliver collaborates with excellent chef Gennaro Contaldo, you know magic is going to be made. Jamie's first restaurant was established in Oxford in May 2008 and this Italian restaurant in Canary Wharf is known to be family friendly and with food that is made using only the freshest ingredients.
Go here if: you are a fan of Jamie Oliver or a fan of Italian food.
For a sweet dish on the go: Krispy Kreme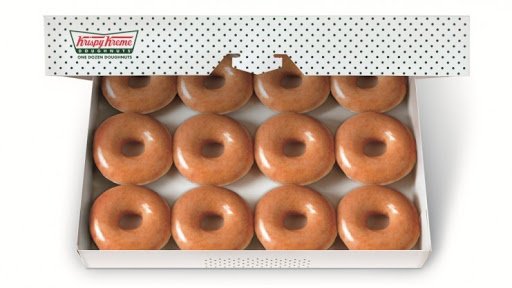 No visit to Canary Wharf is complete without a trip to Krispy Kreme. This is also a great place to head to if you want to impress clients, or your boss. And if you have children, no doubt they will be leading the way to the Krispy Kreme counter. To balance out the sweet with savory, try a coffee as well.
Go here if: you have a sweet tooth and want to see what all the fuss is about.
For the perfect glass of red: Cafe Rouge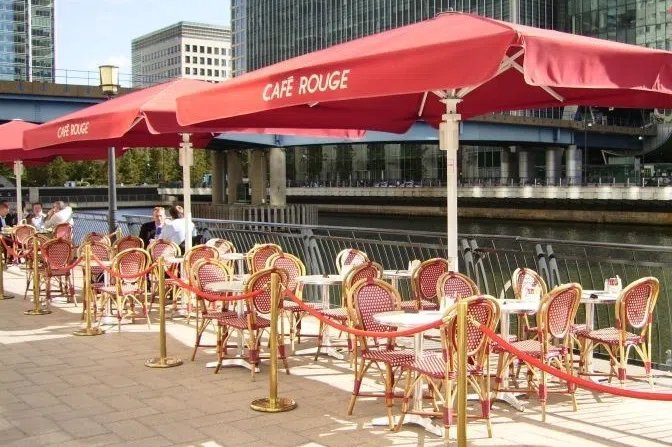 This French bistro offers a great selection of food and beverages, but their main attraction is their selection of red wines.
Go here if: you want beautiful waterside views and a delicious baguette to go with your wine.
For the ultimate in fancy wining & dining: Boisdale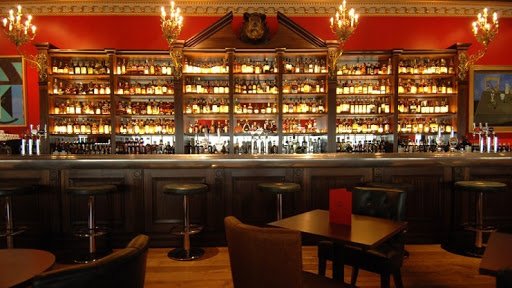 Known as the fanciest restaurant in Canary Wharf, this venue regularly attracts celebrities and high profile individuals. There are branches in Belgravia, Bishopsgate and Mayfair. Open till 11 PM everyday except Sunday when it's open till 4AM, this is the place to see and be seen. This two-floor venue overlooks Cabot Square and is made up of a restaurant, four private dining rooms, an Oyster Bar & Grill, a terrace, a whisky bar, a Cuban Cigar Library & a shop and live music venue.
Go here if: you are trying to impress someone.
---
---
Leave a Reply
Your email address will not be published. Required fields are marked *