The future of business travel
---
Ten years ago you'd be forgiven for thinking that the future of business travel looked bleak. Relentless advances in technology continue to mean that we are seconds away from contacting anywhere in the world. Not only that, we also have the ability to talk to someone whilst actually seeing them on a screen.
If we want to drop someone a message we can compose it in seconds and ensure it appears in front of them immediately thanks to email and messaging services.
However a downturn in the fortunes of the business travel market has not been the case. Technology has continued to improve and communication is getting easier every day, but the business travel market is booming. The future of the market continues to look rosy too.
This is because most people agree that the best deals with the greatest potential are done face to face and are sealed with a handshake, not sitting in front of a computer monitor.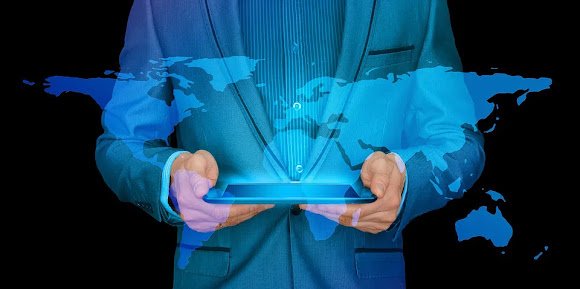 Business Transport
This is something that is developing as quickly as online communication as business travellers demand faster and more convenient ways to get to their destinations.
First mentioned by serial entrepreneur Elon Musk in 2012, there are now a number of companies around the world attempting to make this a reality, including Richard Branson's Virgin.
Pressurised capsules are sent through tubes at high speed. Not only are they fast, they are also efficient and environmentally friendly. It is estimated that a capsule can travel between San Francisco and Los Angeles in 35 minutes, traveling at 700mph. Flights take as long as an hour and a half.
Automated Cars and Art Transport
Automated cars have been well documented but Airbus have also been trialling automated helicopters. These are air taxis, capable of transporting passengers between major cities. Transport like this is inevitable if cities continued to be gridlocked with road traffic.
Travelling by road is the most dangerous way to travel. Tens of millions of people are injured around the world every year in motor transport accidents. Smart roads are attempting to alleviate this by connecting to smart cars and advising them of upcoming road conditions, whether they be adverse weather or hazards.
Carbon Footprint Reduction
Flights are the biggest contributor to the carbon footprint of a business traveller. Simply flying from London Glasgow and returning produces 160kg of CO2 for each individual person on board. The future of business travel depends on the effective reduction of this footprint.
Airline companies are already working on new ways to produce fuels which have less of an impact on the environment. These include working with renewable companies to try to produce jet fuel out of everyday waste, as well as technology firms to try and produce aviation fuel with less carbon.
The transport methods mentioned above are also ways to reduce environmental impact. Smart roads of the future, for example, are likely to contain means of charging electric cars as they drive, essential if fossil fuel consumption is to be decreased.
Improved accommodation
Hotels are old hat, serviced apartments are the way forward for corporate housing.
It's been a long time coming but this shift makes a lot of sense. If you live in a three bedroom house, why is it then considered luxurious to go and stay in a pokey little hotel room for days on end for business or for pleasure? A room that you sleep, dress, eat and supposedly relax in.
Here are some of the features of serviced apartments to think about the next time you're making choices about your accommodation.
More space - obviously
Cost effective - they almost always work out cheaper as city centre accommodation
Sense of freedom - you decide when you serve breakfast, lunch and dinner
No hidden fees - You won't get charged every time you take something out of the fridge, as you probably put it there! You also have full access to the internet and not have to worry about your time on-line.
Same comforts as at home - You have a lounge, a kitchen and a bathroom, as standard!
Bring the family - Turning the business trip into a holiday? Why not? There's plenty of room, unlike four of you in a hotel room.
Privacy and tranquility - Hotels are notorious for thin walls and noisy elevators, not to mention having to walk round in a crowd as soon as you leave your room.
The future of business travel would appear to be the creation of a people first policy across the board. In terms of how efficiently they are transported, how environmentally friendly that transport is and how comfortable they are when they get to their destination.
Companies need to ensure they are flexible and have devised smart strategies to allow them to adapt to these changes.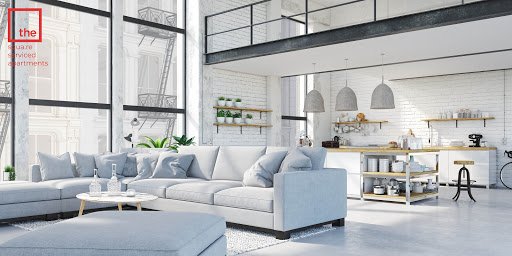 ---
---
Leave a Reply
Your email address will not be published. Required fields are marked *