The Guide to Discovering Covent Garden You Won't Find on Buzzfeed
If you are discovering London's Covent Garden for the first time then you're incredibly lucky, you're also in for a treat.
As a place to shop, to eat or simply somewhere to look for a bit of local culture then Covent Garden has it all in a relatively small, pedestrianised space.
It's world famous for a reason. It's a vibrant modern area which still manages to effortlessly retain its character. In August 2010 the largest Apple store in the world at the time opened in Covent Garden, taking its place amongst other world renowned retailers such as Chanel and Mulberry, Jo Malone and North Face.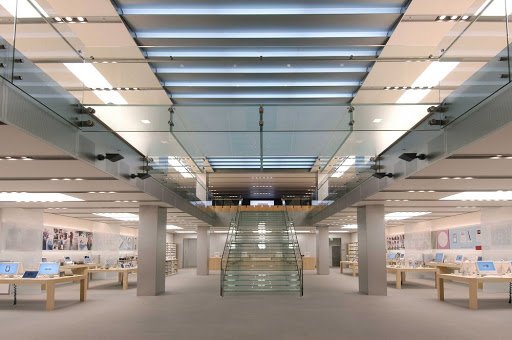 These world famous brands sit seamlessly alongside many independent retailers, and amongst artisan stalls selling all sorts from the indoor market. All of it is bundled smoothly together into the seventeenth century architecture.
Bars, cafes and restaurants ensure that Covent Garden remains buzzing even after the shops have closed. Whether it's breakfast, a business lunch, dinner before the theatre or just simply some jerk chicken or a burger on the run, Covent Garden has it all on offer.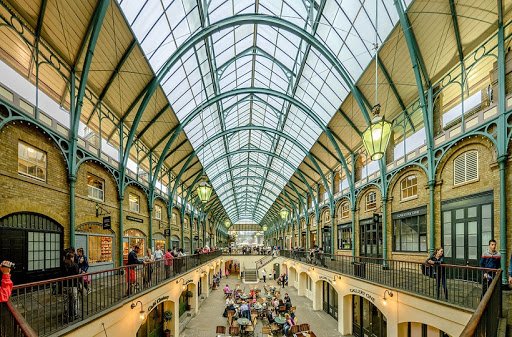 It's not just British cuisine available either. As befits a city as multicultural as London you can find cuisine here from all around the world, including French, American, Jamaican, Peruvian, Japanese or Indian.
If you're into your Indian food and you have never tried a curry from Masala Zone then this is a must experience.
Besides shops and food there's a huge amount of culture to sample, so much so that it would be well worth your while looking for places to stay in Covent Garden. There's a handful of luxury hotels in the Covent Garden area but to feel really part of it why not try serviced apartments in Covent Garden from thesqua.re? As far as Covent Garden accommodation goes it's unrivalled in terms of its comfort and proximity.
From your serviced apartment you can check out the other things on offer. Historic churches such as Corpus Christi, St Paul's and St Martin-In-The-Fields as well as the London Transport Museum.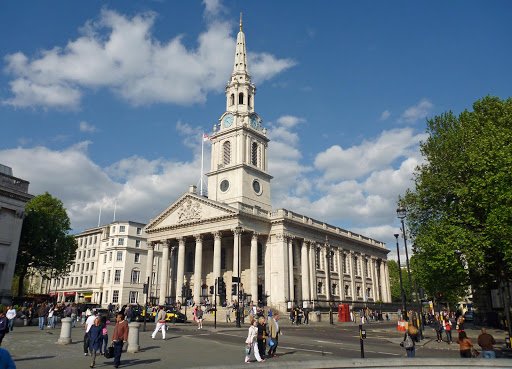 The museum explores London's transport system and how it has evolved over the last thousand years. It's a fully interactive museum telling the story of buses, trains, tubes and taxis and will fascinate and entertain anyone who visits, especially children.
The London Film Museum, The British Museum, Somerset House and the National Portrait Gallery are also in close proximity. The latter is actually the oldest gallery in the world.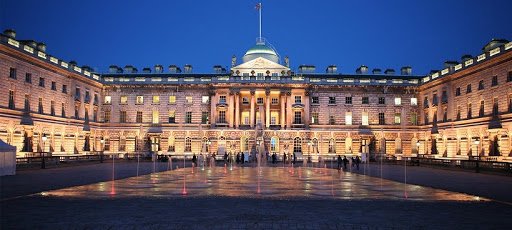 If it's entertainment you're after then Covent Garden is definitely the place to be. For a start it is at the centre of London's theatre land. The Lyceum Theatre, Noel Coward Theatre and the Vaudeville Theatre are all Covent Garden institutions, along with many others.
---
---
7 Best Neighborhoods in Washington DC for Young Professionals
Akanksha Verma
30 December 2022
Several places exist within the location of Washington DC in the United States of America. Multiple residential properties are available within the city of Washington DC and most properties exist for the family and couples. Some properties are located in the p
New York Shopping Arcades at Christmas 2022
Andrew Dedman
09 December 2022
NYC Shopping Arcades at Christmas New York shopping arcades are one of the best places to shop for Christmas within the United States. Shopping arcades in New York follow a modern and elegant style that is completely different than the traditional style of
Best London Steak Restaurants
Mike Stapley
26 September 2022
Have you been roaming across the busy streets of London? Then you must have delved deep into the virtues of English cuisine. However, there is something about steak that reeks of enjoyment and a tempting treat for the taste buds. A few facts to know about st