It's a Secret! | Top Secret Bars in Paris
---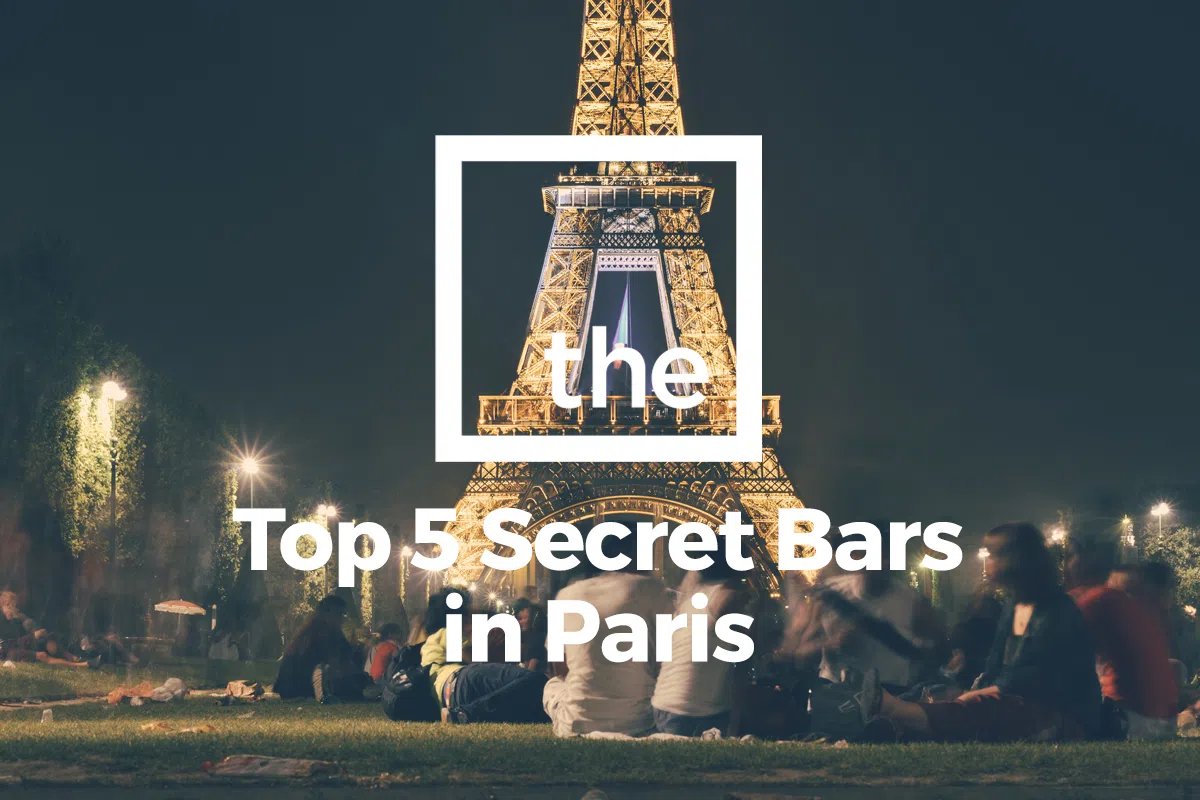 When thinking about Paris here at thesqua.re, we are all instantly drawn to its intimacy, patchwork of villages, culture and community of local shops, markets and cafes. If you look a little bit closer, it's a city that also has an ever evolving character, always having something new and exciting bubbling under its surface.
The French capital is well known for its fine wines, brandy and more recently its beer - but if you keep your ear to the ground and your eyes peeled, then you can experience unique cocktails and mixes in one of the many relatively unknown "secret" bars dotted around the capital. The concept has proven immensely popular with those "in-the-know" and well informed visitors craving a decent cocktail away from the tourist trail – often with the added bonus of classy dress codes, live jazz and dazzling décor.
So check over your shoulder, lean in closer and listen (or read) carefully to our top 5 speak-easy bars in Paris… But remember, it's a secret!
Mabel
Nearest serviced apartment? Psst... It's here
Don't worry - although the advertisements all point to this place being a grilled cheese cafe (grab one, they are delicious), you'll have to slink your way into the back room to find its relaxed and pretence-free speakeasy bar.
The drinks on offer seem to be limitless and are overflowing with unique flavours, and if its secret location wasn't enough, then the air of mystery will certainly raise your eyebrows when glancing through the cocktail menu as offbeat ingredients like geranium cordial, togarashi (a mix of seven different Japanese spices) and grape molasses spice up the presented mixes.
Blaine
Nearest serviced apartment? Psst... It's here
Within a stone's throw of the Eiffel Tower, this speakeasy-style bar will not only entice you with fine drinks and stunning surroundings, but it also perfectly captures the feeling of a bar within 1920s Chicago, when Prohibition was in full swing! Hidden behind a large black door, Blaine is located at the bottom of what appears to be a disused staircase. Whisper a password, follow a corridor and open a door where you will reach its small, intimate, and candlelit space. It's secretive entrance melts away as cheery staff welcome you in black trousers with braces, whilst live musicians play jazz classics!
IMPORTANT! The only way to gain access to Blaine is by providing a password, which changes every week – you'll need to go on their Facebook page and send a request via private message!
Moonshiner
Nearest serviced apartment? Psst... It's here
Behind a telephone box, underneath a kebab shop or on the other side of Smeg fridge, 'speakeasy' bars are inspired by the drinking spots of prohibition-era America, tucked away in odd places that the passing drinker would never discover if they didn't already know it was there. The more hidden the bar, the better. Get to Mooshiner, where you'll have to make your way through the restaurant Pizza Da Vito, then push your way through the metal door of the walk-in fridge.
With its hushed atmosphere, dim lighting, retro jazz on the gramophone and a strongbox in the elegant smoking room (if you manage to open the box, you win what's in there), the secretive and classy vibe is respected throughout. The tattooed, heavily-accented staff are easy going, making the 'secret' experience all the more pleasurable!
Le Ballroom du Beefclub
Nearest serviced apartment? Psst... It's here
Paris' Beefclub restaurant is well known for its cuts of fine meats that are cooked to perfection - but if you travel beneath via a spiral staircase, you'll find an unmarked black door where you'll find red brick walls, tiled ceilings and a gleaming collection of spirits and liqueurs; all creating the perfect setting for this dimly-lit speakeasy-style cocktail bar. Waistcoat-wearing bartenders serve up drinks and banter as you sink into Chesterfield sofas.
The atmosphere is complemented by the eclectic playlist that features rap, funk, soul and jazz. The secret is out, however, so be sure to get in quick as Le Ballroom gets busy during weekends.
Le Syndicat
Nearest serviced apartment? Psst... It's here
The first thing you will notice about this secret drinking den is that it's not traditional in its delivery. Sip your cocktails to the sounds of hip-hop (Busta Rhymes and P. Diddy… well, they are all fans of Cognac after all!)
Its entrance is hidden away behind a cover of peeling posters and is guarded by a bouncer – a dark, dingy entrance that you would never suspect is home to a great Parisian bar… open the door and be dazzled by its glamorous, sparkly and bronzed interior! Little-known liquors litter the drinks menu (cognacs, armagnacs and more) - all put to good use by expert bar staff. From vintage bottles to updated classic cocktails and daring modern creations, this is a great place to discover forgotten tastes of French booze.
For more great content like this - sign up to become a member here and get exclusive offers, discounts and news delivered straight to your inbox!
---
---
Leave a Reply
Your email address will not be published. Required fields are marked *