TheSqua.re wins at BTN Group's Business Travel Sustainability Awards 2023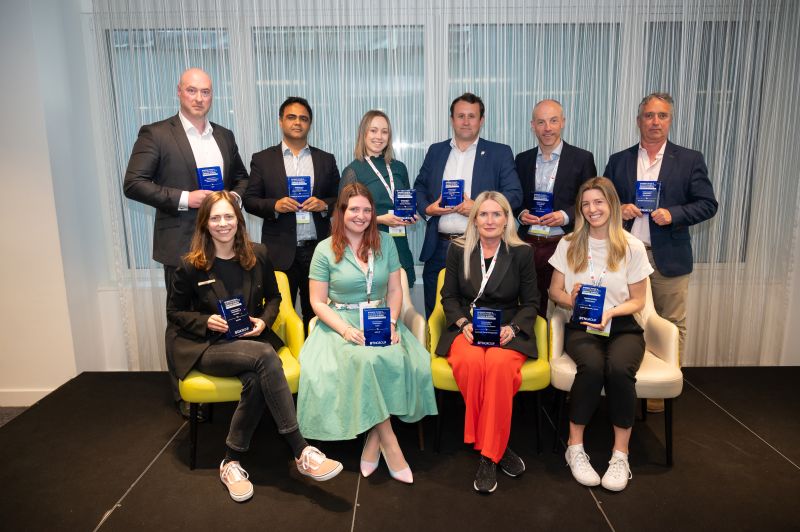 BTN Group's Annual Business Travel Sustainability Awards Europe (image courtesy:businesstravelnewseurope.com)
On the 22nd of May, Founder and CEO, Sid Narang attended BTN Group's annual Business Travel Sustainability Summit Europe as a speaker on the Supplier Sustainability Innovations Panel. Sid joined the Director of Uber for Business UK, Jenna Brown, and the Senior Director of Sales Northern Europe for Lufthansa Group, Heinrich Lange, on the panel. The discussion offered the latest on what airlines, accommodation providers, and ground transportation companies are investing in that can significantly reduce emissions going forward.
This topic resonates very well with us, at TheSqua.re. We have implemented a variety of measures to reduce emissions, and more recently, EcoGrade. Ecograde is a new and better way of understanding the environmental impact of a stay in a serviced apartment, regardless of power sources, regions, number of bedrooms, or weather.
In the evening, it was time for the Business Travel Sustainability Awards Europe. We were shortlisted for the Achievement in Sustainability for Accommodation Providers, alongside Hilton and Radisson Hotel Group. The award "goes to the accommodation provider that has distinguished itself by demonstrating dedication to and achievement in reducing the environmental impact of its internal operations and/or that of its customers" (Business Travel Sustainability Awards, 2023).
And we won!
"The judges commended this provider for developing a tool that utilises artificial intelligence and measures energy efficiency, energy consumption, green energy suppliers and green transportation to provide an overall score for each unit, allowing customers to make carbon-conscious decisions at the time of booking" (BTN Europe, 2023).
It is great to have our efforts to reduce the environmental impact of a guest's bookings recognised at such an important summit and awards ceremony.
---
---