Things To Do in London on an Extended Stay
---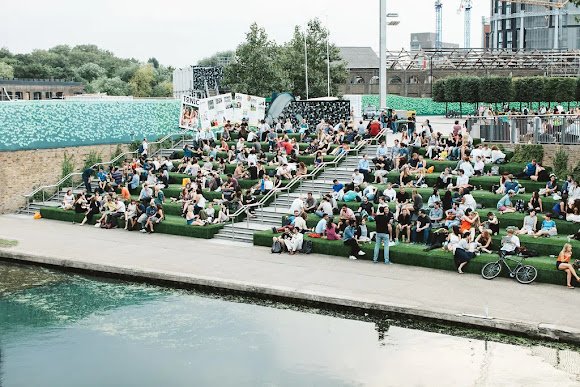 London is a city that never ends. It's possible to visit for a holiday year after year and still find something to do with every return.
North and South London offer different attractions, plus talking to North and South Londoners about their perception of one another is endless fun and totally baffling to a visitor!
East and West offer similarly diverse things to see and do. That's before even considering Greater London which stretches out from Central London in every direction, at some points for 45 miles. Don't even consider visiting Watford and Croydon or Hillingdon and Havering in the same day. It can't be done!
That's before we even consider Central London itself. There's enough attractions there to keep a frequent visitor going for years of trips.
Whilst Central London is the obvious place to explore first, when having an extended stay in London it makes sense to explore the outskirts and to look for something a little bit different.
The transportation in the capital is generally excellent (underground and buses anyway. Trains as long as it's not too cold, too warm, too snowy, too windy, too leafy or if it's threatening to be any of those things in the near future!)
A Central London apartment from thesqua.re is still a great place for a base. North, East, and West London are easily accessible by public transport, South London may require a little bit of creativity as the Underground network is limited in parts.
Here are some of the most interesting places to go and the best things to do in London on long term stays.
Greenwich
A venture south of the river but an easy one. Greenwich is actually pretty simple to get to by public transport and is connected by train, tube or the DLR (Docklands Light Railway).
It's hard to know where to start in Greenwich, there's certainly at least a day's worth of exploring as it is well known for a number of different things.
The Queen's House can be found here. Not actually where the Queen lives but a house that provides a reminder that quite a few British monarchs were born in this area. Including the infamous Henry VIII himself.
The house was designed and built by the renowned architect Inigo Jones for Anne of Denmark, who was the Queen of King James I. Today it is part of the National Maritime Museum.
The National Maritime Museum can also be found in Greenwich which also incorporates the Cutty Sark, the Royal Observatory and Greenwich itself.
If you want to go back to the beginning of time itself then the Royal Observatory is the place to go. The site has played a major role in navigation and astronomy over the years but is most famous for the prime meridian line that crosses through it. This led to the creation of Greenwich Mean Time and the beginning of the worldwide concept of time.
Another major Greenwich attraction is the O2 arena, formerly known as the Millennium Dome. Since 2000 it has become one of the UK's premier concert venues and hosts major acts from pop stars to rock bands to comedians.
After a hard days sightseeing spend time relaxing in the beautiful Greenwich Park. A wide open green space that dominates the area.
Crystal Palace (The Dinosaurs)
Staying south of the river, the Crystal Palace dinosaurs are well worth seeing. Jurassic Park obviously taught most modern day people everything they need to know about dinosaurs in 1993, but 140 years before that people were being educated about the mighty lizards by the sculptures of Benjamin Waterhouse Hawkins, in Crystal Palace Park.
The only problem was that he was completely and utterly wrong!
His vision of dinosaurs were formed even before Charles Darwin's 'On the Origin of Species' and were based on actual dinosaur bone findings and the newly discovered science of palaeontology.
The trouble was, although Hawkins had the dinosaur bones, he didn't realise that they had been put together in completely the wrong order. Meaning that today we know that the bones he used formed a dinosaur that looked nothing like his vision.
Hawkins' 'good effort' is celebrated at Crystal Palace Park, and signs provide insights into how they should have looked!
Richmond
Richmond is a huge area of South West London which is a great place to explore in order to get away from the hustle and bustle of city centre life.
Richmond has royal connections and similar to Greenwich, one of those connections is Henry VIII. Hampton Court Palace was where he called home and where future monarchs called home up until George II.
King Henry VIII owned many palaces in his day and Hampton Court, along with St James' Palace, is one of only two still standing. As well as being able to explore the palace itself there are also acres of beautiful gardens, a royal tennis court and the world renowned maze.
There are also festivals on here too, if you're lucky enough to be in town at the same time. These include the Hampton Court Palace Flower Show and the Hampton Court Palace Festival.
The world's most famous and most important botanical research centre can also be found at Richmond. Kew Gardens is a must visit for any garden fans or indeed any architecture fans. The glasshouses are a sight to behold in themselves.
Staying in the outdoors, head over to Richmond Park, the largest of London's famed Royal Parks. It was created by Charles I in the 17th century as a place to hunt deer. In the 21st century the deer remain but it is now a designated area of wildlife conservation, meaning the deer now have nothing to fear!
There are many historic buildings to be found throughout the park, as well as a golf course and other sporting areas. The wide open spaces made it an ideal venue for some events in the 2012 Olympics, as well as those held in 1948.
And don't forget the unforgettable photo opportunities with those deer!
Hampstead
To really get away from London but still feel in touch with the city, Hampstead is a great option. It is said to have the best view of London, from the top of Parliament Hill. From here it's possible to see Battersea Power Station in the West, to Canary Wharf in the East and everything in between.
Hampstead is a spectacularly wealthy area and the ex-residents it boasts include John Constable, Sigmund Freud and John Keats. The homes of the latter two still exist today as museums.
Hampstead Heath is another wide open green space to relax in and enjoy the peace and quiet. That's just what John Constable used to do, evidenced in some of his most famous paintings.
Hampstead also has some very famous 'permanent' residents who can be found in the spooky but highly recommended nature reserve that is Highgate Cemetery. These residents include Lucien Freud, George Eliot, Douglas Adams and Karl Marx. They lie alongside 170,000 other people in approximately 53,000 graves.
Camden Town
A great favourite among the various alternative scenes of London, don't confuse Camden Town with Camden as a whole, the town is very different to the borough that surrounds it.
Camden Town is a party capital for anyone involved in a sub culture and is heaving with pubs, clubs, bars, live music venues and eateries. There are also plenty of pop-up examples of these happening all the time, so a night out here is never the same.
For anyone who doesn't see themselves as a party animal or who doesn't know what a sub culture is, let alone identify with one, Camden Town also has some more down to earth attractions.
The Regent's Canal runs through the area and is a great place to have a stroll and check out the barges, some of which have been transformed into fabulous permanent homes.
On your stroll you might like to venture towards Euston Road where you can find the British Library. To say it's a comprehensive library would be an understatement. It holds a copy of every single book ever printed in the UK!
Stratford
If you said to a Londoner twenty years ago,
"Do you fancy popping over the East London for fun?"
They'd have thought you were quite mad.
However, alongside places like Hoxton, Hackney and Brixton, Stratford has undergone a miraculous transformation in recent times thanks to gentrification. It has also had the added advantage of being home to the main venue for the 2012 Olympics, and with that comes plenty of investment!
One of the largest shopping centres in Europe can be found in Stratford, The Westfield Stratford City and provides services and stores to keen shoppers from dawn until dusk.
The Olympic Stadium itself is also an attraction in itself, of course, though now it is home to a current Premier League football team, West Ham United. The stadium complex also includes the aquatic centre and the Olympic Village.
A quirky leftover of the Olympic legacy is the ArcelorMittal Orbit. Built as a staggeringly baffling work of art for the games, it now has a more practical use as the world's longest covered slide.
---
---
Leave a Reply
Your email address will not be published. Required fields are marked *