Things to Do in Manchester 2020
---
A city and metropolitan borough, Manchester is one of the key cities in the UK after London. It's full of all the history and culture that leisure travellers need while it is also an economic hub for business travellers looking to sign a new deal.
There are many things to do in Manchester. You won't be bored at all. Attractions in Manchester include the Museum of Science and Industry, Old Trafford, Manchester Art Gallery and Manchester Museum. Some of the restaurants in Manchester worth checking out include Fazenda Manchester, Umezushi, Hawksmoor Manchester and North Tea Power. Glorious British grub can be enjoyed along with other great cuisines if you look hard enough. Shopping attractions in Manchester include Manchester Arndale, Manchester Fort and Afflecks - offering all the great big deals that will put a smile on your shopper's face in no time at all. Overall, Manchester is more than worth the attention of any traveller.
Being a big city, you can expect substantial transport links in and around the city. There are four rail stations, a tram network, buses and an airport. All in all, you'll be able to reach local and international areas very easily.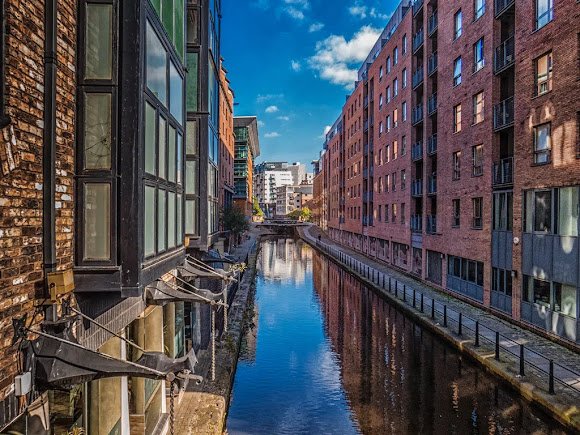 Top 4 Restaurants and Cafes in Manchester
Fazenda Manchester
Want to try Brazilian cuisine? Well, now you can. With all its tasty delights and luscious texture, you can feast on something truly different. From Pork Belly to Cup of Rump, Chicken Thighs and so much more, you'll discover what Latin America can truly offer its customers. Bring whoever you want here for a night out that will leave you full on food and good times.
Umezushi
If sushi is your thing then this restaurant is right up your alley. You can sample a wide selection of sashimi and sushi, daily changing specials and tempting hot dishes such as Japanese Wagyu beef and Taiwanese pork rice. Try the selection of beverages like sake and wine to compliment your meal – including Japanese Koshu wines.
Hawksmoor Manchester
One of the tastiest restaurants in Manchester, Hawksmoor has much to show off when it comes to delightful and nutritious food. Dishes include South Coast Monkfish, Hawksmoor Hamburger, Herb-fed Chicken, Native Lobster, Sirloin and Rib Eye Steak, Roasted Hake and Hawksmoor Smoked Salmon.
North Tea Power
Here's one of the many delightful cafes in Manchester. It has all the coffees and teas you could need to keep you energised throughout your stay. Order what you want and get that light snack you need to get through the day. More than worth a visit, no matter what you require.
Top 4 Attractions in Manchester
Museum of Science and Industry
This large museum is devoted to the development of science, technology and industry with emphasis on the city's achievements in these fields. Explore all the technological advances that have been made as well as our progress in learning more about life, the universe and everything. One of the major attractions in Manchester, this is more than worth your time.
Old Trafford
Old Trafford is one of the world's most famous sports venues and boasts excellent facilities for all occasions. Home of Manchester United, it is the largest football stadium in the UK and is a great day out when a match is on. Plus, there are many events throughout the year that are hosted there so make sure you're down when something amazing is happening.
Manchester Art Gallery
With free entry, you can browse some spectacular forms of artwork and without spending a penny. The collection is within three connected buildings and has much to show for art lovers and casual goers alike. From all across history, you'll soon find a favourite painting in no time. Go ahead, take a look.
Manchester Museum
Manchester Museum displays works of archaeology, anthropology and natural history. From the beginnings of time and right through to the present, you can learn so much. Mummies, dinosaurs, technology, money, plants and so much, there are over four million objects just waiting for your eyes to observe.
Shopping in Manchester
Manchester Arndale
One of the largest shopping centres in Manchester, this is surely going to be on the top of your shopping list. There are over 200 stores offering you amazing deals and waiting for your hard earned cash. Brands include Apple, Disney, EE, Game, HMV, Next, River Island, Topman, Tk Maxx and so many more. Food and drinks can be easily purchased that will get you prepared for the next shopping round. Shopping in Manchester is never better than here.
Manchester Fort
Half a mile away from the city centre is this retail park. There's much for visitors to enjoy and brands that are just as big as the city centre. Shops here include Argos, Asda, H. Samuel, Game, H&M, M&S, New Look, Next, Three and Sports Direct. More than worth a visit to complete your shopping experience in Manchester.
Afflecks
Afflecks is an indoor market in the city's Northern Quarter on the junction of Church Street/Tib Street and Dale Street with Oldham Street. Dozens of independent stalls, small shops and boutiques operate in the one building and gives shopper like you another great experience of finding goods that hit the spot.
---
---
Leave a Reply
Your email address will not be published. Required fields are marked *