Top 10 Cheapest Cities for Business Travel
---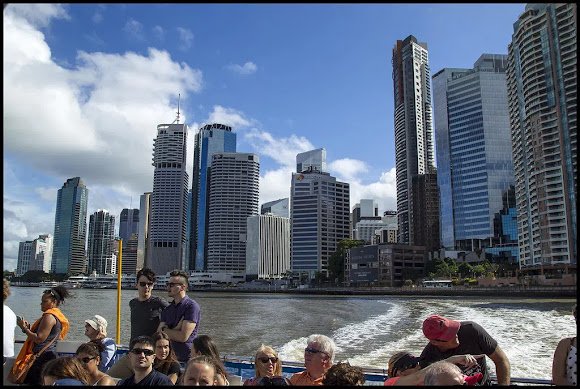 Travelling for business is a great way to see the world and can inject a little excitement into regular working life. However, seasoned business travellers will be aware that, even on expenses paid trips, the costs associated with business travel can soon mount up. It is, therefore, becoming increasingly popular to base business events in more fiscally accessible cities - reducing overheads and increasing the amount of time delegates can spend in a particular destination.
Of course, more often than not business travellers will be required to be in a particular location, in close proximity to their working location. That being said, having an idea of the cheaper locations worldwide can facilitate choosing the desired location for events such as conferences, meetings and staff training. Most developed nations also have superb transport infrastructure - often with high-speed train links. This makes it feasible to work in one city, whilst saving money by residing in another and making the commute when necessary.
The following is a list of some of the cheapest cities for business travel. It is based on several factors - mainly the daily cost of living - and is taken predominantly from Forbes, Numbeo and the ECA rankings. However, the list has been expanded to include cities from a diverse range of worldwide locations, rather than strictly organised by minimum fiscal impact from a western perspective.
Prague
Prague is one of the more costlier cities from the former Eastern bloc but still considerably cheaper than other major capitals in western Europe. Geographically, it is also further West than Vienna, which makes it a highly accessible location - direct trains can be taken to and from Berlin, Vienna, Warsaw and Munich, which in turn offer high-speed connections to many other European capitals. Living costs in Prague are generally low compared with London, with an estimated cost of living (minus accommodation) of over £500 per person.
Prague cost of living index: 48.26.
Estimated spending cost for a single person: £508
Budapest
Historically, Budapest has always been an important centre for culture and commerce and in recent years has re-established itself as a major business and innovation hub. Similar to Prague, Budapest also benefits from excellent transport links to the other major cities in western Europe. Eating out is particularly reasonable in Budapest, with the average price of a meal for two in a moderate restaurant being under £30.
Budapest cost of living index: 43.71
Estimated spending cost for a single person: £461
Berlin
Although Germany is one of the most economically prosperous cities in the world, the capital of Berlin is a surprisingly good value for money for business travellers. Accommodation can be found at reasonably low cost and the city is famous for being highly walkable - which means saving on transport costs. Coupled with excellent links to other major cities as well as one of Europe's leading business sectors, Berlin is also one of the continent's most desirable business travel destinations.
Berlin cost of living index: 65.54
Estimated spending cost for a single person: £702
Lisbon
Portugal has an advanced economy and is a popular location for big businesses in the region. Major trading partners include EU neighbours Germany, UK, Spain, France and Angola and the capital, Lisbon, is also a major transport hub with flights connecting at Lisbon Portela Airport from all over the world. The city also has a much lower cost of living when compared to other European capitals. A temperate climate also makes it a fantastic location for business engagements which bring people together from different parts of the world.
Lisbon cost of living index: 52.89
Estimated spending cost for a single person: £504
Miami
The cost of staying in Miami is lower than that of many US cities, with the costs associated with business travel, such as conference room hire and car hire, being extremely reasonable. The cost of getting to and staying in Miami may be more affordable than other cities we reviewed. However, not only is Miami practically suited to business travellers, but it is also one of the world's most desirable leisure travel destinations, making the Florida city something of a dream location for a corporate trip.
Miami cost of living index: 76.39
Estimated spending cost for a single person: £799
Manchester
Whilst London is undeniably the centre of UK commerce, Manchester is one of the north's major economic powerhouses and offers considerably better rates when it comes to business travel. The birthplace of the Industrial Revolution, Manchester has long remained a hub for business and is home to more multi-millionaires than anywhere else in Britain, outside of London. With a monthly cost of living per person of under £700 as well as excellent transport links to both London and Edinburgh, Manchester is particularly well suited to extended stays and UK-wide business engagements.
Manchester cost of living index: 64.58.
Estimated spending cost for a single person: £639
Amsterdam
Amsterdam is another hugely important European business centre and one of the world's top city break destinations. Whilst this can push the cost up in the central areas, Amsterdam is surrounded by residential and commercial areas in which very reasonable living can be had - so potential visitors should not be put off by the figures. Satellite towns such as Zaandam and Amstelveen offer easy access to Amsterdam's central districts, whilst benefitting from much more reasonable living costs. Thanks to an efficient transport system, getting in and out of the city centre takes as little as fifteen minutes from many non-central locations.
Amsterdam cost of living index: 78.88
Estimated spending cost for a single person: £780
Johannesburg
South Africa's largest city, Johannesburg, is also its economic and financial powerhouse. The city is known for its strong manufacturing, banking, IT, real estate and transport sectors, which inevitably make it a top destination for business travellers. However, compared to European and US cities, Johannesburg has a remarkably cheap cost of living - with rent, travel costs and living costs being over 30% lower than in the UK.
Johannesburg cost of living index: 44.82
Estimated spending cost for a single person: £465
Athens
Despite some uncertainty in recent years, Greece has a diverse and growing economy. The capital's infrastructure underwent a major overhaul for the Olympics which turned Athens into a modern city and with plenty of corporate and leisure facilities. The cost of living in the city is far cheaper than many other EU countries and its population as a tourist hotspot means there are plenty of budget flights available. Combined with an excellent array of landmarks and cultural offerings, this makes Athens the perfect location for arranging business conferences or events on a budget.
Athens cost of living index: 58.39
Estimated spending cost for a single person: £572
Montreal
Montreal is a beautiful, historic city with a thriving business district. Montreal is one of the most moderately priced cities in North America, with a uniquely salubrious atmosphere that makes it the perfect place for a working trip. The city is also known for its abundance of short-term lets and availability of corporate housing - making it particularly appealing to business travellers operating on a budget. Whatsmore, Montreal's diverse social and cultural offerings mean it is just as good a place to unwind as it is to conduct business.
Montreal cost of living index: 66.04
Estimated spending cost for a single person: £634
The above list should provide an idea of how some less popular locations measure up to the world's premier business destinations in terms of cost. Of course, the list is not exhaustive - there are cheaper locations to be found and plenty of more obscure towns will offer considerably more savings compared with capital cities or major commercial hubs. However, whilst cities such as New York, London, Singapore and Paris have developed a reputation for being expensive, there are plenty of ways to bring expenses down to affordable levels. Every city mentioned so far has its more expensive areas, as well as neighbourhoods which provide excellent value when it comes to accommodation and basic amenities.
The above list includes a monthly living cost for each location - minus accommodation. However, it should be noted that this is often the most significant expenditure, which means that it will have the biggest impact upon travel costs. Simply put, any location can be cheap if reasonable accommodation is found. For business travellers, there can be little argument that serviced apartments provide the perfect balance of comfort, convenience and cost-efficiency.
As a leading corporate housing provider, thesqua.re offer a huge selection of serviced apartments in the world's most popular and oft-visited cities. From self-contained studios to luxury apartments, each property offers all the benefits of a hotel, such as room cleaning, reception and concierge services, whilst providing an enhanced level of privacy and all the amenities required for an extended working trip. As these properties become more cost-effective over time, they provide the ultimate solution to any business travellers looking to keep budget requirements to a minimum - whatever city they may be travelling to.
---
---
Leave a Reply
Your email address will not be published. Required fields are marked *