Top 10 Restaurants in Nairobi for a Delicious Meal
Nairobi, sometimes known as the "Green City in the Sun," is a thriving metropolis in East Africa's center. Its vibrant environment and globally diverse population provide a distinctive fusion of cultures, culminating in a melting pot of culinary influences that enthrall both residents and visitors. The city's food culture has undergone a dramatic shift as it transitioned from a colonial railway stop to a contemporary economic powerhouse. Nairobi is becoming a true foodie's paradise thanks to its seamless fusion of traditional Kenyan cuisine with contemporary world cuisine.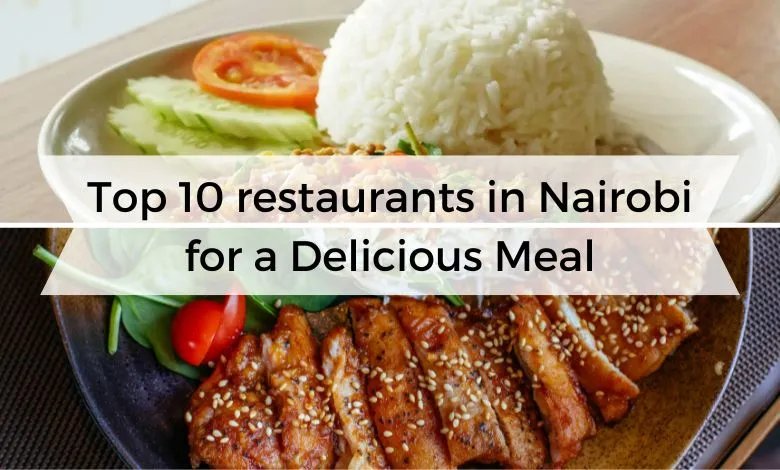 As you walk through Nairobi's bustling streets, the aromas emanating from upscale restaurants blend with those coming from street food vendors, producing a sensory symphony that symbolizes the diversity of the city. Nairobi provides a gourmet excursion that appeals to all tastes, from savoring hefty platters of the beloved grilled beef dish nyama choma to sipping handcrafted coffee at cozy cafes. The abundance of fresh ingredients and spices on exhibit in the city's local markets highlights the genuineness of its regional cuisine. The infusion of foreign communities has also enhanced local cuisine by bringing in flavors from all around the world. Nairobi's food scene promises a tapestry of flavors that is both fascinating and exciting, whether you're looking to delve into the depths of Kenyan heritage or discover contemporary gastronomy.
1. Carnivore Restaurant
The Carnivore Restaurant is a pillar of Nairobi's culinary scene and a renowned restaurant that has revolutionized the concept of meat-centric eating. Its reputation precedes it, making it a destination that both residents and tourists should visit. The "Beast of a Feast," an encounter that reveals a carnivore's desire, is the center of Carnivore's attraction. A variety of delectable meats, including exotic selections like ostrich, crocodile, and a potpourri of game meats, are served during this amazing feast. As these meats are deftly roasted over open flames, bringing out tantalizing smokiness and rich flavors, the culinary theatre plays out. The meats are precisely carved onto customers' plates during the carving ceremony, which is the showpiece. Beyond the gastronomic experience, the atmosphere of Carnivore is a treat in and of itself, with a lush garden setting and Maasai-inspired décor that captures the essence of Africa. Carnivore is more than just a restaurant; it's an immersive celebration of carnivorous pleasures that ensures an amazing culinary journey.
Timings: 10:30 am to 9:00 pm
Address: Langata Rd, Nairobi 00200 Kenya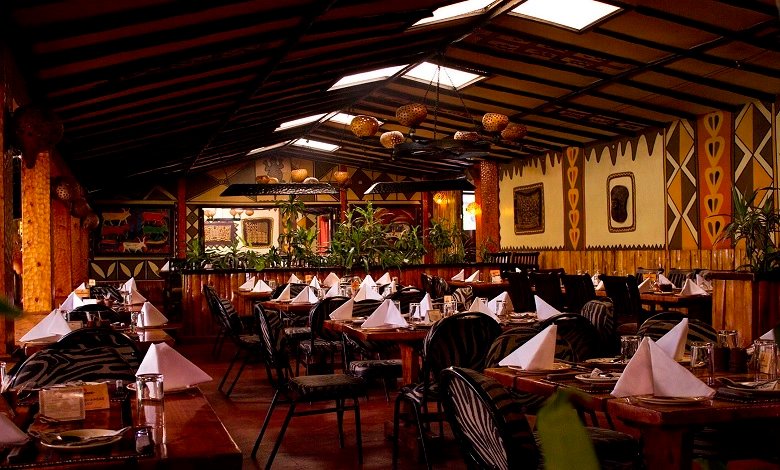 (Image Courtesy: tripadvisor.com)
2. Talisman Restaurant
Talisman Restaurant is a well-kept secret that is hiding out in Nairobi's tranquil Karen neighborhood, waiting to be discovered by discerning foodies. This gastronomic haven is a hidden treasure that delivers a symphony of flavors created to suit a wide range of palates. Talisman guarantees a great dining experience that caters to various culinary inclinations with a diverse menu that flawlessly combines dishes influenced by numerous global cuisines. Every plate at Talisman is a work of art, from the freshness of seafood taken just off the coast to the skill of expertly grilled steaks. Vegetarians can choose from a wide variety of carefully designed dishes that honor the diversity of plant-based cuisine. The ambiance of the restaurant adds a charming layer to the eating experience; the tranquil garden setting makes for an excellent backdrop for intimate dinners and fun get-togethers with friends. Talisman is a top choice for people seeking outstanding cuisine and an exceptional dining experience thanks to its chic décor and flawless service.
Timings: 11:00 am to 10:00 pm
Address: 320 Ngong Road, Nairobi Kenya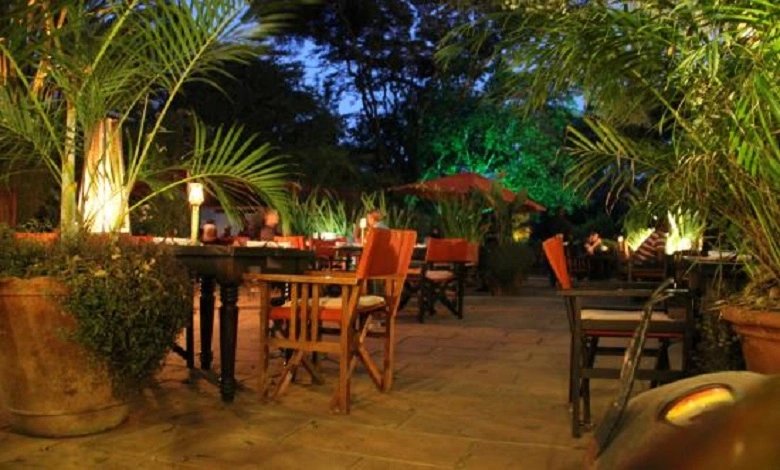 (Image Courtesy: tripadvisor.com)
3. Tamarind Nairobi
The Tamarind Nairobi restaurant is the gold standard for seafood extravaganzas. This legendary restaurant has come to be associated with exquisite seafood eating and waterfront elegance. Tamarind, which is located along the banks of the Nairobi River, offers panoramic views in addition to the finest seafood dishes on its menu. The restaurant's fame is based on its talented culinary innovations, such as its distinctive prawn cocktail, which entices taste buds with its subtle flavor harmony. Tamarind's commitment to culinary quality is evident in all of its mouthwatering curries, which are meticulously prepared. An extraordinary experience that combines flavor and aesthetics is offered to customers as they begin their culinary journey at Tamarind. Tamarind is a solid pillar of Nairobi's gourmet scene because of the sophisticated atmosphere that envelops customers and elevates each meal into a sumptuous occasion.
Timings: 10:00 am to 07:30 pm
Address: Karen Rd Karen, Nairobi 00200 Kenya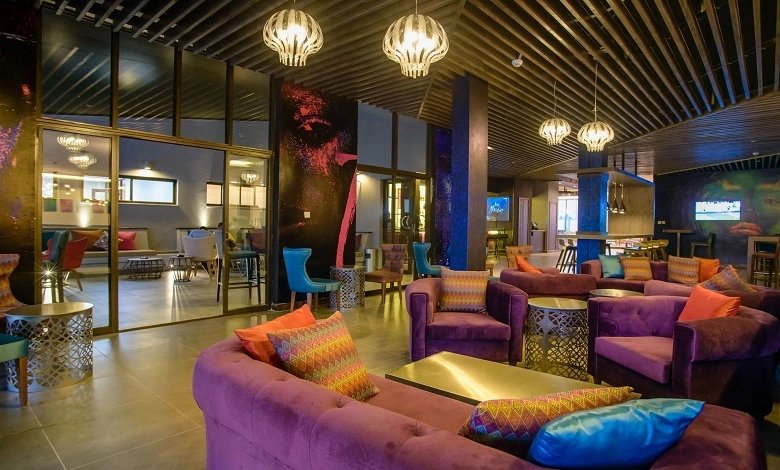 (Image Courtesy: tamarindtree-hotels.com/)
4. Seven Seafood & Grill
Seven Seafood & Grill emerges as a gastronomic paradise that reveres the wonders of the sea for enthusiasts of the ocean's richness. This restaurant faithfully adheres to the use of fresh, locally obtained products, bringing an actual taste of the ocean to every plate. The menu features a variety of meals that highlight the true flavor of seafood in a symphony of flavors. The finest standards of quality and taste are upheld in the preparation of succulent lobsters and savory seafood dishes. Along with its exceptional culinary skills, Seven Seafood & Grill's interior design exudes a modern elegance that sets it unique. The maritime cuisine is seamlessly complemented by the contemporary décor, creating a setting that gives diners a full sensory experience. Each dish at Seven Seafood & Grill is a celebration of the sea's unique flavors, taking diners on a journey into the heart of aquatic culinary expertise.
Timings: 10:00 am to 12:00 am
Address: ABC Place Waikayi Way, Nairobi 00100 Kenya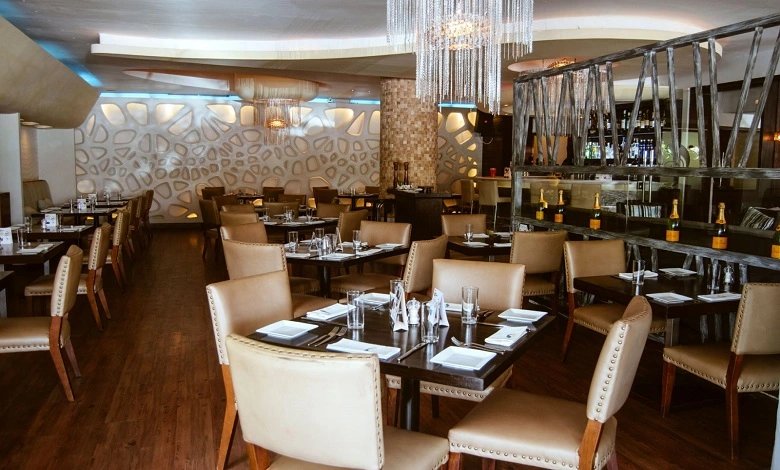 (Image Courtesy: experienceseven.com/)
5. Jiko at Tribe Hotel
Jiko, which is located inside the opulent walls of the Tribe Hotel, stands out as a model of elegant dining that skillfully combines international influences with the vivacious character of Kenya. This luxury restaurant redefines culinary sophistication by combining particular Kenyan ingredients with a blend of flavors from around the world. When visitors enter Jiko, they are greeted by a sophisticated setting that exudes luxury and sophistication. The restaurant's dedication to excellence extends beyond its design to its carefully crafted cuisine, which is a tapestry of culinary experiences woven from products obtained locally. Jiko's cuisine is a tribute to the culinary ingenuity that characterizes Nairobi's food scene, from the proficiency of properly grilled meats to inventive and well-created vegetarian dishes. Diners are treated to an exploration of flavors as they begin their gastronomic adventure, which not only tantalizes the taste buds but also captures the heart and soul of the city's culinary character. Jiko showcases the harmonic fusion of history and innovation that distinguishes the city's eating scene and stands as a tribute to Nairobi's constantly changing culinary landscape.
Timings: 06:00 am to 10:30 pm
Address: Limuru Road Tribe Hotel, The Village Market, Nairobi 00621 Kenya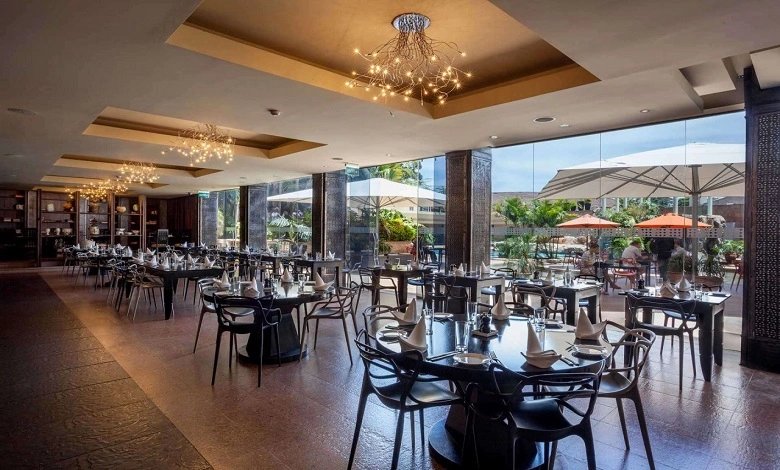 (Image Courtesy: nairobirestaurants.co.ke)
6. Open House Dining Room
Look no further than the Open House Restaurant for an authentic voyage through the core of Kenyan flavors. This culinary paradise is known for its traditional Kenyan dishes, which capture the essence of the country's culinary heritage. Visitors are welcome to indulge in well-known meals like nyama choma, a delectable grilled beef dish that honors the nation's long tradition of barbecuing. The experience at Open House is a testament to Kenya's varied culinary tapestry and is accompanied by staples like ugali, a maize-based staple, and sukuma wiki, tasty collard greens. The restaurant's cozy, homely ambiance adds to its charm by fostering a welcoming environment that appeals to both locals and visitors looking for a true flavor of the country.
Timings: 12:00 pm to 10:30 pm
Address: Park d'Elx, Platja de Ponent Gallant Mall on Parklands Road , Nairobi 00800 Kenya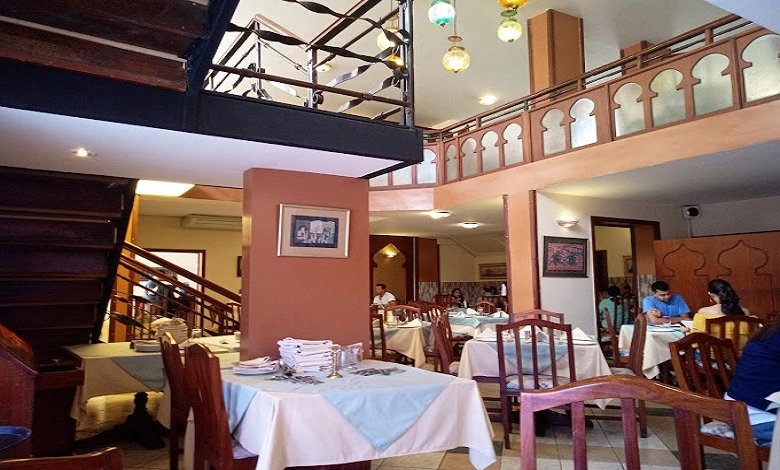 7. Zen Garden
A gastronomic haven that combines the tastes of Asia and Europe in a beautiful garden setting is called Zen Garden. This well-known eatery is a showcase for culinary innovation, where each dish is painstakingly prepared with care for both flavor and presentation. A symphony of flavors that cross continents is produced by the expertly performed flavor fusion. Each dish at Zen Garden is an expression of culinary craftsmanship, from the delicate art of sushi to the bite-sized joys of dim sum and the decadence of desserts. A quiet setting that complements the flavorful fusion is provided by the tranquil atmosphere, which is surrounded by beautiful flora. Zen Garden is a gourmet haven that invites food lovers to set off on a journey that fulfills the body and the soul.
Timings: 09:00 am to 11:30 pm
Address: Lower Kabate Road, Nairobi 00100 Kenya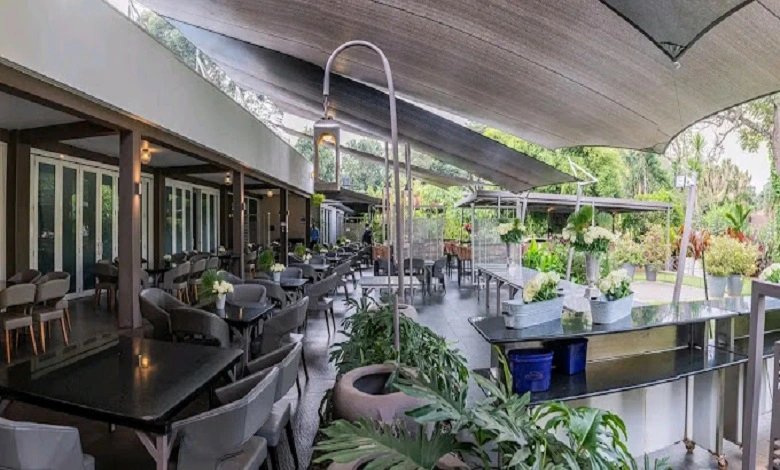 8. Fogo Gaucho
Fogo Gaucho casts an alluring spell over Nairobi by embracing the lively traditions of Brazil's churrasco culture and inviting customers to savor the essence of South American flavors. A carnivorous dream-inspiring all-you-can-eat idea is at the center of this culinary paradise. An astounding variety of meats, expertly skewered and slowly grilled over open flames, decorate the tables while the spectacle plays out. The end product is a delectable feast that honors the craft of grilling. The presence of expert passadores, the meat servers who make sure that every bite is a work of flavor art, is what distinguishes Fogo Gaucho from other restaurants. The dining experience transforms into an interactive celebration of flavor as customers interact with these culinary masters. An unquestionable utopia for fans of robust and rich cuisine, the restaurant's bustling ambiance pulses with the intensity of ongoing meat offers.
Timings: 12:00 pm to 04:45 pm, 5:00 pm to 10:45 pm
Address: Waikayi Way Viking Hse, Westlands, Nairobi 00100 Kenya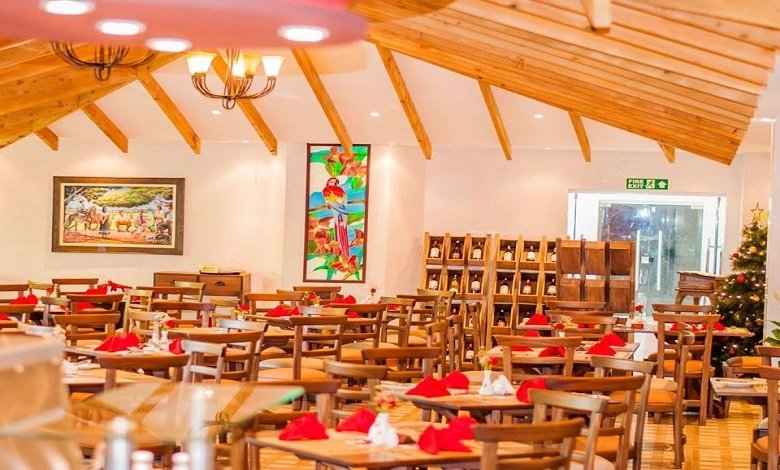 (Image Courtesy: goplacesdigital.com)
9. About Thyme
About Thyme is a cozy and charming culinary refuge that is tucked away in the middle of Nairobi's bustling landscape. The restaurant's primary priority is the quality of the food it serves, and it promotes the use of locally grown, fresh ingredients. Each meal, an excellent fusion of homely comfort and top-notch gourmet cooking, reflects this devotion. A variety of palates are catered to by the menu itself, which is a voyage through culinary diversity. Every item on the table is an artistic creation, from time-honored favorites like substantial pasta dishes to creative salads that perfectly capture modern tastes. The journey into the culinary world continues with desserts, where delectable dishes bring a sweet note to the meal. Beyond the culinary wonders, About Thyme's welcoming atmosphere offers a setting that feels like an extension of one's own home, wrapping visitors in a sense of familiarity. The final flourish is the personalized service, which elevates the occasion and establishes About Thyme as a beloved hideaway for gourmets in Nairobi.
Timings: 12:00 pm to 10:00 pm
Address: Corner of Peponi Road, Nairobi 00800 Kenya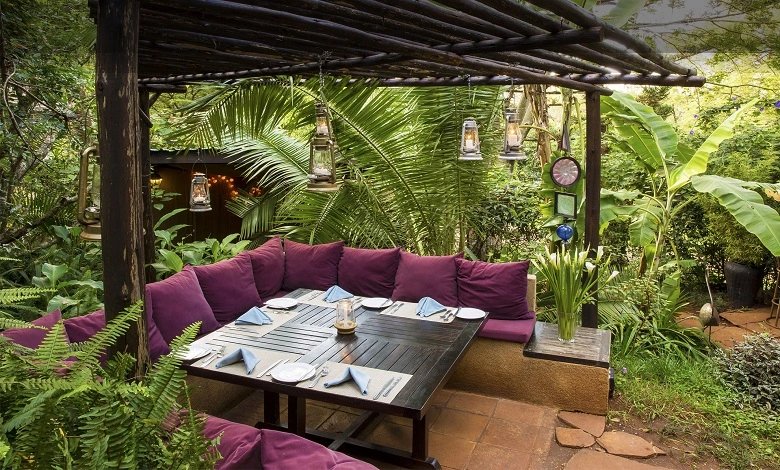 (Image Courtesy: about-thyme.com.com)
10. La Salumeria
La Salumeria, a charming restaurant that embodies the very essence of Italian cooking, adds a touch of Italy to Nairobi's gastronomic environment. This delightful business welcomes lovers of Italian cuisine to engage in a symphony of flavors that conjures the lively streets of Italy. It is a true ode to Italy's rich culinary heritage. With dishes like freshly cooked pasta, wood-fired pizzas, and a variety of mouthwatering antipasti that honor Italy's artisanal food culture, customers are immediately transported to the heart of Italian culinary traditions. Each dish exemplifies La Salumeria's constant dedication to maintaining the genuineness of Italian flavors. Beyond the delicious food, the ambiance of the restaurant embraces customers with a comfortable hug. Freshly baked bread's seductive aroma, a defining smell that enhances the cozy atmosphere, permeates the air. Every time they go, guests enter a world where Italian cuisine is replicated, providing a cozy and engaging experience. La Salumeria has become a cherished haven for those looking to savor the essence of Italian culinary excellence in the center of Nairobi thanks to its commitment to upholding the integrity of original Italian flavors and its welcoming ambiance.
Timings: 12:00 pm to 10:00 pm
Address: Dhajay Apartments - Valley , Nairobi 00800 Kenya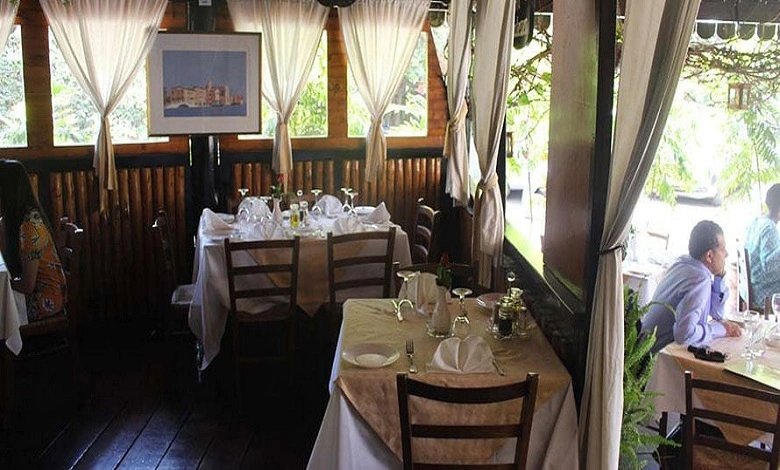 (Image Courtesy: businessdailyafrica.com)
Conclusion
The city's thriving cultural tapestry and creative culinary culture are well captured in Nairobi's eating scene. It invites locals and guests to take part in a global gastronomic journey as a symbol of the peaceful coexistence of various cultures. The culinary scene in the city is a vibrant canvas filled with a wide variety of flavors, from the comforting familiarity of regional Kenyan food to the exciting attraction of international cuisines. Each establishment on the list is a showcase for culinary innovation, where talented cooks turn ordinary ingredients into delectable pieces of art.
These excellent restaurants provide more than simply food; they extend an invitation to experience the variety of tastes Nairobi has to offer. These restaurants guarantee an exceptional dining experience, whether you're enjoying the city's energetic environment from the comfort of one the serviced apartments in nairobi or exploring new flavors as a local. Every morsel embodies the spirit of the city, its past, and its hopes for the future. You are on a trip that tantalizes the senses and leaves an imprint on your palate when you embrace these culinary havens. You are on a trip that tantalizes the senses and leaves an imprint on your palate when you embrace these culinary havens. The symphony of tastes, textures, and fragrances you'll find in these places is more than just food; it's a collection of memories that will make you appreciate how beautiful and diverse Nairobi's culinary scene is. So, give in to your urges, listen to your taste sensations, and savor the treats that these amazing restaurants have to offer. You will undoubtedly come away from your gastronomic journey of Nairobi not just satiated but also inspired and enriched.
---
---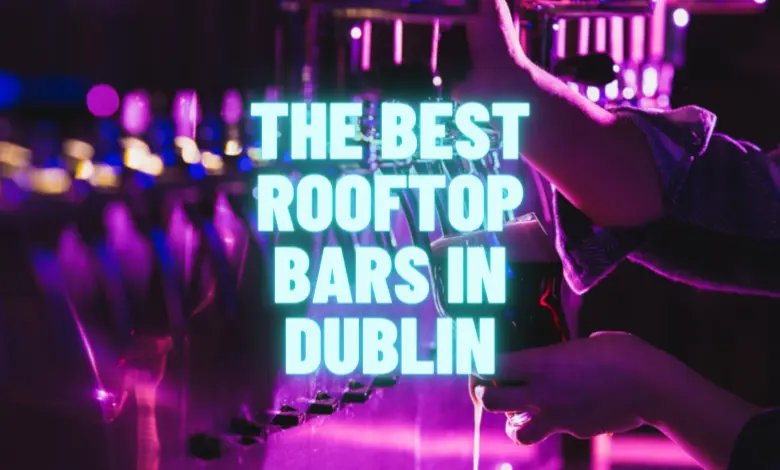 The Best Rooftop Bars in Dublin
Mugdha Kilnake
01 Sep 2023
Dublin is an exciting city, where the excitement extends beyond the streets and reaches new heights. In this blog post, we will unveil the city's hidden gems and discover the best rooftop bars in Dublin. Imagine sipping on handcrafted cocktails, surrounded by
Top 8 Dog-Friendly Restaurants in Copenhagen
Mugdha Kilnake
04 Aug 2023
Dogs in Copenhagen are more than simply pets; they are part of the family. As a result, there are many venues where dogs are accepted, including restaurants that welcome our four-legged companions. If you are travelling with your dog and wish to enjoy wonderfu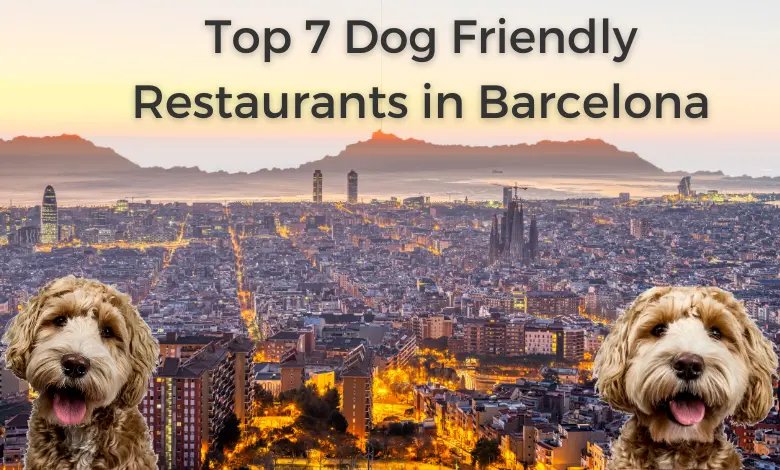 Top 7 Dog-Friendly Restaurants in Barcelona
Mugdha Kilnake
03 Aug 2023
Barcelona's fascinating city provides something for every dog lover and cuisine aficionado, from quaint cafés to contemporary bistros. It is a thriving city recognized for its beautiful architecture, lively streets, and rich cultural heritage. But it's not ju