Top 10 Travel Apps for Business Trips - Planes, Trains, and Automobiles
---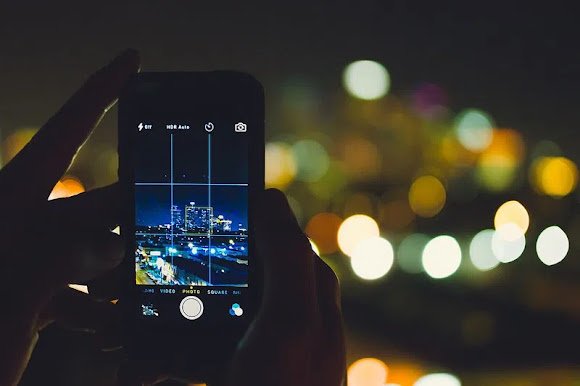 If there's an area of the App Store that's oversubscribed it has to be travel apps. There are apps available for everything from holiday packing lists to hotel booking, to tracking a plane as it flies through the sky on its way to a departure airport. Hopefully on time!
It's easy to download an app, try it out, then discard it if it doesn't meet expectations. But in the limited time available on a business trip, it's not practical to be stuck using an app which isn't up to the job it's been downloaded it for.
Here is a list of apps which will make a difference to any trip, whether travelling long or short haul, for a day or for a month. These apps have also been selected due to their suitability for business travellers.
Concur
Concur has long been the go-to app for tracking business expenses. It is useful for everyday meetings as well as overnight business stays.
It provides the facility to take photos of receipts, turn them into digital documents and then file them in the app itself. An expense claim can then be submitted as you travel, with up to date reimbursements meaning that business travellers need never be out of pocket.
Management can also log into the app and keep track of employees' expenses too.
Concur has also branched out into being a complete app for business travellers. Full travel itineraries can be managed or even booked, ensuring all of your plans are kept in one place. It even offers the possibility of sharing an itinerary with colleagues, making syncing travel plans a doddle.
MyTSA
It has to be said that this app is only useful when travelling to the US. But it is so damn useful it is definitely worth mentioning here!
MyTSA is an app developed by the US government in an attempt to make travelling through US airspace, and even worse through US airports, that little bit easier.
Everybody has heard, and some may have experienced, horror stories about US customs. The aim of this app is to alleviate potential problems or at least make them seem less daunting.
MyTSA advises what items are allowed to be taken into airports, which are allowed on the plane itself, how busy an airport usually is on the day of travel, the wait through security and the weather conditions.
There is even a sneaky sign up section called TSA PreCheck, the purpose of which is a fast track through security.
DocuSign
Being away from the presumed safety of an everyday office can bring its own challenges. Surely everything a person needs is at the office? Files, a computer, a photocopier, stationery, your desk chair set just the way you like it?
With the exception of a perfectly adjusted desk chair, a mobile phone can provide a solution to practically all of these problems. DocuSign's niche is ensuring business travellers don't have to lug around a bag full of heavy documents every time they go to a meeting.
DocuSign is a document and signature app. Need to get an important contract signed in the meeting itself? No problem, it can be done with DocuSign. The signed documents can then be sent back to the office to be approved, all fully encrypted at every stage.
Uber
A bonafide worldwide phenomenon. In the unlikely event that a business traveller hasn't already got this app downloaded on their phone, it's definitely something they should consider. Once used it's guaranteed to be loved.
Uber is now available in at least 173 countries covering nearly 800 cities and other large urban and suburban areas.
For those in the uninitiated camp, with Uber, it's possible to order a car, get a quote, see the driver and their previous trips and then get picked up wherever is convenient.
It's possible to track the vehicle's progress and then pay securely. There's no need for cash, tips are also a possibility through the app.
DUFL
DUFL is probably the least well known and the most unique app to be found on this list, or any other travel list in fact.
Hands up who hates packing. It's probably most people. How about packing a business travel suitcase just once, get it picked up from home and then put in storage?
Sound weird? Bear with it.
Then, when it comes to a business trip, simply contact the virtual wardrobe through the app and get the suitcase delivered to the accommodation as required. Whether that be corporate housing London or a New York hotel room.
When finished, notify the app and get the case picked up again. It will be taken away, its contents laundered, and then be returned to the virtual wardrobe ready for the next time it's called upon.
CityMapper
There are plenty of mapping services available out there and if a business trip requires a lot of internal travel between meetings in a city, it's essential to have one that fits in with any schedule.
Whilst Apple Maps and to a greater extent, Google Maps are excellent tools, CityMapper seems to be the most comprehensive overall app.
It covers a great many countries but not all, so it's worth checking beforehand that a required destination is covered.
There are country specific apps which specialise in public transportation guidance for certain cities, but CityMapper is one of the best at covering a great many destinations at once.
It lets you plan out the quickest route by public transport, connect with ride sharing companies and bike hire firms, all the while keeping up to date with times and delays.
It's can even be set to alert someone when they need to get off a bus. A vital tool in an unfamiliar city.
Packpoint
Making a list of what to pack every time a business trip comes up is vital but can be tedious.
Wouldn't it be handy if a list was made for you?
Packpoint makes putting together a list of things to take extra simple. It has categories which contain checklists which can either be added or dismissed by individual items. Sounds straightforward. But it then goes that little bit further than most packing apps.
It will ask questions about the activities that may crop up during the trip. Depending on the answers it will suggest things that might be worth taking. For example, if a swim is on the cards it will almost certainly suggest that a pair of trunks or a swimming costume might be a good idea.
The app will also take a look at the weather forecast for you. If it's snowing, a scarf may well be on the cards.
Google Translate
If a business trip is taking place in a foreign country which speaks an unfamiliar language, it should always be best practice to learn a few words in order to get by. It's polite and will go a long way in impressing possible future clients. Even if it's just a hello and goodbye.
A human translator is always better than a virtual one. However, hiring a translator in most cases will be cost prohibitive and learning an entire new language before departure is quite impractical!
A translation app is therefore better than not trying at all and Google Translate is better than most. It is free, covers more than 100 languages and makes use of a mobile's microphone and camera, meaning text and speech translation should be a doddle too.
XE Currency
There are oodles of currency apps to choose from, many of them beautifully presented in beautiful colours with easy to use menus and up to date information. XE currency is not one of those. It is a practical, robust, currency conversion app that does exactly what it says on the tin. No frills, no bells and whistles, just currency calculations.
To be fair to it, it isn't ugly, it just does what it needs to. Updates are constant so there's always the assurance that the currency worth is at hand at any time. Storing rates is also possible, in case you need to be offline at any point, say during a flight.
If you use iOS there's also a handy Siri shortcut.
WiFi Map
Could this be the most vital app of them all?! After all, with a lot of these apps where would people be with them if a strong and reliable internet connection wasn't available?
Mobile data is finite and frequently costs a lot of money abroad. Considering how many things a mobile phone is used for on a business trip being unconnected is not an option.
WiFi Map allows people to seek out WiFi hotspots in their local area. These hotspots are reported by a community of users who are on site, so they are reliable and updated frequently. The quality is also rated and passwords, where applicable, are divulged.
At last count the app listed more than a hundred million hotspots worldwide.
---
---
Leave a Reply
Your email address will not be published. Required fields are marked *