Top 12 Theatres in Bangkok for the Best Movie Experience
Prices for tickets range from 40 baht at the city's oldest cinemas to 3,000 baht in the intriguing "Enigma" Cinema. In recent years, a lot has changed regarding movie viewing. In the past, theatres varied in size and style but essentially consisted of a movie displayed on a big screen, and everyone was content with that.
The experience of viewing a movie has evolved into one that is immersive nowadays. The screens increased in size, brightness, and saturation. VIP

movie theatres in Bangkok

are a blessing from Hollywood heaven if one can afford them, and real comfort has at last come to us. A detailed guide to Bangkok's top moviegoing experiences is provided below.
1. Paragon Cineplex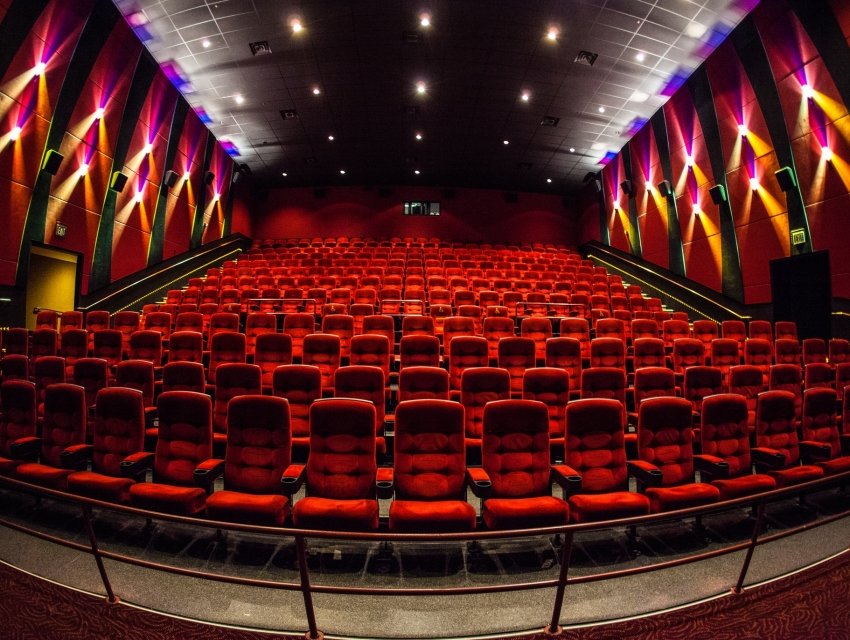 Paragon Cineplex (Image Courtesy: cityseeker.com)
The Paragon Cineplex, which has a coverage area of 25,000 sq m, has a variety of screens with varying prices depending on their quality. There is a large 1,200-seat Siam Pavalai amphitheatre, a main multiplex theatre consisting of 14 screens, an IMAX theatre (great for youngsters), an opulent Nokia Ultra Screen, and the unique Enigma Shadow Screen, which has a nightclub vibe with soft love-couches that are wonderful for private gatherings. The Siam BTS station has a link to Siam Paragon. The area is also popular for serviced apartments Bangkok for travellers.
2. Krungsri Imax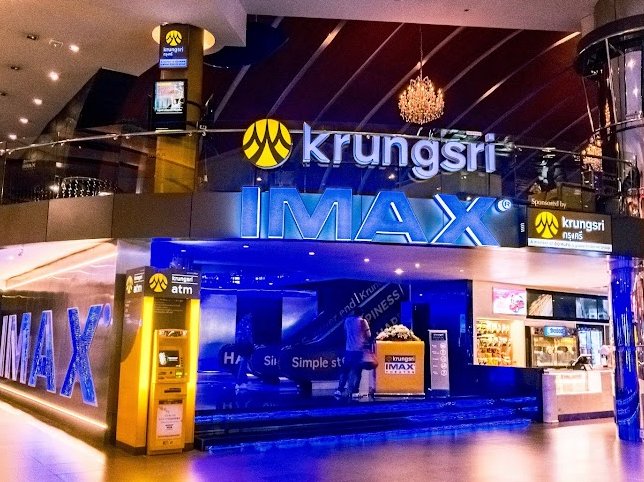 Krungsri Imax (Image Courtesy: trip.com)
With an 8-storey-high, huge crystal-clear display, digital stereo speakers, and the unique IMAX 3D glasses that will leave you on the edge of your seat, IMAX is the supreme movie experience. The exceptional sound quality and visual clarity allow you to fully experience the excitement, drama, and passion of some of your favourite films. The screen fills your entire field of vision due to its size.
The IMAX Experience, the most potent and immersive cinema experience in the world, is suitable for viewers of all ages, is technically sophisticated, and is visually breath-taking.
3. The Scala Cinema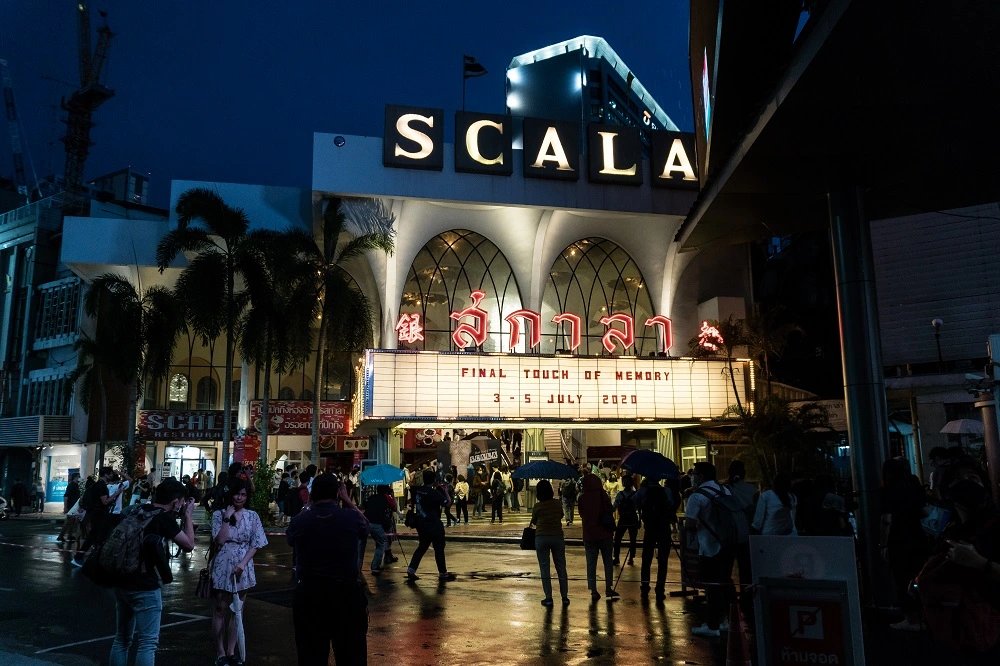 The Scala Cinema (Image Courtesy: coconuts.co)
In contrast to the large theaters located in Siam Paragon, the Scala Cinema in Siam Square delivers a modest single-screen experience. This 1967-built movie theatre is immaculately kept and well worth the visit not just for the cheap popcorn and seats but also for the vintage atmosphere. It's worth the journey just to walk through the domed-ceiling entryway and be transported to another era since everything is being preserved, from the affordable ticket pricing to the gorgeous Art Deco structure.
4. SFX Cinema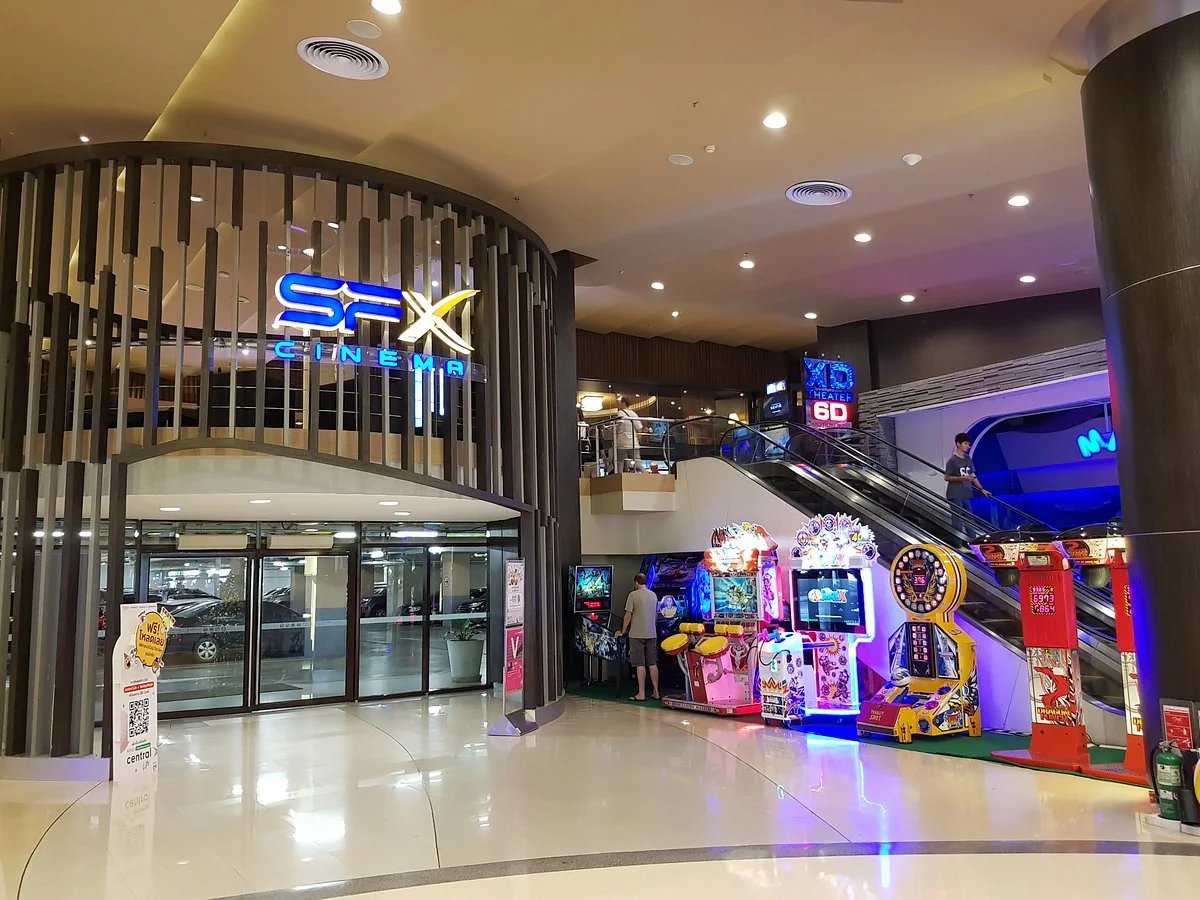 SFX Cinema (Image Courtesy: tripadvisor.in)
The SFX Cinema located in The Emporium retail centre is chicly decorated in a refined scarlet and black colour scheme and was designed on the "boutique chic" idea.
Five 200-seat movie theatres are available at the location, each with beautiful cream-coloured leather chairs of varying quality. Here, all of the main Hollywood films will be shown, and there is a direct BTS connection to Phrom Phong station. This is one of the few premium theatres in Bangkok to showcase Hollywood movies.
5. Apex Movie Theatres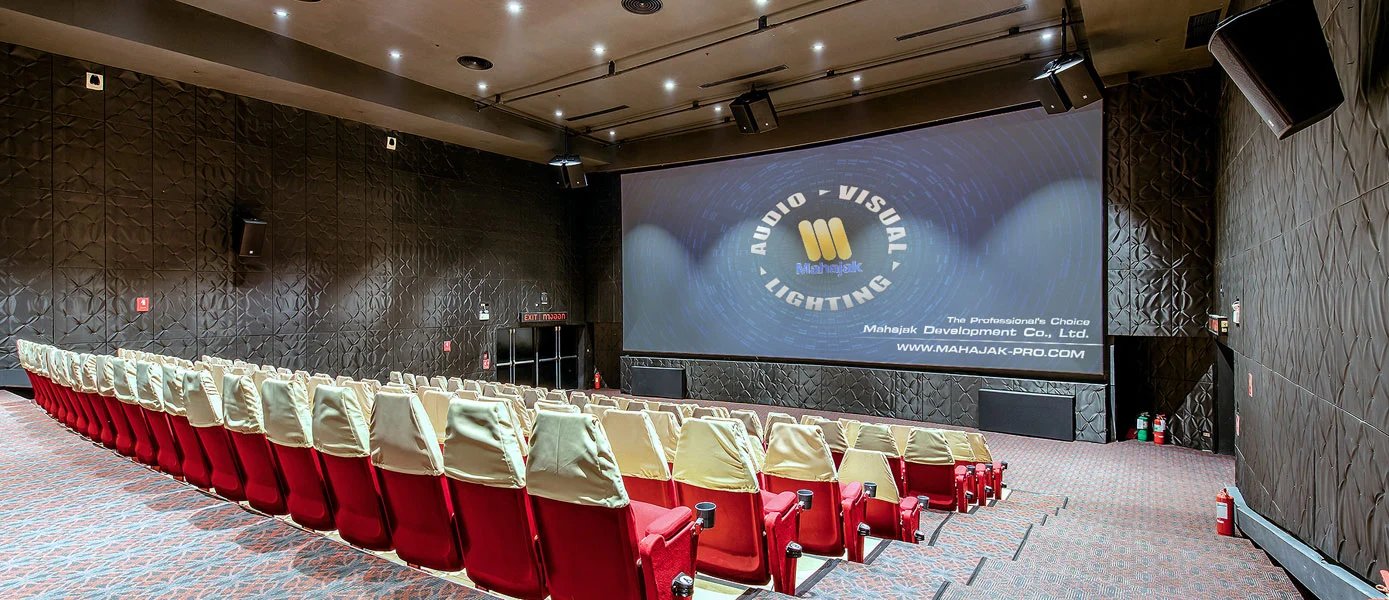 Apex Movie Theatres (Image Courtesy: jblpro.com)
The Scala theatres and Lido are both part of the Apex Group and are all situated near Siam Plaza. These theatres were constructed in the late 1960s, and not much has changed since then.
The theatres are typically less packed than other Bangkok movie theatres, but they also have simpler seating options, making it feasible to find a seat right before the start of the film. The Apex theatres screen a variety of foreign and indie films in addition to Hollywood movies.
6. Bangkok Airways Blue Ribbon Screen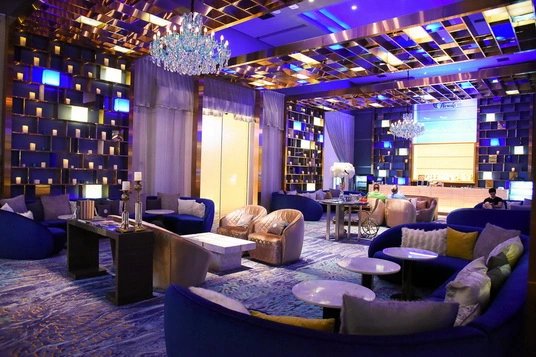 Bangkok Airways Blue Ribbon Screen (Image Courtesy: majorcineplex.com)
"The Nokia Ultra Galleria" is ideal for couples because of its sensual red accents and floor-to-ceiling chiffon that gives the impression of a sensual hideaway. You will be welcomed with free soft drinks and a snack before being invited to "the Pranali Wellness Spa booth" within the Galleria for a free preview massage. You may even further enjoy the chic massage chairs, dubbed the iSqueez, which have a variety of preset modes to accommodate any hurting need.
The theatre is roomy and has "block seats" that guarantee maximum seclusion designed exclusively for unbroken "movie talks." The seats totally horizontalize with the push of a button, which is really detrimental to your capacity to remain awake throughout the film.
7. Century Movie Plaza Victory Monument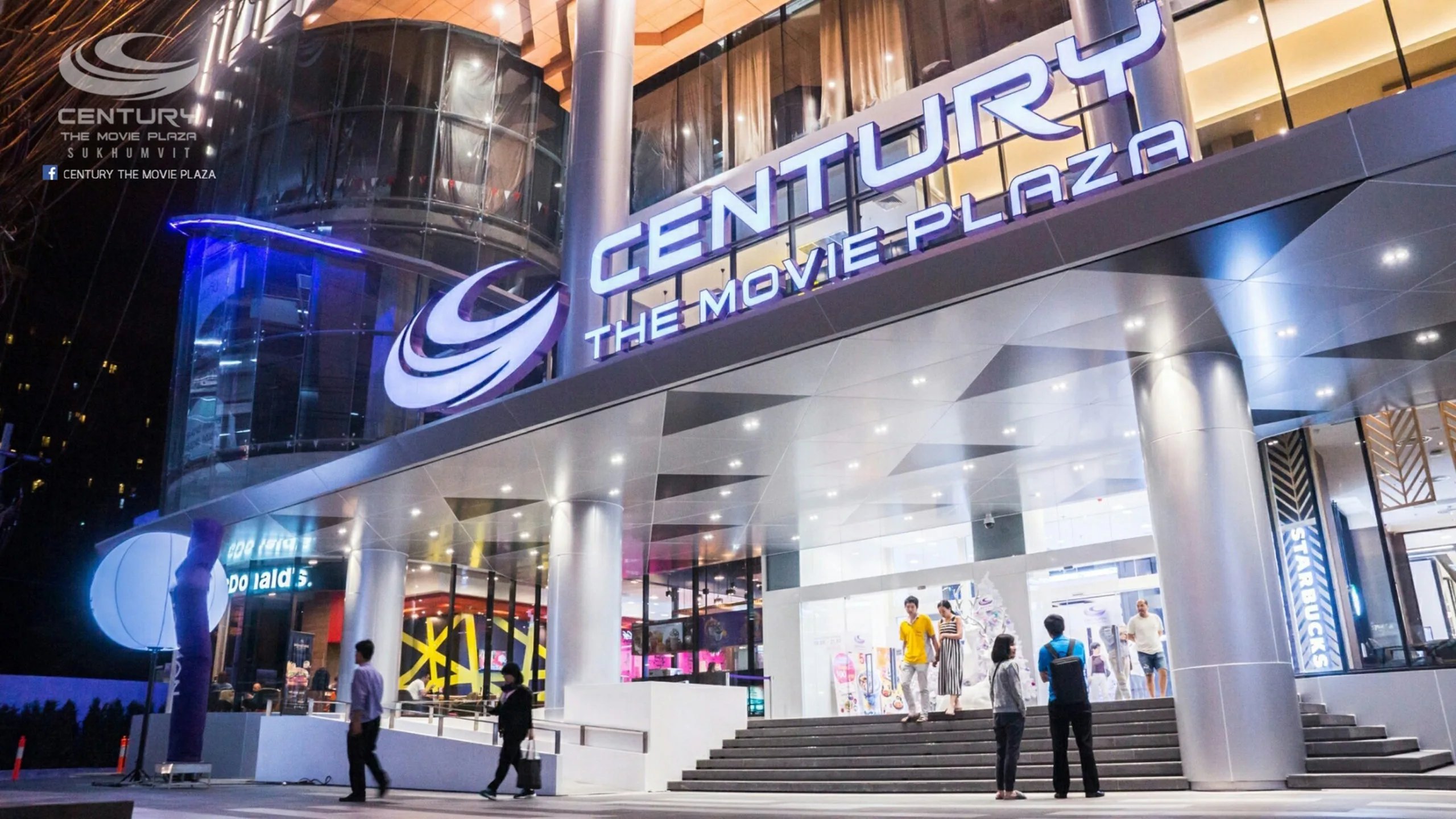 Century Movie Plaza Victory Monument (Image Courtesy: bkkkids.com)
A lifestyle complex comprising 8 movie theatres, a shopping center, food courts, a karaoke bar, and an entertainment space are all located in the eight-story Century Cinema Plaza Victory Monument.
With 2,000 seating and a modern décor, it's the best movie theatre near Victory Monument. The Victory Monument BTS station's base is right next to the mall.
8. House RCA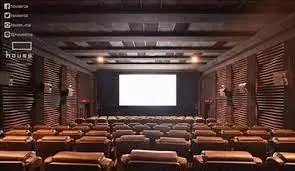 House RCA (Image Courtesy: bangkokcinema.movie.blog)
The modest size of House RCA, a haven for fans of art and independent cinema, is more than made up for by the elegant décor and cosy environment. The cost of admission is typically lower than at conventional movie halls, and House RCA shows a variety of indie films that are difficult to discover elsewhere in Bangkok.
The only go-kart track in the heart of Bangkok is located at RCA.
9. Emprive Cineclub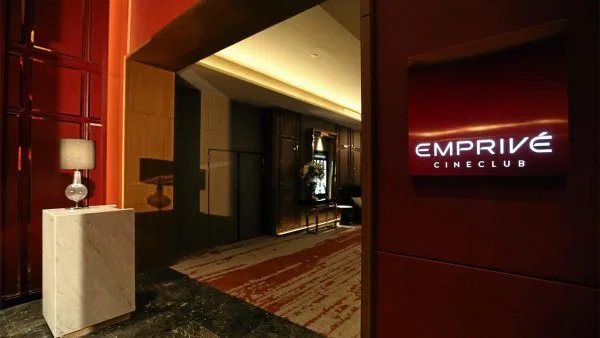 Emprive Cineclub (Image Courtesy: bkkkids.com)
This is one of the poshest theatres in Bangkok. Starting at a modest B350, there are three distinct seat classes available here. Pick the First-Class section (beginning at B900) to gain admission to Emprive's private bar and lounge, which offers a variety of hot and cold tapas, and see how much you can eat. Once you've finished dining and the movie has started, settle into one of the recliners and take advantage of the modern technology available in the cinema.
10. Icon Cineconic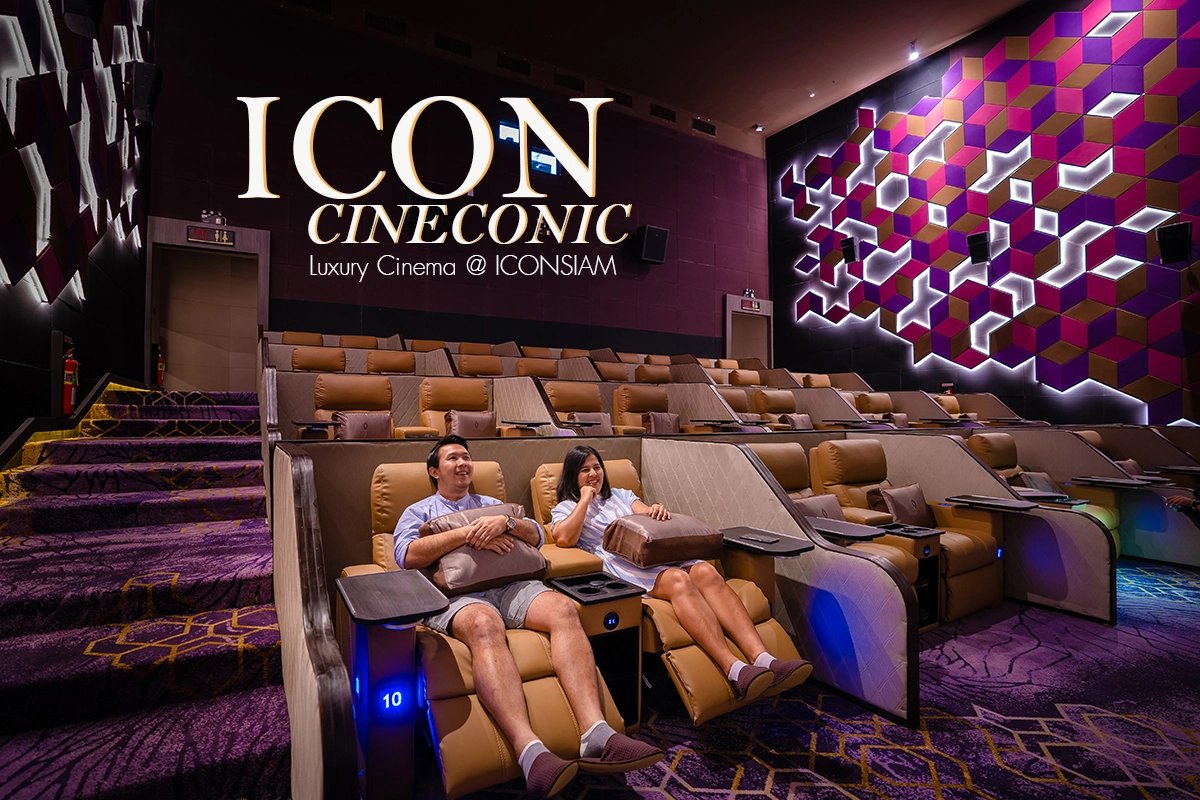 Icon Cineconic (Image Courtesy: bkkkids.com)
The theatre has a total of 3,138 seats distributed among 12 screens, including a VIP "Thai Smooth as Silk Premier Cinema" screen (B2,400 per couple seating), a 4DX screen (B400/person), a kid's cinema (B220/person), nine regular screens (B220/person), and a 30-seat "Living Room Theater" that guests can rent for private events. Another feature is the "Iconic Dine-In Cinema," where a personal butler will bring you food and drinks as you watch movies in the VIP Opera Seats (B800-1,000 per couple seating).
11. Quartire Cine-Art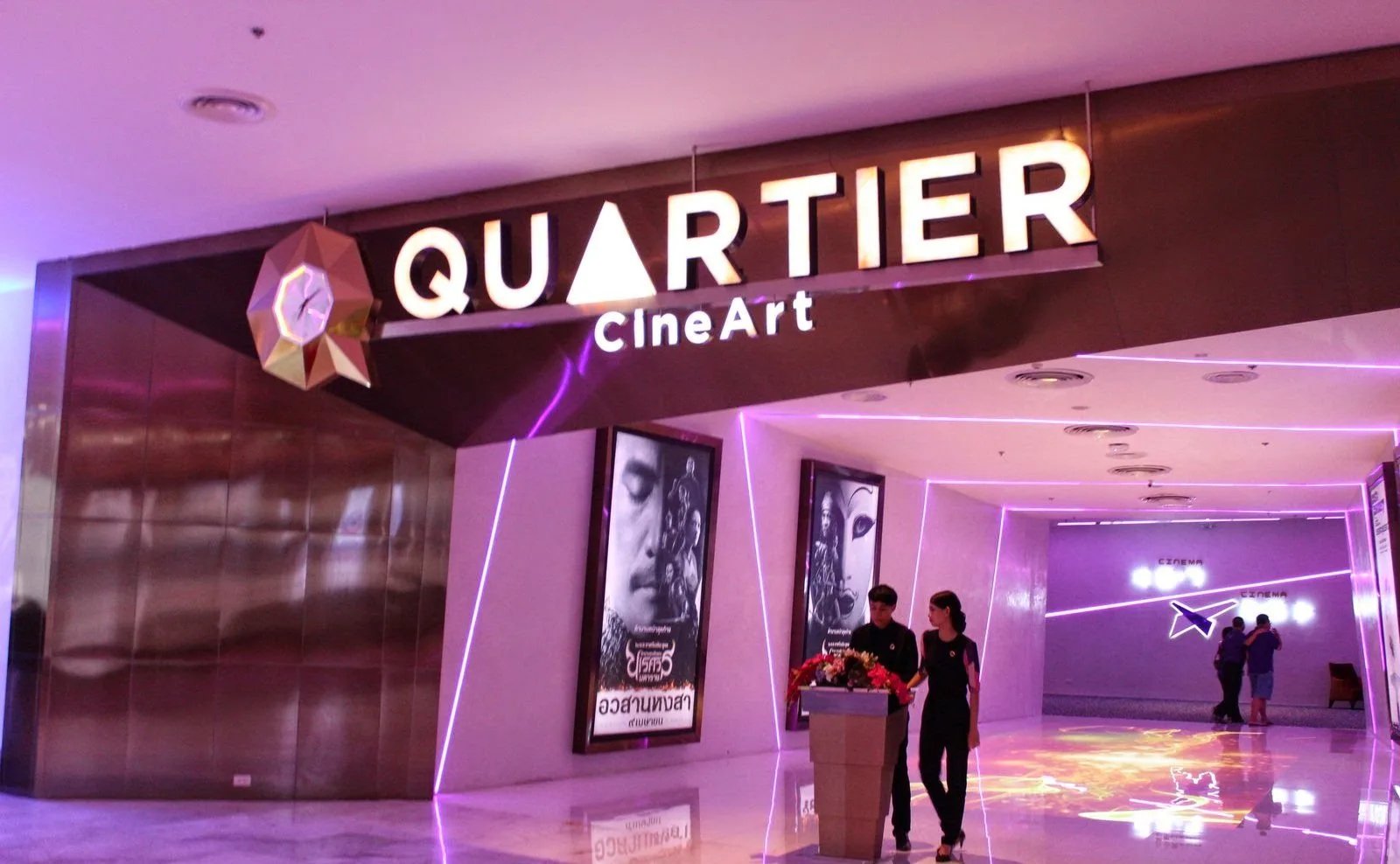 Quartire Cine-Art (Image Courtesy: bkkkids.com)
While the four theatres of Quartier Cine-Art have varying degrees of comfort, they all pay similar attention to sound and image quality. With ticket rates starting at B250, SCB First Screen is the Quartier's luxury on a budget theatre. For that, you receive a comfortable recliner and a duvet to keep you warm, though you'll have to resist the impulse to doze off. Choose the Aeon option (B2,200 per pair) for the ultimate in luxury, and settle into a bed-like couch with soft food and beverages from Paul.
12. SF Cinema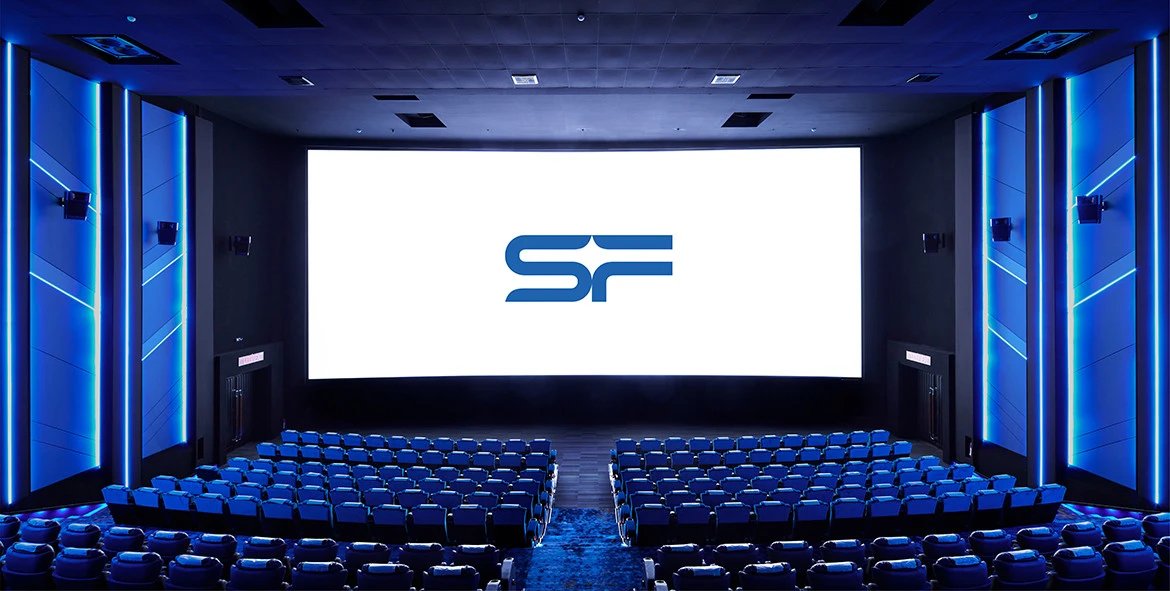 SF Cinema (Image Courtesy: flashfly.net)
In four sites in Bangkok, including Central Ladprao, CentralWorld, Central Chaengwattana, and Central Rama 9, SF delivers an upgraded cinematic experience. Every branch has reclining armchairs with 180-degree adjustments, a blanket, and pillows. Prior to the start of the film, there will be unlimited canapes and nibbles in the lounge. Alcoholic beverages can be purchased for a fee. You may press a call button inside the theatre to order endless popcorn and beverages from a butler while you watch the film.
The movie theatres in Bangkok are a lifetime experience. You can view a movie in a largely private setting if you're in Bangkok. The VIP theatre tickets include a duvet and a cushion, as well as pastries and your choice of beverage from a list of drinks and juices. You cannot miss out on this unique movie experience, so make sure to include it in your trip at least for once! If you are travelling to Bangkok, then you should take a look at TheSqua.re's line-up of apartments in the city. These offer the best amenities and facilities for travellers.


---
---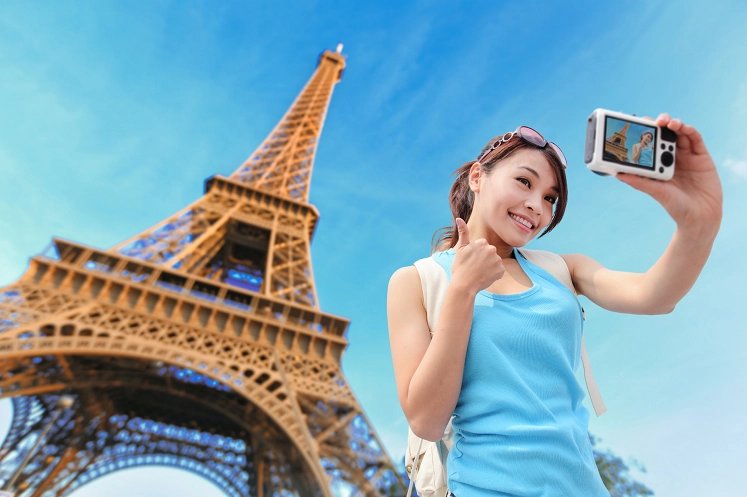 Paris Travel Guide
One of the most recognizable cities in the world, Paris is renowned for its magnificent architecture along with quaint streets, and top-notch museums. The city is a fantastic place to travel to in June 2023. Given the weather is nice and pleasant and there are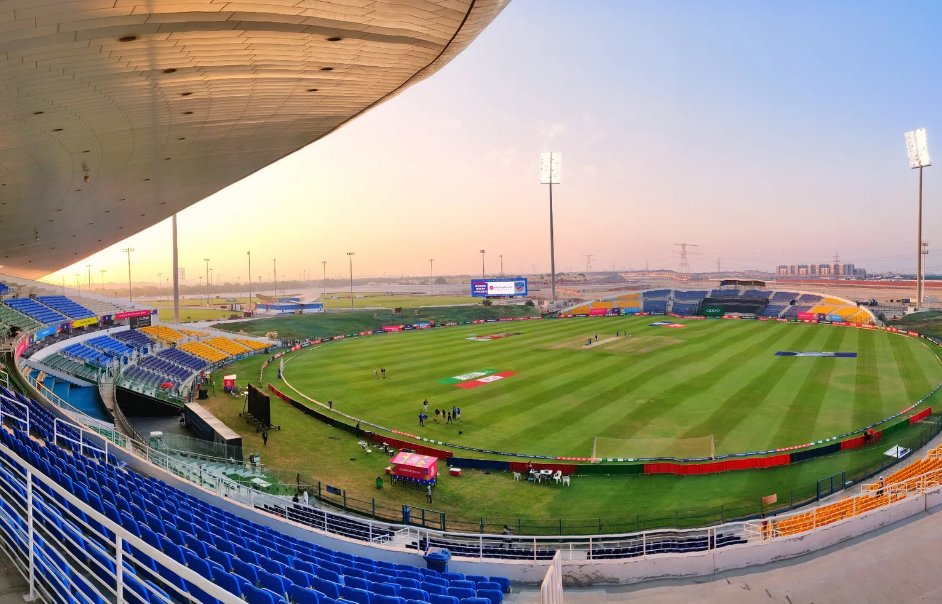 ICC T20 World Cup 2021 – Schedule, Venue, Team Squad
Sheikh Zayed Stadium (Image Courtesy: t20worldcup.com) The 2021 ICC Men's T20 World Cup is set to start with a bang from 17th October, 2021, in the United Arab Emirates (UAE) and the excitement is clearly palpable amongst fans and cricket lovers in the countr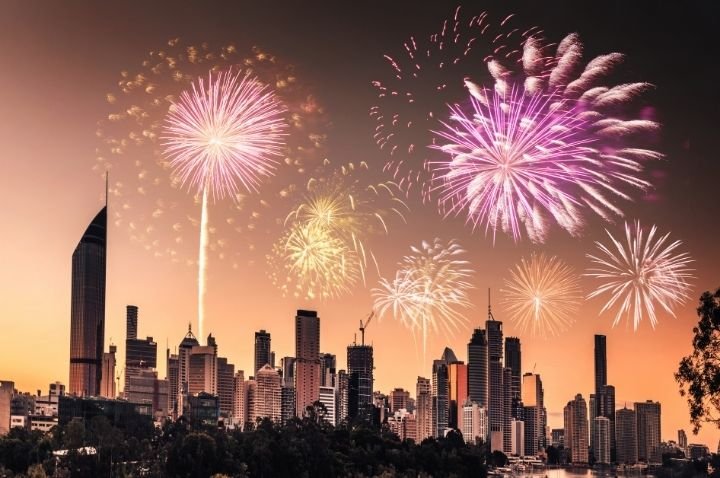 Top 12 Melbourne New Year's Eve Events 2021
New Year's Eve in Melbourne is a big event that is known the world over. The events range from the spectacular fireworks in the city and dockyards to cruises and parties in different restaurants and clubs. It is summertime in Australia which is normally a plea