Top 5 Comedy Clubs in London
---
Can one imagine a life without humour? We at thesqua.re believe the answer is No. What better than to visit a good old comedy club in the city, to relieve yourself of the day's stress and spend an evening in the company of an amazing comedian.
London happens is one of the best cities for comedy clubs in the world, with hundreds of them offering their platforms to legendary and upcoming stand-up comedians. From the funniest comedy gigs in North London, to the new-age stand-up comedy acts in Soho and Central-London, the city has a funny bone literally everywhere! Since most of our holiday apartments in London are located ideally and have the easiest access to every possible means of public transport, we would want to suggest the top 5 comedy clubs for you to have a rib-tickling evening!
1. Downstairs at the King's Head
Head to 'Downstairs at the King's Head' at Crouch End Hill, and spend an evening at one of London's oldest comedy club. This club has kept London entertained for more 30 years now. This underground club has been known to give its podium to new and upcoming comedians for years now and most weekdays, especially Thursdays features some amazing new comedians. If you cannot make it on a weekday, we suggest you to visit on the weekend where the show has more of variety in its acts and also has a relaxed vibe.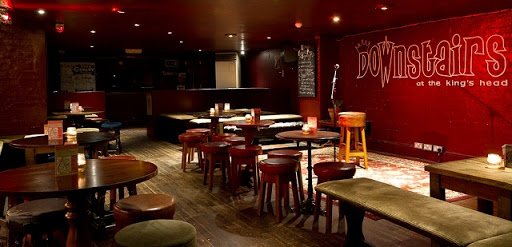 Venue:-
2 Crouch End Hill, N8 8AA
Nearest Tube Station :-
Finsbury Park
Average Cost :-
£7-£12
2. Camden Comedy Club
One of the best features of this 18th century pub is the 'Camden Comedy Club'. On several nights of the week, this relatively new and snazzy place lends its stage to veteran or upcoming comedians. Our recommendation would be the much revered monthly show of 'Laugh Out London' which is a star-feature of the Camden Comedy Club. Great place, moderately priced, amazing staff.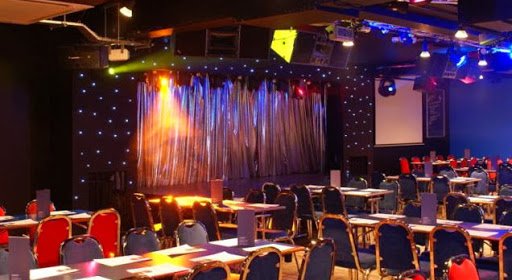 Venue:-
The Camden Head, 100 Camden High St, London NW1 0LU
Nearest Tube Station :-
Camden Town
Average Cost :-
Mostly less than £10 (No fixed price)
3. Leicester Square Theater
The Leicester Square Theater is one of the most reputed venues in the capital city of London. This venue believes in putting up a great show every single time, and features some of the best names in the business. The 400-seater underground regular comedy theatre houses regular comedy nights. Apart from the basement theatre, it also has a venue for theatre and musical performances. Stewart Lee, Bill Bailey, Micky Flanagan have performed here and can be found testing new material from time to time. This stage has comedians from all around the globe. Check out the 'Rat Pack' gang's amazing musical comedy shows here for a hearty laugh that you would remember for life!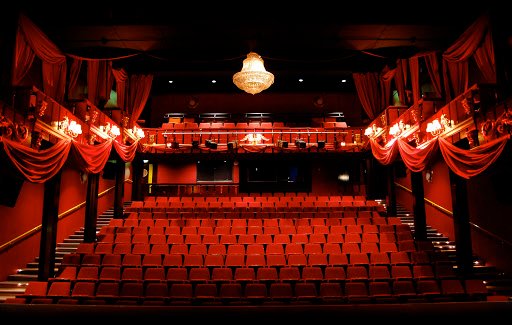 Venue :-
6 Leicester Square, WC2H 7BX
Nearest Tube Station :-
Leicester Square.
Average Cost: -
Varied Prices depending on show.
4. Soho Theatre
We at thesqua.re can swear by the Soho Theatre to be amongst the top 3 comedy clubs in London. London's finest theatre, located on Dean Street, is a major venue for legendary comedians like Sara Pascoe, Doug Stanhope, Aziz Ansari to perform and bestow the audience with hour-long performances. The snazziest comedy club in London attracts the best of comedians from all around the globe and has a large variety to offer in terms of comedy and theatre. It has daily shows and you can catch musical shows, cabaret, performing arts and a lot more in this cathedral of comedy.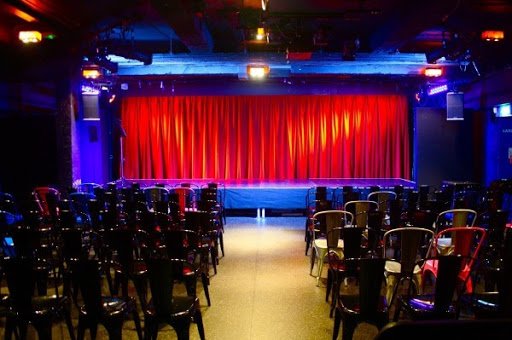 Venue: -
21 Dean St. W1D 3NE.
Nearest Tube Station :-
Tottenham Court Road
Average Cost :-
£10- £20
5. The Comedy Store
Unapologetically the Queen of Comedy Clubs in London, The Comedy Store has been a very famous and an old venture actually. Definitely the pioneering space for 'Alternative Comedy', The Comedy Store has been instrumental in making the lives of many of our famous comedians today. Some of the famous acts to check out here are the 'The Cutting Edge' on Tuesdays, 'King Gong' on the last Monday of every month, and 'The Comedy Store Players' who perform every Wednesday and Sunday of the week. With a large seating capacity of 400 people, this venue has kept London laughing since long!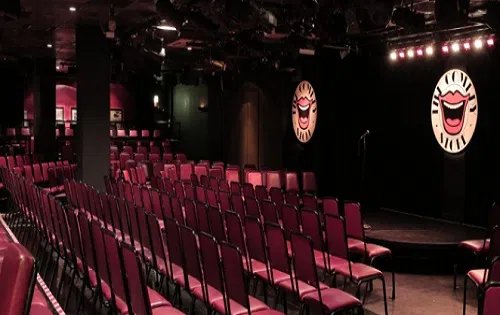 Venue :-
1a Oxendon St., SW1Y 4EE
Nearest Tube Station :-
Piccadilly Circus
Average Cost :-
£9- £25
With such a vibrant comedy scene, there's never a dull evening in the city of London. Check out our high-end serviced apartments in London for guaranteeing yourself a comfortable stay!
---
---
Leave a Reply
Your email address will not be published. Required fields are marked *