Top 5 Features to Look for in a Serviced Apartment
---
Serviced accommodation is the way for business and leisure travellers to experience the best destinations in the world; from London to Paris, Amsterdam, Dubai, Tokyo, Hong Kong, Singapore and New York, all can benefit from the comfort of serviced accommodation. Hotels are a thing of the past, the future lies in accommodation that puts guests first, delivering high quality living spaces that match essential requirements.
Within serviced apartments, there are a variety of features that you can enjoy, regardless of how long you're staying in a city. With all the pleasures and delights of your own home (and more) covered, it is easy to see why they're now the no.1 choice for travellers wanting bespoke living spaces that make their trip and destination come alive. Not only that, but the apartments provide the ideal environment to kick back and relax after a long day's adventure in your chosen destination.
Before you book your future stay in serviced accommodation, here are 5 features to look for in a serviced apartment: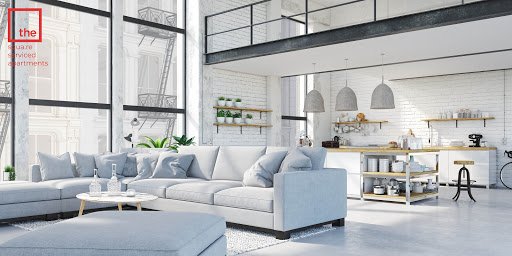 Location
When you plan for your travel, the first thing that you'll look for is the location. It's one of the important features that a person will ask for, and it's always good to double-check the location as sometimes as the location mentioned might not be as convenient as you initially thought. As a traveller, you can do your bit of research by considering how close the apartment is to sights and attractions, how closely it is linked with transport in the city; and last but not least, if you are going for a business trip, see how far the apartment's location is to the intended place of business. All these factors are equally important as you make your decision.
At thesqua.re all of our apartments are centrally located, close to transport connections and attractions, so you can get to where you need to get to, be it the important business meeting or to the major highlights.
Orientation and Welcome kit/packs
Serviced apartments make the traveller feel right at home, without the long bills raised by the hotel in which he had stayed. Mineral water, tea/coffee or a seasonal fruit juice on arrival can be of great impact on a traveller, as he wouldn't be in a frame of mind to go to a grocery store. Serviced apartments in London that are our team at thesqua.re feature welcome packs so you can feel welcome as soon as you walk in through the door.
Arrangements with local service providers
This is another important aspect of a serviced apartment provider! A person on the go always looks for the best services in any travelling experience, and if you get some gym/swimming pool memberships or negotiated deals with local restaurants, travelling becomes the icing on the cake! An important feature of any serviced apartment is the deals that it provides to its prospective customer. Health and fitness are of prime importance to thesqua.re, with some buildings coming with the facilities or gym membership offered to guests staying 30 days.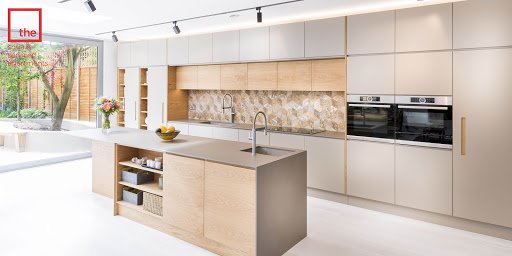 Kitchen equipment
To make a traveller feel at home, a serviced apartment must provide a fully equipped kitchen. A traveller may look for a fridge, cooking appliances such as a microwave oven, crockery, cutlery, washing up facilities, etc. These facilities are always offered at thesqua.re as we recognise the importance of having your own space to be the true master of the kitchen.
Excellent quality mattresses
The most important requirement of a regular traveller is to get a good night's sleep and for that, some excellent quality bedding and mattresses are the key. It plays a major role in a guest's stay at least. Many times, frequent travellers have posted negative reviews after staying in luxury serviced apartments that they had uncomfortable stay and didn't sleep properly, leading to chronic pain.
However, at thesqua.re we ensure all of our mattresses are in prime condition so you can get the best night's sleep that you need to for the day and adventure ahead.
---
---
1 Comments
Dinesh
That was really a great Article. Thanks for sharing information. Wish to see much more like this.
---
Leave a Reply
Your email address will not be published. Required fields are marked *