Top Five Live Music Venues in Paris!
---
From century old troubadours to present day melodies, Paris is known to enjoy the finer tunes and words in existence. Being a birthplace of countless musical milestones and venues, the streets of Paris are filled with musical gems; some hidden and some easy to trace.
thesqua.re brings you a list of top five venues to explore the tunes of Paris this year.
1. Le Divan Du Monde (Eclectic Music, Electro, Rock)
75 rue des Martyrs, 75018 Paris
Metro lines nearby: Pigalle or Abbesses (Lines 2, 12)
Balancing in the clubbing scene and world music concerts, Divan Du Monde, brings in perfect harmony between the past and present with its décor and feel. A hidden gem for night plans, the music menu changes every night at the concert hall. It is advisable to check the programs and prices for the music piece that is to go live at the venue beforehand. The place echoes with the tunes of rock, pop or electro concerts. It is safe to say, there is always an extraordinary event taking place at Divan Du Monde. Explore more such hidden gems, during your extended stay in Paris.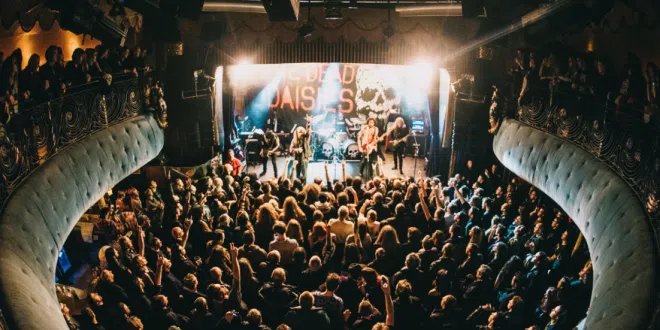 2. Sainte Chapelle (Classical Music)
8 Boulevard du Palais, 75001 Paris
Métro lines nearby: Cité (Line 4) or St-Michel (4 and RER B)
Built in the 1250's, the gothic style building is a treat for the eyes and ears. The classic music played at the venue adds on to the beauty of the multicoloured glass stained windows. This once in a lifetime experience can be elevated with a glass of champagne. The price of adding a VIP-place + Champagne for your night would cost 54€. If you are worried about adding on to the cost of your trip, we suggest enjoy your night of music, whilst you spend on serviced apartments in Paris as your stay option.
There are a number of classical concerts planned in the chapel as well. Lose yourself in the fine tunes of Paris this year with a visit to Sainte Chapelle.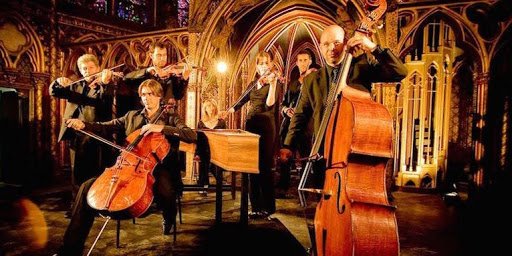 3. Les Trois Baudets (French Eclectic Music)
64 Bd de Clichy, 75009 Paris
Métro lines nearby: Blanche (Line 8)
Opened in 1947 by music executive Jacques Canetti, Les Trois Baudets is a musical landmark and a hub for singers, songwriters and artists of all sorts. The chic modern venue has a bar upstairs and a multilevel theater downstairs. The uniquely shaped hall in the basement of the building is known for its impressive light show and studio-quality acoustics. The place is known for putting a spotlight on various unsigned artists who have become established names with impressive discographies such as Katel, David Giguère, Joseph d'Anvers, Pauline Croze, and many more.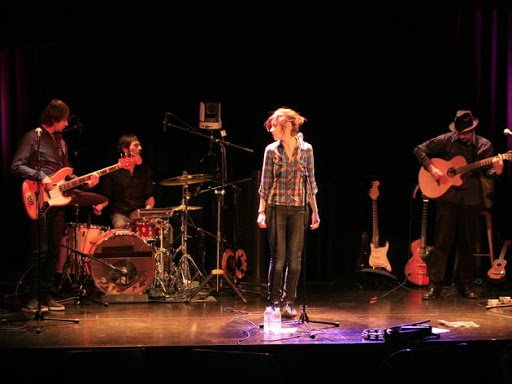 4. Les Disquaires (All)
4 rue des Taillandiers, 75011 Paris
Métro lines nearby: Bastille, Breguet-Sabin, Ledru-Rollin (Lines 1, 5, 8)
A bar with great music was impossible to miss this list of live music love. The music in this bar ranges from lyrical singing, jazz, soul to funk and rock. The venue also has DJs for an electro and RNB ambiance. An ideal place for an after-hour plan, the minimalist style bar offers great tunes and melodies to remember Paris. Do visit the bar during your short stay in Paris.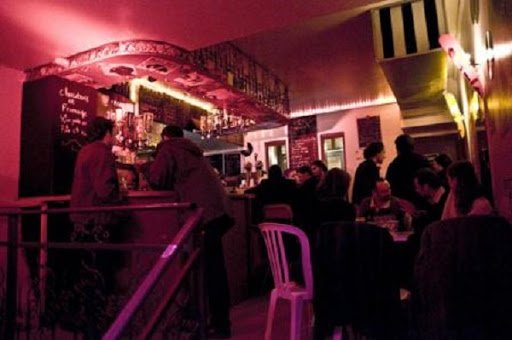 5. Caveau De La Huchette (Jazz)
5 rue de la Huchette, 75005 Paris
Métro lines nearby: St-Michel (Line 4, RER B)
Open all year and every day, this club holds a jazz band performance every evening! The vibrant atmosphere filled of joy, dance and music celebrates the locals and visitors alike. Filled in with an infectious beat and dancing couples, the place is a must go music venue if you are in Paris.
Plan your Paris stay with thesqua.re and explore the musical notes of the capital on your own time-table. The luxury serviced apartments of Paris, tunes your stay with a melody.
LOOKING FOR MORE GREAT IDEAS AND TIPS LIKE THESE? REGISTER YOUR INTEREST AND GET THEM SENT STRAIGHT TO YOUR INBOX!
---
---
Leave a Reply
Your email address will not be published. Required fields are marked *