Top 5 Places to Try Bagels in New York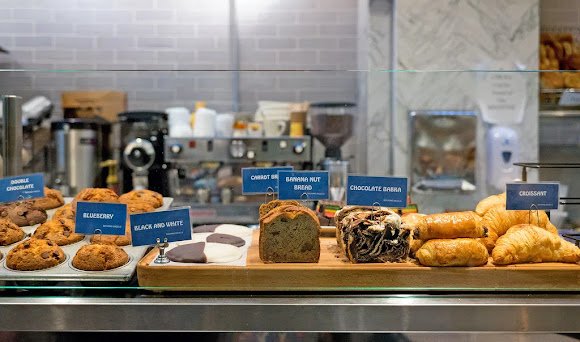 Best Places to Try Bagels in New York
From pastrami sandwiches to pizza dough, New York is known the world over for its iconic culinary offerings. Whether you're in The Big Apple for business or pleasure, there's nothing better than a genuine New York bagel to start your day, and with plenty of outlets around, it's no wonder so many visitors choose to escape their furnished apartments of a morning and breakfast out. Boiled, baked and liberally coated with cream cheese, fish rashers and eggs, every bagel is unique and individually customised for some of the best takeout food available.
Here are a few of our favourite places to try bagel in New York:
1. Orwasher's Bakery
An old-school artisan bakery, Orwasher's is known for producing some of the best bagels in the Upper East Side. Using a high-tech steam oven rather than the classic boiling and baking method, every bagel comes out with a gorgeous glossy finish, ensuring that these beauties look as good as they taste. The wider menu is just as delectable, with a range of Jewish rye well befitting the historic kosher spot, not to mention European-style loaves and rustic wine bread made from the grapes of Long Island's Channing Daughters Winery.
Address:
308 E 78th St., New York, 10075
Opening Timing: Mon-Sat 8am-7pm & Sun 9am-4pm
2. Tompkins Square Bagels
Situated in the heart of New York's East Village district, this 25-seat café serves hand-rolled bagels, homemade lox, and excellent cheese, eggs and bacon. Though queues can be long, the wait is worth it – in addition to the classic boiled and baked formula, Tompkins Square Bagels also offers "old school" versions, smaller and chewier, as well as over twenty different flavours of cream cheese. What could be better of a morning than sipping coffee at a table, watching bakers boil rings of dough in the open kitchen, and tucking into a chocolate-chip cream cheese covered New York staple? With bagels like these, it's no wonder some people travel in from neighbouring Brooklyn for this best-kept secret.
Address: 165 Ave A, New York, 10009
Opening Timing: Open Every Day 6am-10pm
Read More: The Top Pizza Places in New York
3. Bagel Oasis
With over fifty years of experience, this Queens-based bagel maker serves classic round bagels 24 hours a day, seven days a week. The hand-baked rounds come in all the familiar flavours, and are always generously stuffed, whatever your choice of filling. Cream cheese, lox and whitefish salad are always on the menu, and a huge range of serving platters makes Bagel Oasis ideal for sharing. They also deliver, so even apartments in the Upper East Side can enjoy fresh Queens bagels straight to the door.
Address:
18312 Horace Harding Expy, Queens, 11365
Opening Timing: Open 24/7
Price Range: $1-7. Platters $30+
4. Black Seed
This one's a bit of a cheat to be honest, because the bagels at this popular chain are not strictly New York-style. The brainchild of two experienced restaurateurs, Black Seed bagels are more of a cross between a Big Apple bagel and a Montreal bagel, rounds that are chewy and dense, but are boiled in honey water and baked in a wood-fired oven. They are still delicious though, and are best enjoyed with Black Seed's creative choice of toppings, like beet-cured lox, to really bring out that subtle sweet flavour. Multiple locations means that Manhattan Island is plenty furnished with Black Seed outlets, so you're likely to run into one wherever your apartment. We've gone for the Tribeca one in Lower Manhattan for its proximity to the Hudson River boardwalk and World Trade Center plaza.
Address:
200 Vesey Street, New York, 10080
Open Timing: Mon-Fri 7am-5pm & Sat-Sun 9am-5pm
Read More: The Best Ice Cream in New York
5. The Bagel Store
You may remember the culinary craze of 2016 that was the rainbow bagel – prismatic bagels furnished with Funfetti cream cheese, among other extravagant toppings. Turns out that was the work of this seminal Williamsburg bakery. Located in northwest Brooklyn, The Bagel Store's highly creative menu also includes such goodies as pretzel bagels, cragels (croissant-bagel hybrids), rolls, wraps and platters, layered with elaborate cream cheese flavours like bacon or cannoli. And for those traditionalists, the sandwich selection is also excellent, making for a café-bakery that combines the best and the rest.
Address:
754 Metropolitan Ave, Brooklyn, 11211
Opening Timings: Open Every Day 7am-6pm
Price Range: $3-9
BONUS: Barney Greengrass
Okay, hear us out. This Upper West Side restaurant deli may be a little on the expensive side, but there is a very good reason why: its bagels are legendary! A madhouse at breakfast and brunch, the bagels here are just one component of gargantuan serving platters, topped with smoked fish (sturgeon or Nova Scotia salmon), your choice of eggs, cream cheese, and furnished liberally with salad garnish and a range of extra toppings. Cheaper options on the menu also include creamy egg salad, cold pink borscht and matzo-ball soup, ensuring there's something for everyone. Step out from your apartment and head down to this staple of New York cuisine – we promise you won't regret it!
Read More: 10 Unique Street Foods You Must Try While You are in New York
Address:
541 Amsterdam Ave, New York, 10024
Opening Timing: Tue-Sun 8am-6pm
Price Range: $10-20. Cash only
---
---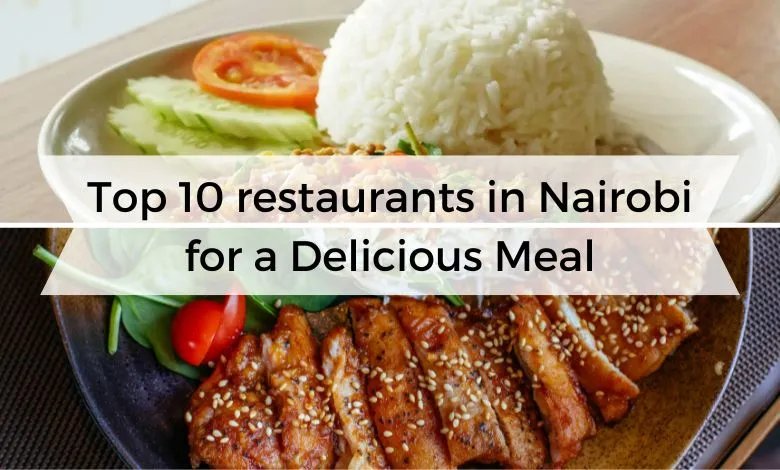 Top 10 Restaurants in Nairobi for a Delicious Meal
Abhishek Kapoor
05 Sep 2023
Nairobi, sometimes known as the "Green City in the Sun," is a thriving metropolis in East Africa's center. Its vibrant environment and globally diverse population provide a distinctive fusion of cultures, culminating in a melting pot of culinary influences tha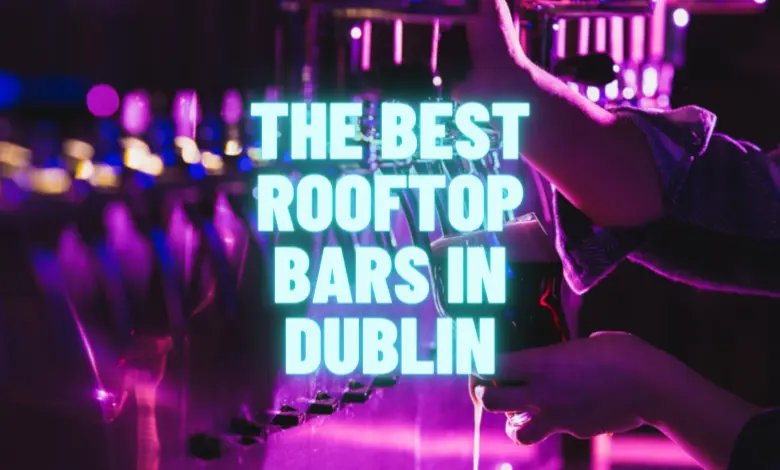 The Best Rooftop Bars in Dublin
Mugdha Kilnake
01 Sep 2023
Dublin is an exciting city, where the excitement extends beyond the streets and reaches new heights. In this blog post, we will unveil the city's hidden gems and discover the best rooftop bars in Dublin. Imagine sipping on handcrafted cocktails, surrounded by
Top 8 Dog-Friendly Restaurants in Copenhagen
Mugdha Kilnake
04 Aug 2023
Dogs in Copenhagen are more than simply pets; they are part of the family. As a result, there are many venues where dogs are accepted, including restaurants that welcome our four-legged companions. If you are travelling with your dog and wish to enjoy wonderfu