Top 6 Places to Shop in London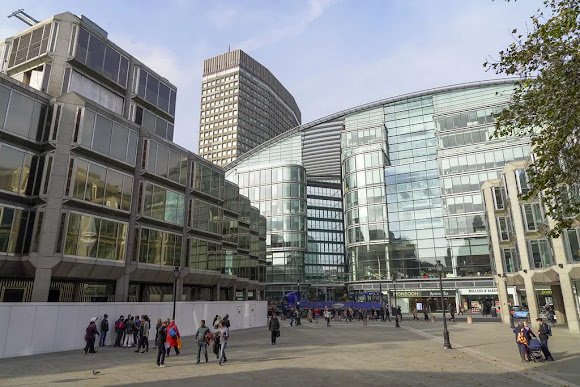 Most major cities around the world have fantastic opportunities for shopping which most visitors love to take advantage of. London is no exception in that respect.
London is an exciting place to shop because it is simply so varied. There's high end luxury goods in places like Knightsbridge and Mayfair, quirky oddities in Covent Garden and Camden, large shopping centres such as Westfield as well as world famous department stores like Harrods and Selfridges.
There are, as you would expect from a historic city, areas of London which are completely defined by the merchandise that can be procured there. Some shopping areas, for example, sell almost nothing but art or men's fashion, others just seem to sell antiques.
Here are some of the best places to shop in London and the reasons why:
Oxford Street
'The most famous street in London for shopping' sounds a bit mundane. 'The legendary centre of shopping in London' sounds a bit more spectacular.
The accolades bestowed upon Oxford Street are many but is does have its drawbacks. Modern shopping centres laid out on multiple floors are certainly a more ergonomically pleasing way to shop when compared to a traditional High Street. Which, essentially, is what Oxford Street is.
Its 'legendary' status also makes it busy. Extremely busy. If visiting on the weekends can be avoided, then do it. First thing in the morning is the only time to beat the major crowds, though it's difficult to appreciate how much quieter it is given the fact that it is still insanely busy.
On the other hand the positive aspects of Oxford Street are obvious. The variety is almost unparalleled. There are over 300 shops along its pavements and although they are constantly changing (as is the plight of the modern High Street) they still consistently offer a range of paraphernalia and wide choices of fashion from international and British designers.
Selfridges, the world famous department store on Oxford Street, offers fashion, furniture and much else in between, including fabulous food. It's worth visiting even just to see the latest window displays.
Some of the famous stores here include Topshop, Primark, John Lewis and Debenhams and the street can be accessed from the stations of Piccadilly Circus, Tottenham Court Road, Marble Arch, Bond Street and of course Oxford Circus.
Westfield London
The complete opposite of Oxford Street has to be Westfield London, a shopping mall based on the American design. It can boast an almost identical 300 odd shops but has the advantage in that they are all situated closer together over multiple levels.
The stores include all the usual brands including Lego, Debenhams and an Apple Store and there's lots of other smaller stores to enjoy too. There's even a more 'upper class' area called The Village where brands such as Louis Vuitton, Burberry Versace, Gucci, Dior and Tiffany have a presence.
It is also a shopping experience which guarantees to keep you dry. Invaluable at times in London!
The centre is located in White City in the borough of Hammersmith and Fulham and is not to be confused with its sister mall, Westfield Stratford City. As with any modern shopping centre it has a number of other facilities available, just in case anyone feels the need for a break from shopping.
There's the obligatory cinema (17 screens), plenty of entertainment for kids including a KidZania (a place where kids can do adult jobs for the day), as well as plenty of options for eating too.
Getting there by public transport is easy, there's a choice between stations at White City, Shepherd's Bush, Shepherd's Bush Market and Wood Lane.
Bond Street
For a taste of sophistication, head over to where the rich and famous like to shop. Bond Street is where the traditional designer brands like to call home as well as new and well renowned designers from the UK and around the world.
It's also a place for people who have extravagant tastes or people with money to burn.
This opulence isn't a new thing. Bond Street has attracted the well to do for a few hundred years. Nowadays the continuing elegance of the place is in the hands of outlets such as Jimmy Choo, Louis Vuitton, Chanel, Dolce Gabbana, Burberry, Mulberry and Ralph Lauren. Brands that most people can't afford but still enjoy a good look at.
It's not just designer apparel either. Tiffany & Co also have an outlet in the area, as do Cartier.
Bond Street is also famed for its antique shops too. In fact, the world's oldest and arguably the most famous auction house, Sotheby's is located here as well.
If looking for Bond Street on a map, it is actually made up of two roads, Old Bond Street and New Bond Street. Public transport-wise, the nearest stations are Bond Street, of course, but also Oxford Circus, Piccadilly Circus and Green Park.
Or, for people that want to stay nearby and are happy for a small hotel room at an outrageous price, the infamous Ritz is just up the road.
For everybody else, there are generously apportioned, luxury apartments from theSqua.re nearby too.
Covent Garden
What it lacks in size it more than makes up for it in variety. Covent Garden can actually boast three separate markets. Apple Market (not to be confused with the Apple Store, also at Covent Garden) sells antiques, art and accessories, as well as a number of homeware stalls.
The seven day a week East Colonnade Market sells all sorts and is the definition of variety in itself. If it has a speciality it is probably homemade items and knick-knacks. Knit-wear is featured on a few stalls too.
Jubilee Market is also on all week but the content changes every day. Some days it's possible to pick up a bargain antique, other days it's clothing.
As well as the markets there are also a number of retail shops in the area, including fashionable apparel for women, men and kids. This includes designer brands too like Paul Smith, Hackett as well as Dior, Burberry and all the usual suspects.
Pottering around on foot is definitely the best way to enjoy Covent Garden but it can be tiring. Luckily, the area is stocked up with cafes and delis and numerous coffee shops.
Covent Garden is also in the middle of the cultural centre of London. This is where London's theatre district is as well as the Royal Opera House.
Like most shopping areas in London getting there is easy by public transport. Covent Garden station takes you right into the action but it is also walkable from Embankment, Charing Cross and Leicester Square.
Carnaby Street
A list of great places to go shopping in London for the achingly cool in the swinging sixties would likely have had just one place on the list. Carnaby Street.
This place has actually been the launch pad of several styles over the last few decades, most notably it was where the 'mod' movement unofficially started off.
Today, it still has a toe dipped into the water of what people would call cutting edge, however, there's also a lot of high street retail and high end designer outlets in the mix too.
People who simply love fashion in all its guises will have a ball on Carnaby Street. Everything is here. The well known brands sit alongside unique boutiques and up and comers.
It's not a bad place to come to for a spot of grub either. There are more than 50 restaurants in the area, as well as cafes and plenty of pubs and bars. As with most places in London numerous international cuisines are on offer.
The nearby Kingly Court is a three storey food and drink paradise and is a great place to relax in the summer thanks to the open air courtyard.
Carnaby Street is off of Oxford Street and Oxford Circus station is close by. It's also walkable from Piccadilly Circus station too.
King's Road
Here's another area of London that burst onto the scene in the 1960s and enjoyed major prominence through to the 1970s too.
It's still a well respected shopping area and is known to be favoured by the odd celebrity too, so it's worth keeping a camera handy at all times!
Nowadays, it's an eclectic mixture of lots of different retailers. The High Street brands are covered, as are the designer labels. There's also some famed homeware places along here with a few well known interior design brands like Habitat, Peter Jones and Heal's. Vivienne Westwood's shop is also along here.
Amongst all that, the King's Road now has a reputation for the quirky, the vintage and the downright tacky, making it an ideal place to search for gifts. Nearby there is also the Chelsea Antiques Market, another great place to seek out souvenirs and of course pick up that artefact nobody knew was needed.
King's Road is in the upmarket area of Chelsea and is best reached by walking from Sloane Square station.
---
---
Top 12 Theatres in Singapore for the Best Movie Experience
Singapore is a bustling metropolis noted for its rich cultural tapestry. The city has a thriving film industry that caters to a wide range of tastes and inclinations. Moviegoers in the Lion City have the opportunity to see films in world-class theatres. These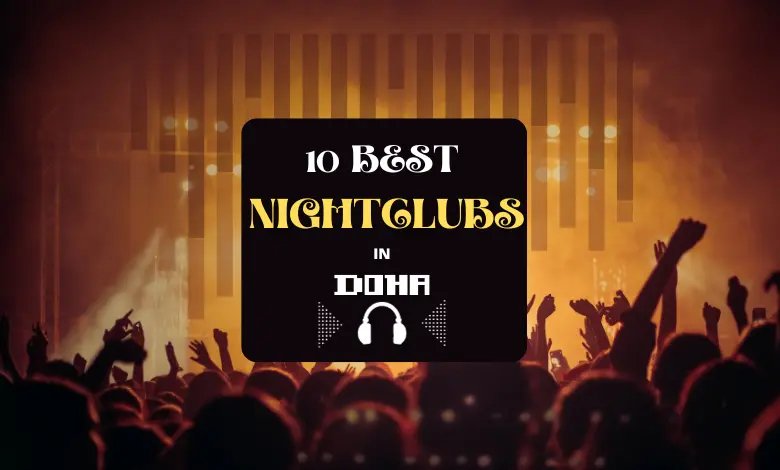 10 of the Best Nightclubs in Doha to Check Out
Abhishek Kapoor
19 Oct 2023
Doha, the crown jewel of Qatar is a luxurious destination for party animals worldwide. As the sun kisses goodbye beneath the dazzling skyline, the city gets alive with a pulsating beat. The night clubs in Doha create an electrifying atmosphere. Encouraging ev