Top business events in Tokyo 2018/2019
---
Tokyo is one of the most popular destinations in the world for business travellers. Not only is it home to some of the world's best known corporations, it also has a huge number of events taking place each year which specifically target the corporate market. Here are some of them to look out for in the coming months.
Building Maintenance Human Fair and Clean Expo - 20 November 2018
Taking place at the Tokyo Big Sight, this is Japan's largest trade show aimed at companies working in the facility maintenance industry.
Women's Expo Tokyo - 30 November 2018
An expo aimed solely at working women with purchasing power. This includes executives who work for multinational corporations through to young working mothers and more mature workers. The Expo aims to arm women from all walks of life with the means to be able to better themselves.
Event Japan - 29-30 January 2019
This is an event that will interest companies and individuals working in the consumer and carnivals industries. There will be exhibitions dedicated to games, rides and playground equipment as well as sound, lighting and special effects innovations.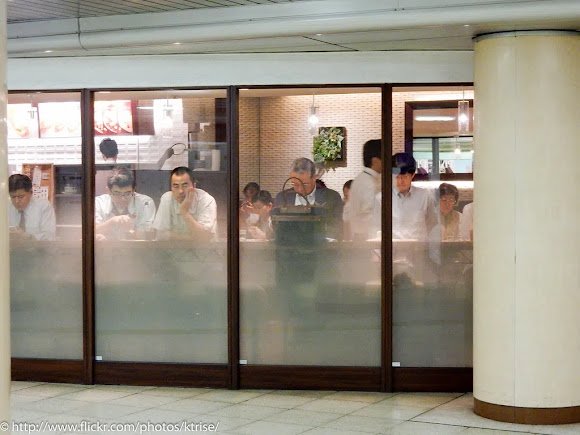 Technology for Marketing and Advertising - 7-8 February 2019
If you work in the world of marketing and find yourself in Tokyo at the beginning of next year then this is an event not to be missed. This is one of the biggest marketing events to take place anywhere in Japan and it attracts around 12,000 visitors annually.
Part of the attraction is the attendance by some of Japan's leading brands including, Sony, Panasonic, Toyota and Canon.
Tokyo International Gift Show - 12-15 February 2019
This is a trade fair which will be circled in the calendars of anyone working in a business that sells handicrafts and gifts. There're a lot of things which could be considered as gifts which is why the range of products displayed here is so huge. If you have an interest in jewellery, gold and silver gifts, children's play, fashion accessories, crystalware, pens, bags, art and craft or any other kind of general gift then this is the place to visit for new ideas.
Japan Shop Design - 5-8 March 2019
If you work in the retail industry and sell your wares through hight street shops then this may be well worth a look. Its aim is to demonstrate advancements in shop design and it will showcase the latest technology advancements in commercial space design.
There will also be other store systems and tools which are designed to help retail businesses run more effectively.
Japan International Franchise Show - 6-8 March 2019
Looking for your next big business idea? If you don't want to start a business from scratch then a franchise show might be a good place to visit. There will be new technologies and trends on display that you may not otherwise have considered. The exhibition is also considered one of the world's best in terms of franchise offerings in the food and beverage industries.
If food and beverage is not the business you're looking for, product deliveries, and elderly care are other franchises that will be on display which are considered to be sound investments at this time.
Big Data Management Expo - 8-10 May 2019
If you are a software professional or work in another aspect of the IT industry then this expo should be of interest. It attracts businesses and individuals from all over the world who want to do business with companies that provide data management systems, most of whom are represented here.
If you're in IT and work in sales, system integration, information system management or have purchasing power for IT systems in another capacity, then this will be of interest.
Hr Expo Tokyo - 29-31 May 2019
The expo to visit if you work in HR. The exhibitors will be displaying everything to do with the development of the human resources team of a company. Whether that be education and training options, recruitment, technology in HR (such as personnel management systems) or employee engagement and support, this expo will have something of interest.
It's also a great place to interact with people working in global human resources.
Accommodation in Tokyo
If you're looking for accommodation and your company doesn't have corporate housing in Tokyo then consider the alternatives. If you've spent all day walking around an expo then you're unlikely to want to spend your downtime in a single hotel room.
Companies like thesqua.re offer serviced apartments in Tokyo which are large and luxurious enough to relax in on your treasured time away from business.
---
---
Leave a Reply
Your email address will not be published. Required fields are marked *