Top Marks from ASAP
---
The House of Modern Living (MoLi) is pleased to announce that their apartments in the Avantgarde development in the heart of Shoreditch have received top marks from the Association of Serviced Apartment Providers (ASAP) through their quality assessment programme for the serviced apartment sector in the UK.
Recently evaluating several of the apartments within the MoLi portfolio, James Foice, of ASAP, had this to say: "What a stunning apartment and what a great development Avantgarde is. The scoring is interesting and recognises the excellent quality achieved certainly in Avantgarde. The scores [for] the bathroom [are] the highest scoring bathroom [figures] that we have seen within the ASAP mix to date. I have to say what I have seen of your product is very impressive indeed."
MoLi's serviced apartments are designed with both the corporate and leisure traveller in mind, offering an incomparable alternative to other forms of accommodation available in London today. With a clientele including prominent investment banks, IT firms, relocation companies and Fortune 500 companies, MoLi possesses the resources, expertise and dedication to ensure all their guests receive exceptional service and enjoy comfortable, tasteful accommodation.
The high quality of MoLi's serviced apartments, not only in London but around the globe, give relocation professionals peace of mind and worldwide access to an extensive network of stylish yet flexible accommodation options that fit the majority of HR budgets on a weekly, monthly or annual contract basis.
ASAP is the professional body allied with the serviced apartment sector in the UK, of which MoLi is a member. For more information about our serviced apartments visit our website: www.thesqua.re.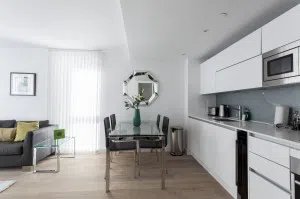 ---
---
Leave a Reply
Your email address will not be published. Required fields are marked *