The Short Travel Guide to Beijing in 2022
Beijing, the capital of China, holds many ancient treasures that entice and allure travellers every year. We all know about the Great Wall of China and the Forbidden City. But it's more than just a centre of relics of the Imperial dynasties.
There are many other attractions to see, hordes of restaurants to indulge your appetite, a nightlife that is far more lively than you may suspect and a transport system that is easy to navigate. Plus, there are many serviced apartments here that are fully furnished, ready for you to move in.
Best Accommodation in Beijing
When staying in a new city, you need somewhere that has a bit of the familiar about it but still has its own slice of getaway style. Our serviced apartments in Beijing will become your second home in no time at all.
They have stylish and deluxe furnishings that provide a welcoming allure and come fully equipped with amenities like a fully equipped kitchen, free Wi-Fi, high-quality linens and more that create the perfect stay. As our serviced apartments are the best places to stay in Beijing, you will have a base to return to after a long day of city exploration.
Top Tourist Attractions in Beijing
Like any major city, it's the landmarks and attractions that lure in the tourists. Beijing is no exception to this rule. Its old and ancient icons are the big draws but so are its commercial streets, wildlife and more.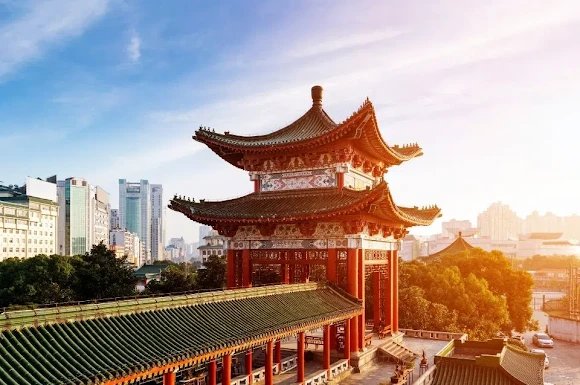 Tourist Attractions in Beijing
Whether you're an amateur historian who wants to say they've walked part of the Great Wall or an avid traveller who wants to see the many sides of the city, you have much to see. These are some best tourist attractions in the travel guide to Beijing that you should try :
1. Great Wall of China
If there's one attraction that needs to be witnessed (or walked!), it's the Great Wall of China. Millions visit this attraction every year, while some do charity events to walk across the remains. While the whole wall is not fit for walking across, you can go to different sections that remain standing. A symbol of China's long history and dominance of Asia, even if you choose not to walk it you still need to take a picture at least.
Address: Huairou District, China
2. Forbidden City
If you want to explore where the ancient dynasties of China ruled, then now is your chance. A palace complex with a total area of 720,000 square meters, it is the largest palace in the world and will leave you astounded. Inside, there is the Palace Museum that will tell you everything you need to know and open your eyes to the world of Imperial China right through to the downfall of the Qing dynasty in 1911.
Address: 4 Jingshan Front St, Dongcheng, Beijing, China, 100886
3. Summer Palace
This impressive feat, much like a lot of the remnants of Imperial China, is an ensemble of lakes, gardens and palaces that were a part of the Qing dynasty's personal estates. Longevity Hill and Kunming Lake function as some of the main features, bringing the area to a total of 2.9 square kilometres. Funnily enough, you will find that three-quarters of this area is water, making it a serene and tranquil space.
Address: 19 Xinjiangongmen Rd, Haidian District, China, 100091
4. Temple of Heaven
This stunning and opulent imperial complex of religious buildings is one of many great cultural attractions in China's capital. Centuries ago it would've been visited by the Emperors of the Ming and Qing dynasties, especially when they were praying for good harvests or victory in battles. Come here and take in one of the many marvels of China. If you're a fan of the Confucian method, then this a must-visit.
Address: 1 Tiantan E Rd, Dongcheng, China, 100061
5. Beijing Zoo
Covering an area of 89 hectares, it has one of the largest animal collections in the whole of China, with the zoo and its aquarium featuring 450 species of land animals and over 500 species of marine animals. It's a wild day for all involved. You don't need to be young at heart to enjoy this place, just an admirer of nature.
Address: 137 Xizhimen Outer St, Dong Wu Yuan, Xicheng District, Beijing, China
Read More: 18 Must-Visit Attractions in Beijing
Best Restaurants in Beijing
Everyone loves Chinese food, and it's safe to say that the capital serves up some of the best. But it's not just the traditional cuisine that you have to look forward to, there are other cuisines available when you keep your eyes peeled.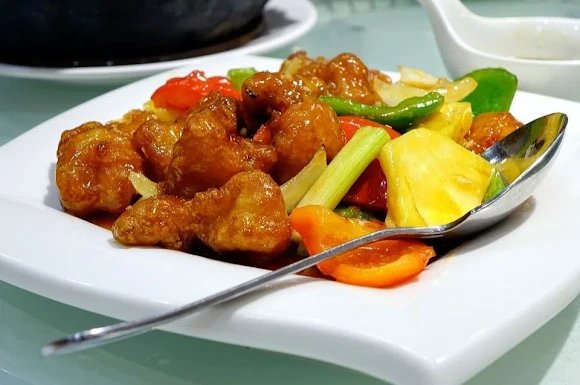 Restaurants in Beijing
From smaller, cosier establishments to opulent dining experiences, you'll find plenty to love about the foodie scene in Beijing. Here are a few of the top restaurants that you should try in Beijing:
1. Haiwanju
If zhajiangmian (noodles with soybean paste, if you don't know) sounds good to you then this will be one of the top spots in the city for you and your rumbling appetite. Also featuring vegetable side dishes, and a variety of others including deep-fried starch chips and peking shredded pork, you should expect big portions and a rowdy local atmosphere.
Address: 11号 Zeng Guang Lu, Haidian Qu Beijing Shi, 100006, China
2. Yuebin Restaurant
One of the first privately owned restaurants, since 1980 it has consistently delivered on flavours and textures. Small though it may be, it is a local favourite thanks to its reasonably priced foods that don't cut back on quality. Traditional Chinese homestyle dishes are what you can expect here so be prepared for lots of wok-fried tofu and cabbage rolls, amongst other things.
Address: Yue Bin Fan Guan ( Cui Hua Hu Tong Dian ) Dongcheng Qu Beijing Shi, China
3. Haidilao
Regarded as a national treasure by all those who come here, this hot pot chain has a high level of service and is endearingly popular so don't expect to get a table straight away. When you manage to sit down you'll be treated to a wide array of aromas and dishes that will fill your soul in no time at all. Always something that you want to share with friends and family.
Address: China, Beijing, Chaoyang, Datun N Rd
4. Moscow Restaurant
Serving locals since 1945, this restaurant was once considered the most prestigious dining experience in the nation, long before the current boom that has made China one of the world's economic powerhouses. But even the passage of time can't do much to overturn its reputation. The dining hall is still impressive to this day and can still call itself one of the best Western restaurants in the country. Expect live music and more to go alongside typical Russian classics.
Address: Zoo, Xicheng District Beijing, China
5. King's Joy
When you want to tuck into vegetarian foods, or simply want a meat alternative, this restaurant delivers precise and well-presented foods that have a beautiful aesthetic and are packed full of flavour and taste. You will be more than happy here even if meat is a constant. Give your taste buds something healthy to indulge in.
Address: 2 Wu Dao Ying Hu Tong, Dongcheng Qu Beijing Shi, 100027, China
Best Nightclubs & Bars in Beijing
You might not think it, but Beijing is a top spot to party. Nightclubs and bars can be found all over the place that serves up an array of experiences that will leave you dancing and raving well into the early hours.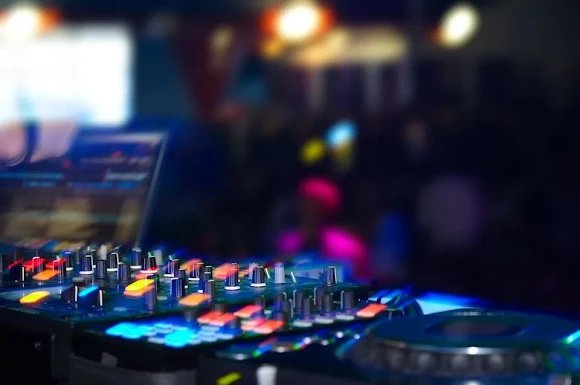 Best Nightclubs in Beijing
Never party alone though. Be sure to take a few friends with you for a great ride. Here are a few of the top clubs and bars in the Beijing visitors guide which is highly recommended :
1. Club Mix
Two floors, each of which plays different types of music, make up this fantastic nightclub. You will have a mix of indie and rap music to look forward to. Bring a friend to two here and party for as long as needs are and hit all the right notes on the dance floor. Take in the jubilant crowd and become one with their ecstatic moves.
Address: Gong Ren Ti Yu Chang Bei Lu, Chaoyang Qu Beijing Shi, China
2. V Plus Lounge
A vibrant dance floor that is always crowded with the biggest ravers and a rooftop bar that caters to all those that are close to crashing out give this night venue its top-tier reputation. Na Ying, a Chinese pop star, owns this establishment and knows exactly what the clientele requires after a long week of hard work or aimless exploration. Don't forget to take in the view from the rooftop bar and enjoy the bistro food that it serves too.
Address: Top Floor, Building No.3, China Red Street, Bing-2 Gongti Donglu, Sanlitun, Chaoyang District Beijing, China
3. Modo Ultra Club
A club in a shopping centre? You read that right. Opening its doors when all the shops are shut, you and your friends can party after dark and have excellent DJs from South Korea playing the tunes and beats to get your feet moving. Buy a few bottles of your favourite booze and get ready for a night that you won't forget.
Address: 4/F U-Town Shopping Mall, Chaowai Dajie, Chaoyang Beijing, China
4. Latte
No, it's not a coffeehouse. This is one of Beijing's free-ticket clubs and isn't afraid to play cheesy music to appeal to the hordes of locals that fill this place up week by week. Be sure not to miss it off your list when you fancy a wild night that is full of weird tunes and plenty of misadventures. Obviously, the night is improved by the company you keep so drag your group along to this hotspot.
Address: Ying Feng Bei Lu, Fangshan Qu Beijing Shi, China
5. Destination
A huge icon on the nightclub scene in Beijing, this LGBTQ club is not be missed. It has a fantastic line-up and blasts out plenty of great tunes into the night. Grab a few drinks and take in the vibrant and intoxicating atmosphere. You certainly won't regret spending a whole night partying away in one of the city's premium and most popular night club.
Address: 7 工体西路, Chaoyang Qu Beijing Shi, China
---
---
Top 12 Theatres in Singapore for the Best Movie Experience
Singapore is a bustling metropolis noted for its rich cultural tapestry. The city has a thriving film industry that caters to a wide range of tastes and inclinations. Moviegoers in the Lion City have the opportunity to see films in world-class theatres. These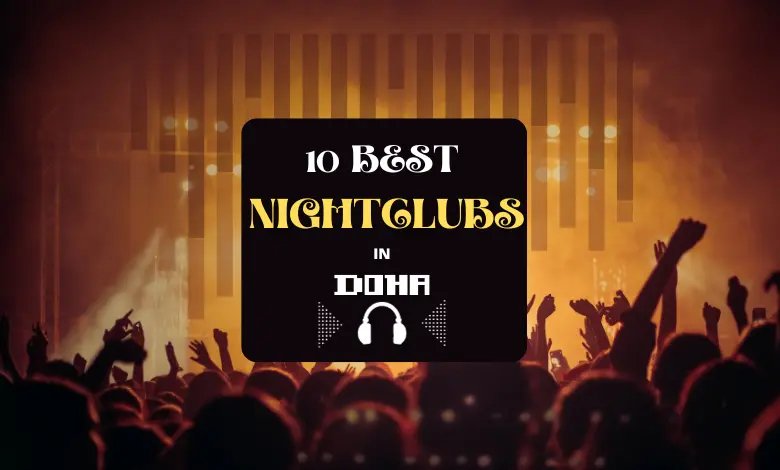 10 of the Best Nightclubs in Doha to Check Out
Abhishek Kapoor
19 Oct 2023
Doha, the crown jewel of Qatar is a luxurious destination for party animals worldwide. As the sun kisses goodbye beneath the dazzling skyline, the city gets alive with a pulsating beat. The night clubs in Doha create an electrifying atmosphere. Encouraging ev