Uitmarkt Amsterdam 2018 event - Things to Know Before You Go
---
Uitmarkt Amsterdam 2018 is not only the largest of the yearly cultural events in Amsterdam, it is also the official opener of the Dutch Cultural season.
The festival is a yearly event, taking place at the end of August, this year it falls on the weekend of 24-26 August. It's a festival that contains a huge variety of cultural mediums, this includes cabaret and dance, music, opera and theatre, amongst many other offerings too unique to categorise.
This pulsating three days crams in over 2,000 acts into more than thirty venues in the cultural heart of the city, namely the Museumplein and Leidseplein areas. The main stage for the event is in front of the Scheepvaartmuseum, providing a beautiful backdrop for the main events.
Over 500,000 people enjoy the shows during the event, all with the added bonus that it is completely free!
If you want to get to grips with the diverse cultures you can find across the Netherlands, Uitmarkt Amsterdam is a great place to make a start.
One of the main attractions of the Uitmarkt is to get the benefits of free previews into what is coming to theatres, music and concert halls around the Netherlands in the coming year. Every genre is represented and every genre offers events from seasoned performers to relative newcomers to their field.
Music at Uitmarkt Amsterdam
There are many music performers to be found at the festival, from relatively established acts to acts which may be performing on a stage this big for the very first time. Here are some examples below of the Amsterdam music events associated with Uitmarkt 2018.
Clean Pete
A pop duo made up of twin sisters who specialise in songs that may well make you blush. Everything from lazy days in bed, boys and songs about vanity, no topic is too taboo.
Kita Menari
A band lead by singer Micha de Jong producing indie pop songs that you can really dance to. After selling out Paradiso earlier in the year they're now bringing their brand of music to Uitmarkt and its free audience.
Woolf Music
The best way to describe the musical genre associated with this trio of talented musicians is probably folky with a twist of melancholy jazz thrown in, to great effect it has to be said. These free shows are the precursor to a country wide tour taking place later in the year. The Uitmarkt audience get to experience recently released songs like, 'Too Close'; 'Flaws & All' and 'It Would Not Hurt'.
Theatre and Cabaret at Uitmarkt Amsterdam
Theatre certainly comes in all shapes and sizes, great family shows and performances that are perhaps a little more risqué. Here are just some of them.
MAN II CO
This all lady performance group are returning to Uitmarkt and promise once again to be the life and soul of the party. Last year it was all about disco balls and flying confetti, this year's performance "The Winner Takes it All" promises to be about the embodiment of power.
Stamped Girls: BALLS 2.0
Another all women performance taking a curious and sideways look at the #metoo movement from the perspective of the two round things that men carry about with them. Is the man now needed less? Does this make man feel much more insecure than he used to? Find out here!
Yentl & De Boer
The ladies are certainly taking over the show at Uitmarkt 2018, It's quite difficult to classify the entertainment provided by the ladies of Yentl & De Boer. It really is full on cabaret with musical performances, sketches and even a bit of magic thrown in for good measure. The whole mix blends together wonderfully for an unforgettable show.
Something Different at Uitmarkt Amsterdam
ACRAM: Models and Construction Pits
Taking advantage of the festival's setting amongst the wonderful museums of Amsterdam, the 'Modelingbureau' exhibition can be enjoyed at the Amsterdam Centre for Architecture. New Amsterdam buildings will be displayed as intricate, beautiful models, a fantastic event to visit if you have an interest in modern architecture.
The exhibition doesn't focus on huge projects within the city, choosing instead to concentrate on the smaller scale projects that bind the city together.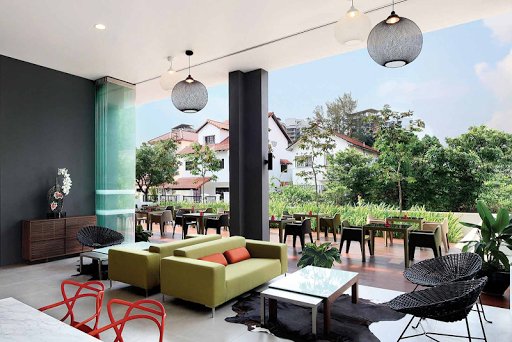 Places to Stay in Amsterdam
If you're looking for accommodation in Amsterdam then you're spoilt for choice. If, however, you're looking for places to stay in Amsterdam that offer that little bit of unique luxury then you might want to consider some of the luxury serviced apartments offered by thesqua.re.
---
---
Leave a Reply
Your email address will not be published. Required fields are marked *