Upcoming Business Events in London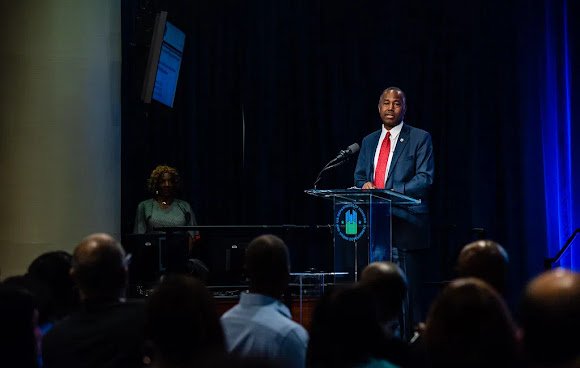 London is the UK's powerhouse when it comes to business and innovation - home to almost one-fifth of all British companies. In fact, London is one of the most important business destinations worldwide, leading the way when it comes to financial and professional services. Being the largest metropolitan economy in Europe, with entrepreneurial tax perks and a reputation for business excellence, London is certainly an attractive proposition for entrepreneurs and the recently announced UK start-up visa, with relaxed eligibility criteria, to attract non-European entrepreneurs will only strengthen its position as a global leader in business and commerce.
inly an attractive proposition for entrepreneurs and the recently announced UK start-up visa, with relaxed eligibility criteria, to attract non-European entrepreneurs will only strengthen its position as a global leader in business and commerce.
However, whilst London's economic credentials are impressive, Britain's capital is also a center for entrepreneurial education and networking - hosting some of the world's biggest and best conferences, covering everything from gender politics in the workplace to the latest cybersecurity trends. For all business professionals, these events are important to attend in order to stay up to date with industry trends and to keep abreast of changes in the international business landscape. Of course, they are also hugely important for networking and making cross-sector contacts that can prove lucrative in the long term.
What follows is a list of some of the key business, marketing and technology conferences coming up in London.
Mind the Product London
Back for another year, Mind the Product is one of the premier product management conferences worldwide and an absolute must for any firm looking to develop superior products. The conference brings together product leaders from around the world to explore the intersection of design, technology, and business, furnishing attendees with fresh insights that they can apply to their own products. With over 1,700 tickets sold last year, Mind the Product is also a fantastic opportunity for networking, with attendees coming from a huge range of industries. The event will take place on October 19, 2019, at Barbican Hall, Silk Street, London.
The Business Show
The most important event in the business calendar, the Business Show is
Europe's largest business exhibition. Now entering its 42nd year, the conference will welcome 20,000-plus visitors, over 200 world-class speakers, and offer 125 interactive masterclasses. The event aims to provide attendees with everything they need to start-up or run a successful business, including advice on finance and entrepreneurship, guidance on legal services and marketing, plus unparalleled networking opportunities. Billed as the ultimate event for SMEs and startups, the Business Show is essential for budding entrepreneurs.
The Business Show will be returning to London's ExCeL, on the 27th & 28th of November 2019.
B Inspired
B Inspired is a conference with a difference. Rather than focusing on business development, it aims to consider the role of business in society and look at how businesses are redefining their contribution to shared prosperity. In today's dynamic business and social environments, events such as B Inspired can be crucial when it comes to staying ahead of the game and ensuring commitment to equality, environmental and ethical policies. The conference is delivered through a series of lectures from industry leaders, as well as open discussions with panels comprised of leading academics and charity bosses that will address the challenges in creating and maintaining a sustainable economy and ways in which businesses can benefit from ensuring they are forward-thinking when it comes to the wider issues. B Inspired will be held at The Bridge Theatre, London, on 10 October.
MAD//Fest London
MAD//Fest styles itself as the "new disruptive force marketing, advertising, and tech events", offering a new experience when it comes to the business conference. Instead of the usual format of lectures and panel discussions, MAD//Fest aims to fix issues, pitch big ideas and hack the future of marketing, advertising, and disruptive technology through a series of immersive environments and cutting edge content delivery. The formula has proved popular too, with the event selling out in 2018 as start-ups and young entrepreneurs rushed to get the latest insights on the future of marketing. Featuring over 4,500 brand, agency and media leaders, the 2019 show looks to be even bigger and is an absolute must for any firms looking to be at the forefront of new market tech. MAD//Fest will be held at the Old Truman Brewery from 13 - 14 November.
FinTECHTalents 2019
FinTECHTalents is the biggest fintech conference in the UK, offering three days of innovation, collaboration, workshops, round-tables, and tech demos showcasing the latest financial technology and assessing challenges facing the industry. However, FinTECHTalents isn't all business - there's also live music throughout the weekend, craft beer tastings and a food hall. The event features representatives from over 200 financial services institutions, as well as presentations from over 100 early-stage fintech startups, providing a perspective from the entire spectrum of financial technology firms. With over 50 hours of content and presentations, this one is not to be missed. FinTECHTalents 2019 will be held on 11 - 13 November at Printworks, Surrey Quays Road.
Trends for 2020 London Barbican 24 September
As the name suggests, Trends for 2020 is one not to be missed for any SMEs or entrepreneurs who want to stay ahead of the game. Delivered by TrendWatching, this event is aimed at helping forward-thinking business professionals understand the new consumer and subsequently uncover compelling, profitable innovation opportunities. Delivered through a series of talks and round tables, Trends for 2020 considers everything from lowering carbon emissions to corporate wellbeing. Whilst the organisers do not claim to predict the future, Trends for 2020 can certainly give entrepreneurs and business professionals a good idea of what to expect - which can prove invaluable in today's challenging business climate. Trends for 2020 will be held at the Barbican on 24 September.
London Investor Show 2019 25 October Novotel London West
The London Investor Show on Friday 25th October brings together stock market and investment experts to provide one of the most complete investor-focused conferences in Europe. The show aims to provide investors with all the information and skills they need to improve their trading, as well as provide key industry insights and networking opportunities. Whilst the conference organisers cannot guarantee that it will enhance attendee's returns, they do claim to provide a stimulating and informative event that will leave investors more confident, more knowledgeable and more prepared to shape their portfolio and investment plans into the perfect vehicle for future financial security and success. It is also a great opportunity to meet like-minded delegates to swap experiences and ideas. London Investor Show will be held at the Novotel London West on 25 October.
WeAreTechWomen Conference 2019 etc.venues Bishopsgate 22 November
Organized by the Technology arm of WeAreTheCity, WeAreTechWomen is now in its fourth year. The one-day event is designed to help hundreds of women who are wanting to broaden their technology horizons, learn new skills and build their tech networks. The conference offers delegates the opportunity to learn about a variety of technical topics and take part in panel discussions and roundtables. It also offers several practical activities and interactive workshops, aimed at providing an environment where delegates can upskill and grow their skills/networks for the future. An up-and-coming event that is proving increasingly indispensable for today's tech women. WeAreTechWomen will be held at Bishopsgate on 22 November.
The London Cryptocurrency Show
Love it or hate it, cryptocurrency continues to dominate the financial headlines and if industry experts are to be believed, it is going to play an increasingly important role in mainstream businesses. By attending the London CryptoCurrency Show, forward-thinking entrepreneurs and business professionals can gain valuable insight and education into cryptocurrency investing and learn about blockchain technology and its potential for the future. The conference is delivered through a program of workshops and seminars, live debates and panel sessions, as well as meet-and-greets with leading industry figures and exhibitions from various institutions held throughout the day. The London Cryptocurrency Show will be held on 25 October at Novotel London West
#MarTechFest (Marketing Technology Event)
Another conference that's not a conference - in fact, #MarTechFest describes itself as the anti-conference. Instead, what #MarTechFest is an interactive networking event that offers a myriad of different workshops, talks, and exhibitions, with representatives from firms including Gartner, Twitter and Vodafone revealing their insights and strategy secrets. The event's sole purpose is to enable companies to develop and educate their staff so they may capitalize on the latest marketing technology. #MarTechFest aims to simplify the process of selecting marketing technology solutions and to empower marketers with the knowledge required to develop a match plan and road map suited to their own particular business goals and broader marketing strategy. As such, it is a must for anyone looking to power up their marketing game. #MarTechFest takes place on 30 October at Hawker House London.
BCC International Trade Summit 2019
The BCC International Trade Summit 2019 is the number one UK event for firms looking to expand their export operations. The summit aims to give delegates practical advice, resources and networking opportunities so they, in turn, can grow their business and expand further into the world of exports. The BCC's International Trade Summit prides itself on offering attendees the support they need to take their business to the "next level". The event is delivered via a series of informative workshops, panel discussions, and lectures. It draws on the experience of senior export business leaders from a range of sectors, to ensure delegates receive up to date insights and the latest strategies. BCC International Trade Summit will be held on 17 October at the Hilton London Bankside.
Ready Steady Grow! 2019
Organised by Tech Hub and sponsored by Seedrs, Ready Steady Grow! 2019 is a quirky yet highly informative event aimed at providing entrepreneurs, investors and business advisers with an opportunity to meet and share knowledge on funding options and growth financing for start-ups and SMEs.Through practical seminars, panel discussions and networking, the event considers existing funding options, including the government-backed Enterprise Investment Scheme (EIS) and Seed Enterprise Investment Scheme (SEIS), as well as providing advice on making a business "investor ready" and how to overcome some of the major challenges facing SMEs and start-ups when it comes to securing funding. Ready Steady Grow! 2019 will be held at TechHub London on 19 September.
Above is just a selection of innovative, informative and entertaining upcoming business events in London. There are of course many more, so business professionals are advised to investigate for themselves - particularly if they are looking for specialist events.
---
---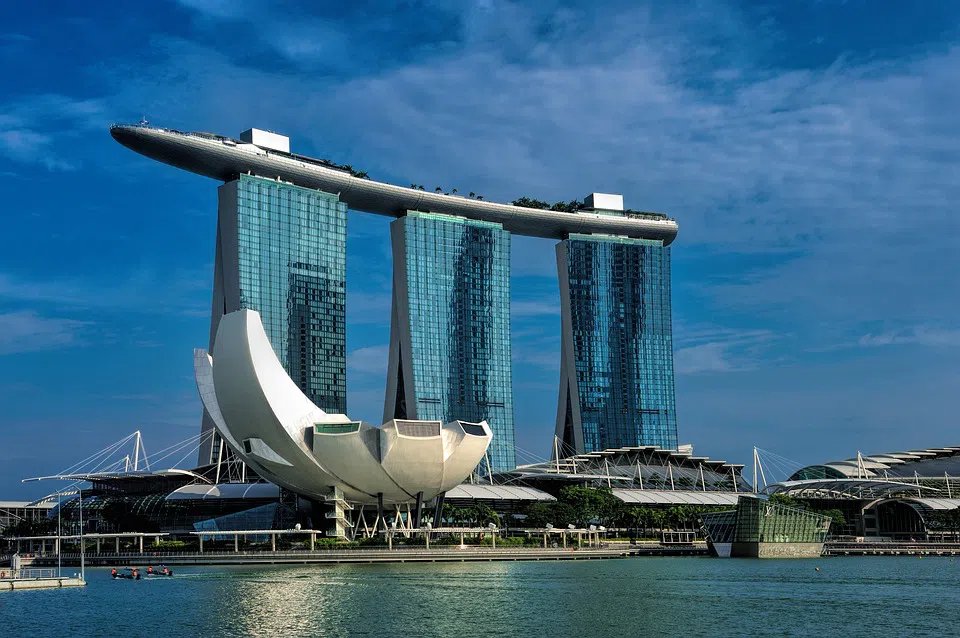 9 Best Neighborhoods in Singapore to Live With Family
Singapore is an economic powerhouse on the world's financial markets, this seems hard to believe if you look at the tiny island country on a map. However, the prosperity of this city-state is obvious when you first lay eyes on it in its glass and steel flesh.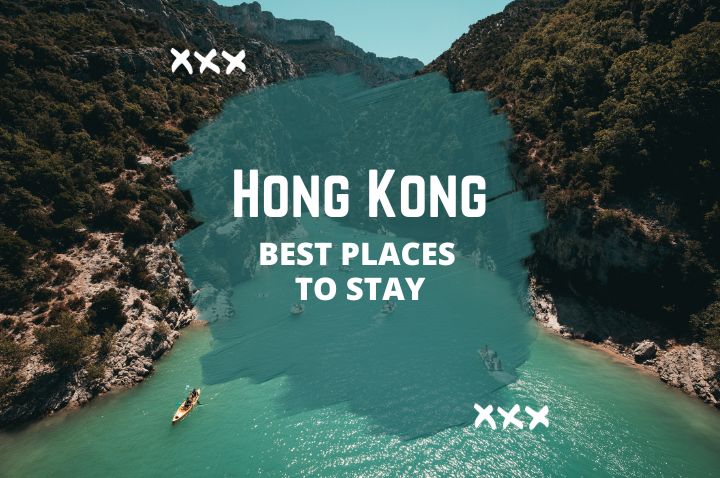 Best Places to Stay in Hong Kong: An Expert Guide
Are you seeking the best places to stay in Hong Kong? Hong Kong is one of the world's most impressive regions, offering a skyline dotted with glittering skyscrapers (8,000 and more at last count) and high quality of life. However, figuring out where to stay i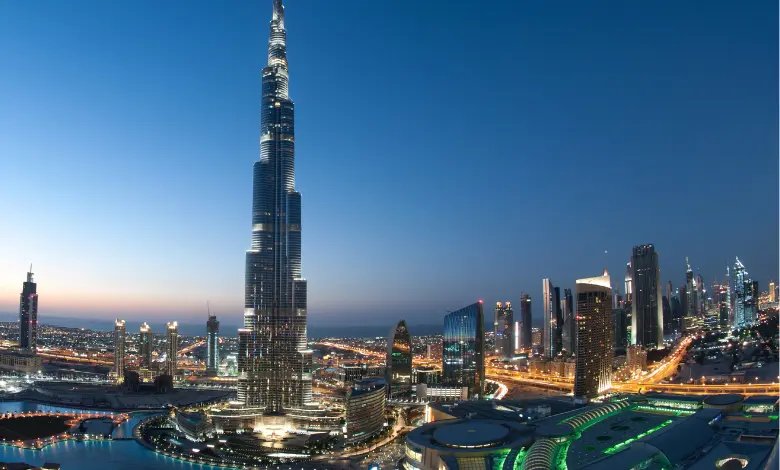 14 Interesting and Fun Facts about the Burj Khalifa
Abhishek Kapoor
08 Nov 2023
The Burj Khalifa is a work of engineering genius and a symbol of human aspiration. It is the tallest skyscraper in the world and dominates the city skyline, standing tall in the centre of Dubai. Beyond its imposing height, this architectural marvel is a tru