What is China Bringing to the Business Travel Market?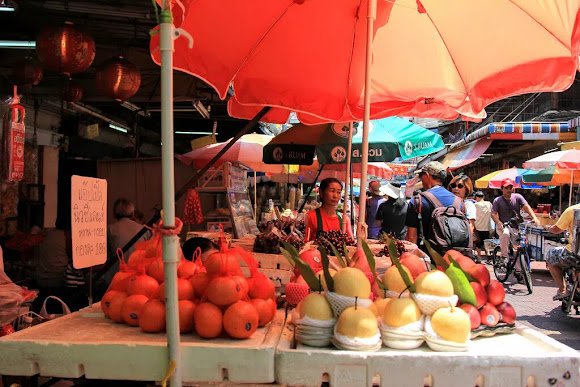 The People's Republic of China boasts the world's second-largest economy with an estimated gross domestic product of over US$12 trillion, having overtaken the US in 2015. It is also the world's largest economy by purchasing power parity. What's more, until 2015, China was the world's fastest-growing major economy, with growth rates averaging 6% over 30 years. The Global Business Travel Association's latest Business Travel Index noted that annual business travel spend in China grew from $32 billion in 2000 to around $347 billion in 2017, and is expected to continue growing by as much as 6.5% annually until 2022.
China business travel continued to grow throughout 2018. Despite trade disputes with the US, the booming industry was buoyed by technological developments and increasing labour costs. While managed travel in China may not be as mature as in other markets, it is growing fast in what has become the world's largest corporate travel market. Further to this, over half of business travel managers in the country are optimistic that China's economic activity will drive the growth of the market more than anywhere else in the world. According to a new report, 45% of businesses in China expect their business travel spend to rise next year, following an increase in the country's international business activity and outbound direct investment. China is expected to be at the forefront of business travel growth in the Asia-Pacific region, which is expected to double its corporate spending to US$645 billion by 2027.
However, it isn't just China's impressive economy that is driving this business travel growth, there are also logistic elements at play. While Beijing and Shanghai have always been major economic players in the country's economic output, huge amounts of investments in China's infrastructure, such as housing and transport, have allowed Tier 2 and Tier 3 to hugely increase their output. This, in turn, means that there has been increased domestic travel, as the larger corporations based in the capital city continued to expand nationally.
The huge amount of participants in China's business travel management industry has inevitably led to various global travel firms, flight ticket agencies, airline companies and hotel booking businesses to enter the market. Of course, there has also been an increase in investment in corporate housing, with providers keen to take advantage of the burgeoning market.
Of course, improved international relations and China's increasingly outward-looking commercial environment has seen the number of people travelling from China to countries across the world, which in turn has changed the shape of the global commercial and corporate travel sectors.
So, in a nutshell, China's business travel market is big business and expected to grow exponentially in the coming years. However, aside from China's emergence as a world-leading economy and business power, what else can be learned from what China is bringing to the business travel market and how it is affecting the sector worldwide.
Investment in Luxury Accommodation
Unsurprisingly, China's booming economy combined with an average occupancy rate of over 75% means that commercial and residential property firms continue to prioritise investment in the country. This has led to an explosion in the number of modern, purpose-built apartments and residences available across the country - particularly in the second-tier cities, such as Nanjing, Chengdu and Hangzhou. In addition to the increased rate of new build, years of dissatisfaction with China's over-abundance of budget hotels has led to increased conversions, as investors look to tap into the burgeoning market for rented accommodation. This has also been fuelled by several government measures that have made renting rather than buying much more popular with young Chinese professionals.
This has naturally helped facilitate the business travel market growth in the country, as accommodation providers have been able to match the ever-increasing demand.
Boosting Demand for Serviced Apartments Worldwide
Whilst China's domestic corporate accommodation scene continues to expand, the country's business travellers are also making plenty of waves overseas. China is arguably the most important overseas markets for the UK serviced apartment sector, with serviced accommodation providers such as TheSqua.re seeing a huge increase in bookings from Chinese guests. In fact, The Association of Serviced Apartment Providers's latest figures reveal that China as one of the top five overseas markets for the UK's serviced apartments sector, with providers seeing business from Chinese customers increasing from between 5% and 50% last year.
Whilst demand for traditional hotels has also increased, Chinese firms are placing increasing importance on cross-cultural business and many travellers look to sample "local" experiences, which has led to a preference for serviced apartments. Such travellers are drawn to the space and flexibility offered by serviced apartments, including kitchen facilities – which enable you to cook your own meals. Neither is this phenomenon exclusive to the business sector - a huge amount of tourists are turning to serviced apartments and there has also been a continuing trend for Chinese students to opt for serviced apartments as opposed to university halls of residence. Once again, this is an area in which forward-thinking firms are already investing in by diversifying their offerings to include both larger-scale corporate housing and smaller studios in key areas.
Prioritising Cost-Efficiency and Minimising Compliance Issues
Several issues have required resolution as the requirement for Chinese business travellers has increased. Research reveals that cost savings and compliance are the main concerns for Chinese firms when considering travel programmes of Chinese companies. The concerns over cost have been largely mitigated by the ever-increasing travel infrastructure - increased air traffic and residential builds have brought down the costs of flights and accommodation respectively.
Similarly, travellers themselves have often been deterred by the complexity of processes such as travel expense reimbursement and pre-trip validation, as well as other restrictions on travel. Unsurprisingly, this has led to a shift in how companies approach such processes, especially as the necessity for business travel increases year by year. As such, travel managers have begun to focus on ways to streamline the whole process of arranging business travel, investing resources into finding the simplest ways to reduce the factors that make life difficult for company travellers, whilst ensuring they remain compliant.
An Expanding Aviation Industry
Another major factor in the expansion of China's business travel market is the increased investment in the aviation industry. The Chinese market is expected to become the biggest in the world, overtaking the USA by 2022, as the nation's airlines are predicted to invest over $1.2 trillion buying over 7,700 new planes in the coming decades to keep up with the huge demand for flights. Furthermore, the country has ambitions to supply 20% of the world's jetliners, and 10% of the domestic market's commercial aircraft. The International Air Transport Association itself cites the future growth in tourism and business travel, helicopter flights and private jet hire, as the driving factors in the Chinese aviation industry's rapid expansion.
Burgeoning Inbound Tourism
Aside from the growth in China's domestic business travel market, the country's tourism sector has also experienced massive growth - inbound tourism revenue hit US$127.1 billion in 2018, with almost 30% of that being from business travellers. Naturally, this has contributed to travel operators and accommodation providers upping their investment in the country to keep up with increasing demand.
So what can international business travel firms learn from China's recent success? Firstly, UK-based serviced apartment firms who have benefitted from the increased revenue from Chinese patrons have credited having a proactively China-focused marketing strategy as the reason behind their success. This includes engaging with Chinese travellers via social media and offering flexible options as well as promoting the cultural benefits of serviced accommodation over a traditional hotel. Secondly, as Chinese commerce devolves from the main cities of Shanghai and Beijing and increased activity is seen in the regional hubs, it is important for accommodation platforms to increase their offering in Tier 2 and Tier 3 cities, as these are likely to experience faster growth in the coming years. Finally, as Chinese firms place increased importance on simplicity, platforms must adapt to ensure information is readily available and the booking process is as transparent and seamless as possible.
As Chinese business travellers account for more and more of serviced accommodation providers' revenue, it is also advisable for such firms to keep well informed on the changing habits and requirements of China's travelling workforce. As with any demographic, these are likely to change over time and will impact the style of property as well as the areas in which business travellers choose. Similarly, keeping abreast of business developments in China will allow firms to make better choices when it comes to their offerings in the country.
---
---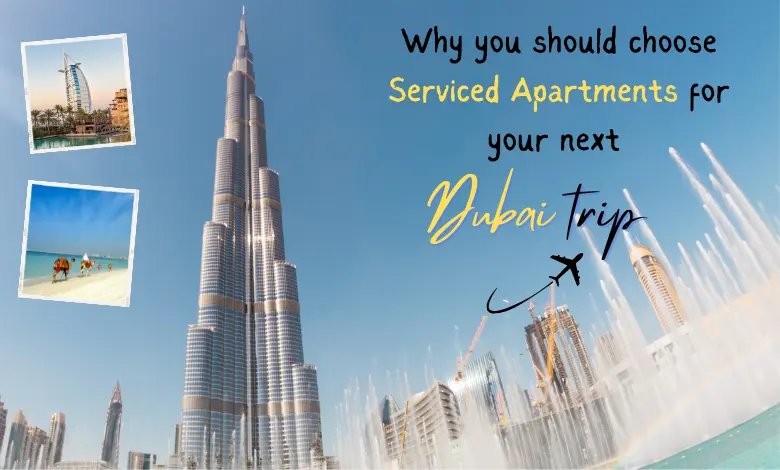 Why you should choose serviced apartment for your next Dubai Trip
Abhishek Kapoor
06 Jul 2023
Dubai is among the most glamorous, touristy and bustling cities in the UAE. This metropolis is renowned for its luxurious accommodations and world-class furnished apartments in Dubai. Among the various options available to travellers, serviced apartments in Du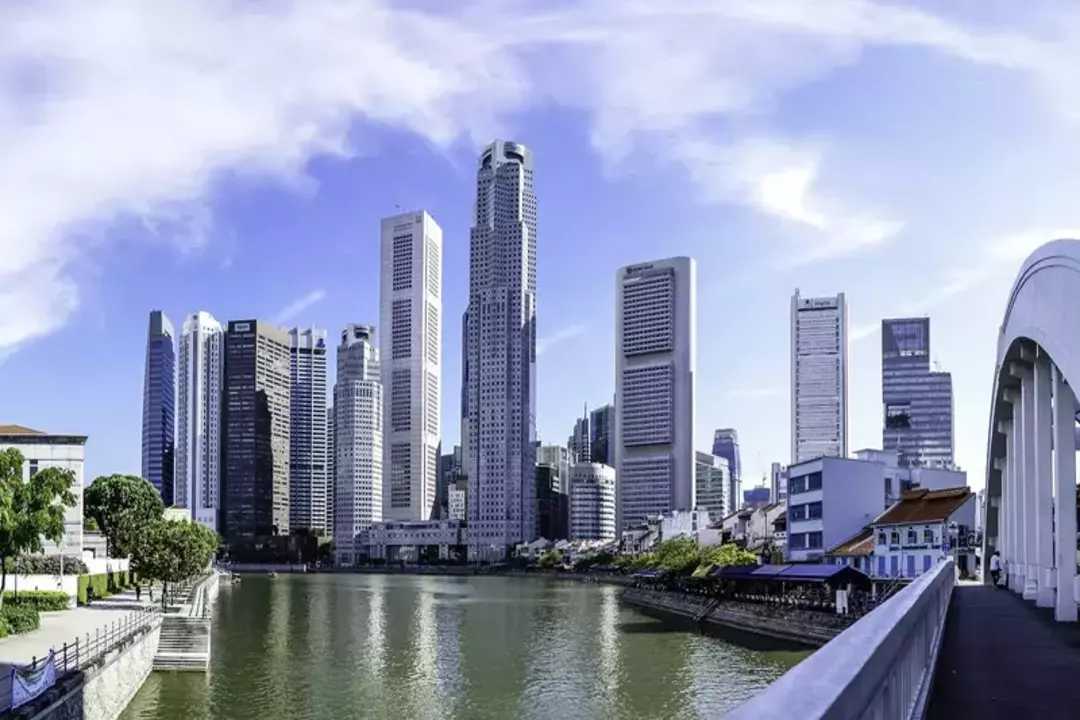 Top Business Events in Singapore 2023
Singapore serves as a centre for corporate events and will once again host a large number of conferences, trade fairs, and exhibits in 2023. As Singapore is ideally located for businesses to engage with partners and clients from across the world since it sits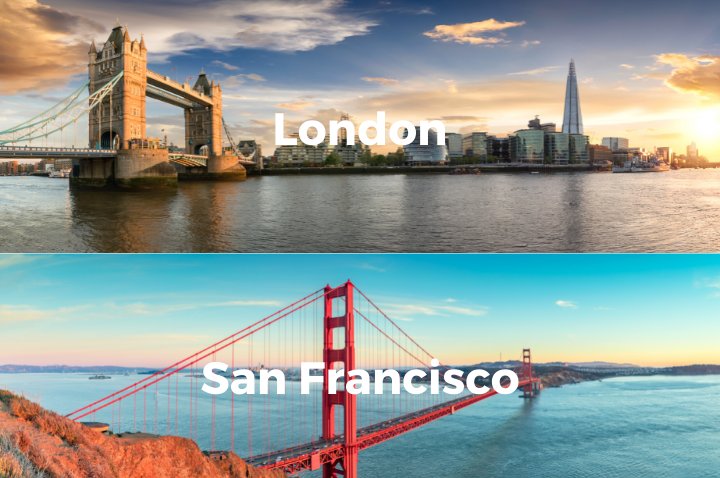 London Vs San Francisco - Which City is the Best for Startups?
Which City is the Best for Startups? London or San Francisco London and San Francisco are considered to be amongst the best cities in the world to live in, in terms of work life, quality of life and availability of public amenities (healthcare, education, et