What Month Is Best To Visit Copenhagen?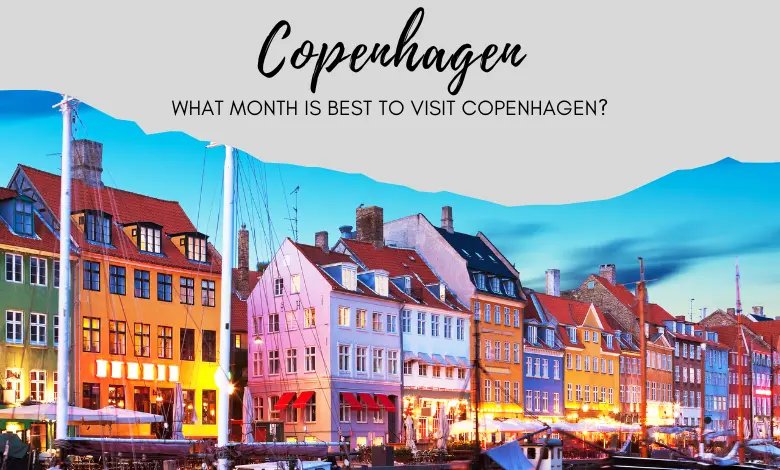 The Danish capital, with its gorgeous architecture and safe vibes, is a magical spot. But knowing the best time to visit Copenhagen can boost your trip in so many ways. You can have a fair idea of what to expect and shape your plans as per that for the best possible experience.
In this article, we will talk about the weather conditions and seasonal delights of the city. And also cover the other aspects related to travel that are worth knowing. This will help you choose the ideal month to embark on your Copenhagen adventure.
June to August is the Best Time To Visit Copenhagen for An Eventful Trip
There is no shortage of serviced apartments in Copenhagen. But June to August sees most of them fully packed. That's because summer is the peak season to enjoy the Danish city in its full glory.
Summer Weather in Copenhagen
Pleasant weather during these months is definitely one major driving factor. The temperatures on most days stay between 18°C to 24°C which is perfect for open-air fun. Plus, with longer daylight hours, you get so much more time in hand to explore the city scenes.
How to Enjoy Copenhagen in Summer?
Summer here brings forth a plethora of choices to delve into for those who are in for some thrill. For example, with soothing sunny weather by your side, you can tour the iconic Tivoli Gardens to your heart's content. From family rides and wild ones to the Ferris Wheel, there are so many varied rides in this theme park for an action-packed day. June to August also sees a multitude of festivals. They give you a true taste of the cultural aspects of this beautiful city. The Copenhagen Jazz Festival which happens every July is one of them. For a music lover, this can be a one-of-a-kind experience.
You can also take leisurely walks through the lanes and buy souvenirs from the street stalls. Savor popular Danish dishes at outdoor eateries. And then take some cool Insta-worthy snaps wherever you like.
Possible Hurdles You Can Expect During Summer
Even if summer is the best time to visit Copenhagen for the majority, there are a few downsides too. Crowds definitely top that list. If you are someone who dislikes the hubbub, it may pose a concern for you. Also, the touristy season may see higher prices in almost every aspect. To add to that, with so much demand, finding lodging at prime locations can be a bit of a struggle. TheSqua.re does have sufficient serviced apartments in Copenhagen that are evenly scattered. This ensures we accommodate as many tourists as possible. But we would recommend you book early for the best deals if visiting during the peak season.
April to May and September to November is the Best Time To Visit Copenhagen to Beat the Crowds
If a more relaxed ambiance is your criteria, then spring and autumn will be better suited for you. These months are considered the shoulder season. They, just like summer, offer a diverse platter of fun. But with the extra boon of lesser crowds.
Spring and Autumn Weather in Copenhagen
Spring has mild weather ranging from 8°C to 15°C on most days. September and October are slightly warmer than spring. The temperatures move around 13°C to 16°C though some days can get really chilly. Make sure you bring a few warm layers with you to make yourself comfortable in the cool breezy climate.
How to Enjoy Spring and Autumn in Copenhagen?
In April and May, Copenhagen blossoms with newfound energy. The Bispebjerg Cemetery, Vestre Cemetery, and King's Garden get decked in spring palettes. While the waterfront in Langelinie Park celebrates the prettiness of the cherry blossoms. Copenhagen Sakura Festival is organized in April and is packed with interesting events. Spring also sees several tourists kayaking. Or enjoying a floating picnic on a boat in Copenhagen's canals. You also get to witness many sidewalk cafes, street parties, and garden picnics. The visitors also tour the spring season in Copenhagen by biking through the city scenes.
Copenhagen in the autumn months of September to November carries a unique charm. The surrounding greenery transforms into vibrant shades of red, orange, and yellow. This makes the entire setting of Copenhagen a picturesque backdrop. Photography lovers can visit the Botanical Garden or Frederiksberg Gardens to take in the beauty. Autumn also offers a chance to indulge in unique gastronomic moments. Copenhagen Cooking & Food Festival for instance. It is a grand event that celebrates Nordic food culture. The occasion usually starts towards the end of August and goes on till early September. This year, however, they are organizing it a bit early from the 18th to the 27th of August. So, if you want to be a part of it, you may start your journey a few days early. And then stretch it through September/ October to get more of the Autumn vibes.
February and March is the Best Time to Visit Copenhagen For a Budget-Friendly Trip
While Copenhagen is not too expensive, touring the city doesn't come cheap either. If you plan in advance, that does help reduce some expenses. But to take full advantage of low rates, winter is the best time to visit Copenhagen. Be it flight tickets or the serviced apartments in Copenhagen, the prices are cheaper.
Winter Weather in Copenhagen
Winter is pretty harsh in Copenhagen and that is one of the main reasons why it is an off-season here. Days are short with temperatures falling between 0°C to 5°C. most of the time. Copenhagen also has a lot of snow. It usually starts by the end of November and continues till late March or early April. If you are planning a winter trip here, make sure you bring plenty of warm clothes. And snow boots too.
How to Enjoy Winter in Copenhagen?
Copenhagen does go into hibernate mode during winter. But for a snow person, it turns into a winter wonderland. Go ice skating in the Frederiksberg Runddel for outdoor fun. Or come during the holidays to see the streets twinkle with Christmas pomp and glamor. The Tivoli Christmas Market in November-December with its festivities attracts many visitors. The city also sees the Copenhagen Light Festival in February-March. It illuminates the cold dark land with colorful art and light designs.
Winter in Copenhagen is also the time to embrace the concept of 'hygge'. A Danish term that describes a cozy contented mood. Visit the several Michelin-star restaurants, and indoor cafes to cherish Danish comfort food. Or snug inside blankets and have endless chats with loved ones. You can also go indoor shopping and visit the famous museums.
Final Thoughts
Every season in Copenhagen has something to offer its visitors. Summer is ever active with diverse events and is best to truly recognize the essence of the city. While spring and autumn have a more balanced lifestyle with lesser events and crowds. Then again, Copenhagen wrapped in winter snow is an enchanting sight.
So, it all comes down to your preferences when choosing the best time to visit Copenhagen. And with TheSqua.re serviced apartments in Copenhagen available all year round, lodging won't be a concern for you.
---
---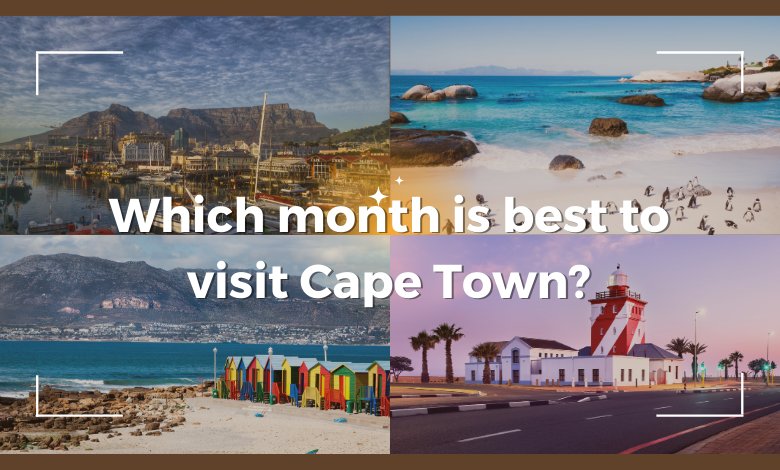 Which month is best to visit Cape Town?
Abhishek Kapoor
28 Sep 2023
Cape Town is a city of extraordinary beauty and diversity. It is a mesmerising destination for visitors from all over the world. Whether you're a nature lover, a culture buff, or an adventurer, Cape Town has something for you. One factor that contributes to t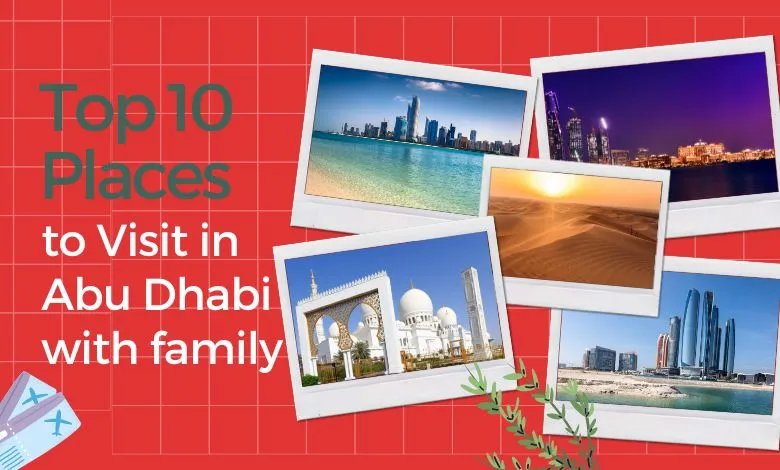 Top 10 places to visit in Abu Dhabi with family
Abhishek Kapoor
24 Aug 2023
Looking for places to visit in Abu Dhabi with family? You're in for a treat! Abu Dhabi isn't just a city; it's a playground of wonder and delight. It blends modern marvels with cultural richness. This Emirati gem takes family vacations to a whole new level, w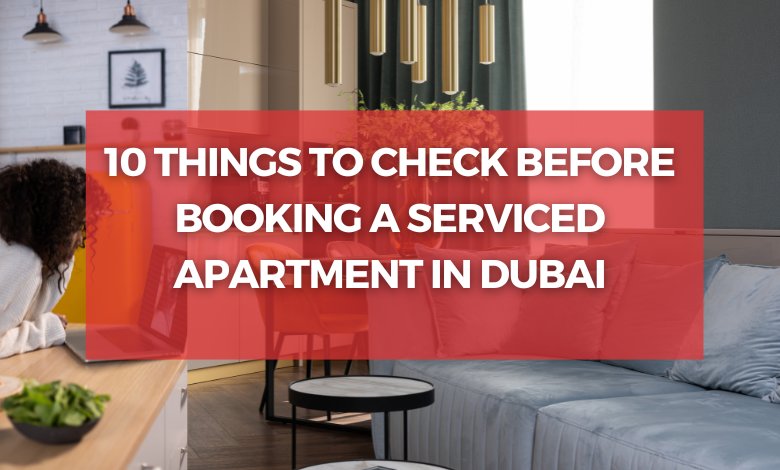 10 Things to Check Before Booking a Serviced Apartment in Dubai
Abhishek Kapoor
17 Aug 2023
With an alluring mix of touristy fun and work prospects, Dubai is a popular spot for all travelers. But like every other place, finding a proper accommodation is key to ensuring a restful stay. The serviced apartments in Dubai lead the way in this regard. Hote