What Month Is Best To Visit Munich?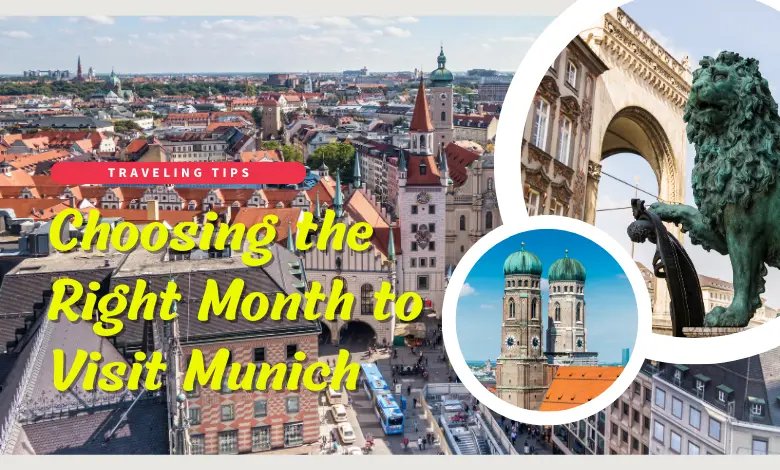 The heartbeat of Bavaria, Munich is one of the few destinations that can be enjoyed all year long. But planning a tour as per the best time to visit Munich boosts your chances to be a part of the major city highlights. Then again, how you prefer to cherish this gorgeous place is a primary catalyst. So, it's best to keep both your interests and Munich specialties in mind for a balanced trip experience. This will help you make the most of what this beautiful city has to offer.
Still confused about how to time your visit? Fret not. This post will address the key deciding factors and try to ease your dilemma. But one thing is for sure. If you want one less worry trust the serviced apartments in Munich. And this comes irrespective of when you visit. Why? Well, these are the ideal second homes that make your stay in the city safe, cozy, and luxurious.
Peak Seasons To Visit Munich
Oktoberfest (September-October)
When you talk about Munich, the first thing that comes to mind is Oktoberfest. For those unaware, it is a noted Volksfest that embodies the true essence of Bavarian culture. The various aspects of merriment include flowing pints of beer, concerts, a moving carnival, good food, and many more. This grand celebration started as a wedding ceremony in 1810 and is over two centuries old. It is a global phenomenon today that sees more than 6 million attendees from all around the world.
The occasion takes place every year. It starts from the middle/ end of September and continues till early/ middle October. And certainly counts among the best time to visit Munich to witness the joy and party flavor of the city. Oktoberfest 2023 is happening from 16th September to 3rd October. If you plan to come and stay in one of the nearby serviced apartments in Munich, book right now. Else, accommodation may be a concern during those dates.
September and October are pretty cold in Munich. The average temperature move between 4°C to 10°C with some days chillier. Carrying a coat is recommended if visiting Munich during Oktoberfest. Also, rain is common in Autumn, so prepare yourself accordingly.
Christmas (December)
If you cannot attend Oktoberfest and if festivities are your thing, the next best time to visit Munich in line is Christmas. The holiday fever is in full swing during these days with the streets decked in sparkling lights. Then many Christmas markets take the excitement to another level. Do visit the vintage market on Marienplatz that dates back to 1642. It features a towering Christmas tree, about 100 ft high, along with several shops. Make your taste buds sing with gingerbread and mulled wine. While buying souvenirs like handmade toys and ornaments.
The Tollwood Winter Festival is another massive highlight of Christmas. This festival sees cultural programs, music, art, circus, theatres, and ethnic food stalls. There is also the Christmas village at the heart of Royal Residence to carry on with the festive mood. Other pastimes include enjoying choirs, organ recitals, and classical music at the church. They organize musical concerts too.
December is also the best time to visit Munich to enjoy the snow. Temperatures move around -2°C to 4°C during this month.
Summer (June - August)
Summer is one of the peak seasons in Munich. The city is filled with laughter, fun, and happy scenes. And why not? The warm sunny days with clear-blue skies make way for ample outdoor possibilities. You can take a dip in the cool refreshing waters of the Isaar River or go swimming in the nearby lakes and public pools. The adventurous folks can hike the neighboring pre-Alps. There are local treks too. The famed Andechs monastery hike for instance. And for those looking for some laid-back time, you can attend the beer gardens. Or go picnicking in the parks.
Summer also sees many popular events. Here are some unmissable ones:
The Munich film festival happens from late June to early July. It hosts many competitions. As well as documentaries on famous people and the latest works by uprising stars. This year the dates are June 23 to July 1st.
The Tollywood festival has a summer version that takes place on the Olympiapark in June and July. The multicultural occasion continues for about 25 days.
Kocherlball is a celebration of dance. If you want to be a part of this fun party, target the third Sunday of July. It takes place in the English Garden of Munich and is great to take in the glory of Munich.
Summer temperature stays around 14°C to 23°C. Some days do get a bit humid with heavy rains. But feel free to carry your summer florals and swimwear. However, sunscreens are a must if you want to stay outdoors for long.
Shoulder Season in Munich
Spring (March-May)
Spring marks the shoulder season in Munich. It is the best time to visit Munich for tourists who want to avoid the rush of the peak seasons. Although less active, March to May does witness many festivities. Starkbierzeit in March is a 3-week-long occasion dedicated to strong beer. You can call it the sister event of Oktoberfest. If you cannot make it in the fall, targeting this event can be a good option. Auer Dult is another occasion you can look forward to. It is a market cum folk festival and happens three times yearly. The one that takes place in April is called Maidult.
Springtime in Bavaria's capital also offers a picturesque backdrop. It is characterized by colorful blossoms and a feeling of rejuvenation. Take strolls in the Englischer Garten amidst the enchanting cherry blossoms. Or hire a bike and ride across the vibrant city streets.
The temperature highs are around 10°C. in March. While the lows are close to 0°C. For higher temperatures around 15°C, visit during late April and May. However, May gets quite wet often.
Off Season in Munich
Winter (January-February)
Winter is pretty chilly and snowy in the German city. The usual highs are around 3°C. with the majority of the days below the freezing point. This is the main reason why tourists avoid traveling to Munich during winter. But if you can conquer the cold, it has several practical boons to make it the best time to visit Munich for you.
Cheaper rates- Munich is an expensive city. And the peak seasons lead to prices soaring high. So, if you go during the winter, you can enjoy discounted prices everywhere.

More living options- The warmer times see the serviced apartments in Munich and other lodgings almost filled. But winter presents vacancies even for a last-minute tour.

Low crowds - Munich in winter, despite the shivers looks magical. And with fewer tourists around, you can almost have the entire scenic setting to yourself.

Winter sports- There is no devoid of fun activities here in Munich even in the cold. Ice skating, skiing, and sledding to name a few.
Final Thoughts
Weather, budget, festivities, crowds, and personal choices all play a significant role to decide the best time to visit Munich. But no manner when you come, we at TheSqua.re serviced apartments in Munich will be fully prepared to greet you.
---
---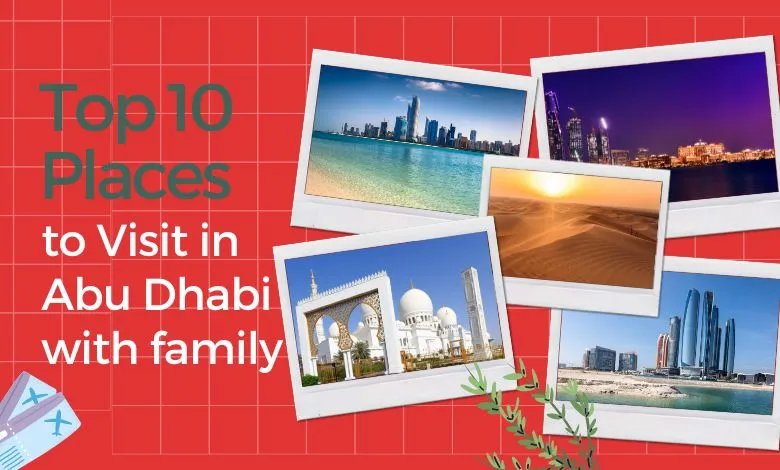 Top 10 places to visit in Abu Dhabi with family
Abhishek Kapoor
24 Aug 2023
Looking for places to visit in Abu Dhabi with family? You're in for a treat! Abu Dhabi isn't just a city; it's a playground of wonder and delight. It blends modern marvels with cultural richness. This Emirati gem takes family vacations to a whole new level, w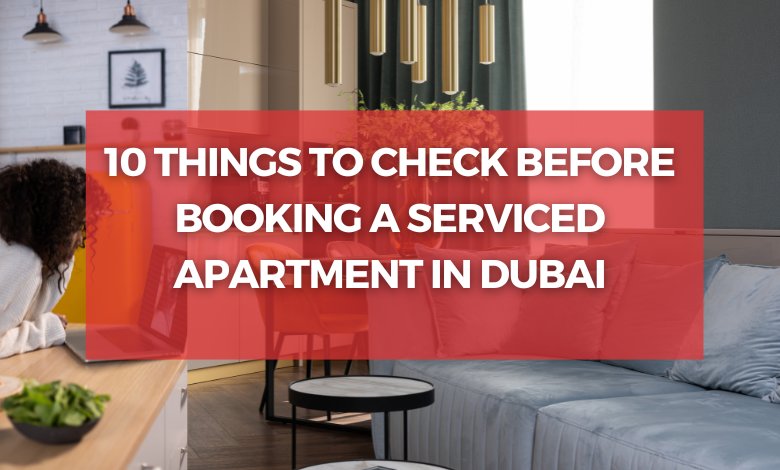 10 Things to Check Before Booking a Serviced Apartment in Dubai
Abhishek Kapoor
17 Aug 2023
With an alluring mix of touristy fun and work prospects, Dubai is a popular spot for all travelers. But like every other place, finding a proper accommodation is key to ensuring a restful stay. The serviced apartments in Dubai lead the way in this regard. Hote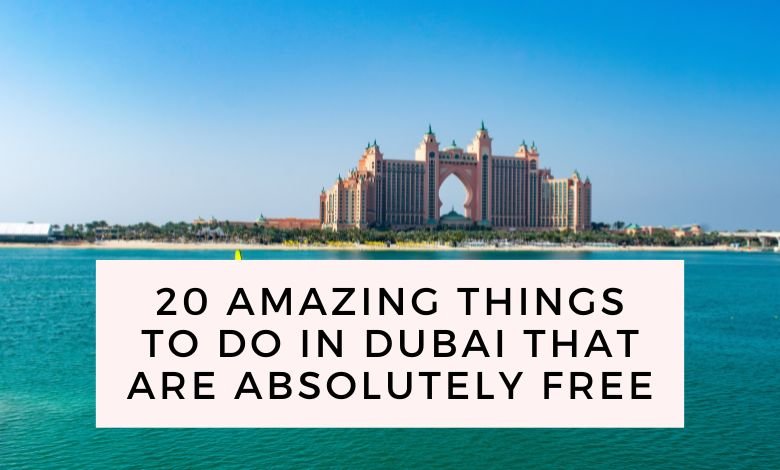 20 Amazing Things To Do In Dubai That Are Absolutely Free
Abhishek Kapoor
11 Aug 2023
Dubai, known for its lavish and affluent way of life seems to be a rich man's chosen retreat. Well, surprise! There are several free things to do in Dubai that won't even cost a dime. Luxury shopping, grand architecture visits, and lively nightclubs may be pri