Best Places to Stay in Hong Kong- Top Choices for You
---
Are you seeking the best places to stay in Hong Kong? Hong Kong is one of the world's most impressive regions, offering a skyline dotted with glittering skyscrapers (8,000 and more at last count) and high quality of life. However, figuring out where to stay in Hong Kong can be quite a task for several reasons! People require serviced apartments for various purposes, i.e. long-term stays on work and business or short-term work or leisure trips for instance.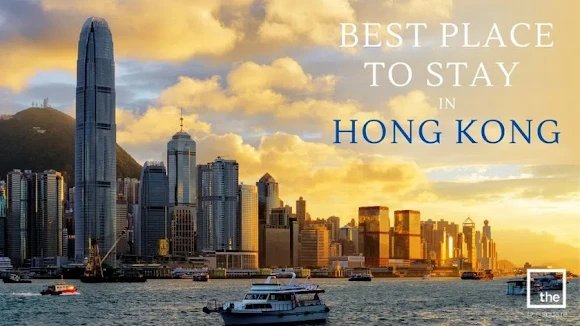 Best Place to Stay in Hong Kong

Most travellers vouch for serviced apartments on account of their sheer privacy, good amenities and strategic locations. Travellers enjoy the flexibility and comfort that comes from having their own apartments in the heart of town.
Read More: 10 Top-Rated Tourist Attractions in Hong Kong
Have a Closer Look at the Best Places to Stay In Hong Kong that You Should Certainly Consider:
1. Sheung Wan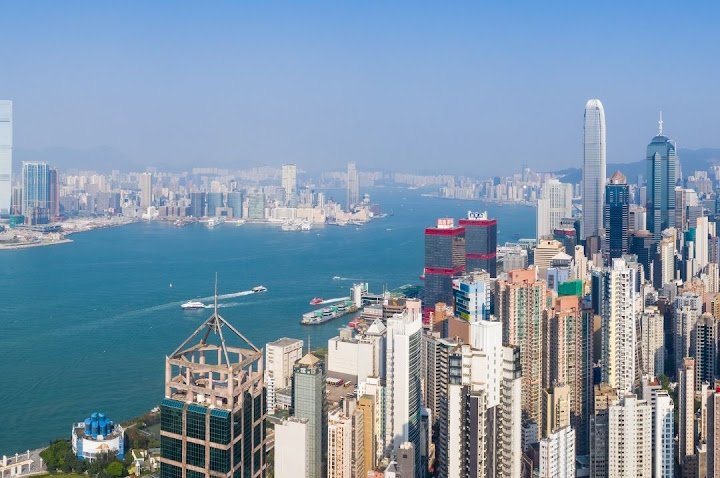 Sheung Wan in Hong Kong
Sheung Wan needs no introduction if you are familiar with Hong Kong! Sheung Wan lies westwards from the central business district and is a gleefully bustling zone with a grounded ambience. You will love shopping at the Western Market, a neatly restored building in the Edwardian style, enticing buyers with fabrics, handicrafts and more. You will also enjoy exploring Dried Seafood Street. It is quite an experience! The narrow streets are also home to charming restaurants and the Man Mo Temple which dates back to the 19th century.
The Hong Kong Macau Ferry Terminal also lies close by if you are in the mood for a day trip! There are good transportation points in the area. Sheung Wan is also home to several reputed stores, brands, companies, shopping zones, entertainment joints and more. The nearest MTR Sheung Wan Station is only 3 minutes away on foot while Central is just a 20-minute walk from the place. SoHo and Lan Kwai Fong are a15 minutes away on foot while you can reach the Hong Kong International Airport in one hour via the Airport Express.
Suggested Serviced Apartments in Sheung Wan
Things to do in Sheung Wan:
Cotai Water Jet, Macau Ferry Terminal, Western Market, Aberdeen, Hollywood Road, TurboJet, Hopewell Centre, Hollywood Road Park, Museum of Medical Sciences, Liang Yi Museum, Wan Chai Heritage Trail, Dried Seafood Street, Man Mo Temple
Top Restaurants in Sheung Wan:
Yardbird, Samsen Sheung Wan, Pica Pica, Chachawan Thai Issan Food, Bonheur, The Lot On Possession, Three Monkeys, Crafty Cow, Grassroots Pantry, The Cottage, Masala
2. Tai Mong Tsai Road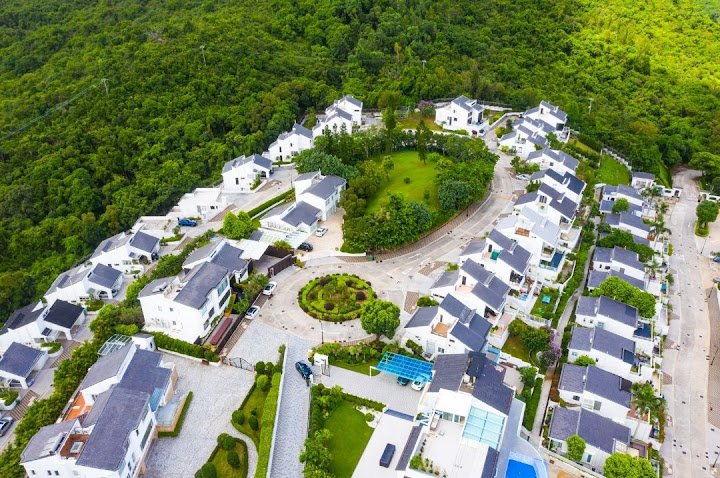 Tai Mong Tsai Road in Hong Kong
Tai Mong Tsai Road is a highly strategic area since you will only be 15 minutes away (by foot) from the gorgeous beach and from the downtown in Sai Kung. You will have several restaurants, landmarks and shopping zones on the route as well. The area is home to several hiking trails and nearby island tours which are ideal for those looking for a spot of fun and adventure on their trip.
Suggested Serviced Apartments in Tai Mong Tsai Road
Things to do in Tai Mong Tsai Road:
Star Ferry Pier and Clocktower, Promenade and Avenue of Star, Kowloon Masjid and Islamic Centre, Chungking Mansion, Museums, Kowloon Park
Top Restaurants in Tai Mong Tsai Road:
New Tak Kee Seafood Restaurant, Sai Kung Chuen Kee Seafood Restaurant, The Conservatory, Cielo, Sawaddee Thailand, One Thirty-One, Crunch N' Munch Bakery And Cafe, Five Coffee Company, BBQ King, Man Tsai Kee Noodles
3. Salisbury Road
Salisbury Road in Hong Kong (image courtesy: wikimedia.org)
Salisbury Road offers proximity to the gorgeous Victoria Harbor and iSQuare along with the Tsim Sha Tsui Star Ferry Pier and Hong Kong International Airport (roughly 20 miles away). You will love the location near Victoria Harbour, offering a lovely Kowloon waterfront vibe and stunning views. Exploring the arts and design district along the Victoria Dockside will become your favourite pastime for sure! You will also love the serenity and greenery of this stretch along the harbour.
Suggested Serviced Apartments in Salisbury Road
Things to do in Salisbury Road:
Tsim Sha Tsui Promenade, Hong Kong Skyline, Hong Kong Skyline, 1881 Heritage, Hong Kong Cultural Centre, HK Free Walk, The Peninsula Spa, Hong Kong Space Museum, SOGO Department Store, Canon Showroom
Top Restaurants in Salisbury Road:
YMCA Hongkong The Mall Cafe, The Haven, The Verandah Restaurant, Gaddi's, The Cafe, Spring Moon, Sky Lounge, The Lobby at the Peninsula Hong Kong, Felix, Chesa, Celestial Court Chinese Restaurant
4. Wan Chai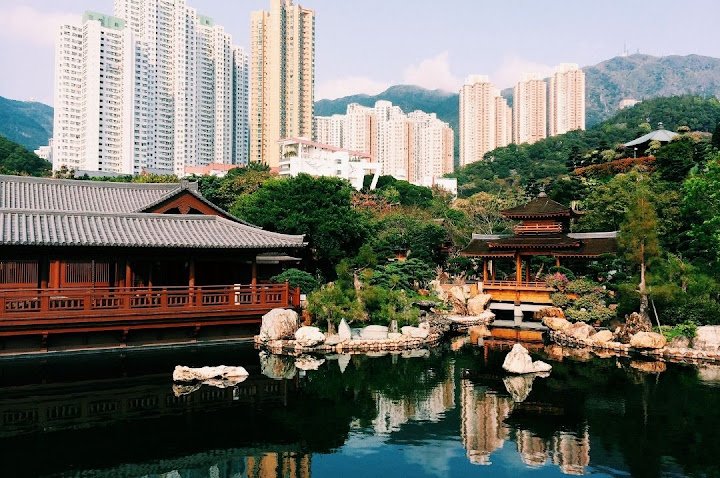 Wan Chai in Hong Kong
Wan Chai is a prime metropolitan zone within the Wan Chai District, along the northern shore of Hong Kong Island. It is adjacent to Bowen Road, Arsenal Street and Canal Road. There are several commercial hubs in the place along with hotels, offices, parks and global conference and exhibition centres as well. It is one of the first fully-developed zones in Hong Kong with several skyscrapers and other landmarks like the Hopewell Center, Central Plaza and more.
Suggested Serviced Apartments in Wan Chai
Things to do in Wan Chai:
Blue House, Golden Bauhinia Square, Woo Cheong Pawn Shop, Hopewell Centre, Wan Chai Heritage Trail, Tram, Tong Lau Building, Convention and Exhibition Centre, Police Museum
Top Restaurants in Wan Chai:
Conrad Hotel, Wooloomooloo Steakhouse, The Butchers Club Burgers, The Pawn, Coyote Mexican Bar and Grill, Ham & Sherry, 22 Ships, Bo Innovation, Brass Spoon, Le Garcon Saigon
5. Causeway Bay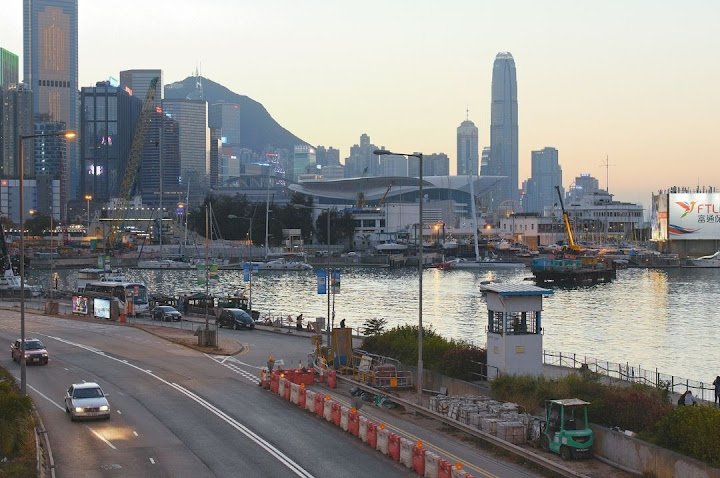 Causeway Bay in Hong Kong
Causeway Bay is an acclaimed tourist hub and is one of the most bustling localities in all of Hong Kong. It is ideal for those who love shopping, with its plethora of night markets, branded stores, premier shopping outlets and more. Foodies will fall in love with Causeway Bay on account of its lip-smacking street food and even premium restaurants. Causeway Bay is ideal for enjoying the best shopping and food in Hong Kong while offering easy proximity to commercial hubs as far as business travellers are concerned.
Suggested Serviced Apartments in Causeway Bay
Things to do in Causeway Bay:
Victoria Park, Times Square, Shopping in SOGO, Noonday Gun, Hitwomen, Ding Ding trams, Happy Valley Racecourse, Tin Hau Temple, Hong Kong Stadium, Jardine's Crescent Market, Central Library
Top Restaurants in Causeway Bay:
SUSHI KIWAMI, One Pho You, Caffe HABITU the table, Sushi Fukusuke, Pier Story, Sushi Imamura, Katong Corner, Ming Bistro, Kikusan, Din Tai Fung, Alto 88, Ta-Ke Hong Kong, Ichiran, Putien, Francesco by Franck Muller
6. Hong Kong Central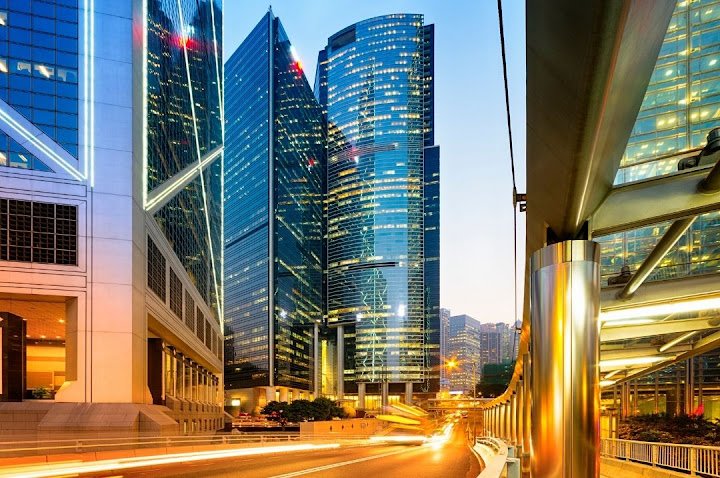 Hong Kong Central
The Central District is the CBD in Hong Kong and is nestled within the Western and Central District upon Hong Kong Island's northern shore. It is just across from Tsim Sha Tsui and Victoria Harbour. This zone is a key financial hub, housing numerous global MNCs and financial conglomerates. There is the accompanying Government Hill with its plethora of Government offices and agencies. This is perhaps one of Hong Kong's best locations.
Suggested Serviced Apartments in Central Hong Kong
Things to do in Central Hong Kong:
Victoria Peak, Tai Kwun, Hong Kong Park, Lan Kwai Fong, Star Ferry Hong Kong, Hong Kong Observation Wheel, Maritime Museum, Central Mid-levels Escalators, Man Mo Temple, Hong Kong City Hall, Zoological and Botanical Gardens
Top Restaurants in Central Hong Kong:
Mandarin Grill, Hong Kong, Chullschick, SOMM, Veda, Man Wah, Wingman, Check-in Taipei, Kinship, Burger Joys, Crazy Noodles, Cuisine Culture
7. Kennedy Town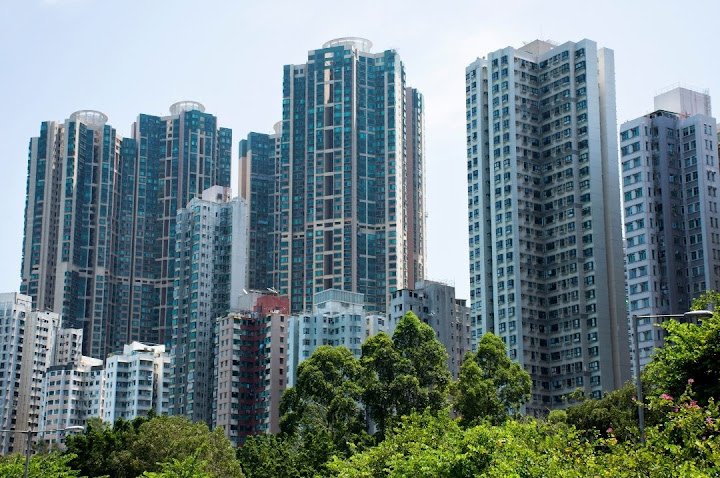 Kennedy Town in Hong Kong
Kennedy Town is a residential zone situated towards the concluding point of the MTR Island Line. This coastline destination is popular with tourists for its connectivity to the Central District. It offers beautiful views of the waterfront along with several bars, cafes and restaurants. Kennedy Town offers good transport links to several areas in Hong Kong and this helps business and leisure travellers alike.
Suggested Serviced Apartments in Kennedy Town
Things to do in Kennedy Town:
Kennedy Town, Fun Zone Kennedy Town, Belcher Bay, Lo Pan Temple, Belcher Bay Park, Victoria Peak, Food Crawlers Tours, The Westwood, Lion's Pavilion at The Peak, Hollywood Road Park, Mount Davis
Top Restaurants in Kennedy Town:
Catch, 11 Westside, Sun Hing Restaurant, Alvy's, Aziza, Thalassic, Chino, Mama Malouf, Bistronomique, LG Taproom, Takichi Izakaya, Tequila On Davis, Bistro du Vin, Summer Ice
8. Happy Valley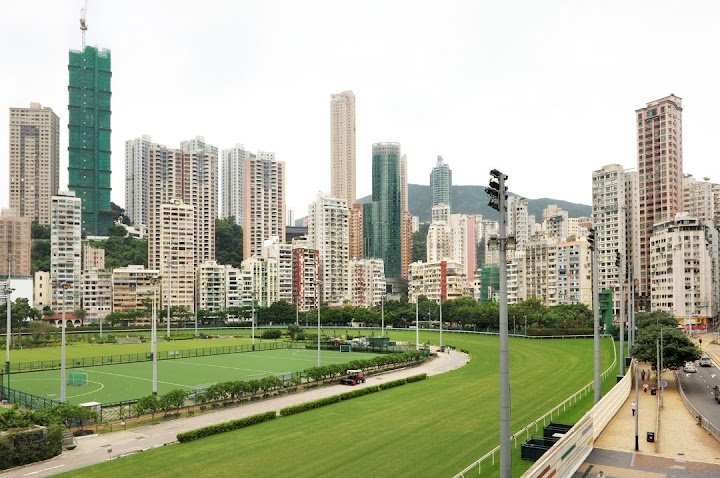 Happy Valley in Hong Kong
Happy Valley in Hong Kong is famous for its racecourse. There are several apartments and other accommodation options for guests in this part of town. Happy Valley is neatly positioned between a major entertainment zone, shopping destination and beautiful mountains and is a prime locality for tourists with a warm local community. Those who appreciate a sophisticated way of life will find this neighbourhood suitable for their tastes.
Suggested Serviced Apartments in Happy Valley
Things to do in Happy Valley:
Racing Museum, St. Margaret's Church, Hong Kong Sevens, Dal Duca, Tam Kung Temple, Hysan Place, Thai Traditional Massage, King Yin Lei, Hong Kong Stadium
Top Restaurants in Happy Valley:
Amigo, Classified, Dim Sum, Feather and Bone, Golden Valley, Lotus Garden, Oyster Island, Pang's Kitchen, Saint-Germain, Zagin Soba, Cloud Nine Hotpot, Reaction Coffee Roasters, Cheong Kee
9. Kowloon
Kowloon in Hong Kong
If you decide to stay in Kowloon then you won't be alone. This is where nearly half of the population of Hong Kong lives. If you're coming to Kowloon for corporate reasons then this is probably the best place to stay in Hong Kong.
It has outstanding transport links to not only some of the most important business areas on the island but also shopping areas and areas of significant cultural importance.
As you can imagine, there is a huge demand for accommodation in this area, a demand that the supply cannot always meet. Fortunately TheSqua.re has serviced apartments in Kowloon which are ideally placed for all your needs.
Suggested Serviced Apartments in Kowloon
Things to do in Kowloon:
Victoria Harbour, Temple Street, Hong Kong Museum Of Art, Lion Rock, Wong Tai Sin Temple, Kam Shan Country Park, Temple Street Night Market, Hollywood Walk of Fame, Chi Lin Nunnery and Nan Lian Garden
Top Restaurants in Kowloon:
Yan Toh Heen, Spring Deer, Tin Lung Heen, Nanhai No.1 Restaurant, Tim Ho Wan, Temple Spice Crabs, Angelini, 9¾ Café, Aqua, Gusto, Akita Hamayaki, Tosca di Angelo, The Lounge & Bar, Grand Ding House
10. North Point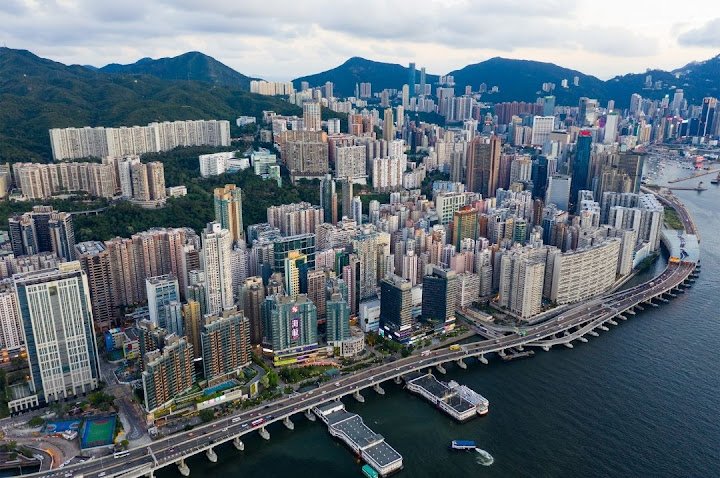 North Point in Hong Kong
Located on the Northeastern coast of Hong Kong, this is a much quieter area of Hong Kong with less of a corporate feel to it. If you're looking for somewhere in the city which doesn't feel like it's in the city then this could be an ideal choice for you.
Despite its more tranquil feel, North Point is still the best place to stay in Hong Kong and most other neighbourhood is very well connected to the city.
There are plenty of shops and restaurants in the area and if you're looking where to stay in Hong Kong on a budget, this could be a consideration. This is due to the number of cheaper street food outlets and the North Point Wet Market, which is a great alternative to more expensive supermarkets.
Suggested Serviced Apartments in North Point
Things to do in North Point:
Chun Yeung Street, Chinese Goods Centre, Harbour North, Island Place, Hong Kong Tourism Board, Oil Street Art Space, Seven seas Shopping Center, Sunbeam Theatre, Harbour Cruise, Blue Ocean Yacht Limited
Top Restaurants in North Point:
Cruise Restaurant & Bar, Le 188° Restaurant & Lounge, Tim Ho Wan, Tung Po, YUE, Harbour Grand Cafe, ROJO Hong Kong, Little Chilli, Clay Pot, Kwan Cheuk Heen, Qinghai Tibetan Noodles, The Big Bite
11. Junction Road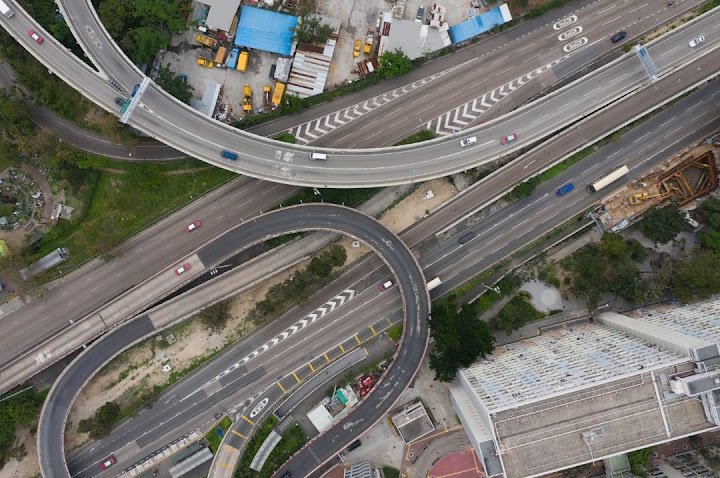 Junction Road in Hong Kong
Junction Road is another one of the best places to stay in Hong Kong, Junction Road puts you in close proximity to leading private hospitals, the Kai Tak Cruise Terminal and a network of several reputed schools as well. You will also find several restaurants here along with well-known shopping zones as well.
Suggested Serviced Apartments in Junction Road
These are some of the best places to find Hong Kong serviced apartments for your next trip. Remember to book your apartment in advance for avoiding last-minute rushes. Hong Kong promises a wonderful time for those who love nature, food and shopping in that order! If you are planning to camp in Hong Kong for a longer duration on account of work or business, then you may end up falling in love with it altogether!
Such is the charm and beauty of Hong Kong, which keeps drawing travellers from across the world and makes it the best place to stay.
---
---
Leave a Reply
Your email address will not be published. Required fields are marked *