Why a Night Out in Shoreditch is Unlike Any Other
---
Shoreditch – located in the edgy streets of East London, has long since been regarded as one of the best destinations for a night out in London. If you're staying in serviced accommodation in London, you may be wondering whether a night out in Shoreditch is really worth the hype – and what makes it so unique.
Well, from ball pits to secret theatre and crazy golf – Shoreditch has everything you could possibly need to ensure that your night out is unlike any other. At thesqua.re, we have gathered together some of the best and most unique nightlife destinations in Shoreditch, so if you are planning an extended stay near East London, you'll know exactly what to do.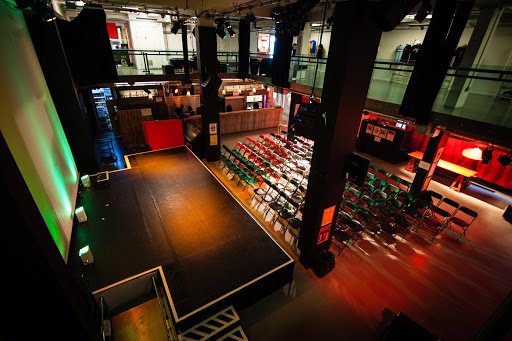 Although a night out in Shoreditch can get seriously lively, there is no harm in beginning your night with a more relaxing vibe. Rich Mix is an independent cinema space where you can enjoy a film in totally unique settings. Settle in, get cozy and enjoy a movie with your partner or your friends, before moving on to your next adventure.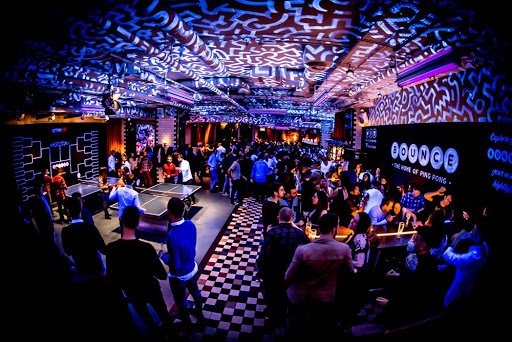 Just drinking cocktails is no longer good enough in Shoreditch – every other bar you visit will involve some sort of activity or adventure. One of the pioneers of the activity-drinking experience in Shoreditch is Bounce Ping Pong, where you grab a few friends, a drink and a pair of paddles for the ultimate Ping-Pong experience. With artsy interiors, cheerful cocktails and a lively atmosphere, it's no wonder that Bounce is so popular.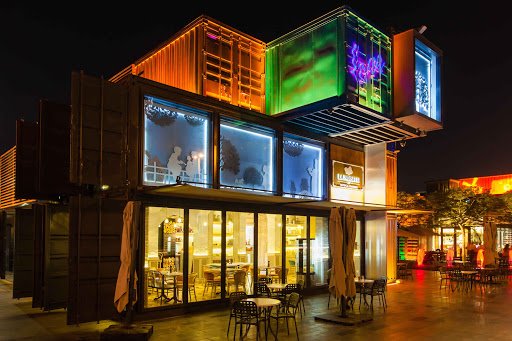 This legendary nightlife venue is an experience not to be missed in Shoreditch – and it's the perfect place to migrate to after a few rounds at Bounce. Literally made up of shipping containers, BoxPark takes the award for the most unexpected nightlife venue. Stop for some tasty street food and a few cocktails, and you'll soon find yourself dancing.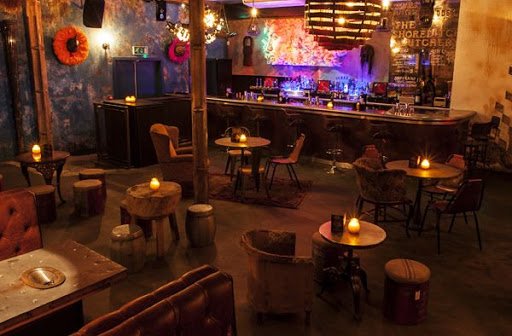 Are you serious about your clubbing? Then XOYO is a destination that you must tick off your to-do list. This is a long-standing Shoreditch nightlife mecca, and it is host to some of the world's biggest dance and electronic DJs. Open until late, XOYO is not for the faint of heart.
Brick Lane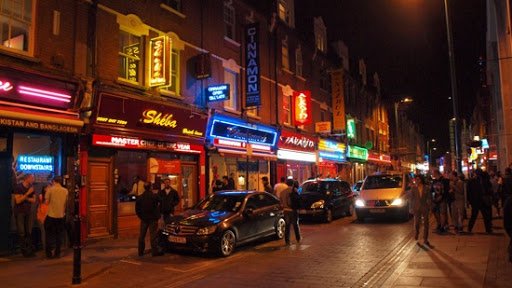 You've sipped on cocktails, you've danced, and you've probably even played a bit of table tennis. It's finally time to go home – but not before you sample some of London's best late-night food. Skip the chicken nuggets and head towards Brick Lane instead. You'll find some of the city's best bagels, with every topping imaginable, until about 3am.
The selections above only scratch the surface of Shoreditch's vast array of nightlife options, so don't be afraid to ask around and explore by yourself. If you would like more tips on what to see and do, or information on luxury serviced accommodation in London – visit thesqua.re today.
---
---
Leave a Reply
Your email address will not be published. Required fields are marked *