Why business travellers choose serviced apartments
---
People have been travelling for business ever since business was invented. The number of people travelling for business has increased as transportation across the planet has become easier and easier. From horse and cart to ships to motor cars to aeroplanes getting from one side of the world to the other now takes no time at all.
If you're in London and want to get to a meeting in Sydney, Australia, you can be there in less than 24 hours. Before air travel, to get there by boat would take more than 40 days. Then once you've had your meeting you'd have to come back too!
As air travel has improved and destinations options increased, the demand for accommodation has increased with it. Although the cities with the most hotel rooms in the world are primarily tourist destinations such as Las Vegas and Orlando, there are a number of other cities in the top ten which are highly in demand business destinations. These include; Paris, Chicago, New York, Washington DC, Dubai and London.
As demand for accommodation increased over time, cities reacted by building more hotels and more hotel rooms. But now the demand has changed. Business travellers and leisure travellers alongside them are looking for change. They are looking for a choice.
Imagine you live in a three/four bedroom house with a lounge, a dining room, a fully fitted kitchen and two bathrooms. Why would you swap all of that to stay for a few days in a cramped 'one room does all'? With a small bathroom unsociably tacked on the side? Imagine if you were staying for longer or were on a fortnight holiday? Where is the luxury in piling dirty plates outside your door and having to use the bed to sleep, sit and eat on?
These are some of the reasons why business travellers are turning their back on traditional hotel accommodation and are instead looking towards furnished apartments.
Renting and staying in an apartment in the city is like staying in a home from home. Here are some of the features of serviced apartments which will demonstrate some of the advantages they have over hotel accommodation.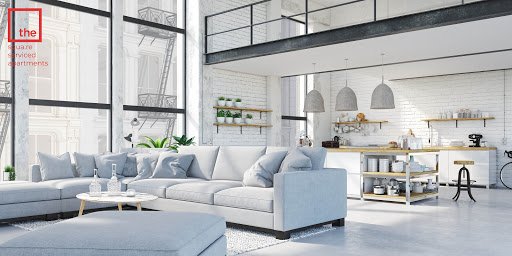 Meals
Do you prefer to visit traditional local markets before preparing your own food and having a chat around your own table, perhaps with clients or colleagues? A fully stocked kitchen in an apartment allows you to do this, where as a hotel room limits you to what you can make with a kettle.
Of course, hotels do have the added benefit of room service, being able to order meals whenever you want without having to cook it yourself. But is trying to cut up a steak with the plate on your lap, whilst perched on the end of your bed really worth the convenience?
Schedule
Do you want to do what you want, whenever you want, without anyone bothering you about their times and rules. Having your own apartment gives you the freedom to be your own person and plan out your own day.
In a hotel room, you might get your bed made every day, but is being woken at odd hours according to the hotel's schedule and then having your space invaded worth this?
Most grown-ups can make their own bed and most people don't give their bathroom a thorough clean every day, so why would you need someone to do it whilst you're away? If you do, some apartments do come with this service too.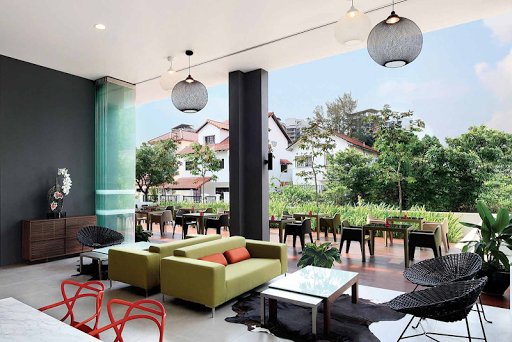 Space to unwind
Getting back to your hotel room after a long day of meetings can be great. Climbing into a large comfy bed all to yourself and snuggling in to watch a bit of TV may sound perfect, but then you have to consider that that's it.
There is nothing else to do after that. Simply because there is no more physical space in which you can do it. No chance of any other kind of recreation.
In an apartment, you have the space to unwind. Don't want to go to bed and watch TV? Fine, you can go and sit and relax in the lounge. Don't want to sit in the lounge? No problem. Go and prepare something to eat or drink in the kitchen.
Just being able to be able to walk around in your own space can come as such a relief.
Personal space
An apartment is a haven, just like your home. You don't have the hustle and bustle of a hotel corridor to deal with every day, you don't have to sit and eat with complete strangers. You can be as sociable or unsociable as you like.
Staying with a colleague? If you want, you can get a two bedroom apartment. You can then prepare for that meeting at a table over dinner or a drink, rather than on someone's hotel room bed!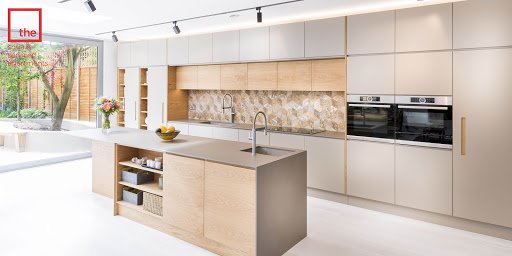 ---
---
Leave a Reply
Your email address will not be published. Required fields are marked *