Why You Need to Stay in London's Elephant and Castle
You know all about the usual London neighbourhoods; the trendy Shoreditch, the corporate Canary Wharf, the modern and old fashioned Fitzrovia, the convenient Heathrow and the posh Kensington. But you may not have heard about the vibrant, up-and-coming area of Elephant and Castle, situated in the London Borough of Southwark.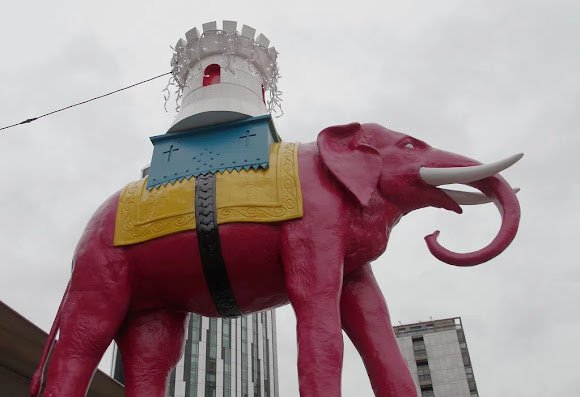 About Elephant and Castle
This area is around a major road junction in southeast London. Ostensibly, the name refers to the areas of Walworth and Newington, with the "Elephant" being the junctions that connect to the A3. While the area may well have been neglected some years ago, it has since received investment, with loads of new builds being added, as well as the likes of the Elephant and Castle Shopping Centre. Plus, it offers a lively nightlife and clubs that are ideal for the young and young at heart.
Where you need to stay in Elephant and Castle
With easy access to the Northern Line and Bakerloo Line, getting around London is easy from this area - making it a prime choice to stay in for business and leisure travellers like yourself.
At TheSqua.re, we have a vast portfolio of serviced apartments in London, with Elephant and Castle being one of the new neighbourhoods that we provide accommodation for. With our recent apartments in the area being very popular, we have added another one to the list just for you. Inside the apartment, you will find homely and stylish features, just like the other ones, with living spaces that exude a warm ambience (perfect for the upcoming winter months), cosy linen provided, gorgeous colours decorating the interiors and views of the surrounding area that are more than ideal.
Our apartments in Elephant and Castle deliver on luxury, comfort and convenience for short and long term stays in the area. With a guest services team that adds the personal, human touch to arrivals, so you know what's in the apartment and know what's around the area, we show how we really care about you having everything you need to make your stay in Elephant and Castle a huge success.
Attractions in Elephant and Castle
Skipton House - Home to Britain's Department of Health, this building is an architectural marvel and is worth appreciating.
Perronet House - This piece of modernist architecture was designed by Sir Roger Walters, one of the key architects of post-war Britain. While it may not have the glamour (or fresh paint) that it once had, this is still an important piece of British architecture.
Ministry of Sound - The flagship all-night club of London, this a must if you love loud and trendy house/dance music, and an intoxicating atmosphere to tap some beats to. Party from 10.30pm to 6am.
Metropolitan Tabernacle - A large Independent Reformed Baptist church, the architecture outside alone is worth a few minutes, as well as the interior.
Where you need to eat in Elephant and Castle
Toulouse Lautrec - Home to French cuisine, along with a dash of Jazz, this is very popular choice for locals in the area with French classics like foie gras terrine and cassoulet served here, along with a lunch and breakfast menu and wines by the carafe.
The Beehive - A local corner pub with a soul and a great wine list, the grub here is a step up from the usual pub choices, with sharing boards and BIG burgers.
The Old Red Lion - This pub may look like it's come straight out of the medieval times, but it has modern features, and a menu, that brings it right up to date. It's the perfect place to have a Sunday lunch and roast.
Elephant and Castle Pub - This pub revitalises the area, and is incredibly popular with students, locals and craft ale lovers and those that adore homemade sausage rolls and steaks that are under £20.
Mercato Metropolitano - Arguably one of the most popular foodie places in the area, this street food market has the likes of amazing sourdough pizza, Argentine steaks, gelato, craft beers and cocktails on tap.
Tiny Leaf - This restaurant takes the rising green movement to heart with organic and vegan options, plus they have a zero waste policy.
Dragon Castle - An old school, fine dining Chinese restaurant that specialises in dim sum, this is a tasty pick for those that love some small Chinese bites.
Oaka at Mansion House - A popular Thai restaurant, you can have a two course set meal for £10, with similar lunch deals available.
A few facts about Elephant and Castle
The name of the area comes from a coaching inn.
Shakespeare mentioned the Elephant Lodgings in his play, Twelfth Night.
Charlie Chaplin and Michael Caine were born here.
Michael Faraday, one of Britain's most important scientists, was also born here.
The area became ever more significant after the building of Westminster Bridge in 1751 and the improvements to London Bridge.
The railway arrived in Elephant and Castle in 1863, with the first deep-level tube line in 1890.
The Bakerloo line terminus for the area was created in 1906.
It was the centre of German air raids on London on 10 May 1941, suffering raging fires.
Don't forget to book your stay with TheSqua.re to enjoy this eclectic area of London.
---
---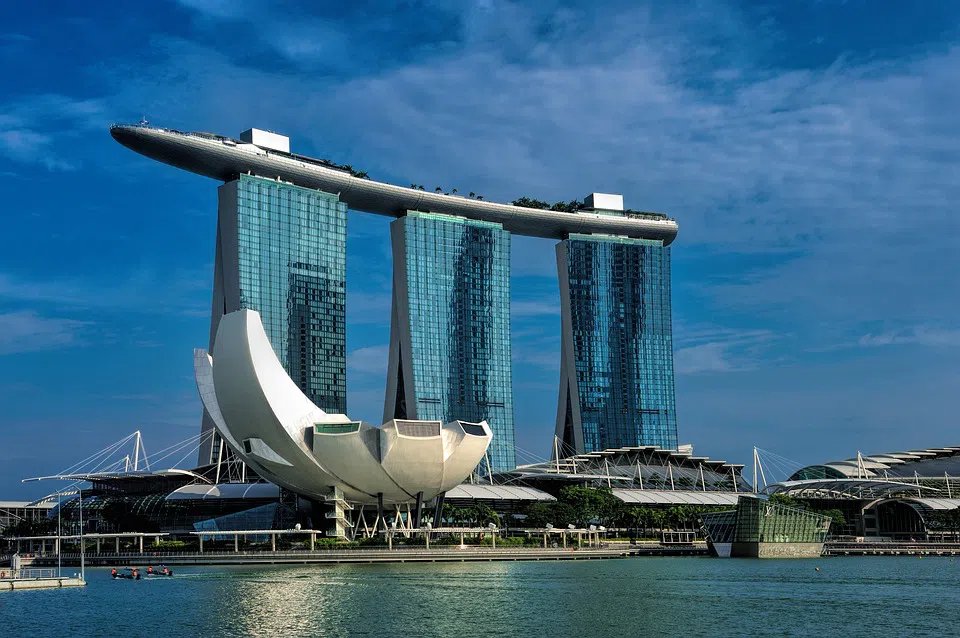 9 Best Neighborhoods in Singapore to Live With Family
Singapore is an economic powerhouse on the world's financial markets, this seems hard to believe if you look at the tiny island country on a map. However, the prosperity of this city-state is obvious when you first lay eyes on it in its glass and steel flesh.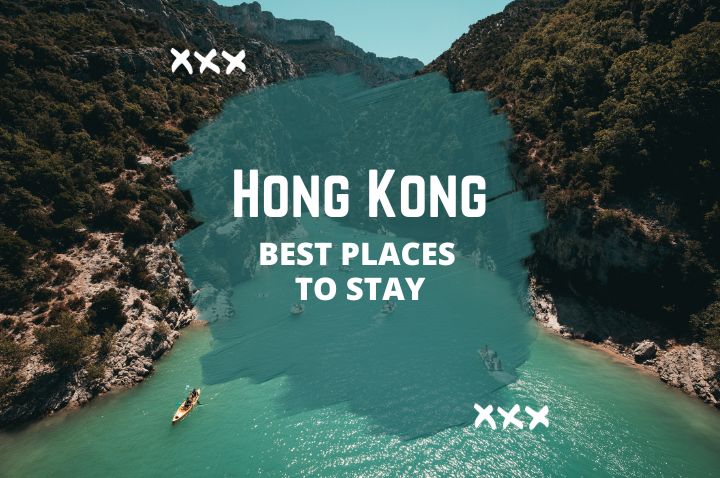 Best Places to Stay in Hong Kong: An Expert Guide
Are you seeking the best places to stay in Hong Kong? Hong Kong is one of the world's most impressive regions, offering a skyline dotted with glittering skyscrapers (8,000 and more at last count) and high quality of life. However, figuring out where to stay i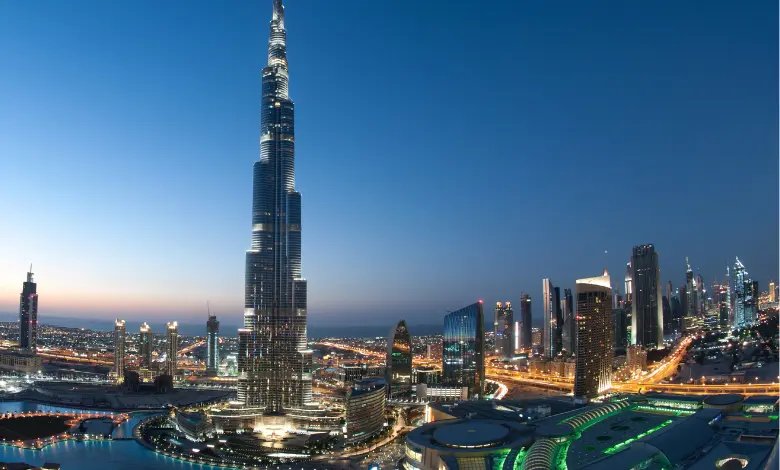 14 Interesting and Fun Facts about the Burj Khalifa
Abhishek Kapoor
08 Nov 2023
The Burj Khalifa is a work of engineering genius and a symbol of human aspiration. It is the tallest skyscraper in the world and dominates the city skyline, standing tall in the centre of Dubai. Beyond its imposing height, this architectural marvel is a tru