Xmas in Paris: what to do
---
When you spend Christmas in a capital city, one of the best things about it is that there's always something going on, always somewhere to go and always things to do. If you're spending Christmas in luxury accommodation in Paris, then it's no exception. Here are some of the best things to do in Paris at Christmas.
Christmas Markets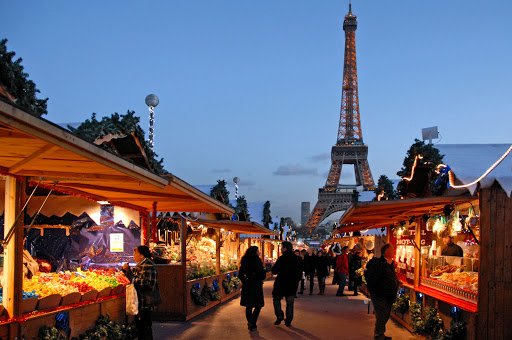 Now a cornerstone of any city Christmas, the traditional Christmas markets can be found all over Paris. Look out for the words 'Marché de Noël' and you can't go far wrong.
The Marché de Noël alsacien à la gare de l'Est for example, is a Christmas market that specialises in all things from the region of Alsace. This includes sausages, wine and plenty of other Alsatian fare, as well as traditional gifts. There's even free tastings of the delicious food on offer.
You can also find an arts and crafts Christmas market at Notre-Dame, a prestigious gift market at Gare Saint-Lazare, a foodie market at Place d'Italie, an artisan market at Mail Branly (in front of the Eiffel Tower) and a beautiful village like Christmas market at the perfectly festive setting at Montmartre.
This isn't even including the largest of them all, the Marché de Noël sur le Parvis de la Défense. This isn't the most Christmassy of all of the markets but what it lacks in cheer it more than makes up for in size. Three hundred stalls in an area of over 10,000 square metres. If you can't find the Christmas gifts you're looking for here, you're probably not going to find them anywhere.
Ice Skating
Another Christmas activity that's become hugely popular in cities in recent years, but with the Eiffel Tower Ice Rink, Paris might just have trumped all others.
It's not situated in front of or under the tower, it's actually located up it! Fifty-seven metres above the ground, on the first floor of the Eiffel Tower you can strap on your skates and have an amazing view over Paris, all at the same time! It's even free if you've paid to go up the tower.
You can also skate at Patinoire Pailleron and Patinoire Sonja Henie, if you're looking for something a little larger.
Carousels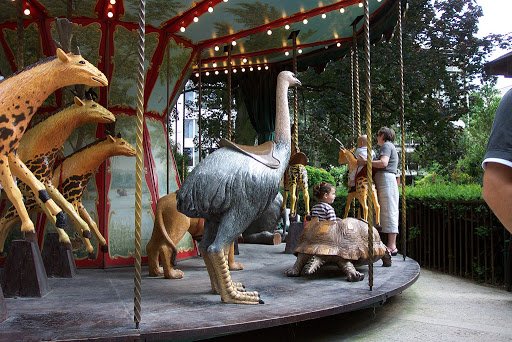 This is a Christmas tradition that is fairly unique to Paris. Carousels are a tradition at Christmas that everybody who grew up in Paris will remember. They can be found in most city parks, such as the Jardin de Luxembourg and the Jardin des Plantes, as well as numerous other locations all around the city.
One of the grandest of the city's carousels has to be the two story one which can be found outside of the Hôtel de Ville. Old fashioned carriages and wooden horses can be ridden on this truly authentic piece of Christmas history.
One of the best things about the carousel tradition? On most of them children can ride for free, giving you a break from their excitement, if only for a couple of minutes.
---
---
Leave a Reply
Your email address will not be published. Required fields are marked *