ZoukOut: Top Tips for Asia's Biggest Beach Party
---
In case you've missed it, ZoukOut is a yearly music festival held in Singapore since the millennium which over the years has turned into Asia's largest beach party and one of its biggest music festivals. Regardless of which part of Sentosa you are staying in, ZoukOut is a an unmissable festival.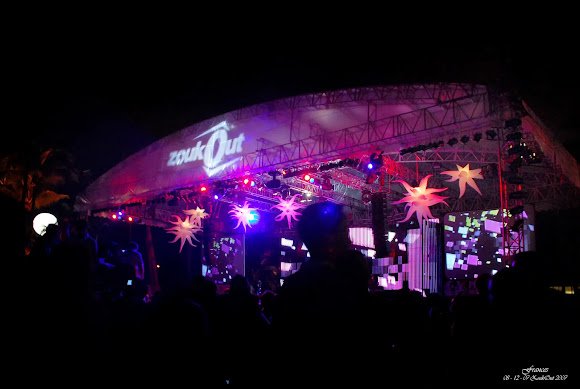 Electronic dance music is the theme and every year regional and international superstar DJs converge on Siloso beach for two days. Paul Oakenfold, Armin van Buuren, Paul van Dyk and Sasha are just some of the names that have brought their own brand of house and techno to the party.
It's not just the lineup that is stunning, ZoukOut is also well known for producing an all round immersive production, with spectacular lights and visuals to keep you mesmerised for the whole two days. That's before we even consider the natural setting, Soliso beach is a beautiful sandy beach with crystal clear water and provides an amazing backdrop to the festival.
As with any festival it's always best to keep your wits about you and follow some simple rules. Here are a few tips we recommend you take note of.
Keep hydrated - Singapore is warm, even at nighttime. The ZoukOut festival is held outdoors with no air conditioning and amongst thousands of people. Make sure you top up on fluids (not alcohol) to ensure you stay hydrated. Remember it's a dance festival so you'll be moving around, a lot.
Pace yourself - Take breaks and don't drink too much alcohol in the first couple of hours, it's going to be a long night.
Stay together - There's around 50,000 people attending the event. If you're going with other people the chances are you're going to get lost at some point in the night. Make sure you choose an easy to see place to meet if any of you become separated.
Don't take cash - ZoukOut is cashless so it's pointless. Load up your card at the various top up stations around the site.
Take a poncho - It may be hot, but don't forget it's the monsoon season too. A spare t-shirt and a towel may also be valuable.
Take sunglasses - The festival takes place at nighttime, so why would you need your sunglasses? Don't worry, all will be revealed when the sun comes up in the morning and everyday else is temporarily blinded.
Wear cheap shoes - It is likely your shoes will get full of sand, you'll take them off and then you'll lose them. Take a cheap pair of flip flops you don't mind sacrificing.
Arrange your way home - If you haven't got a driver then book a cab the day before. When the festival is over, there will be literally thousands of people trying to find a lift.


---
---
Leave a Reply
Your email address will not be published. Required fields are marked *