Pet Friendly Apartments in NYC
Pet Friendly Apartments in NYC
Pet friendly apartments in NYC are all the rage now, with people finding it hard to part with their furry friends on long business/leisure trips to the Big Apple. Heck even shorter jaunts are no fun without your pretty pooch in tow! Let's face it; pets make us so happy and content with our lives while acting as stress-busters at the end of each hectic day. They're also fun companions to be with, particularly if you're into outdoor exploration and activities. Now, with our exclusive portfolio of pet friendly apartments in New York, you don't have to leave your four-legged companion behind anymore!
Experience the sheer joy of vacationing or traveling with your pet minus any hassles in terms of accommodation. Choose from a vast lineup of spacious, plush and feature-packed apartments that keep both you and your pet comfortable. Serviced apartments also come with generous space, gorgeous views and secure rooms. You can leave your furry companion in safe hands if you have to leave home for the day while our centrally located apartments offer easy proximity to numerous walking routes and public transit points for maximum convenience.
Why Should You Book Pet Friendly Apartments in NYC?
Booking pet friendly apartments in NYC is always a good move if you wish to travel with your pet. Your furry friend may not always be the right fit in a more conventional hospitality setting, particularly where fellow travelers are concerned. If you choose a suitable apartment in the city, it means that you and your pet can have a home of your own to come back to each day. You can safely let your pet play happily indoors while leaving him/her in secure hands when you leave on work. The bevy of amenities and facilities will keep you both comfortable while you can snuggle up to your pet each night without missing him/her while on short/long trips to New York City. You need not compromise with your personal needs anymore since your pet naturally has a large slice of your heart!
Finding the Best Pet Friendly Apartments in NYC
We have a vast portfolio of pet friendly apartments in NYC that you should definitely check out. Here are some of the top picks in the best locations.
These are only some of our pet-friendly apartments in the city. Our award-winning reservations team will help you find the best options within your budget and as per your specific preferences.
Facilities Available at Our Pet-Friendly Apartments in NYC
We have a wide range of amenities available at our pet friendly apartments in NYC. Facilities may vary from one apartment to another although every unit comes well equipped with all the comforts that contemporary travelers desire.
Here's taking a look at some of our amenities:
Central heating

Air conditioning

Dry cleaning

Pet departure cleaning

Wooden floors

Onsite gym

Flat screen television

Complimentary Wi-Fi

Dishwasher

Washer dryer machine

Fully equipped kitchen

Onsite security

Intercom system
Cost of Pet Friendly Apartments in NYC
Our pet friendly apartments in NYC are offered at reasonable and competitive prices to guests. Although we do have peak seasons that witness a huge rush of travelers, our prices are never exorbitant. We strive to offer the best value without hurting your pocket. We also offer 24-hour management and support to tackle all your queries swiftly without any hassles.
Best Pet Friendly Destinations in NYC
There are tons of destinations in New York City that are immensely pet-friendly to say the least. Suffice to say that you will have a ball exploring these beautiful places with your furry friend for company.
Central Park - The Holy Grail for pet parents, Central Park is an 843-acre oasis in the heart of Manhattan, helping you take your pet for some much-needed daily activity and exercise. Covering 2.5 miles, Central Park is a sheer treat for pets. Designed by noted architects Calvert Vaux and Frederick Law Olmsted, it is the 3rd most visited attraction worldwide and you will find it impossible to cover the same within just a day! The Central Park Conservancy has guided tours that you will find useful although some self-exploration could be equally fruitful as well. The Central Park Drive that runs through the entire park is free from cars till north of the 72nd Street location. South of this street, vehicular traffic can be found on roads on specific hours and not on weekends at all. The traffic sources in the park are horse carriages, runners, walkers, bikers, rickshaws and rollerbladers. There are however four cross-town roads going through Central Park at 72nd, 66th, 96th and 86th and these are open for vehicles so you should remain extra vigilant. Pets are welcome throughout Central Park although you should keep your dogs leashed between 9 AM to 9 PM. They can be off the leash between 6 AM and 9 AM and between 9 PM and 1 AM.
Bear Mountain State Park - If you like jaw-dropping scenery and natural vistas, you should take your furry friend along while you explore Bear Mountain State Park. You will love plunking down on a charming bench and viewing the majestic hills in all their glory with the winding river for company and of course, on a clear day, you can even view the glorious skyscrapers of Manhattan on the skyline. This is a great spot to have a mini picnic with your pet. You can climb the Perkins Memorial Tower where you can see the Bear Mountain Bridge, Storm King Mountain, West Point Military Academy and four states, namely Connecticut, New Jersey, New York and Pennsylvania. Pets are welcome on the mountain trails although they are not allowed within the tower. The newly built Appalachian Trail towards the mountain's eastern side, has 800 stairs made of stone and is one of the most picturesque trails ever! You can always park at the Bear Mountain Dock and take a wonderful riverside stroll accordingly. Right on the eastern side, south towards Bear Mountain, you will find the Sleepy Hollow Village. Remember The Legend of Sleepy Hollow and the Headless Horseman? Get goosebumps as you go exploring the cemetery in the town with your furry friend at your heels. This is another lovely walking trail and the cemetery has witnessed several luminaries being put to rest here including Andrew Carnegie, Washington Irving, William Rockefeller and Elizabeth Arden. Spanning a vast 90 acres in all, the cemetery has beautifully shaded paths alongside the Pocantico River and the whole property is pet-friendly.
Prospect Park Dog Beach - Summers are great for a dip in the cool ocean or for swims with your furball. The Prospect Park Dog Beach offers leisurely afternoons with loads of fun outdoors. In fact, your four-legged companion will find other pals of his/her own here!
SPOT Canine Club - SPOT Canine Club is a major New York destination for pet parents, taking care of your furry friend and pampering them with exclusive grooming solutions. There's the dog blowout named buff and puff and tempting treats in store at the bakery which specializes in dog ice cream too. There are edible human cakes on offer as well so you won't go hungry!
Bark In The Park - Imagine a dedicated sports center for dogs! Yes, New York makes it all possible! Summer is the baseball season when the event is hosted by the Brooklyn Cyclones at the Park and there is a pet adoption facility in place for those looking for new canine friends. Dog licensing and an emergency preparedness clinic are also par for the course. A pre-game parade throughout the field with your pretty pooch is another big draw along with special canine performers from Pawstars. Sounds like a complete package eh?
School for The Dogs - School for The Dogs will have your canine friend learning newer things at the Puppy Kindergarten, Prep School and even the Secondary School. There is Puppy Playtime for socializing with fellow pups and older dogs are also welcome with behavioral classes for enhancing their comfort and making them feel less threatened on the thoroughfares of the city. You'll even be amazed to find Breed Meetups for dog owners to make life-changing friends as well! Here's to an academically enriching time for your pet in NYC.
Water4Dogs - You and your furry pal can visit this unique rehabilitation center in Tribeca, allowing you to swim in comfort with your pooch for an hour. This helps you bond better with your canine companion while a little pampering is a must through hydro-therapy and dry therapy.
Petography - Preserve your New York visit with your pet in the annals of time and history with a photo session at Petography. Jim Dratfield, an acclaimed photographer will immortalize your special memories with your pet while capturing his/her true nature and delightful spirit. His project draws inspiration from his own photos of his late pet Kuma. Portrait sessions are also on offer for pets courtesy Shaina Fishman including spellbinding close-ups and full-body snaps alike.
Top Pet-Friendly Restaurants in NYC
Once you've had your fill of exploring all the magical places where you can visit with your pet in NYC, you'll naturally want a place to sit down and consume a delightful meal. Here's taking a look at some of the best picks for your needs:
N 11th Cookout

- One of the most pet-friendly destinations in NYC, this Williamsburg hangout offers burgers, hotdogs, frozen pina coladas and Mexican street corn alike. You can stop by at 11 PM on any day with the exception of Tuesday and try the special

dad burger

prior to engaging in lawn games while your pooch hangs out on the lovely artificial turf beneath your charming picnic table.

Cookshop

- Cookshop offers a romantic and charming ambience that works for almost any scenario with its cheeseburgers, roast chicken and tantalizing vegetables. Your dog will always be welcome here, particularly in the outdoor seating area which opens for dinner and lunch each day at this Chelsea hangout. The weekend brunch is also a top draw by all means.

Ollie's Ice Cream

- Ollie's is the best hangout for pets and their parents alike! The best ice-cream joint in Bushwick, Ollie's offers the fabulous

pup cup

ice cream for discerning four-legged customers, complete with crushed treats and peanut butter. From the human side, of course, you're guaranteed to enjoy the kettle corn ice cream with salty caramel or the rich red velvet. The best part is that you can simply hop over to the nearby Maria Hernandez Park and savor your ice cream amidst tranquil surroundings.

Mission Dolores

- Mission Dolores is a uniquely tailored joint where pets are warmly welcomed and the fabulous beer selection should keep you engaged along with the extensive menu.

Five Leaves

- Located in Brooklyn, Five Leaves is the best place for a relaxed weekend brunch with your furry friend for company. Wash down ricotta pancakes or burgers with egg and grilled pineapple toppings as you satiate your gastronomic cravings with panache!

Barking Dog

- The name says it all! If you've just been to Central Park, you can take a ride for a couple of blocks and you'll arrive at Barking Dog which has daily brunch between 8 AM and 4 PM. Margaritas and Happy Hour beers are rolled out between 3 and 7 PM and there's even an in-ground dog watering hole which is a specialty indeed! Whoever knew that you could go pub hopping with your four-legged companion? Well, that's New York City for you!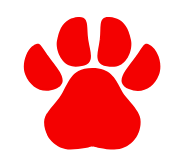 Our Services
We give you a pet bed, food tray and a first aid kit because we care for your pet as much as you do!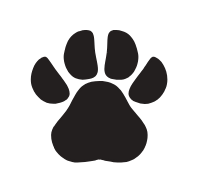 What We Offer
Our team offers pet-friendly serviced accommodation in London's top neighbourhoods, built for optimum comfort.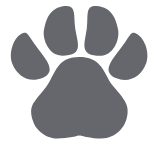 Our Purr-fect Apartments
Featuring hotel-like facilities, our pet-friendly apartments are the ideal hub for cats, dogs and more.
All our properties have been verified by experienced property managers.
Can't find what you are looking for?
We have a number of other properties not yet listed on the site.