10 Best things to do in Cape Town for next Vacation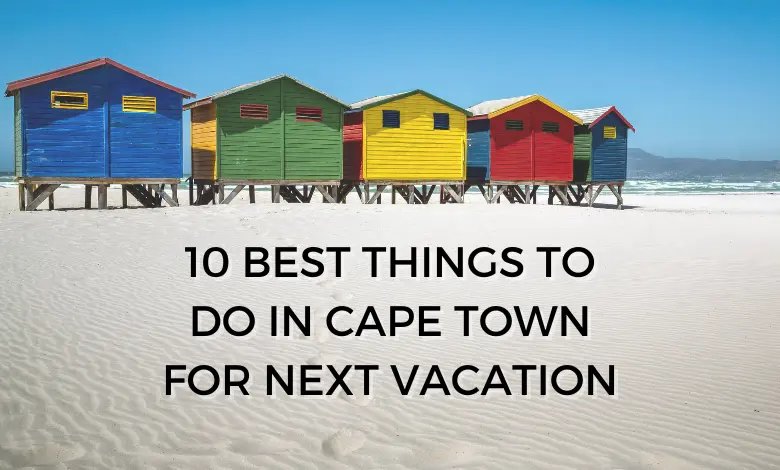 Cape Town, South Africa's Mother City, is a captivating destination known for its breathtaking landscapes, rich history, and vibrant culture. This city has something for everyone, whether you're looking for adventure, history, or delicious food. We'll highlight the best things to do in Cape Town in this guide to help you make the most of your visit. We'll also discuss how staying in serviced apartments in Cape Town can provide you with comfort and flexibility during your stay.
1. Table Mountain, the Iconic Landmark of Cape Town
Table Mountain, a majestic flat-topped mountain that graces the city's skyline, is the pinnacle of Cape Town's attractions. It provides an unrivaled vantage point, providing visitors with panoramic views of the city, the endless ocean, and the sprawling landscape beyond. The hike to the summit promises an exhilarating experience for the brave, while others can opt for a more leisurely cable car ride. Don't forget to bring your camera, because the views from this elevated vantage point are nothing short of Instagram-worthy.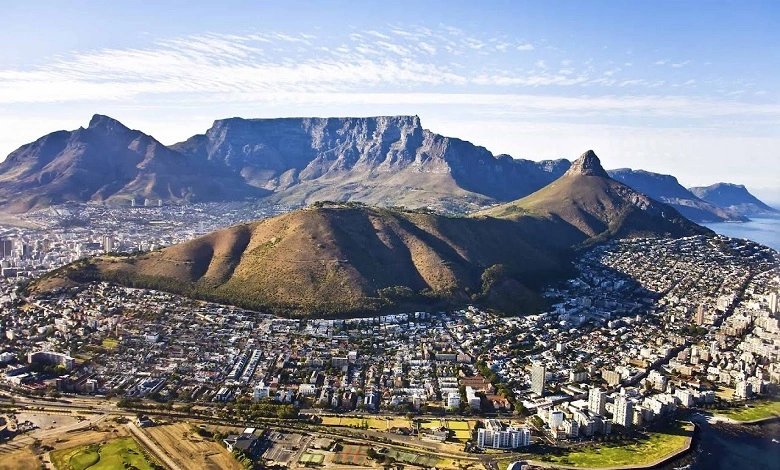 2. A History Lesson on Robben Island
Robben Island is a living testament to South Africa's turbulent history, serving as a powerful reminder of the country's struggle for independence. It was once a place of political imprisonment for figures such as Nelson Mandela and countless anti-apartheid activists, and it is now a UNESCO World Heritage site. Guided tours, often led by former inmates, provide poignant insights into the trials and triumphs of those who fought injustice, making it an educational and deeply moving journey through the country's history.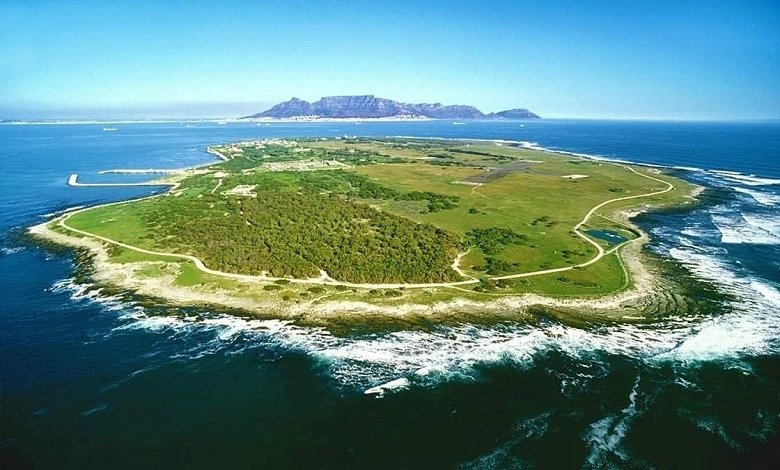 (Image Courtesy: tripadvisor.com)
3. V&A Waterfront Shopping and Dining Extravaganza
The Victoria and Alfred Waterfront is a bustling hub of activity where visitors can go shopping, dine at world-class restaurants, and explore attractions such as the Two Oceans Aquarium. It's an enthralling mix of retail therapy and entertainment, with something for everyone. This vibrant waterfront delivers whether you're looking for souvenirs, a gourmet meal, or simply a stroll along the harbor.
(Image Courtesy: tripsavvy.com)
4. Kirstenbosch National Botanical Garden: Nature's Wonderland
Kirstenbosch Botanical Garden is a verdant haven for nature lovers. It boasts a collection of indigenous South African flora among awe-inspiring natural beauty, nestled beneath the watchful gaze of Table Mountain. A stroll through this garden is like a journey through a botanical wonderland, with picnicking opportunities amid breathtaking scenery. Kirstenbosch National Botanical Garden is a living testament to South Africa's rich biodiversity and the ideal place to reconnect with nature.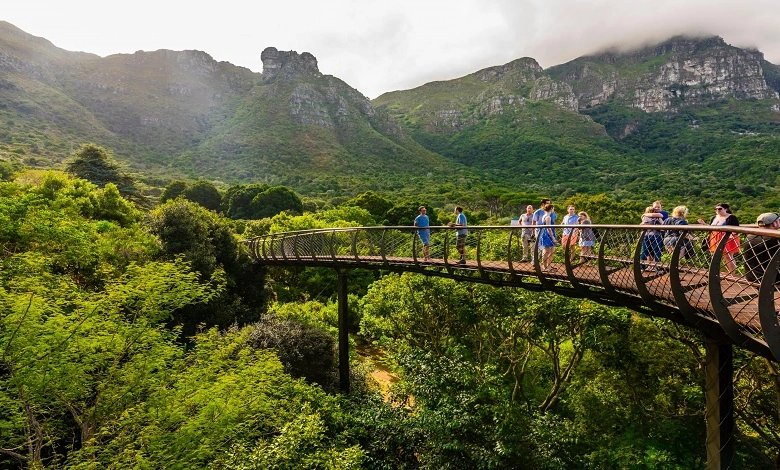 (Image Courtesy:countrylife.co.uk)
5. Savour and Sip in the Cape Winelands
The Cape Winelands, a short drive from Cape Town, entice wine connoisseurs and foodies alike. This region is known for its historic vineyards in picturesque towns such as Stellenbosch, Franschhoek, and Paarl, where you can sample award-winning wines and dine at charming wine estates. It's an idyllic setting where the fine art of winemaking meets the pleasures of fine cuisine to create an unforgettable epicurean experience synonymous with the Cape Winelands.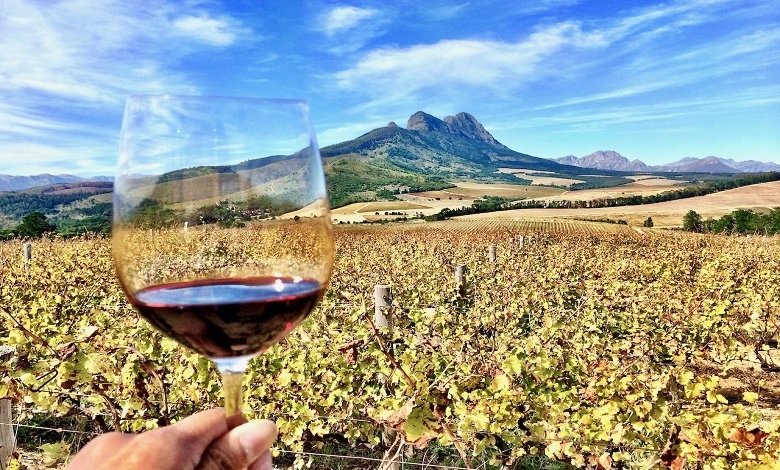 (Image Courtesy: velvetescape.com)
6. Boulders Beach: Penguin Encounter
Boulders Beach is a captivating haven where nature and cuteness collide in the form of an African penguin colony. Visitors can interact with these utterly charming creatures up close and personal while strolling along a well-kept boardwalk. It's a heartwarming experience that ignites the wonder of wildlife, making it a family-friendly highlight with lasting memories of laughter and penguin encounters.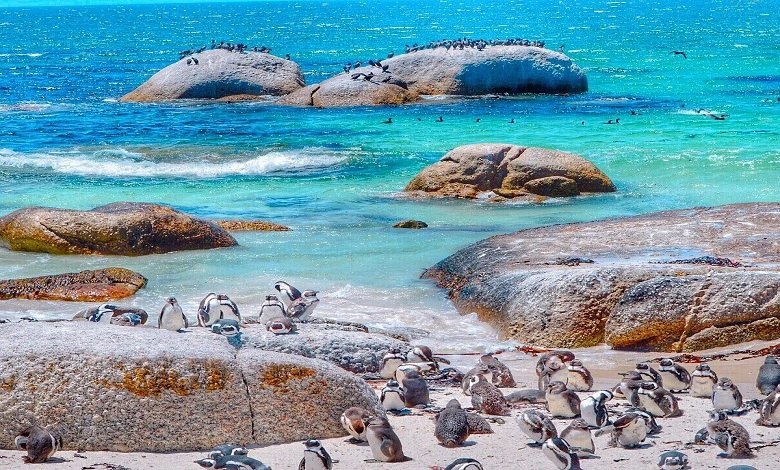 (Image Courtesy: tripadvisor.com)
7. Cape Point: The Meeting Place of the Oceans
Cape Point is a testament to nature's grandeur, where two vast oceans, the Atlantic and Indian, converge in a breathtaking spectacle. The views from this promontory are nothing short of spectacular, with a panorama of raging waters and endless horizons. Hiking to the Cape Point lighthouse offers not only breathtaking views but also a sense of accomplishment as you stand at the tip of a continent, feeling the raw power of the oceans colliding beneath you.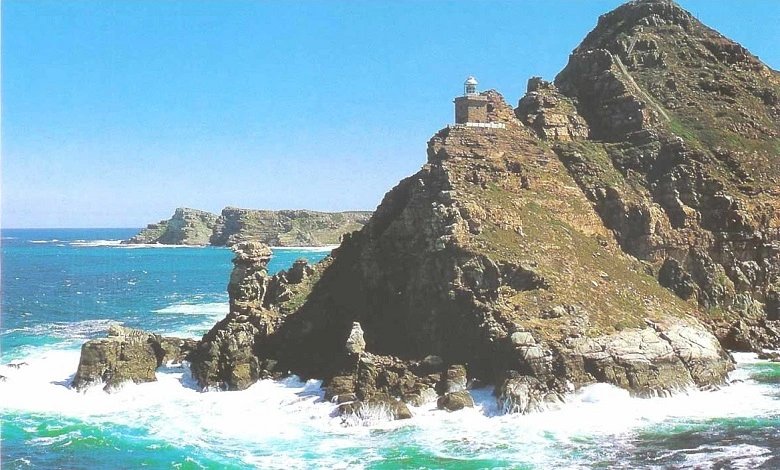 (Image Courtesy: wikipedia.com)
8. District Six Museum: Remembering the Past
The District Six Museum is a sombre but necessary stop for anyone interested in learning about the harrowing impact of apartheid on South African communities. It is a moving tribute to the fortitude of those who were forced to relocate during that dark period. The museum's exhibits and stories provide a profound insight into the country's social and political struggles, making it a must-see for anyone interested in learning more about South Africa's history and the resilience of its people.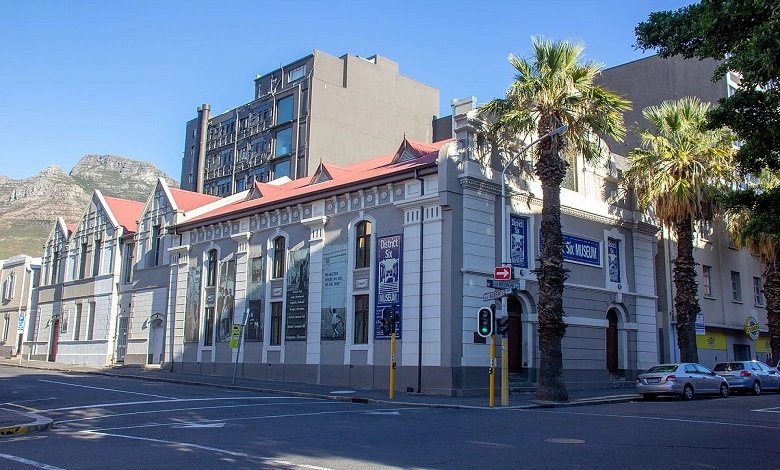 (Image Courtesy: wikidata.com)
9. Coastal Scenic Route: Chapman's Peak Drive
Chapman's Peak Drive is a coastal road masterpiece, ranking among the world's most picturesque drives. This serpentine path gracefully hugs the rugged cliffs of Cape Town's coastline, providing visitors with breathtaking views of the Atlantic Ocean. The journey along its winding path is a natural beauty symphony, making it an ideal setting for a leisurely drive, with each turn revealing a new breathtaking vista. Furthermore, at sunset, the drive transforms into a dreamy canvas, inviting couples and adventurers alike to partake in a romantic picnic amidst the tranquil beauty of this extraordinary landscape.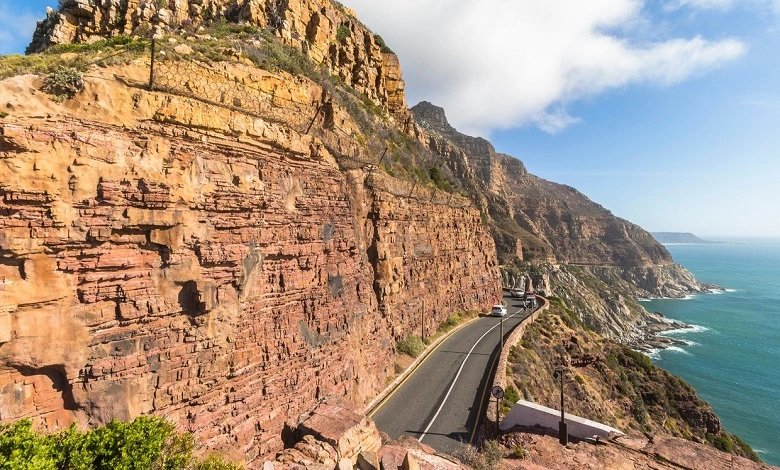 (Image Courtesy: intotours.co.za)
10. Bo-Kaap: A Vibrant Burst
The vibrant tapestry of Bo-Kaap is woven with history, culture, and eye-catching colors. The kaleidoscope of brightly painted houses in the neighborhood is a visual feast that immediately captivates the senses. Aside from its aesthetic appeal, Bo-Kaap has a rich Cape Malay heritage, complete with traditions, cuisine, and a distinct way of life. A guided tour is highly recommended for delving deeper into the heart of this culturally significant area. Such tours provide invaluable insights into the history of the Bo-Kaap and the enduring legacy of its people, making it a must-see destination for those seeking a genuine cultural experience in Cape Town.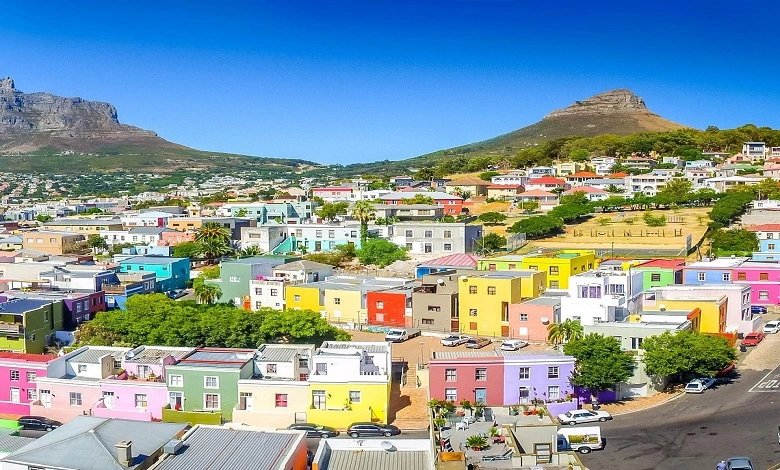 (Image Courtesy: tripadvisor.com)
The Benefits of Cape Town Serviced Apartments
While visiting these fantastic Cape Town attractions, you'll need a comfortable place to rest and rejuvenate. Serviced apartments in Cape Town are an excellent option for lodging. These apartments provide the space, privacy, and amenities of a home while also providing hotel services. They're perfect for families, solo travelers, and anyone looking for a more personalized and flexible stay.
Serviced apartments in Cape Town provide an unrivaled combination of comfort and convenience. These apartments typically include fully functional kitchens, allowing you to prepare meals and savor the flavors of Cape Town at your leisure. The inclusion of separate living and sleeping areas ensures plenty of space to unwind and rejuvenate after a day of exploring, creating a homely ambiance ideal for extended stays.
The benefits don't stop there. With in-room laundry facilities, you can pack less and keep your clothes fresh throughout your stay, making it easier to transition from one adventure to the next. Furthermore, many serviced apartments provide daily or weekly housekeeping, ensuring that your space is clean and comfortable so you can focus on enjoying the city.
Furthermore, these accommodations frequently have prime Cape Town locations, giving you easy access to the city's top attractions and a diverse array of dining options. Furthermore, the availability of 24-hour concierge services simplifies your stay, whether you're looking for tour recommendations, transportation arrangements, or any other assistance, making your Cape Town experience truly stress-free.
Consider the convenience and comfort of staying in a serviced apartment when planning your trip to Cape Town. It's an excellent choice for travelers who want the independence of independent living with the convenience of hotel-like services.
Conclusion
Cape Town, nestled between the majesty of Table Mountain and the deep blue expanse of the Atlantic Ocean, provides a sensory feast for all visitors. Its allure stems not only from its stunning natural beauty but also from its rich history and vibrant culture. Ascending Table Mountain, an iconic flat-topped peak that dominates the city's skyline, provides a panoramic view that will stay with you. Meanwhile, a trip to Robben Island, where Nelson Mandela and countless others fought for freedom, is a powerful historical lesson that speaks to the soul.
The Cape Winelands offer a softer, more indulgent side of Cape Town among these monumental experiences. A short drive from the city will take you to rolling vineyards and charming estates in Stellenbosch, Franschhoek, and Paarl, where you can taste exquisite wines while surrounded by the picturesque landscapes of the Cape. Each sip takes you deeper into the region's history and terroir.
Choosing to stay in serviced apartments adds a layer of comfort and convenience to your journey as you immerse yourself in Cape Town's diverse attractions. These accommodations provide the space and amenities of a home while also providing hotel services. They have fully equipped kitchens, separate living and sleeping areas, and laundry facilities, so you can keep up with your routine even while exploring the city's wonders. Furthermore, serviced apartments are frequently located in prime locations in Cape Town, providing easy access to the city's top attractions. Your lodging experience will be as memorable as the adventures that await you in the Mother City, thanks to the convenience of serviced apartments.
---
---
1 Comments
---